In the last year I've done almost nothing to the car. In fact I've barely even driven it. To be fair there is a reason for that. A year ago last summer I took it on a long long loooong journey to see Grizz (almost 65 miles there and back) and it's never been quite the same since. When I got back it sounded like a tractor. Big ends evidently.
It's also been a busy year. Lots of jobs and not enough time so the car has taken a back seat. A strange turn of phrase considering it hasn't got any back seats.
So I thought what we really need is a list of excuses. Just to prove that I'm not simply sitting on my bum watching the TV. (Which is exactly what I am doing at the moment.) The down side of this idea is that it'll also prove that I'm a crazy person who can't throw anything away. The sort of balmpot who'd rather spend days messing with things rather than spend a couple of quid buying a new one.
Christmas lights for example. I used to spend ages splicing bulbs into our 'unrepairable' outside lights. Eventually we replaced them with LED sets because they don't break. Yeah right.
So I've just spent ages splicing LEDs into our 'unrepairable' LED outside lights.
These, by way of a second example, are an old set of mains lights that Mrs Sweetpea uses in the East Wing of Sweetpea mansions.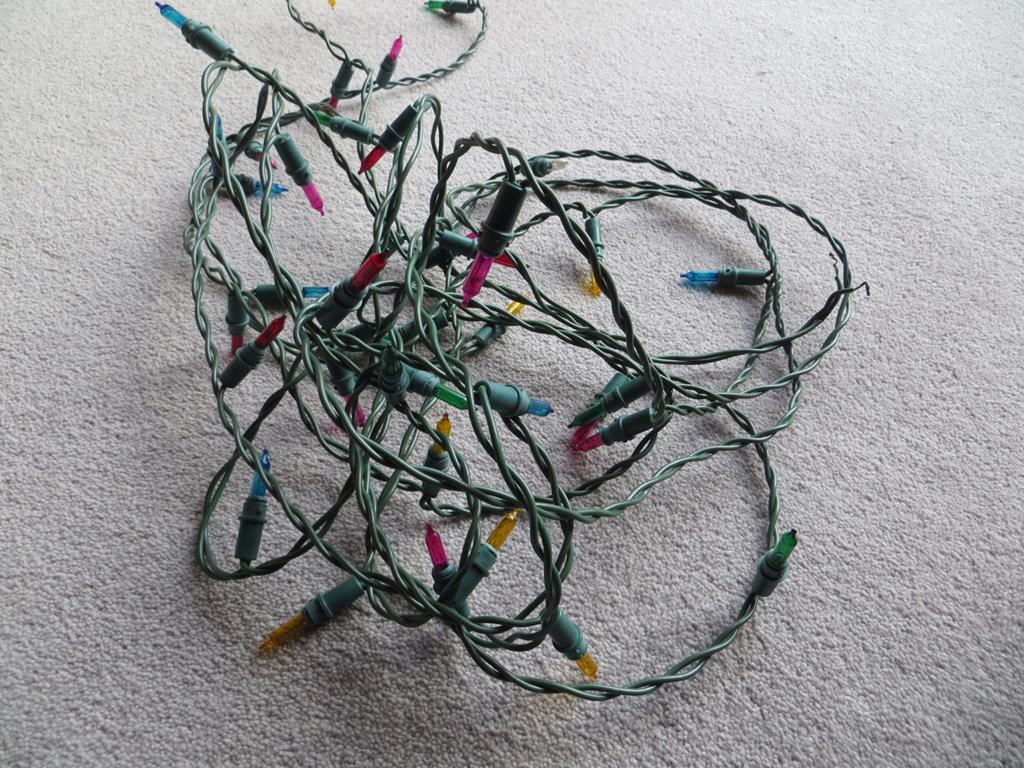 One of the bulbs has blown and we all know that mains Christmas lights set fire to your curtains… Time to bin them.
Sadly they have little icicles on them and Mrs Sweetpea is very fond of them.
I'm very fond of Mrs Sweetpea (nobody else would put up with me) so the lights need to be converted to LEDs.
Here's a set of very cheap LED lights.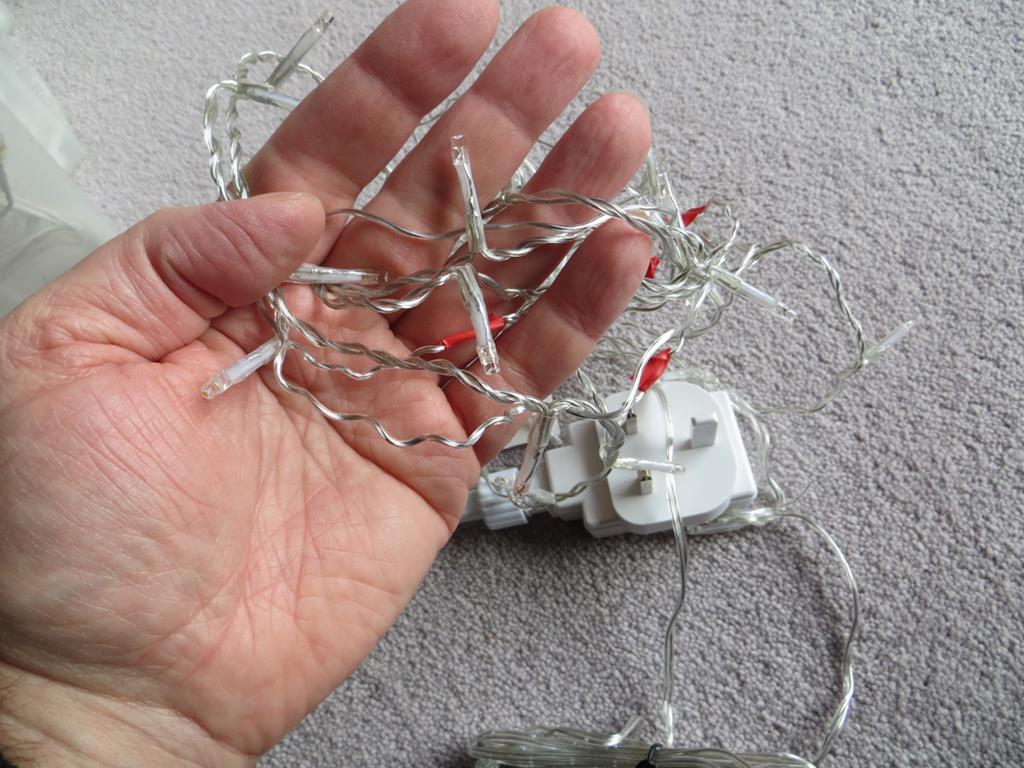 Which are going to get spliced into the mains set to form some sort of FrankenChristmasLights.
First job. The mains lights were a series string of 40 bulbs. The LEDs were 5 strings of 8 LEDs. So I needed to splice a new positive wire into the mains lights every 8 sockets.
Like this.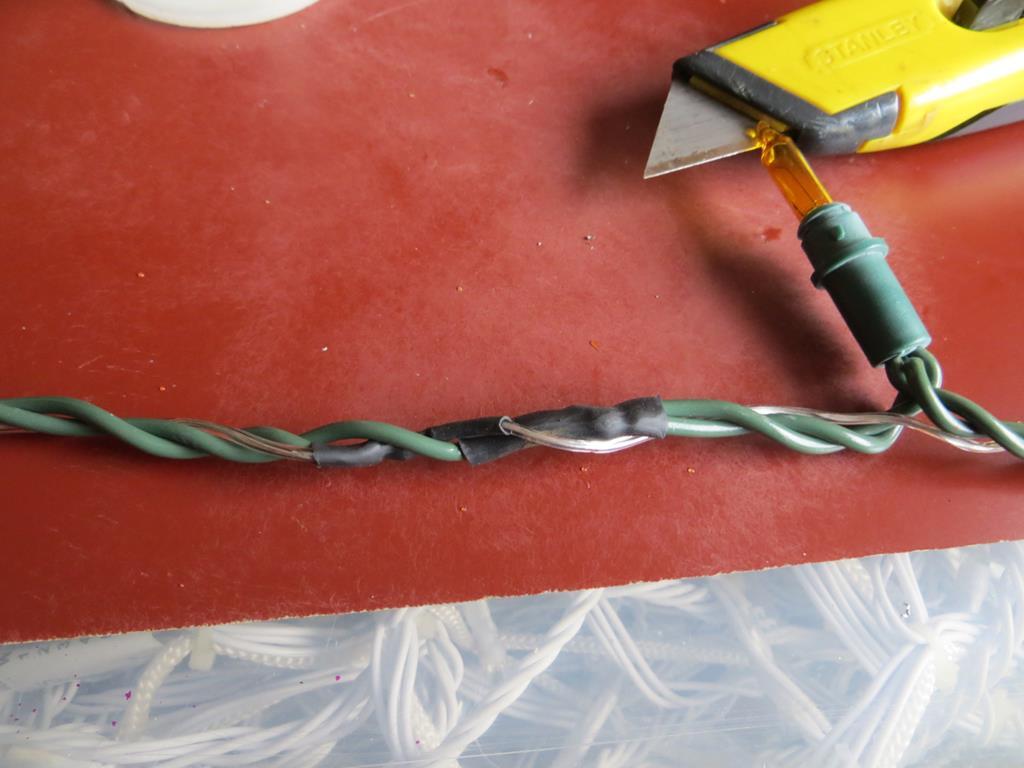 And repeat another few times.
Then I need to remove the filament bulbs from the holders and replace them with LEDs from the new string.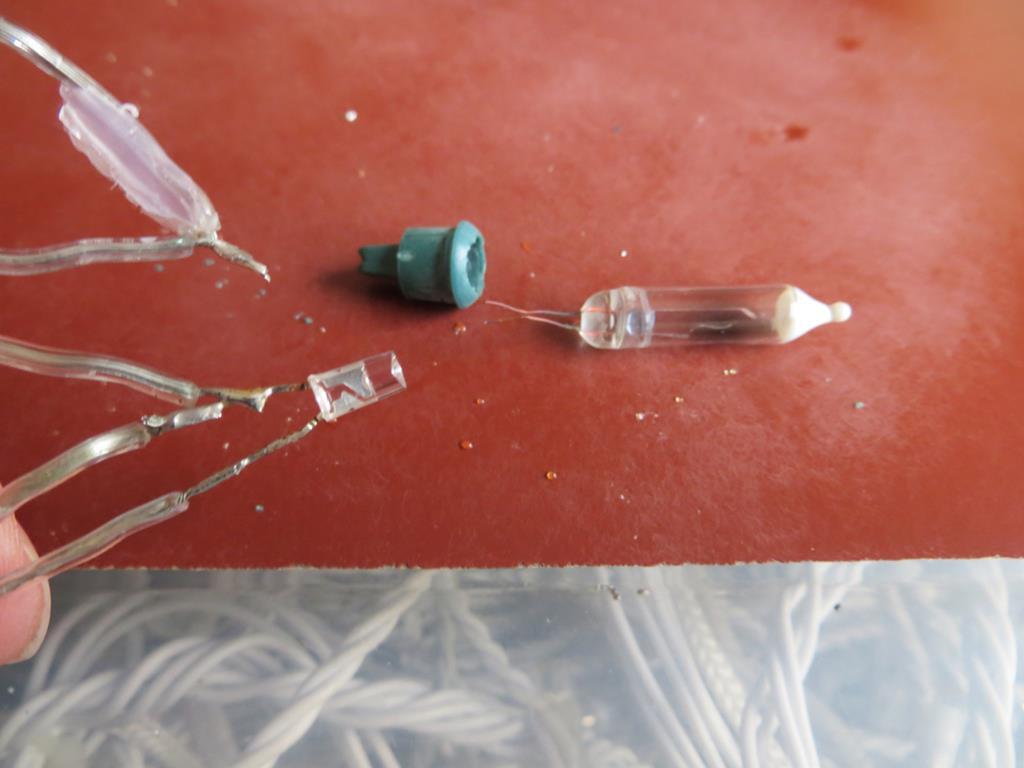 The LEDs need to sit up where the tips of the bulbs were.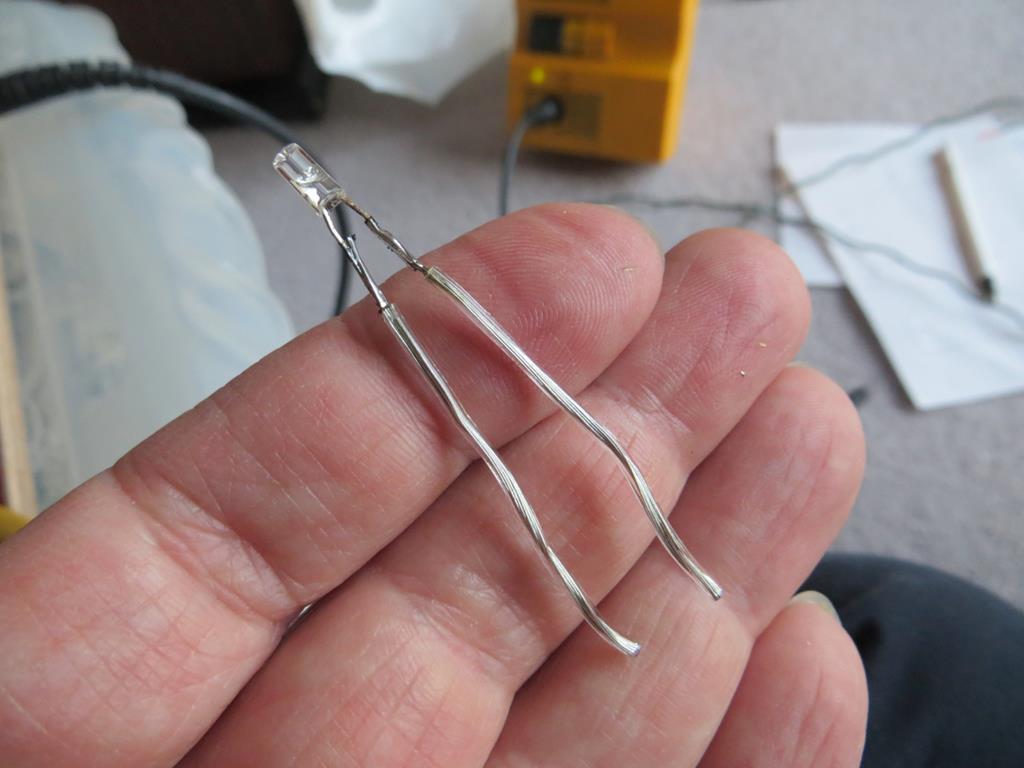 So they got extended on some wires and fitted into the holders.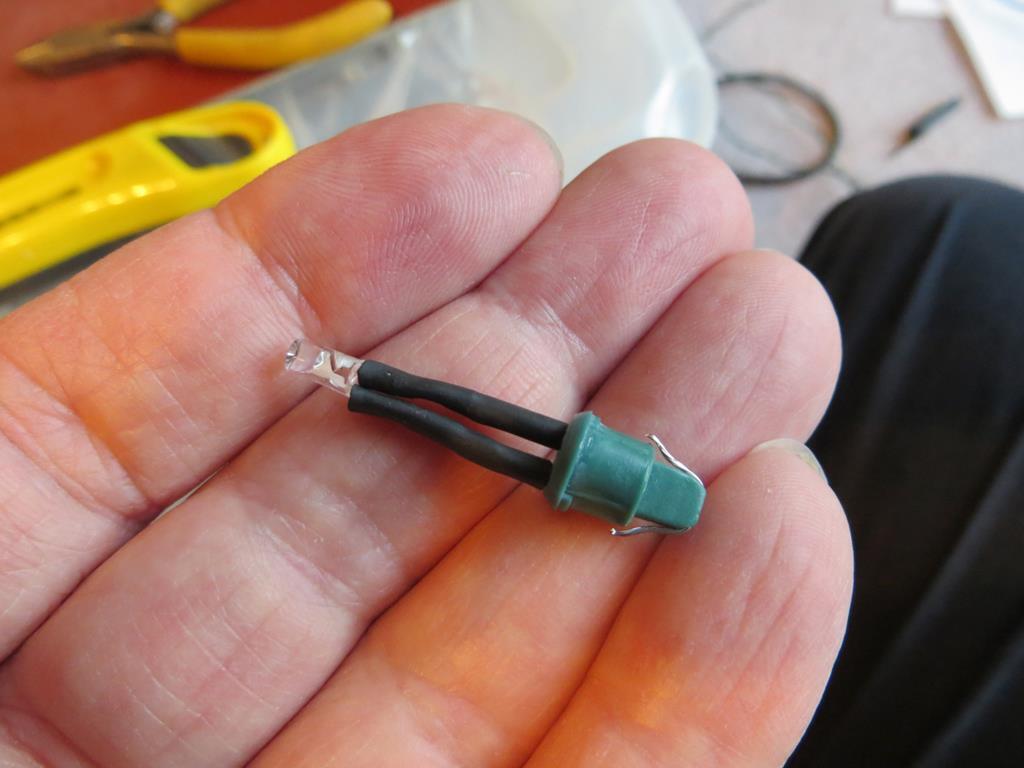 Only another 39 to do.
There you go.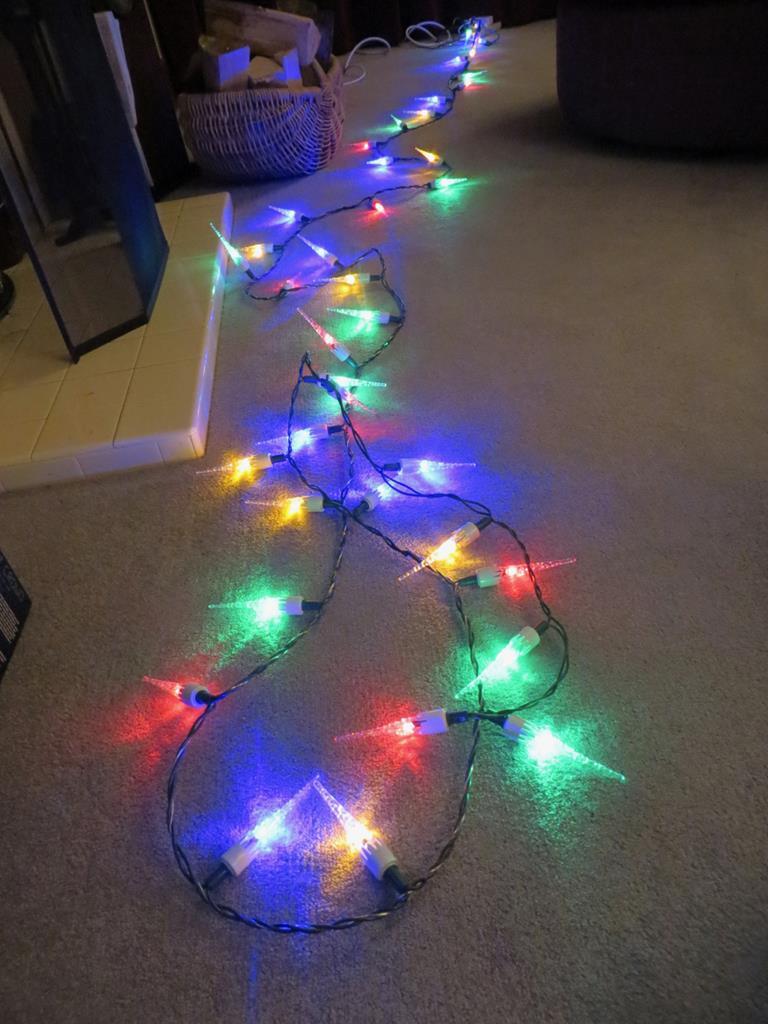 Pleased with that. It only took an entire weekend… What a complete waste of time. Anyway, Mrs Sweetpea is also very pleased so maybe I'll be in for special privileges later tonight. I might be allowed to scoff extra chocolate buttons or something?
Back on the car front I got this for Christmas.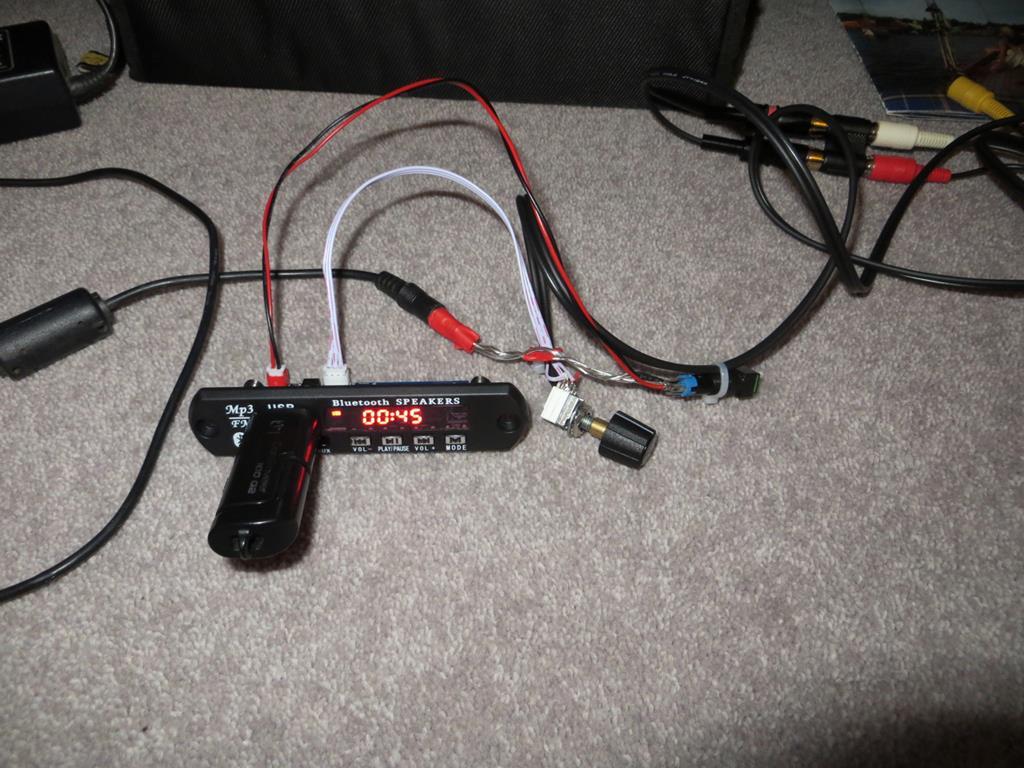 It's a tiny little audio player. Plays USB sticks, Bluetooth, SD cards, line in, and FM radio. All for less than £4. To be honest the Bluetooth is horribly noisy and I haven't used the FM bit but the rest of it is great. It's even got a remote control! Expect it to be replacing the ash tray in the MR2 very soon.
By which I mean 2028.
James