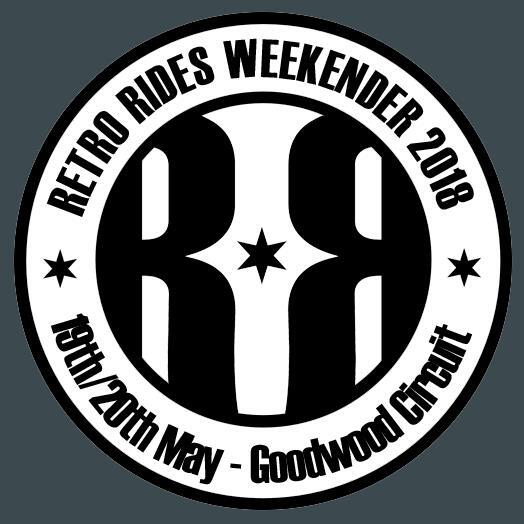 Retro Rides Weekender
19th/20th May 2018
Goodwood Circuit
Website :
retroridesweekender.com/
What's On
The three main paddocks at Goodwood will be turned into three curated displays, a temporary mobile museum of sorts. The theme of these displays will be revealed over the coming months but they draw on the rich and varied influences on the retro scene and will include incredible cars. On the Saturday we will be running the track as a sprint in a similar manner to our Gathering event; on the Sunday the track will be turned over to Club displays and Retro Parking. We also have special line-ups of cars from workshops and dealers for you to check out, along with quality catering, trade stands and a few surprises stashed around the venue.
Track Action
Our Saturday track action will take the form of a sprint, running the full length of the circuit. Entry is by advance application and we will ensure as diverse a selection as possible, as we do at all our events. Full details and entry cost will be announced soon.
Club Space
Our Sunday club display has the makings of something really special. The stands will be laid out around the track edge making for a great display, it also gives us enough room to welcome a huge number of cars. Club stands are unlimited in size but are limited by age, whilst we want you to bring the full range of cars that form your club or group we also must stay true to our purpose, we prefer all pre-95 but are setting a limit on nothing with "modern" plates (post Y-reg). There is no lower limit, so if you wish to bring your 1905 Darracq we'd love to see it. Due to the way Goodwood works all the club space is pre-book, it is not an "approval" process. Club booking opens on Friday 24th November.
Retro Parking
If you aren't in a club, don't feel left out. We'll be welcoming all pre-95-ish cars (as we usually do) to be a promenant part of our on track display on Sunday. On the Saturday we will also be welcoming individual retro cars to park up around the venue, space is limited and will be offered on a first come, first serve basis on the Saturday. Due to the way Goodwood works all the retro parking spaces are pre-book, it is not an "approval" process. Retro Parking booking opens on Friday 24th November.
Camping
With this being a full weekend event we've expanded our camping facilities beyond our usual Retro Rides Gathering size, we will of course be maintaining our nice relaxed atmosphere. Saturday night we will have food and drink available as well as the unique entertainment that is the tat auction. Whilst there is more space it is still LIMITED and when it is sold out, it is sold out.
Camping tickets are on sale Friday 24th November.