Some pictures from RRG17, I didn't take as many as I thought I would, so there will be a few words to fill in the gaps.
I've missed the last 2 Gatherings but was determined to go this year (weather permitting) and to go in the MX5. As I got close to Shelsley I was keeping eye out for other Retros, and was rewarded with following a white MX5 which turned off my route. Then followed a Talbot Samba convertible along the lanes.
Was great to be able to turn into the Retro parking not so great as to not be able to park where indicated as I couldn't get traction on the grass. Parked next to a very nice RX7 FD that a lot of people were looking at, so apologies if you took a picture of a silver RX7 and got a shedy MX5 in the background!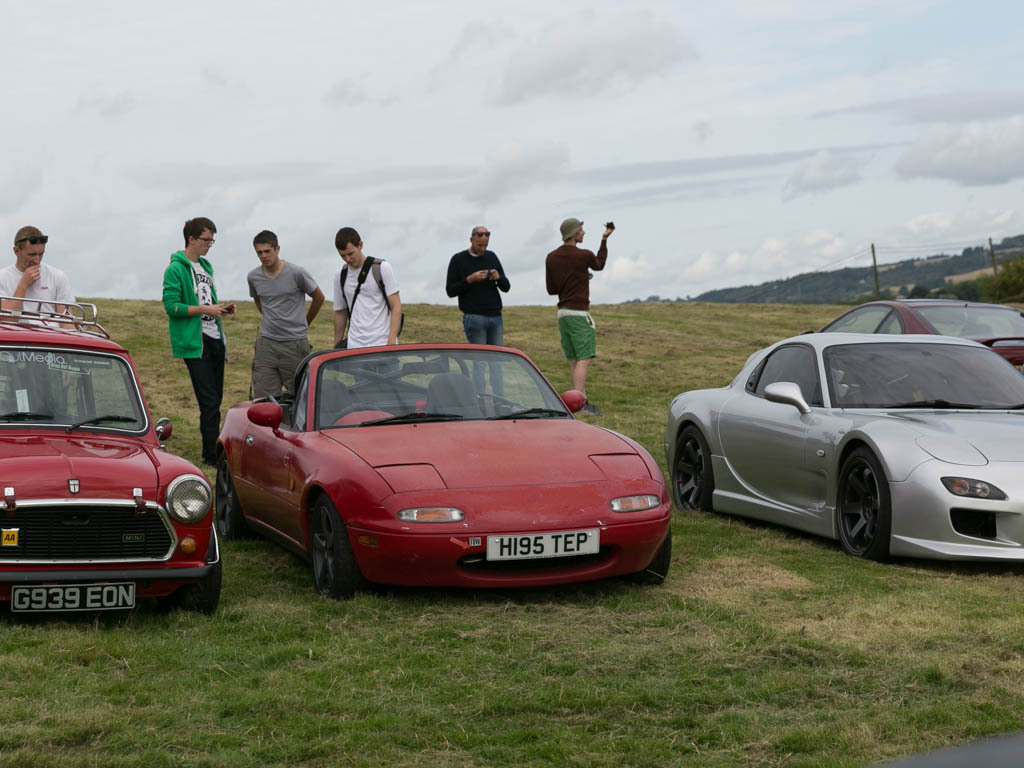 (I'm sure they're not admiring my car)
As I was sorting myself out I was accosted by the driver of the white MX5 who recognised me as miatamark by the damage on the passenger door :-( Had a chat with
Fossilfish
and his son that was interrupted by an arrival straight out of American Graffiti, Harrison Ford's black '55, sounded wonderful!
So first task was to find the '55, which was only down the row, such a brilliant car looked (and sounded) so mean, and really looked the part (as in the American Graffiti car). Was chatting to somebody (they said they had a SD1 but had come in a 4x4) that this was the car of the show even before we'd seen anything else.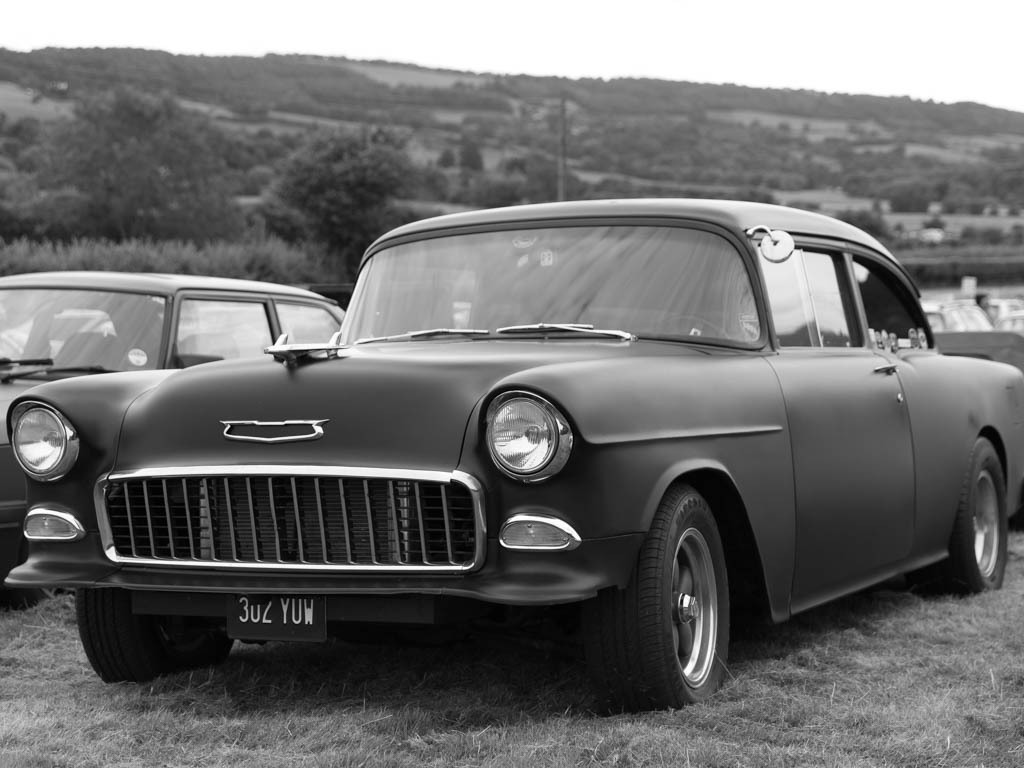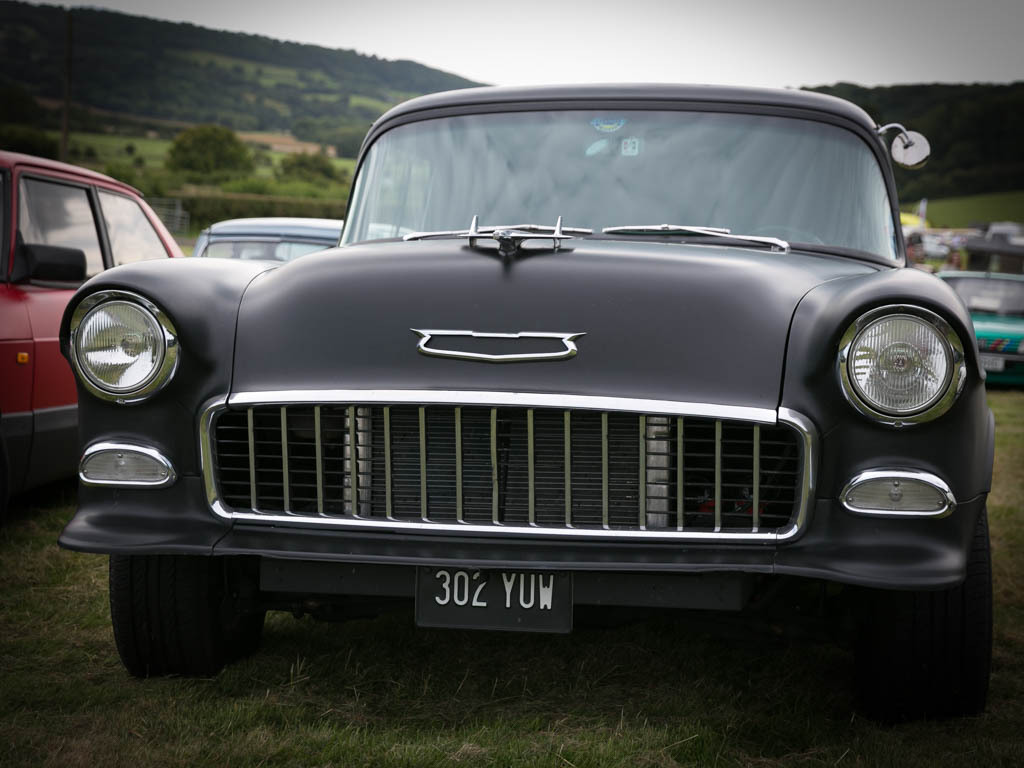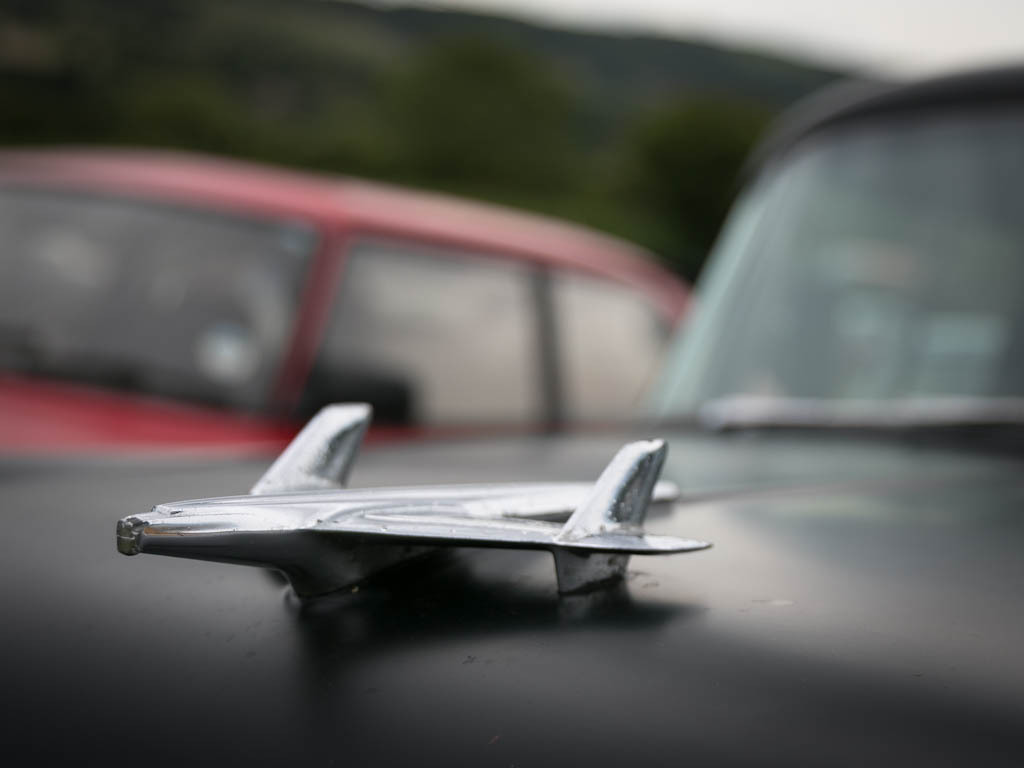 My second best car of the day was also parked nearby.
A lifted 4x4 Panda, I've had Panda's both classic and new and I'd love a 4x4. The extras done to this one were/are excellent. As a bonus I saw it on the road, by the petrol station, on my way in. I was rather stupidly running on fumes by the time I got near to Shelsley
readers ride thread here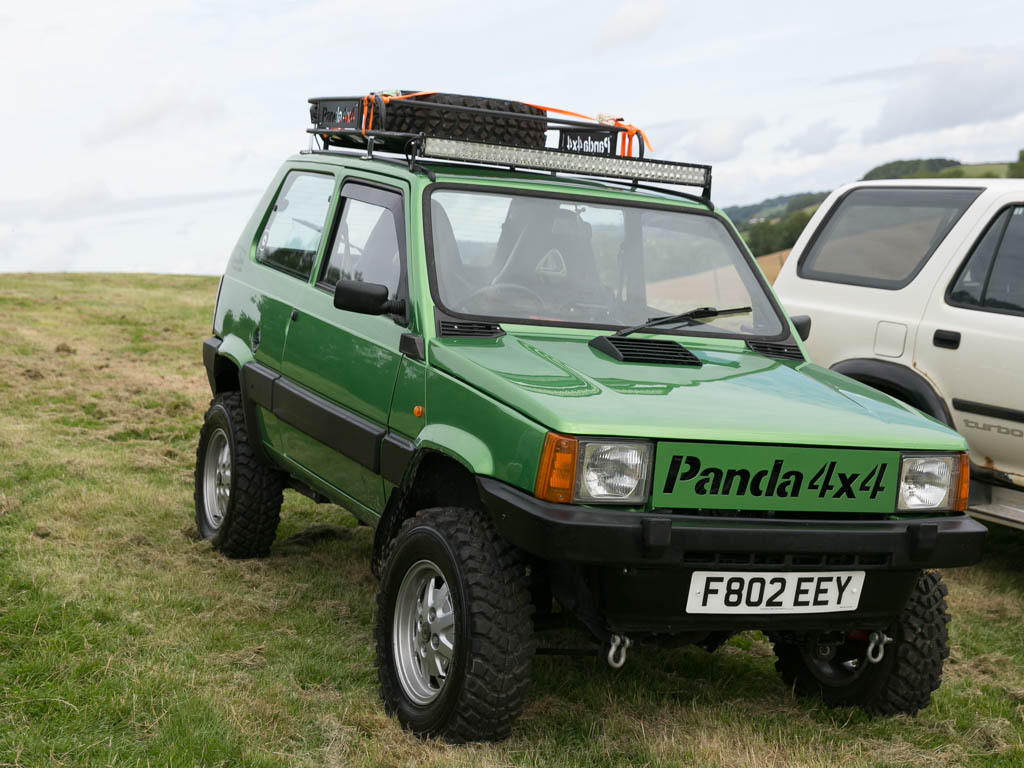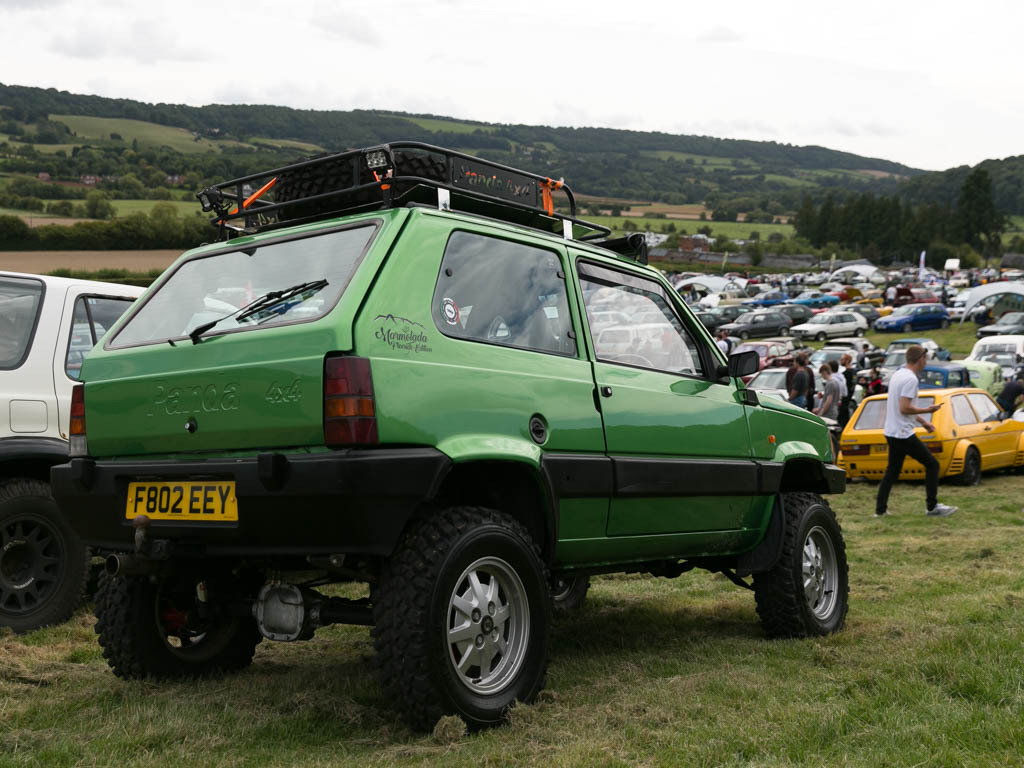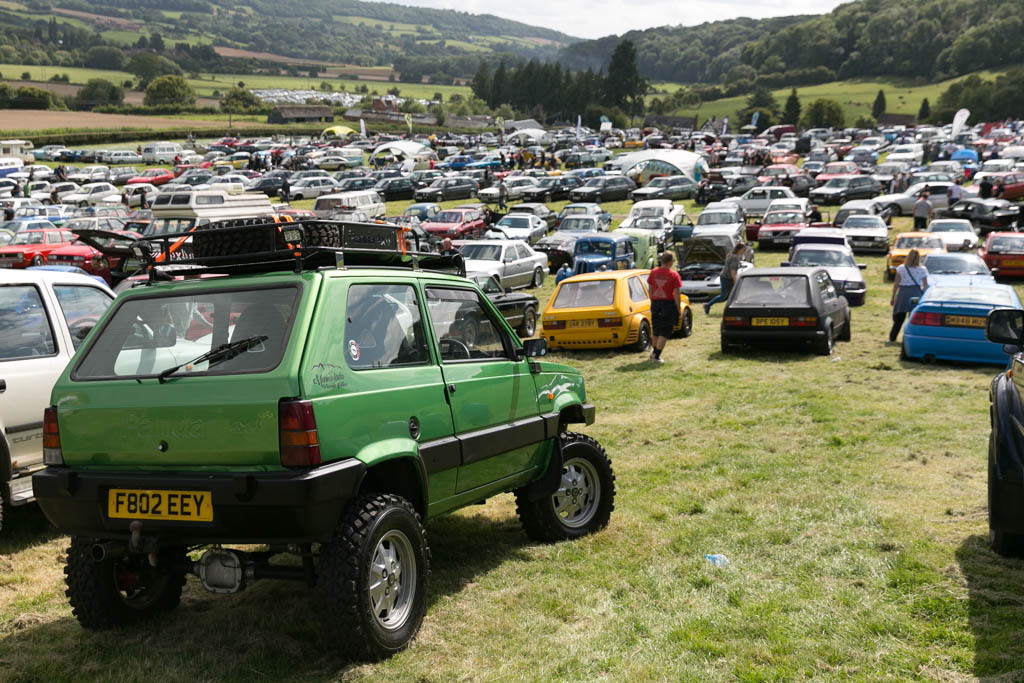 A casual walk through the parking and club stands.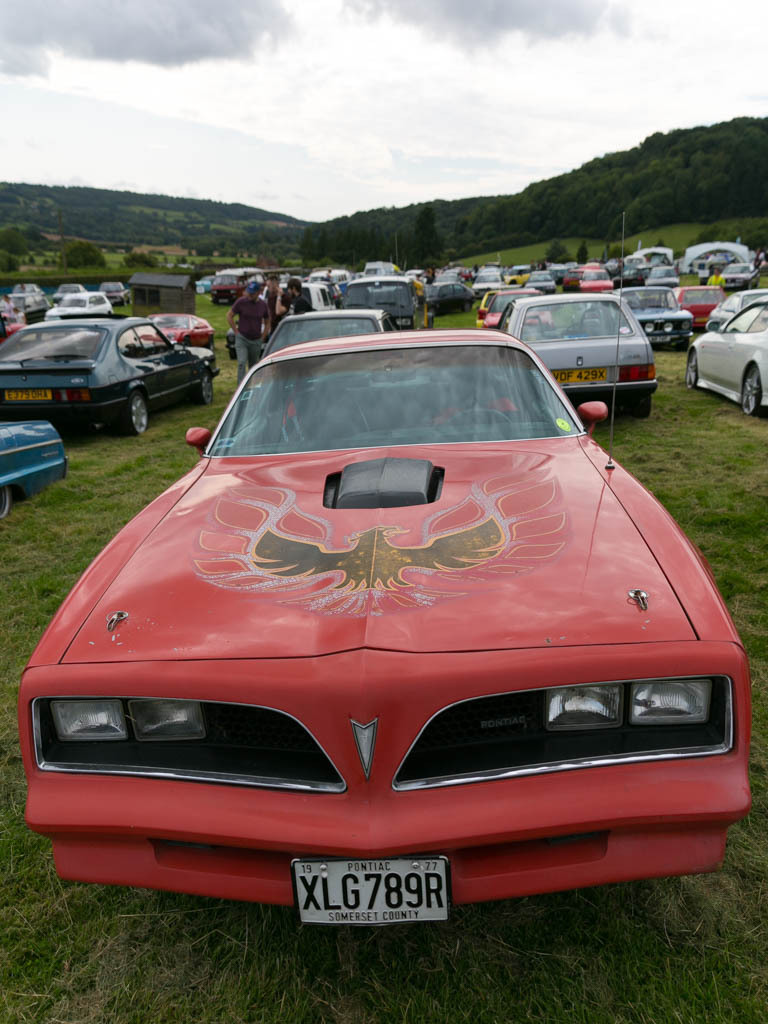 Faded glory, not the right colour but on the film theme Smokey and the Bandit.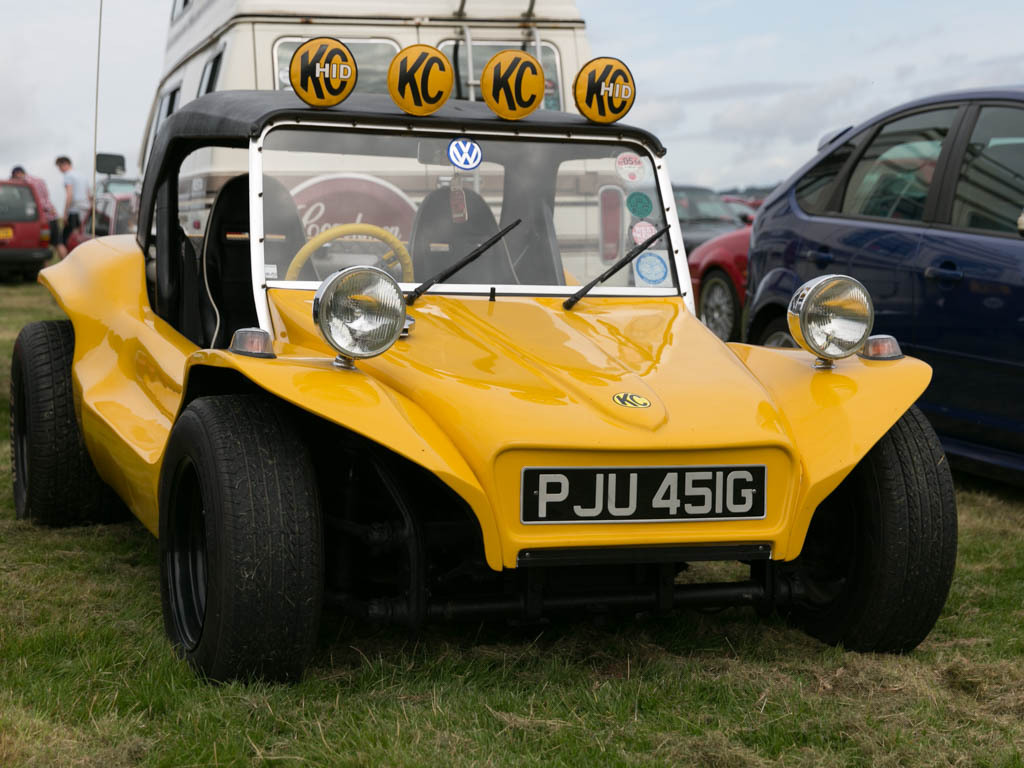 Beach buggy, one day I'm going to put some KC Highlighters on my wife's Discovery!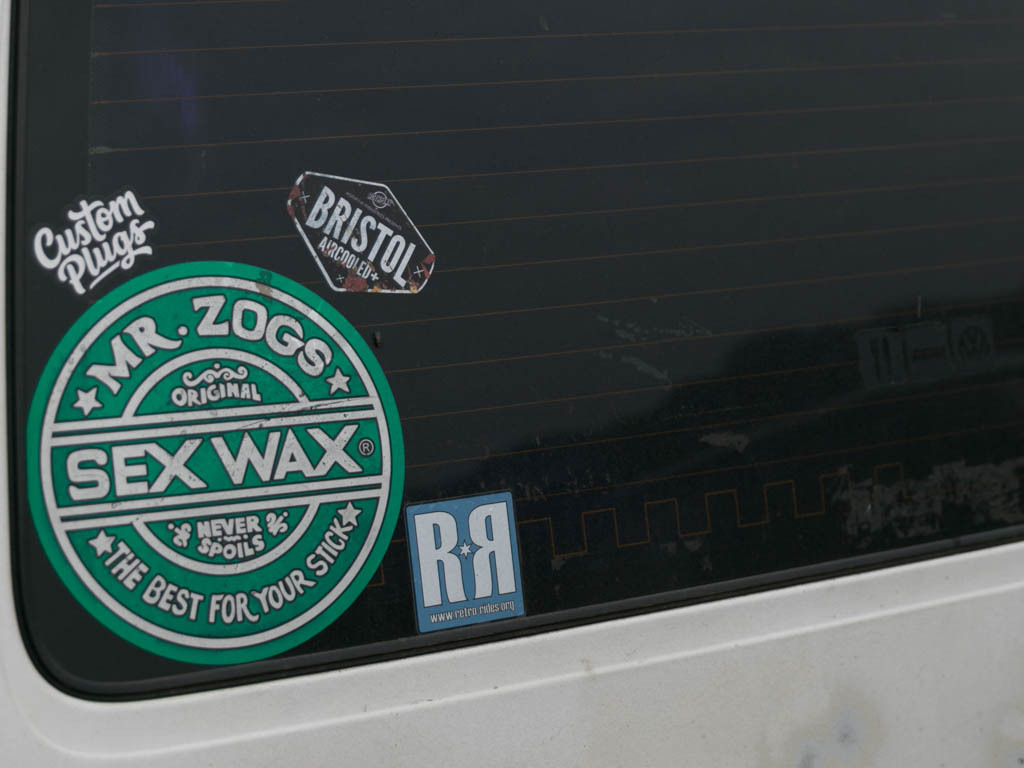 One for
grizz
who got me into following Mr Zog's blog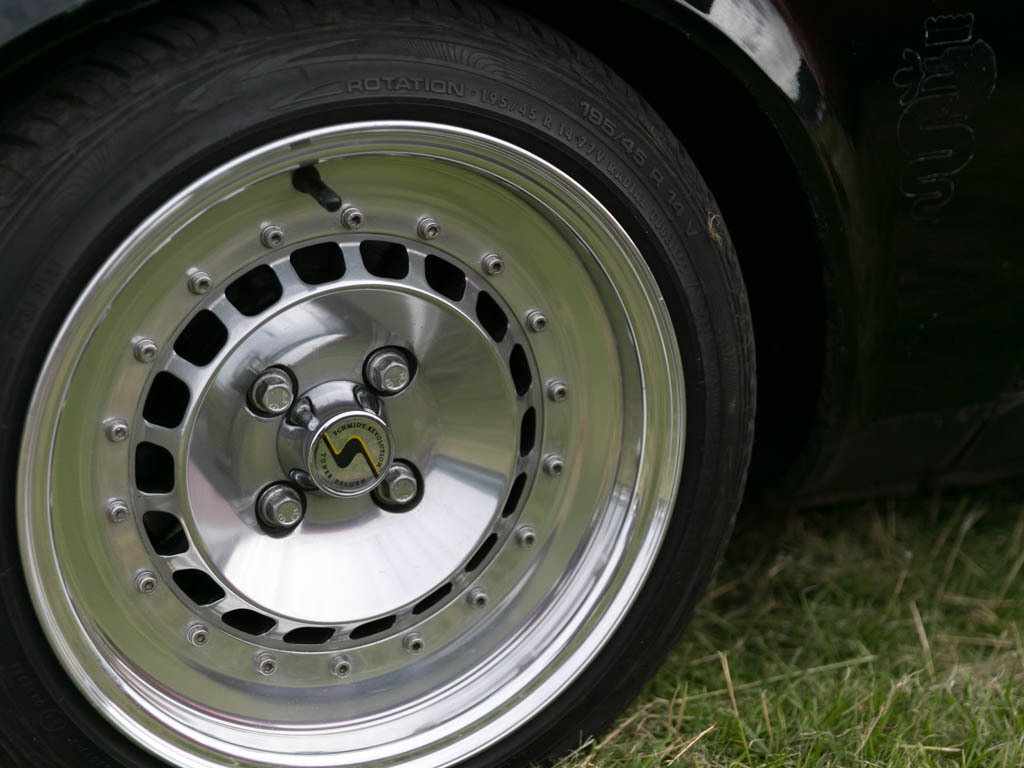 I liked these wheels, do you think they'd work on an MX5 (probably out of budget anyway)?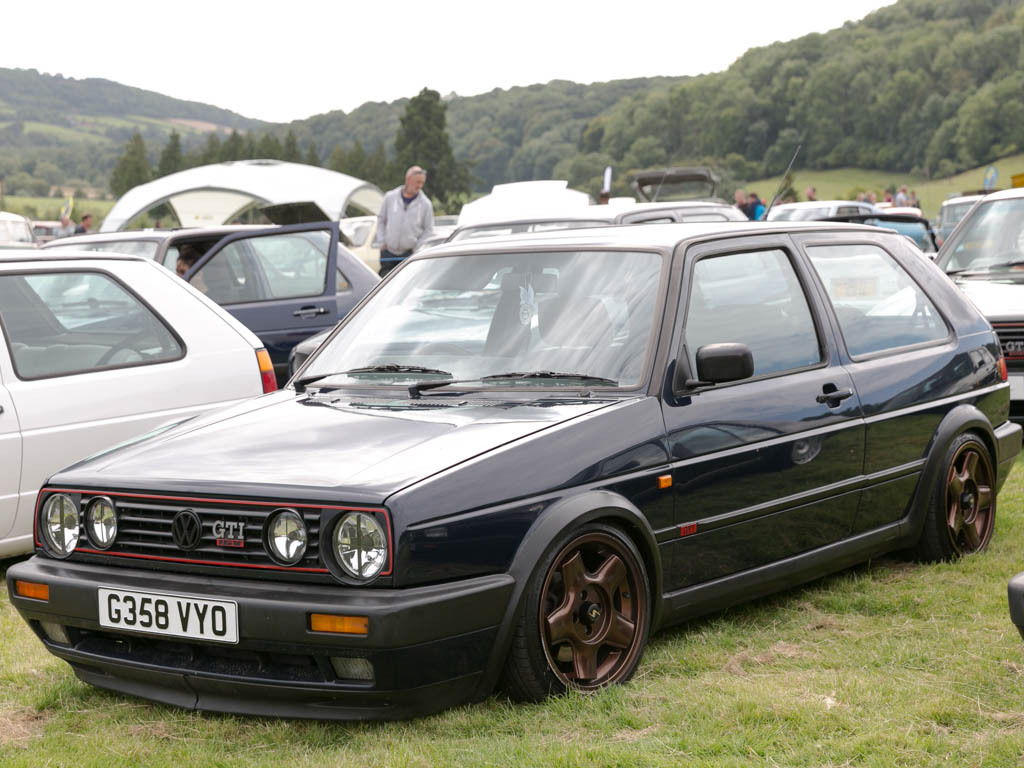 Not a huge fan of Golf's but of the ones present this was nice (there were others I liked as well) my wife would like a classic Golf but she's too used to rolling around in a 4x4..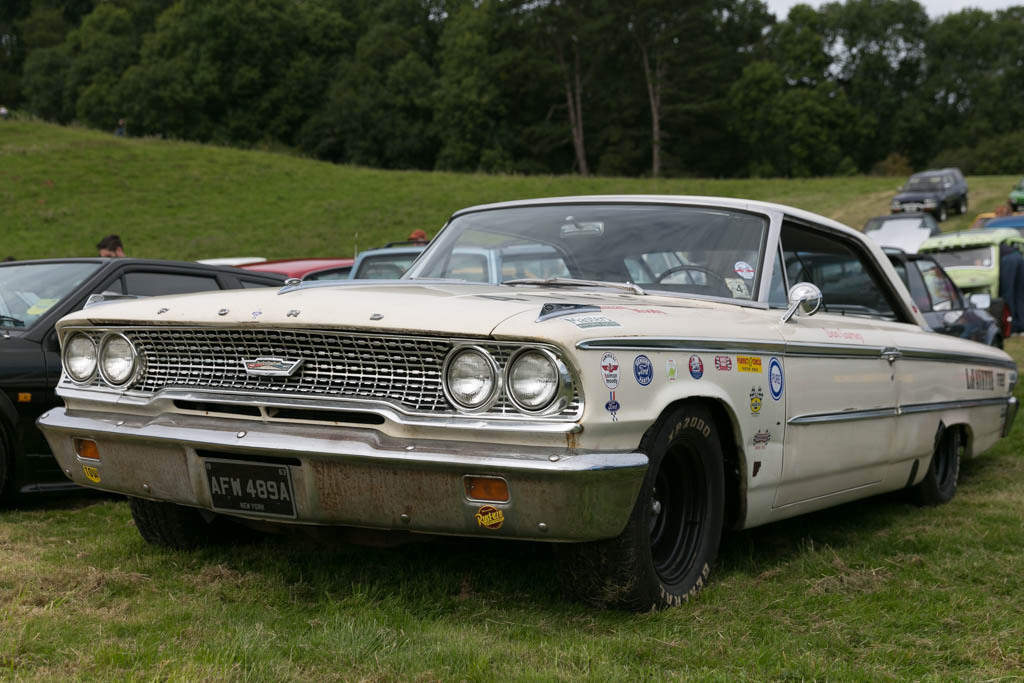 MrOtter
's Ford Galaxie looks huge (well it is huge)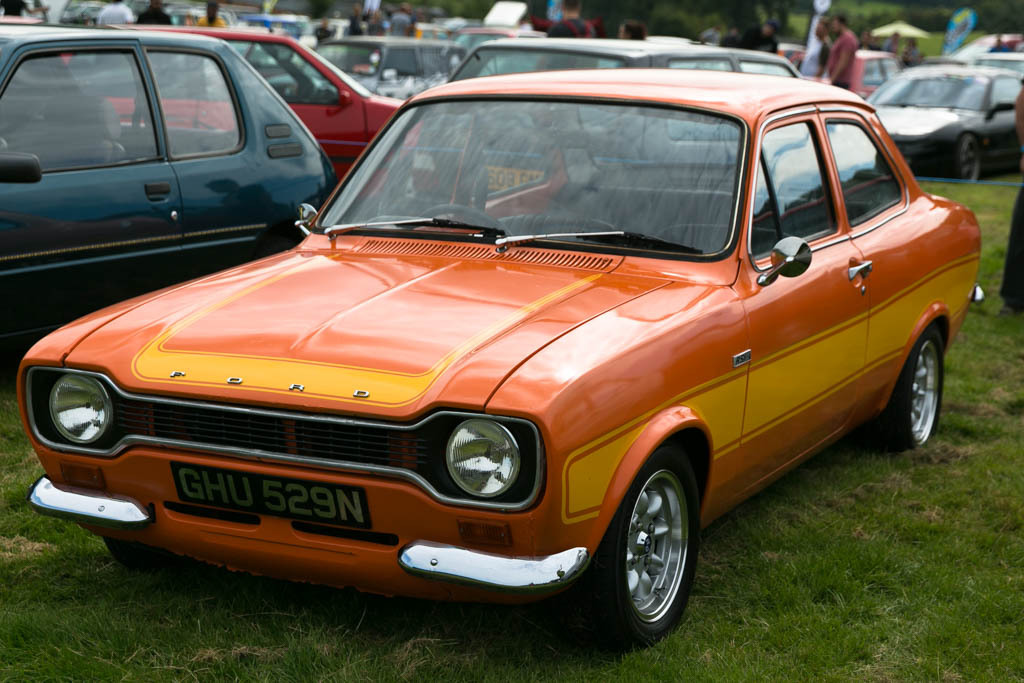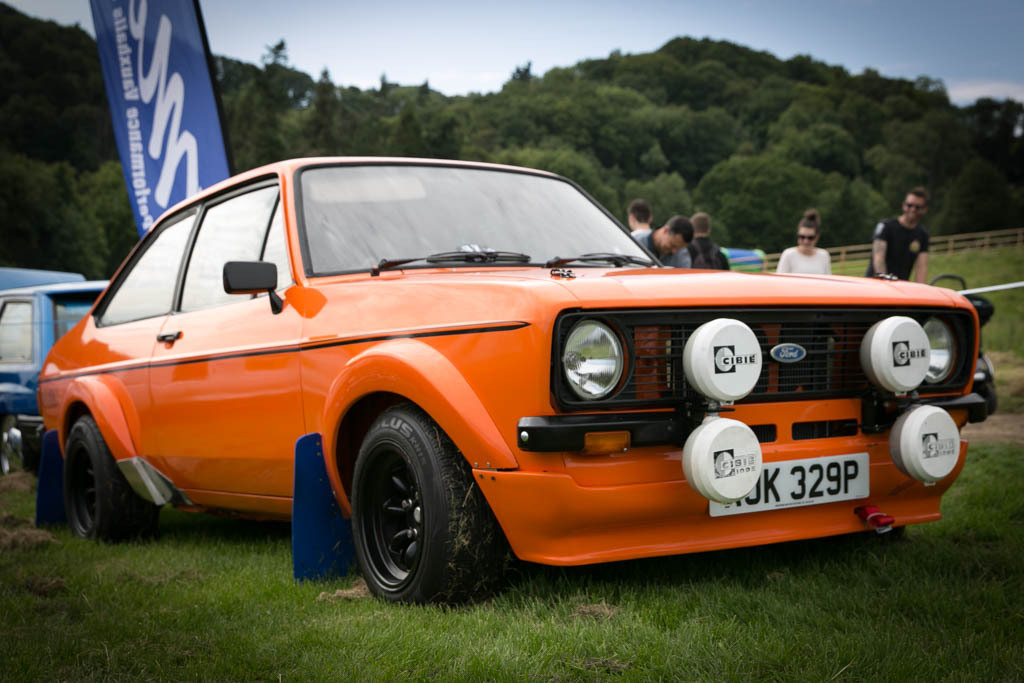 Escorts, I learned to drive in a MK1 and failed my first test in a MK2... who doesn't like an escort with 4 Cibie's on the front (well maybe you have be in a certain age group)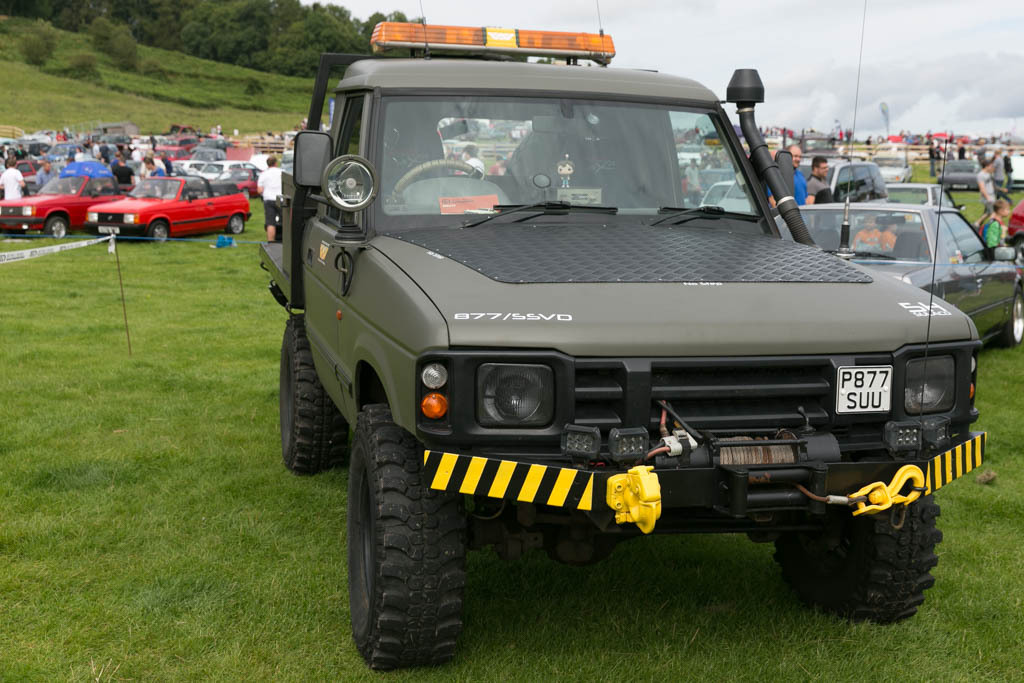 Rich
's Discovery, we've got a Discovery, the idea of turning one into a military looking tray-back is great. Looks really purposeful.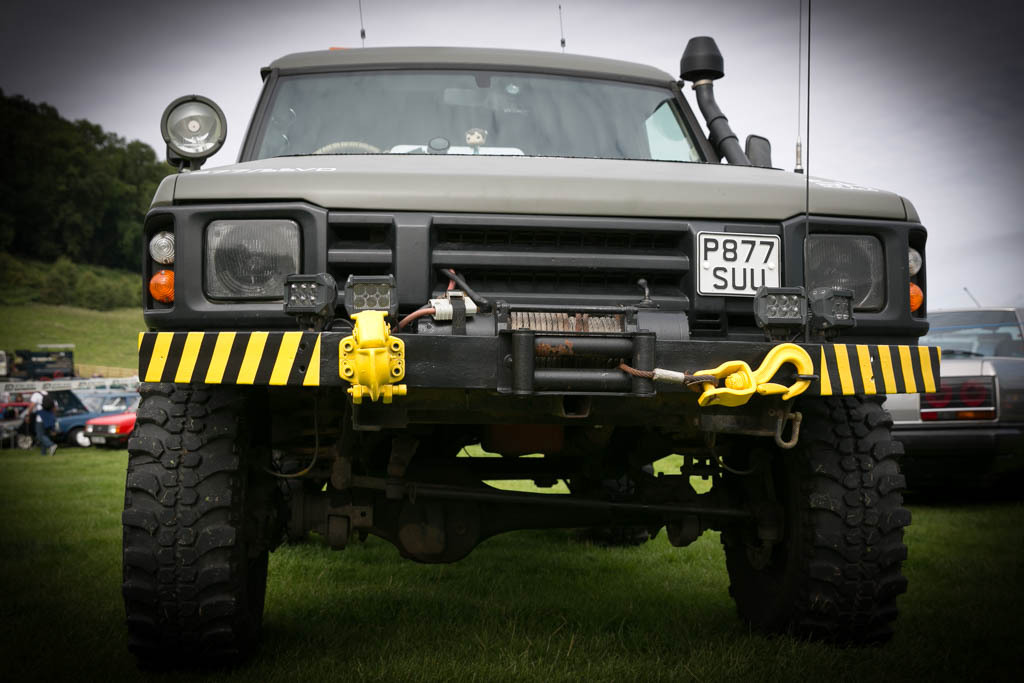 Not sure I want to be seeing it from this angle, unless I was stuck in a muddy ditch I suppose.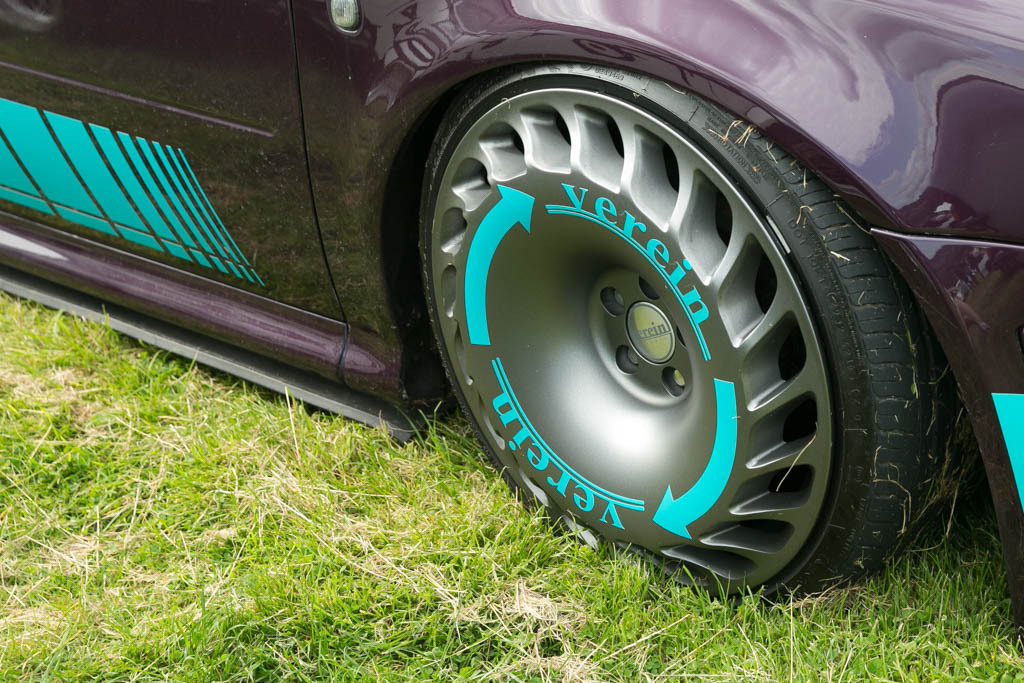 Is this a wheel, wheel trim what? Looks functional but a bit weird....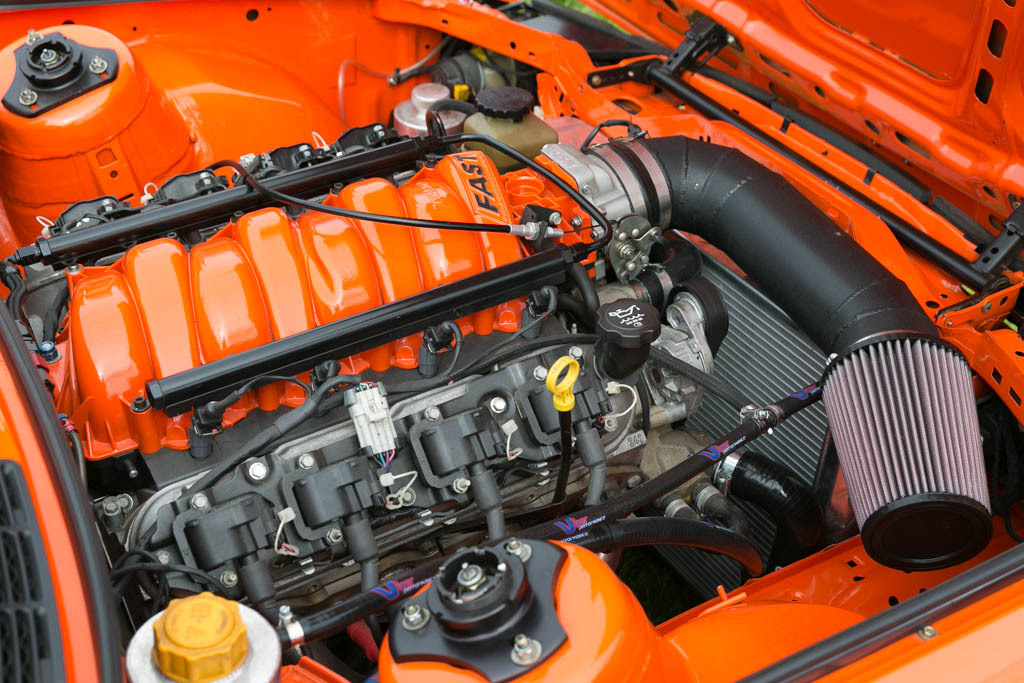 Clean!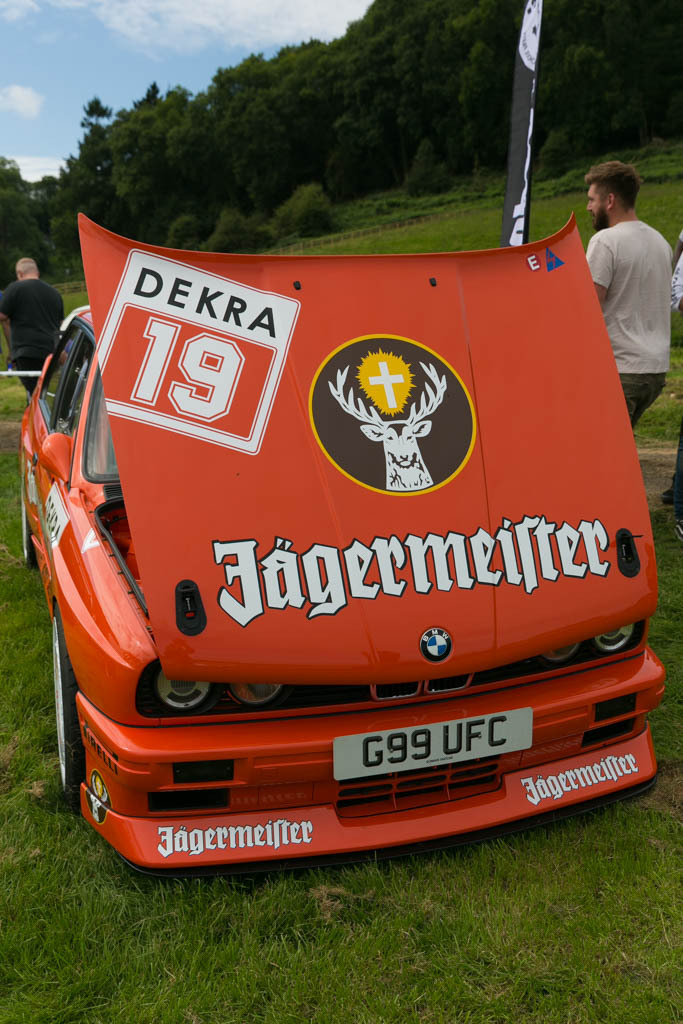 Has to be among the top 10 racing liveries out there (along with Martini, Gold-Leaf, Rothmans, Andrews Heat for Hire, Cossack.. others?)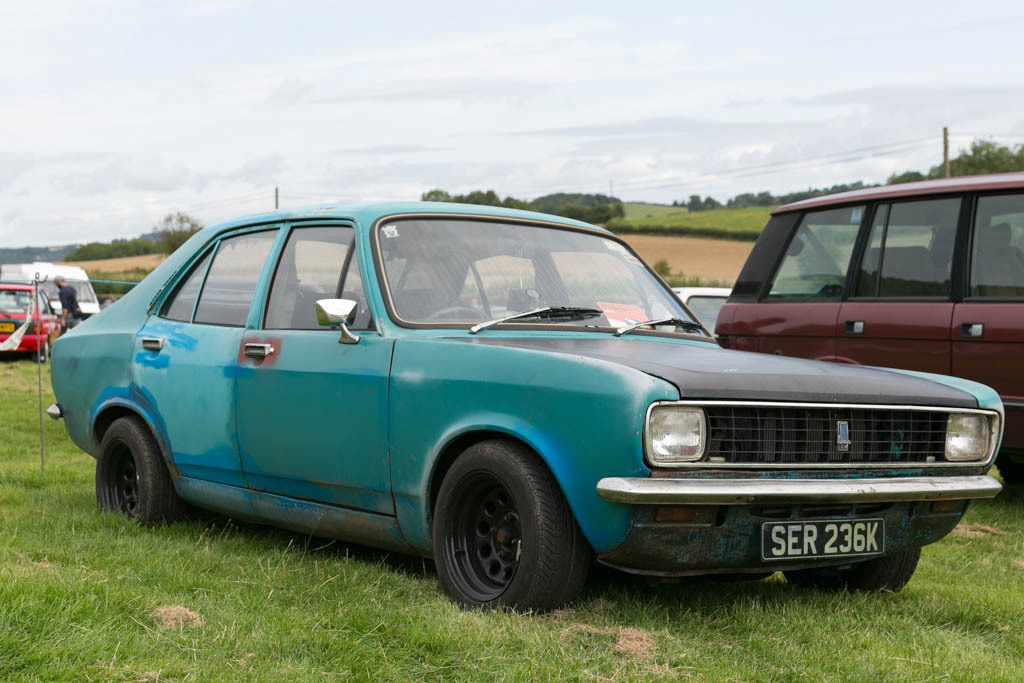 What's great about RRG is that you get to see cars from threads like
Davenger
's Avenger, nice wheels. I had a GLS with twin round headlights 1500cc twin carb, great car and better than Escorts (Avenger has 4 link rear not leaf springs like an Escort).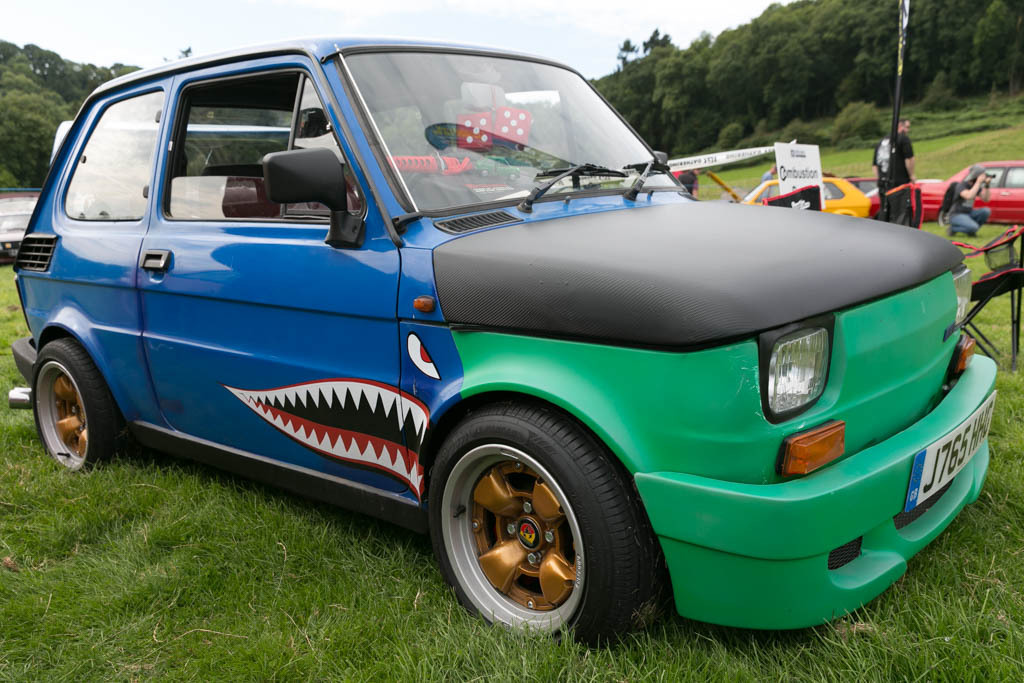 Ignoring the debate about whether shark's teeth should be behind the wheels or the front grill (as seen on WWII aircraft) I like this, wheels especially.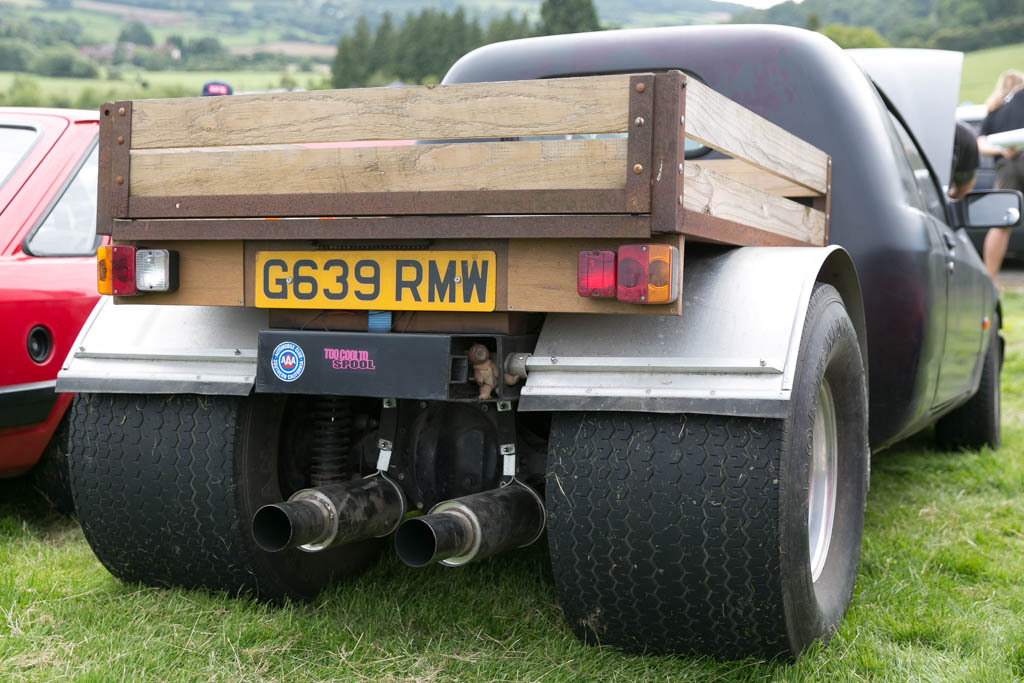 I'd like to see the faces at Kwick-Fit....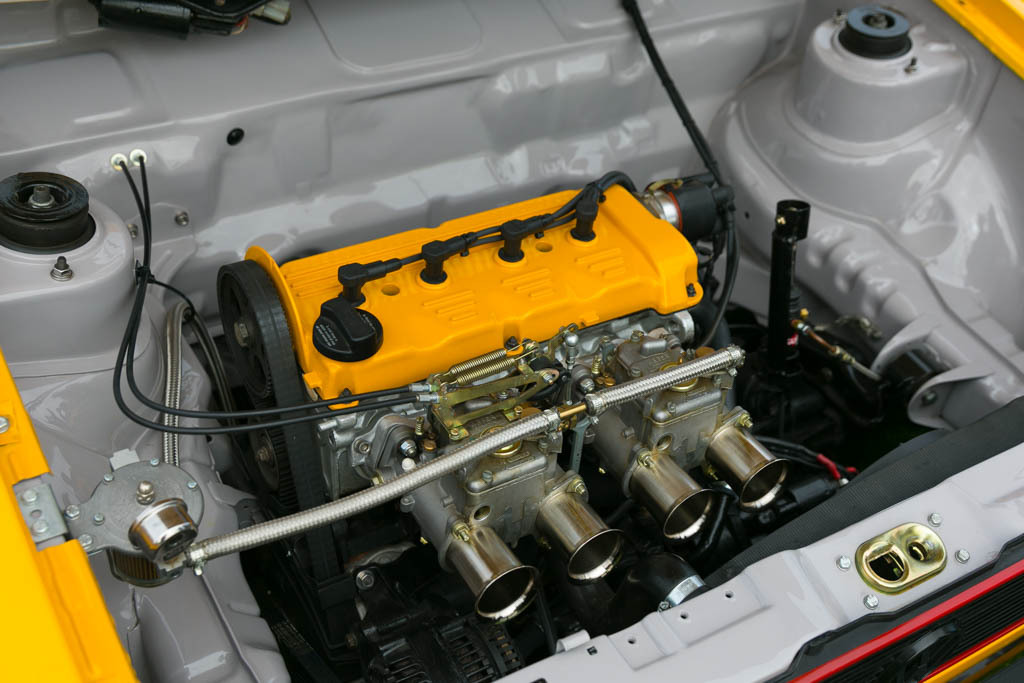 Now that's what you call a clean engine bay!
I did notice a lot of Mini's this year;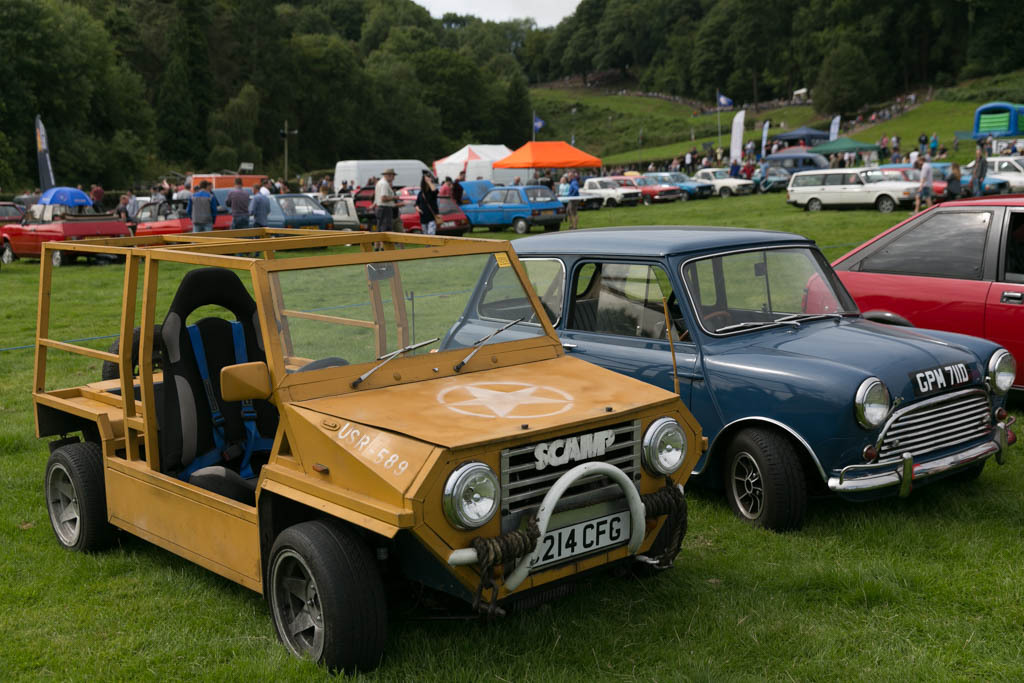 the Scamp looked fun...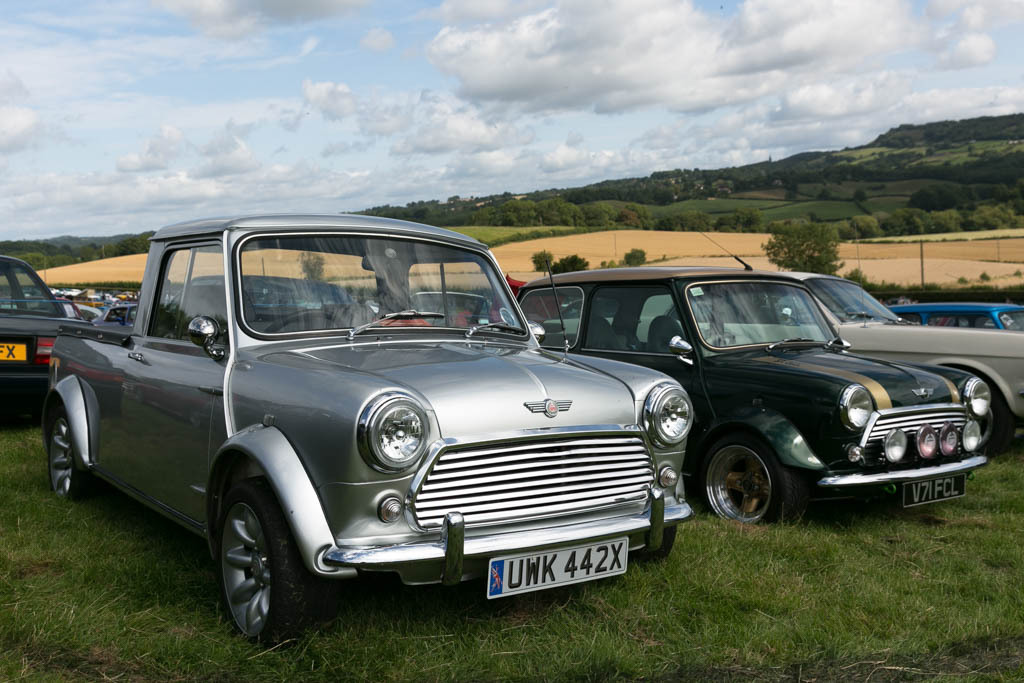 and this silver pick-up was immaculate.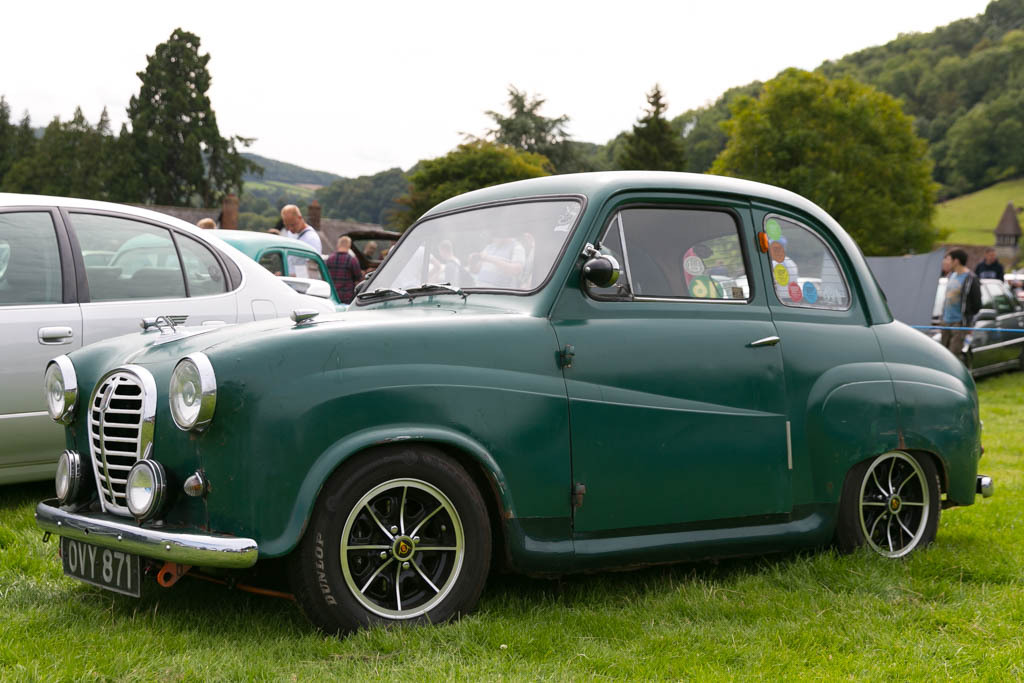 A35 or is it an A30, looks good on those Dunlop alloys though, watched the coverage of the Goodwood revival and the A35 races looked great fun, especially in the rain.
Saw but didn't take any pictures
MrSpeedy
's Vitesse and his kids bikes, looked cool, and the monster scooter (should have taken a picture of that). Also saw
fr€$h&m1nt¥
's Elgrand for the first time, after commenting on the fur inside I actually think it works. Not my kind of thing but it looked really good.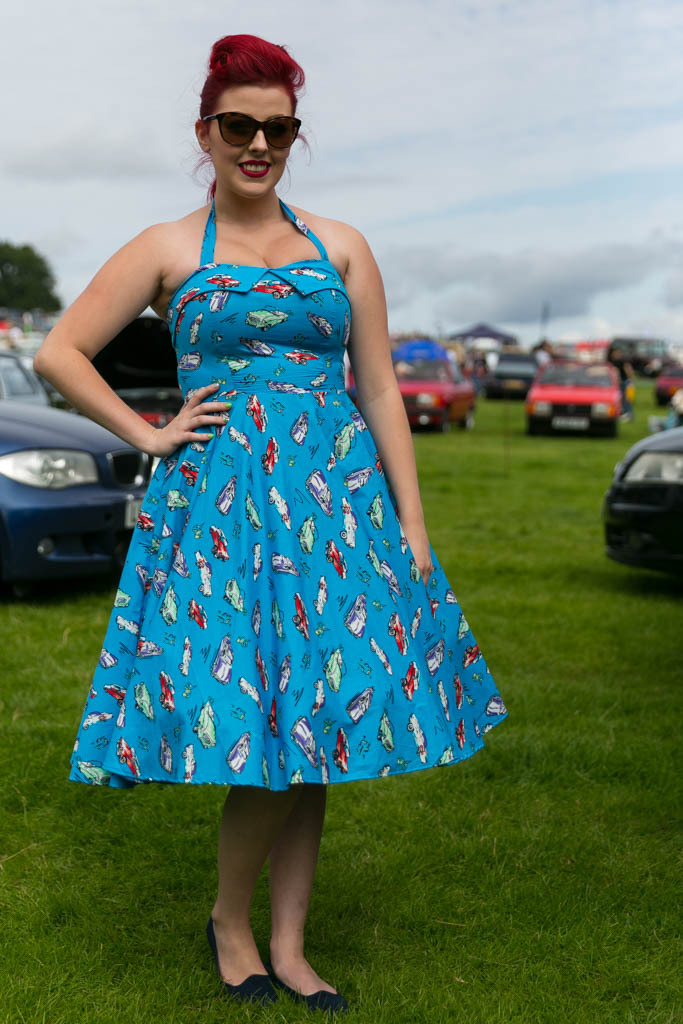 Saw this young lady and couldn't resist asking for a photo, I do like the '50s look and I've got a tie that would match that dress!
I had a walk around the paddock but for some reason didn't take any photos, too crowded. Great to see such a variety of cars, particularly the 2CV's the lightweight one (no rear doors/seats) and
Frankenhealey
's saw Lauren 'Pitstop' Hixon was tempted to ask for an autograph but was too shy :-)
Then a bit of a walk up the track and standing by the first corner between a couple with a young child and an older couple. When the BMW drift car went up the gunfire like backfires scared the youngster and the woman though it was coming over the banking, it was spectacular. Later I walked up to the first viewing point, I prefer Prescott for photography, I've never really got good shots Shelsley, your too close and looking down at the track for panning and telephoto shots just look as if the cars are parked. I'll wait for the Autumn Classic art Castle Combe for action shots..
Talk about variety Rolls Royce to drifters, through race cars to a FIAT 126…
Some great comments about this on the commentary," like a boat in a heavy swell", "10mpg driven from Gatwick".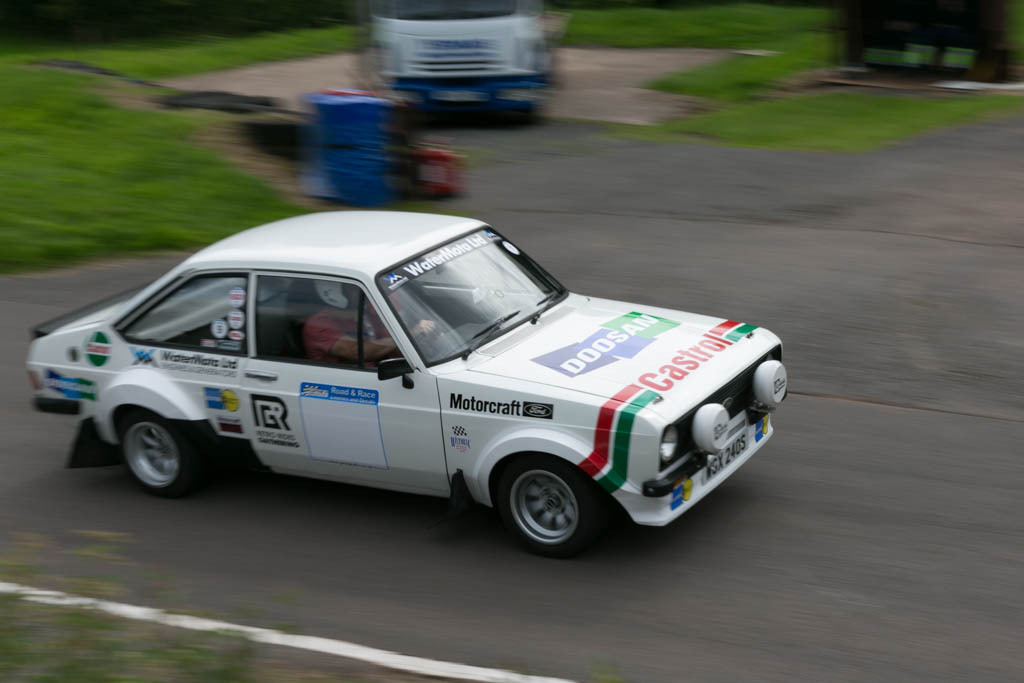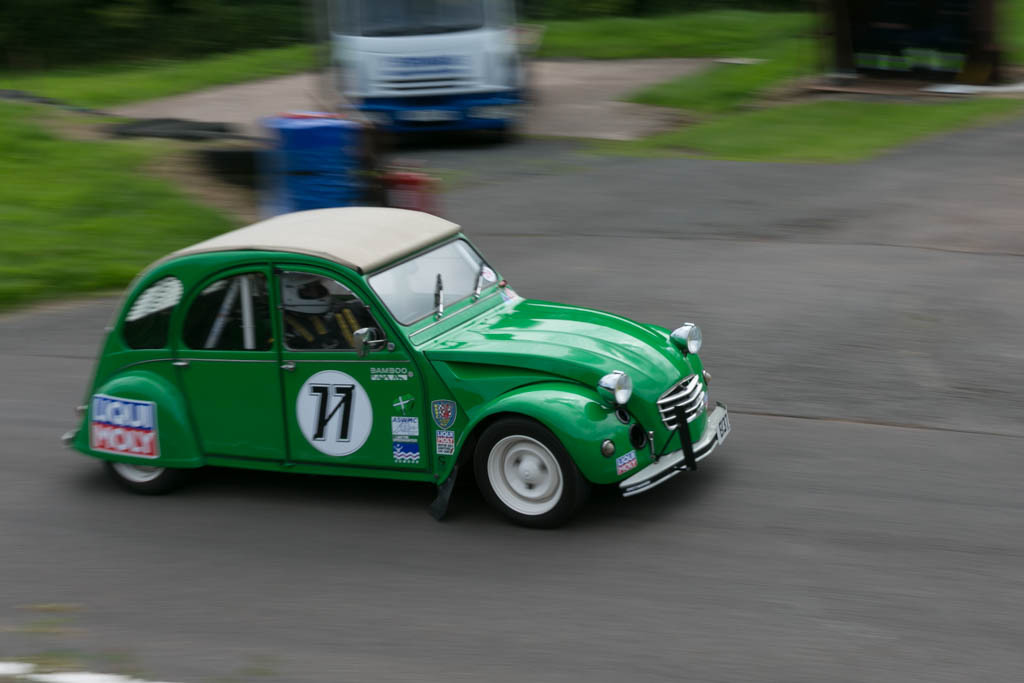 Was this the 2CV with the BMW bike engine?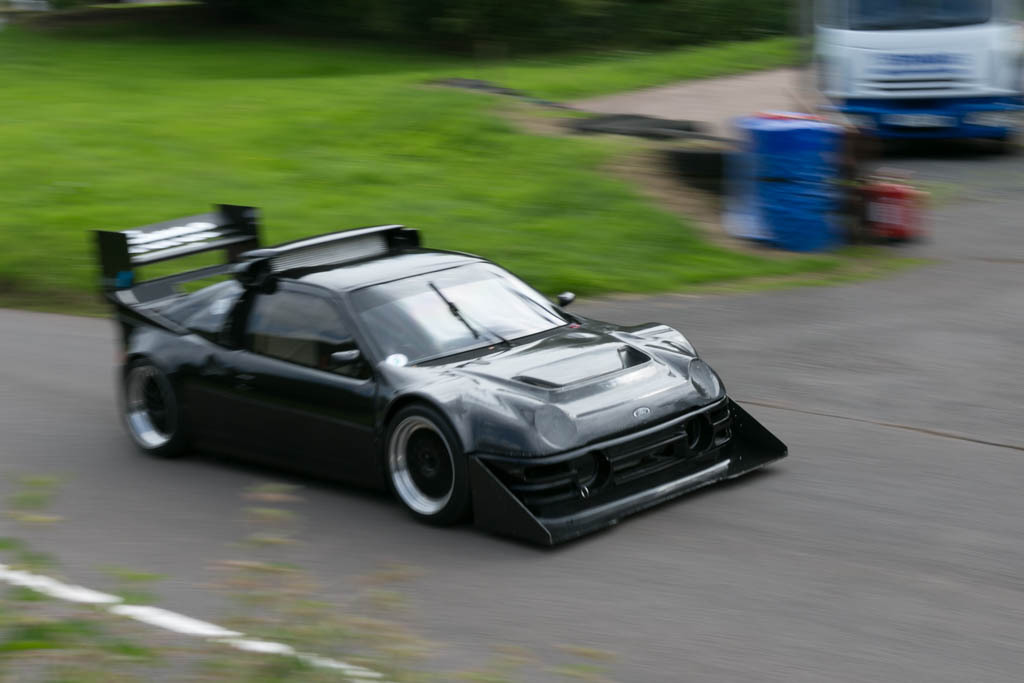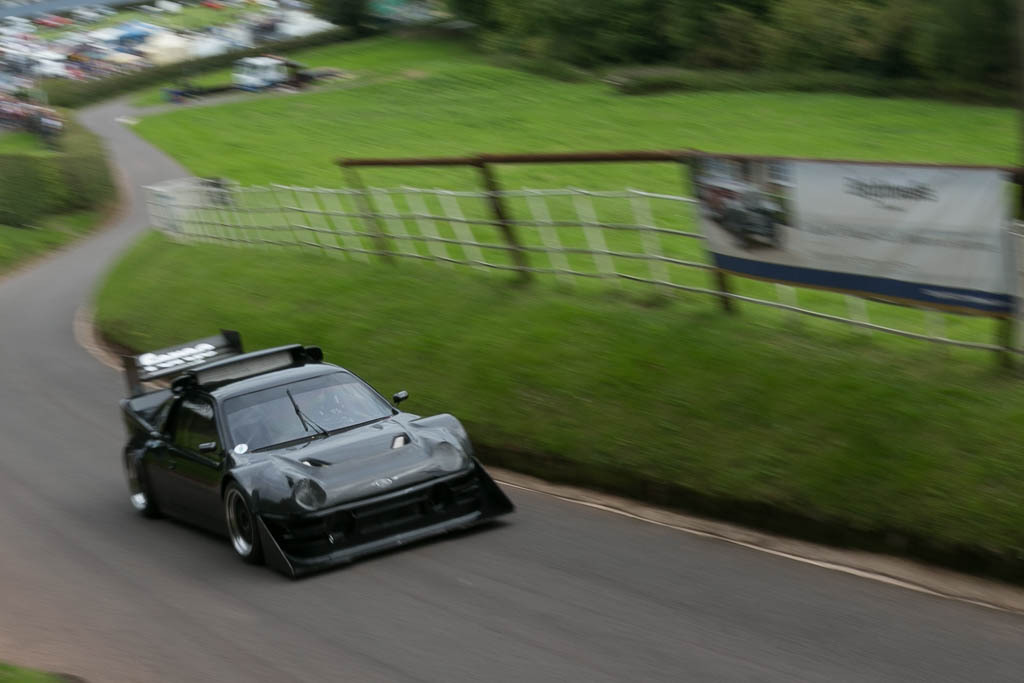 The RS200 (not RS2000 as the commentator kept saying which made my teeth itch), absolutely bonkers. As was the built by Benetton mechanics Peugeot 205 which looked to be the fastest car, but no pictures (from me).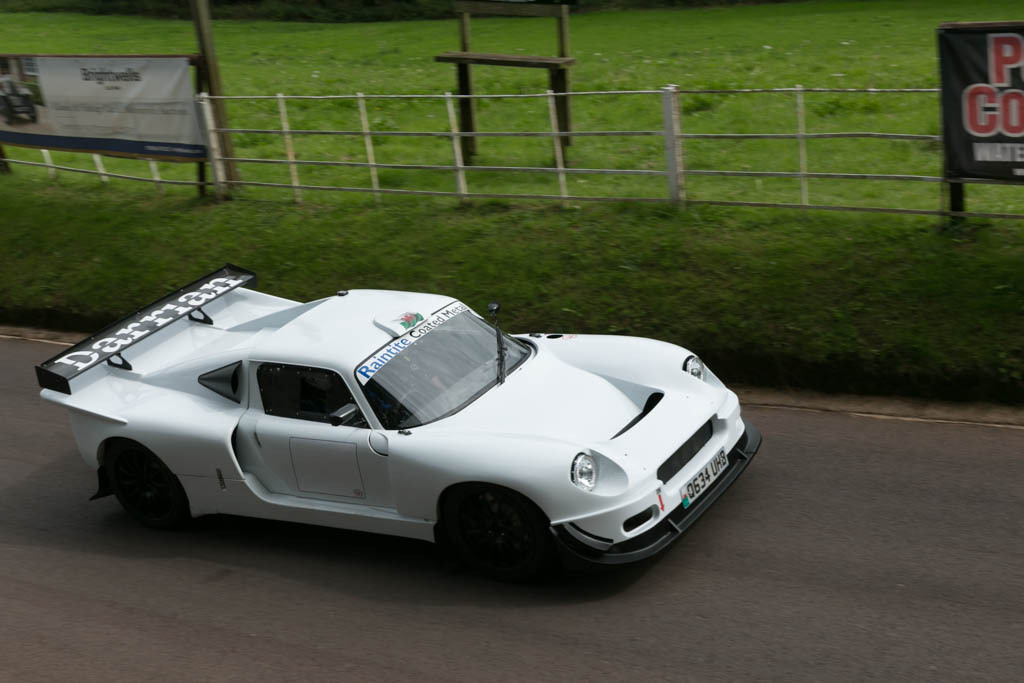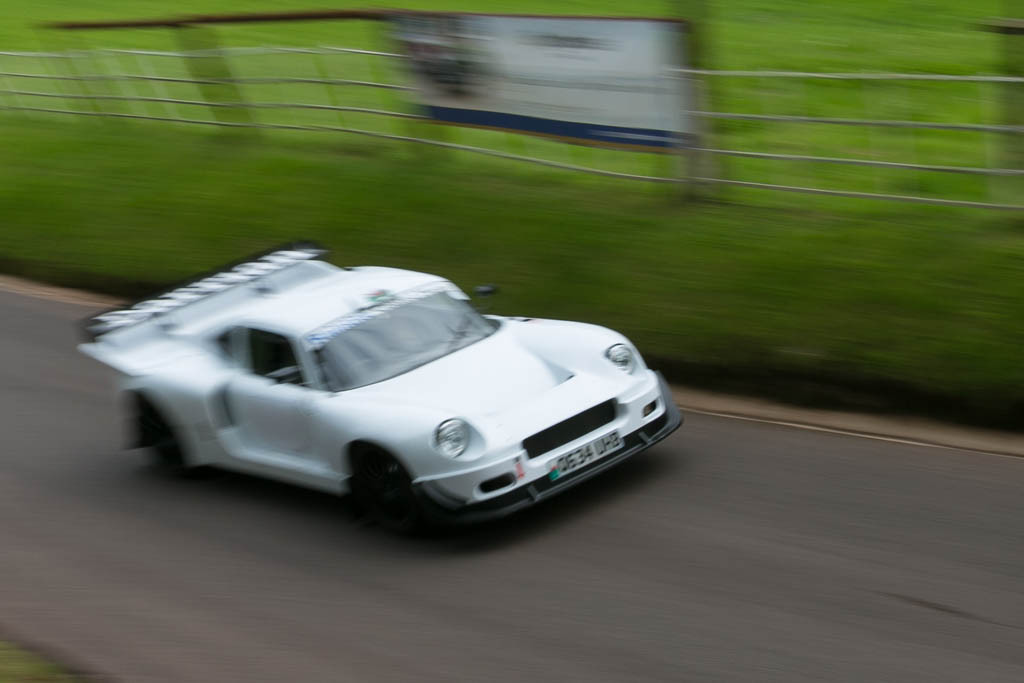 Davarian, bit blurred but then it was moving a bit quickly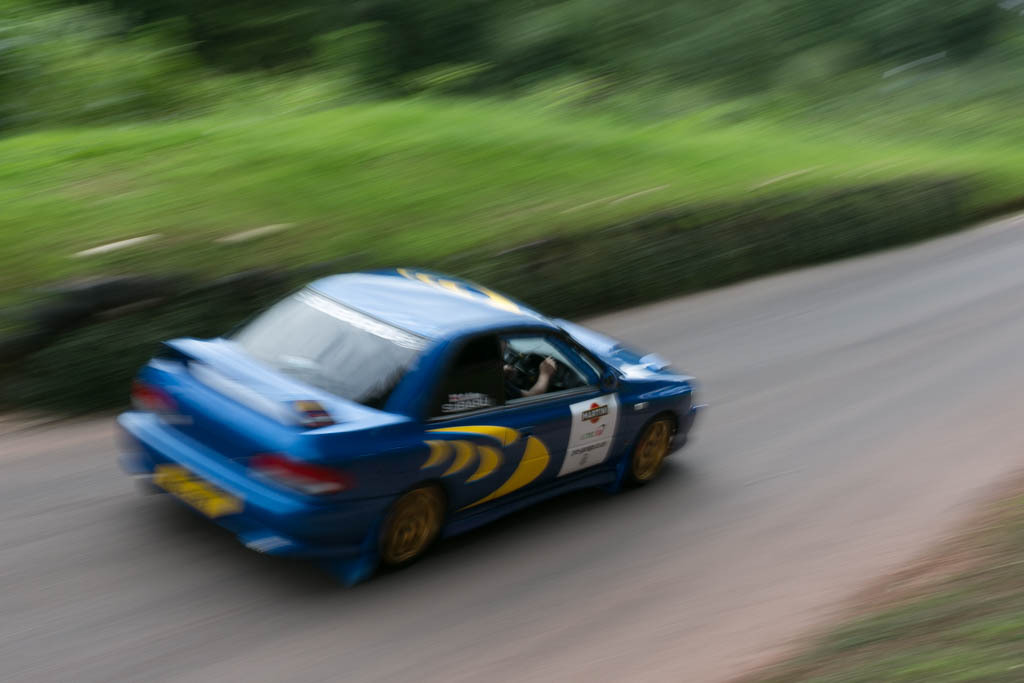 I quite like this shot although technically it breaks a lot of rules.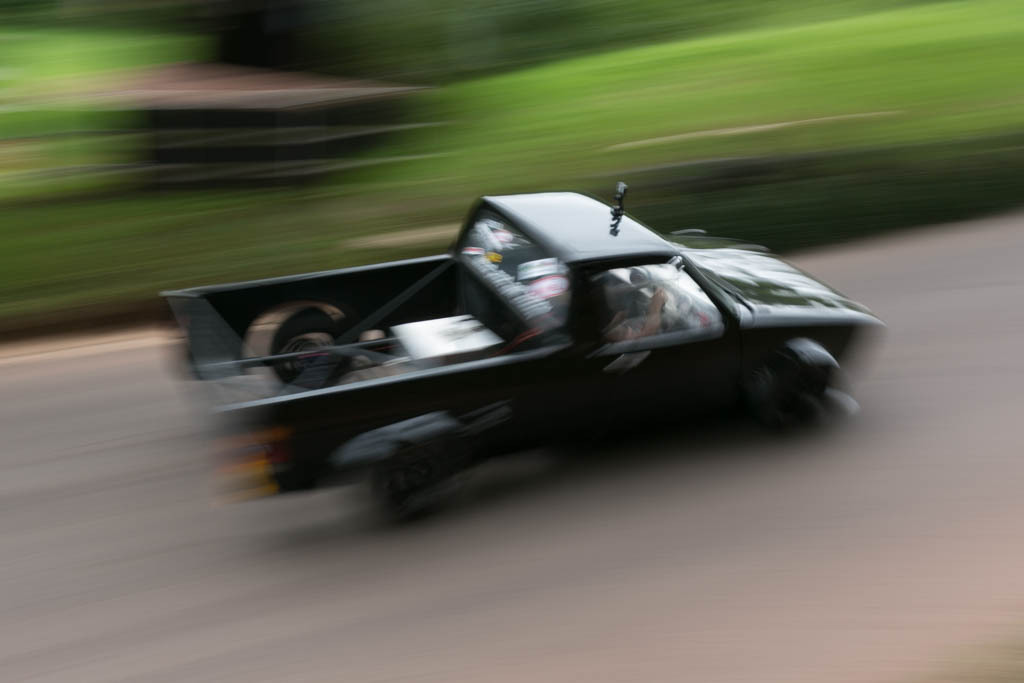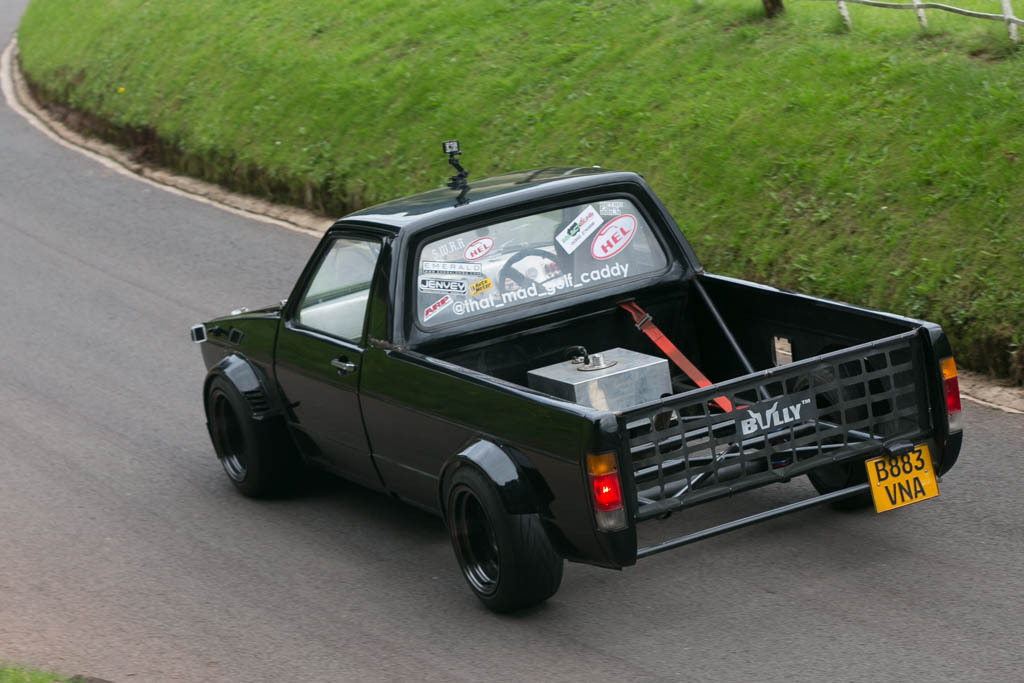 The VW caddy with extreme lightening… should have taken some photos of this in the paddock.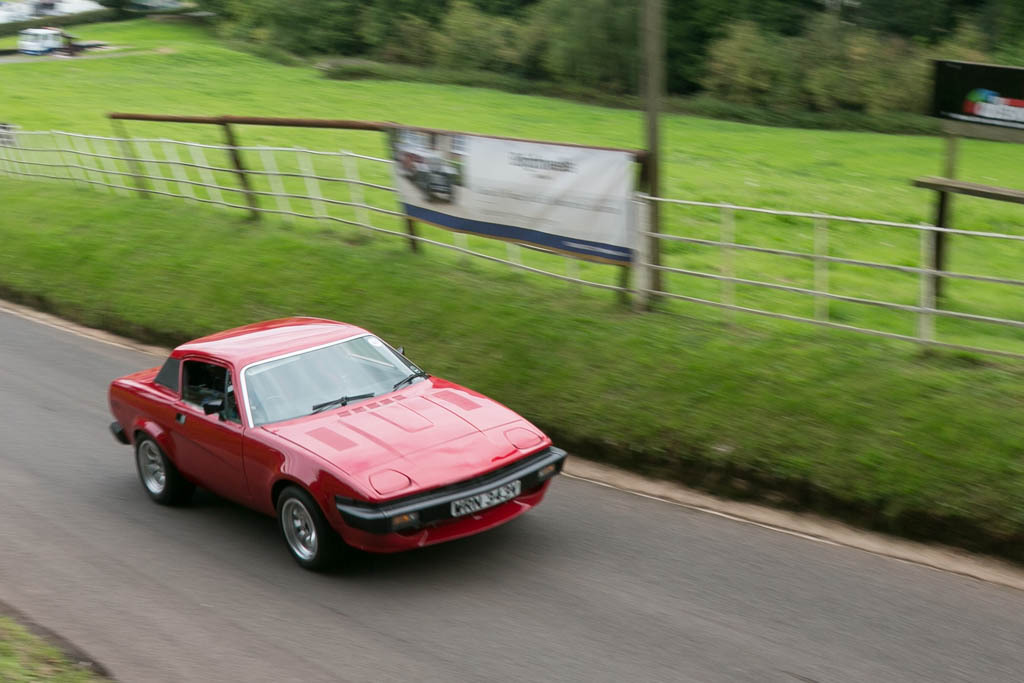 TR8 looking and sounding great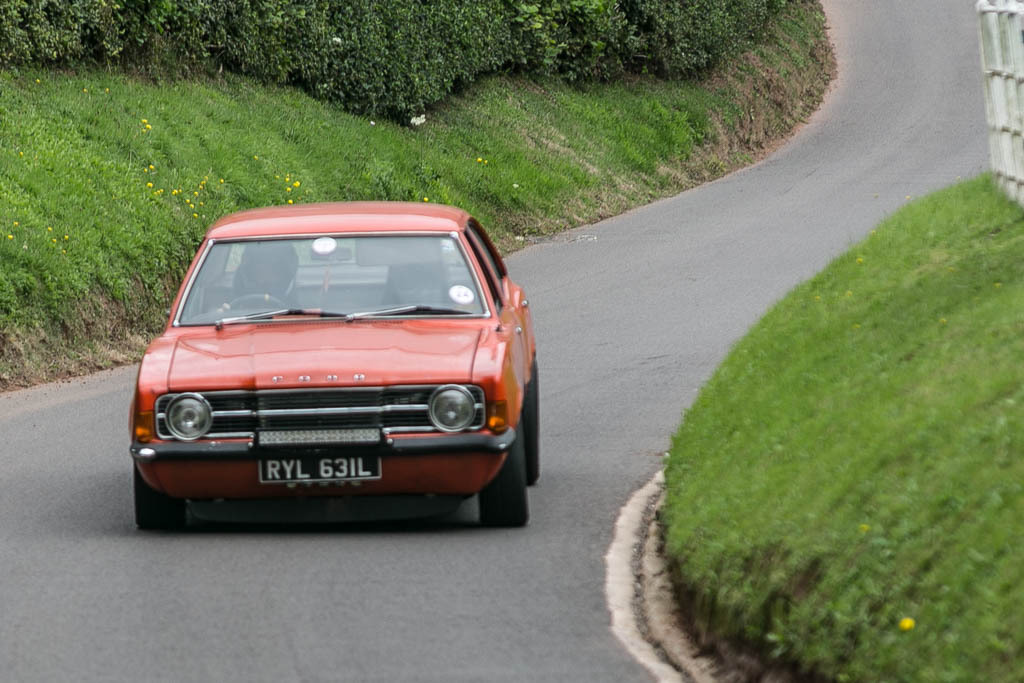 Mk3 cortina witrh a Rover V8 very fast.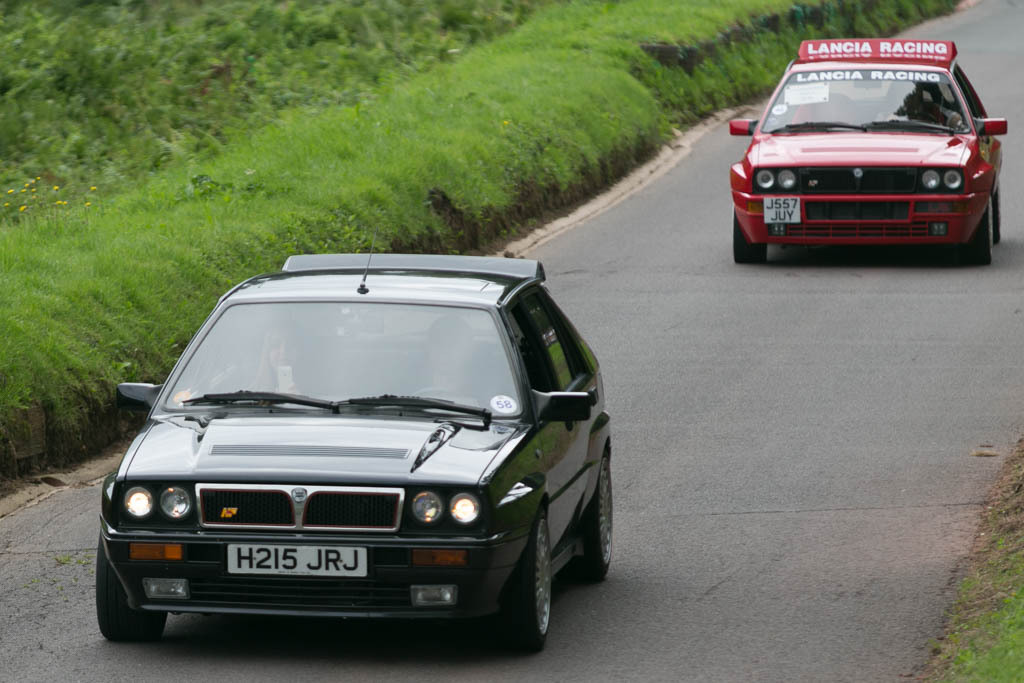 Lancia Delta Integrale's road and track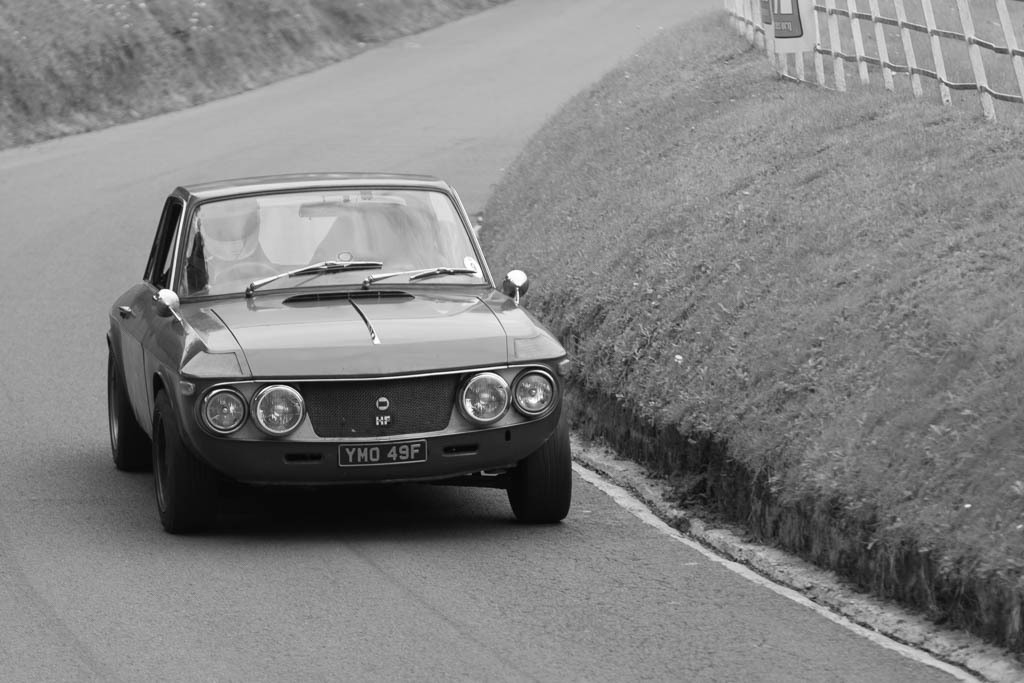 An older Lancia it looked ace!
So a great day, with a great variety of cars to look at and great weather. When I left I followed a Merc' coupé and a yellow Renault 5 Turbo, then through Worcester followed a Porsche 914. Later on the M5 a Datsun pick-up joined the motorway and I followed until they turned off.
The MX5 ran well with no issues, over 140 miles or so.
Mark
If anybody wants hi-res version of an image let me know.