&nbsp
Pennance content below as an apology for being part of recent thread that could have been helpful and positive, but instead ended up being unhelpful and alienating a potential new forum member

As we are heading into summertime, expect to see a few boats heading to the water and caravans exploring the wilds.
Folk who know me already know I have a thing for practical machines. Estates and anything with a towbar qualifies

I'd like to offer some some cool old motors working for their keep and adding to the summer fun

Timber always appeals to me, especially when it looks this good (shame I can't find a photo from a lower angle)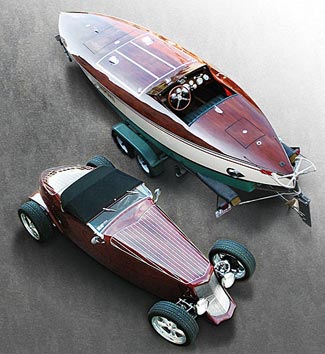 The car is super clean but the matching caravan/boat combo takes it to another level

Along similar lines, the period mods to the car to just add to the effect. One day I'll get a car old enough to put a sunvisor on - so cool !

In case you still need convincing how a good a period combo can look. Using a boat hull for aerodynamics (and style points) is so simple it's genius

Proof that you don't need a big motor to make a big impression. 110% on the cuteness scale

A perfect definition of a Retro combo? Traditional rod + a teardrop, proper old-school fun ... what's not to like

There's no need to include a boat or caravan to make a combo look fantastic. Matching 2-tone paintwork is optional but it all adds to the effect

It goes without saying that some things are more practical than others - but variety is what makes things interesting. Ignore "sleeps 4" - more like "sleeps 14"

Roll on the Summer!