Thanks!
Not sure why the head gaskets failed, but I guess it's most likely because the engine sat for years without proper coolant/antifreeze inside it. When I first removed the radiator and coolant pipes pretty much every waterway had evidence of rusty water inside it. So I guess the head gaskets were gradually corroded over time, though they didn't look all that bad when I took them off. The picture below shows what I found in the lower radiator hose when I first began dismantling things in 2016.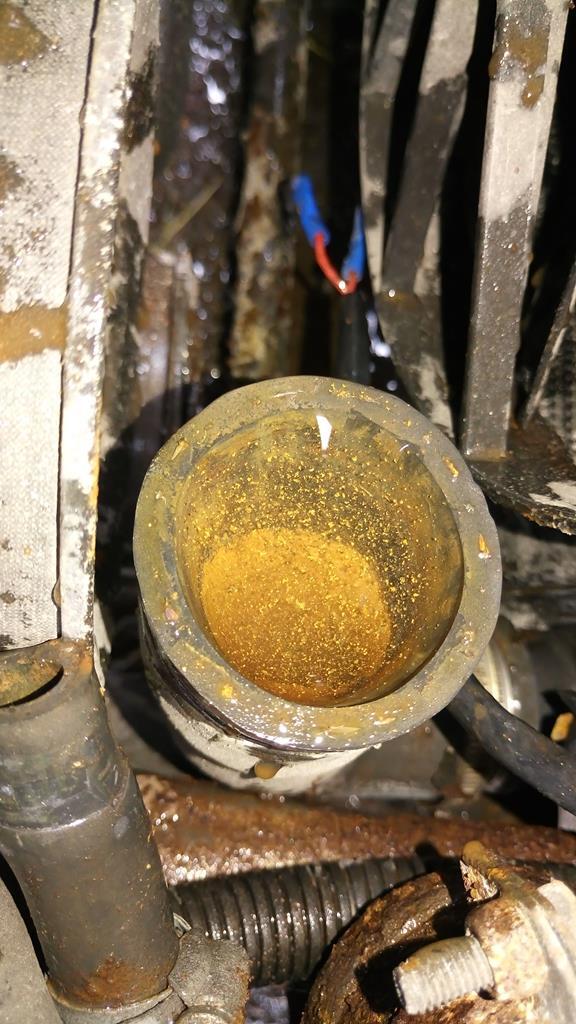 Regarding the engine finally running, I am very happy, and very relieved! I'm surprised how smoothly it ran, to say it hasn't run for around 6 years (probably more) until recently, it seems to rev and idle smoother than many of the 24v cars I've seen videos of. Lots seem to have very lumpy idles, but not mine (touch wood).
As for the first test drive, it may be a couple of weeks before I can drive it. I need to refill the brake fluid and bleed the brakes again, and bleed the clutch, after which it should drive in theory at least. However, the steering pump is noisy so I've bought a new one, and the steering rack is leaking fluid inside the rubber boots on both sides of the rack so the internal seals must have gone. So I'm gonna have to take that off and have it rebuilt. After all that, it should be driveable without leaking everywhere
The only issue is where can I drive it - there's not a private road next to my house or anything, so I either shuffle it up and down the driveway or risk taking it for a quick spin down the road and back...which isn't advisable when the car has no MOT, tax or insurance...