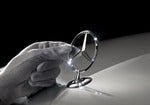 And screen surround is rock solid
It was a relief to see that when you consider the state of the rear end!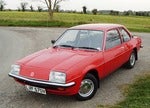 No probs Jason, progress will get quicker once the scooter I'm working on is done.
Most of my spare time today was spent removing the incredibly sticky sealant off the windscreen rubber. It appears to be the same stuff that was used to attach the door membranes on my MK1. After about 3 hours, every last bit of it is off, and the seal is ready to be reused.