Another thread 'transposition' to save a build thread for posterity as its current home is apparently going to expire!
Now for a confession: This isn't mine - it is actually a build by my rather talented (IMHO) younger brother - but I'm going to put it on here because:
a) he isn't a member (doesn't really 'do' any forums)
b) I think its a great achievement & one of those fantastic 'why not' projects
First, let's see how good your knowledge of the various Discovery models is... can anyone spot what's going on in this picture - admittedly, I could have made guessing easier but it was difficult to photograph so some of the things that would give the game away are not in view (or are currently missing!):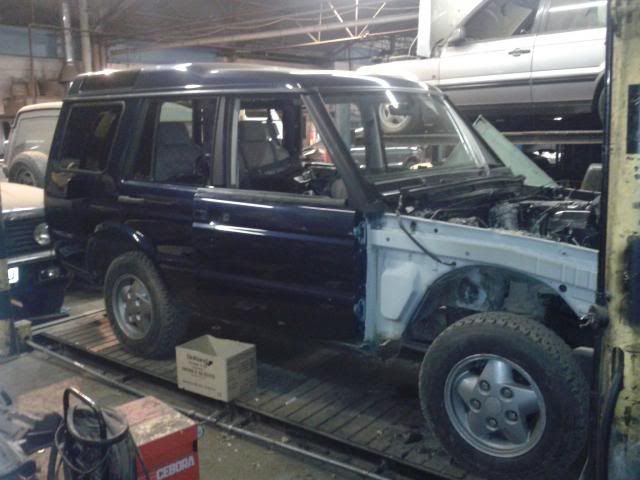 Clue: the true 'spotters' amongst you will see some features which do not belong together on one Discovery & might therefore indicate what has been done here!