Today my little mini-moto engine arrived...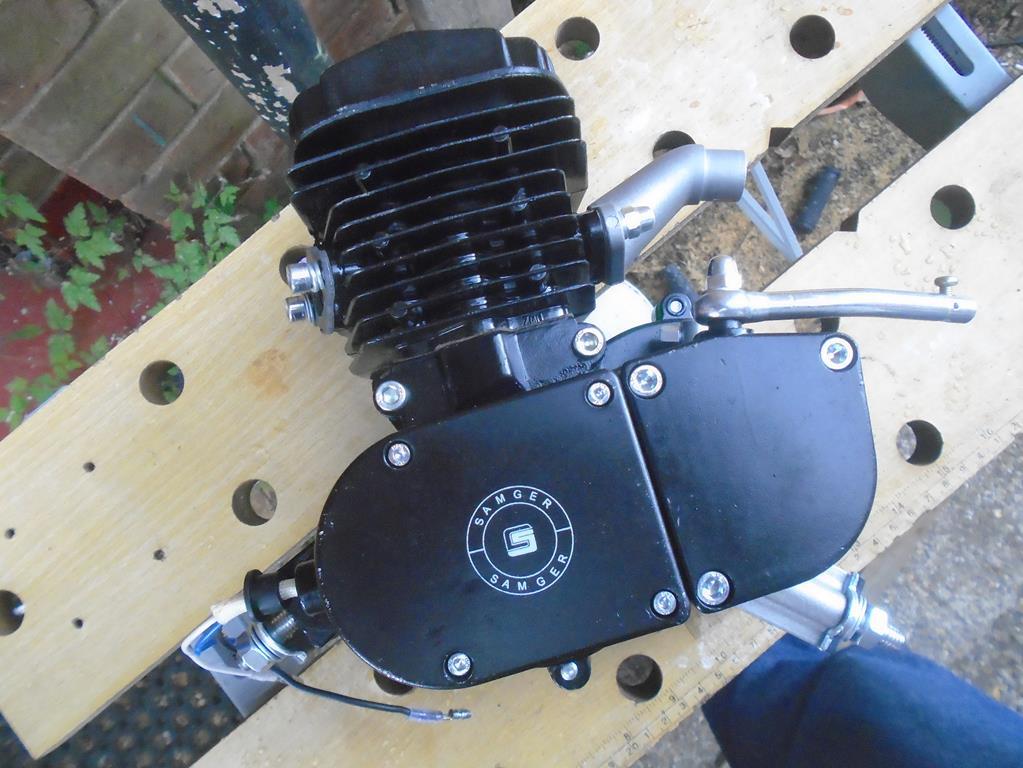 As you can see I'm not going the e-bike route. While I believe the e-bike route is probably the future, it kinda leaves me cold, it just feels a bit soul less to me. But there is a problem, the problem is that I had planned to fit this engine to a Mongoose BMX, like this one...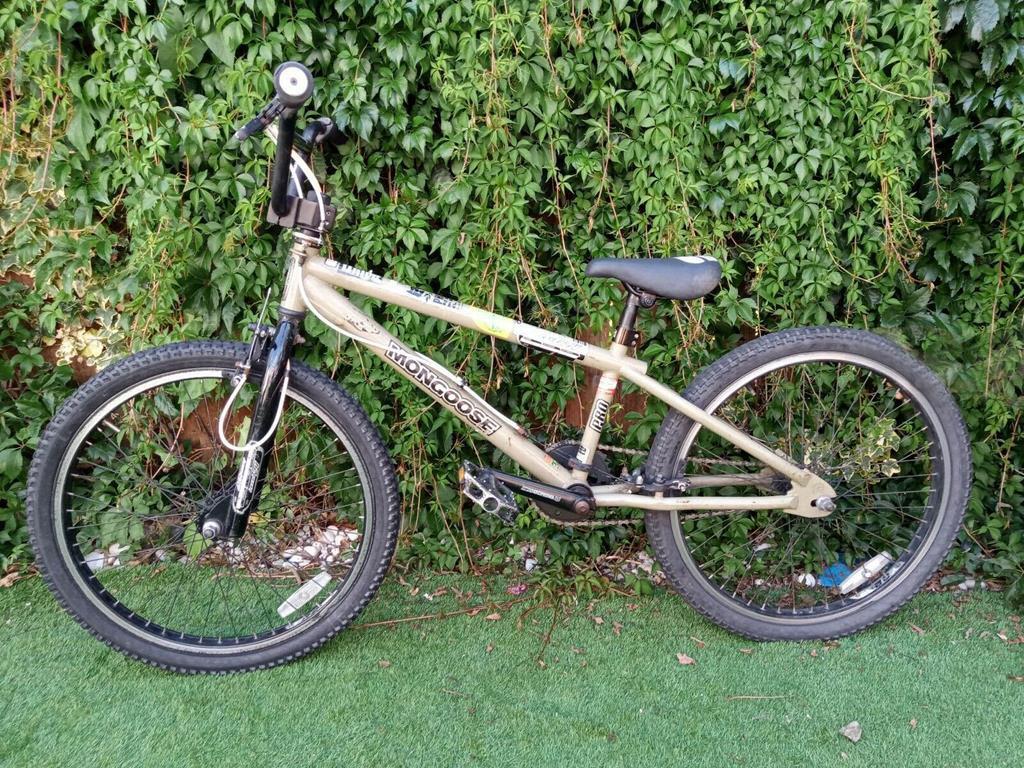 Its a bit smaller than a regular moountain bike and has 24" wheels, but for a BMX its quite big. It's big enough for me to ride fairly comfortably, but still small enough for my littlest Pistonpoppet to ride without having to be on tip toe. The trouble is the whole in the frame just isnt big enough to fit the engine into, which is sort of the point of building the thing in the first palce.
Stupidly, about six weeks ago I had the perfect bike, but thinking that I would use this Mongoose BMX I sold it as part of a job lot of bikes. Now I've gone through my stash of bikes and the smallest frame I have (apart from the BMX) is 21", which is just too big for my littlest Pistonpoppet to get on. So what I am loooking for specifically is a Townsend Switchback, like this one...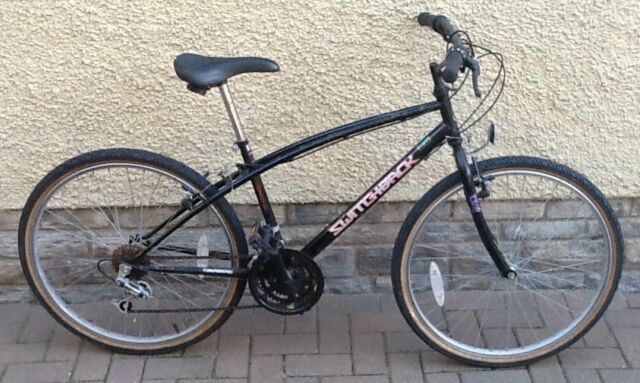 Like I said before, annoyingly I had one about six weeks ago. So I guess I'm on the scrounge, do any of you guys have a Townsend Switchback with a 17" or 18" frame I could buy from you, or know of anyone who does? Or even just have the Switchback frame? Ideally it would need to be both cheap, and close to where I live. Anyhow, it has to be a Townsend Switchback frame as I kinda like how it looks, and I would be grateful for any help with finding one, but if not I have an old 17" Decathalon frame that I would have to build into a bike before turning it into a moped.