Chapter 1: One hundred pounds.
Ok. So I have been lurking on here for a few years now and I thought it would be time to start contributing with a build thread.
I actually promised myself that I would start this thread in 2015, but what is a couple of months off when you're about to embark in a long term project?
The car was more of impulse buy than a carefully planned and anticipated purchase of a long dreamed car. In fact, I will be honest, I didn't have much interest for 924 in the past and I didn't really know what a 924
S
was. No what I was looking at the time was a track day car so I could go out with my mate and his MX5 to release some testosterones on the track at weekends.
So there I was, looking on the evilBay one evening just before dinner, when I stumble across a cheap Porsche with limited service history . I think the auction was at £500 with a few hours to go and a buy now option of £750.
I placed a bid and another and it went up to £650. Somebody else was clearly interested in the car I was been repeatedly outbid. At that point, I don't know if my wife was either annoyed by the fact I have been bragging about a track car for weeks, or that I was so indecisive on whether to put another bid (or maybe she was just hungry and wanted to to get on with the dinner),but she said: "just buy it already, it's only an extra £100 from your last bid anyway".
She was right, the extra 100 quids was hardly going to break the bank plus the car came with a few month MOT and tax (good old days).
So I clicked the buy now button and thanks to my wife wise words, and slightly empty stomach, this happened on the 30th January 2013.
Here are some of the pictures from the original listing.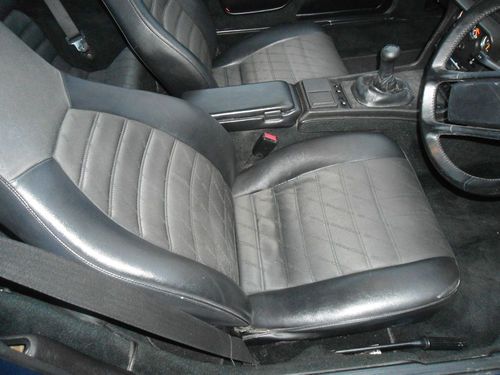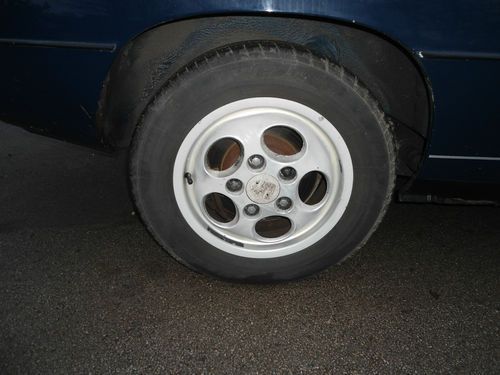 The pictures were not really showing the car at its best so I wasn't expecting a concours condition. I went to collect the car with my soon-to-be track buddy. The car was for sell at a small second hand car dealer. It apparently came from a chap who had part exchanged it for Vauxhall Zafira or something as exciting.
Looked around the car for a bit, before taking the car for a quick test drive around the block.
The car clearly needed some attention to the body and some of the electrics but the engine was running find and it felt solid.
So, after making a local second hand dealer from Nottinghamshire £750 richer, I took the car on the 83 miles journey back home. As I was driving back, the car was certainly quicker than I had been eluded to following my brief Internet introduction to the Porsche 924 and its modest VW sourced engine. My mate was following me in case of the likely event of a break down with this unknown car, and he was struggling to keep up between round abouts.
Anyway, I did got home without any issue.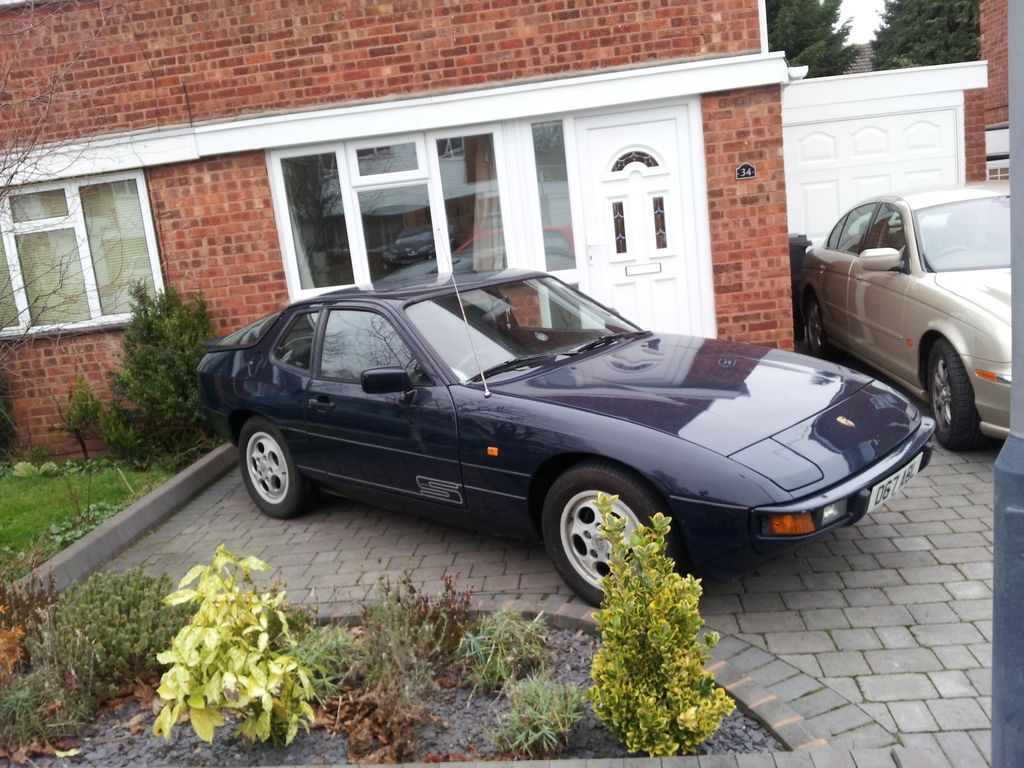 Closer inspection of the car and some internet search the next day brought 2 things to my attention:
A. I clearly didn't know what I was buying the previous day
2. The dealer clearly didn't know what he was selling because it had obviously been under priced for an S in this condition.
Somehow two ignorant people struck a deal the previous day and, in the process, I got myself a very cheap 924S. Beside a bit of rot on the front wheel arch, there was nothing fundamentally wrong with the car and the engine bay certainly looked very clean.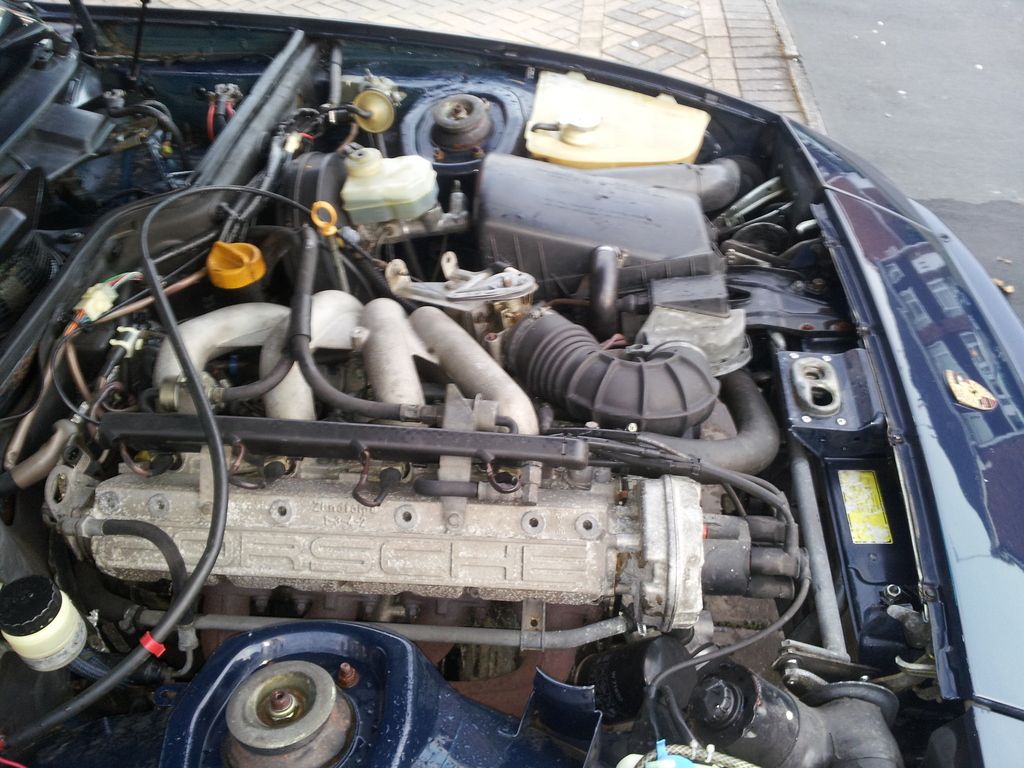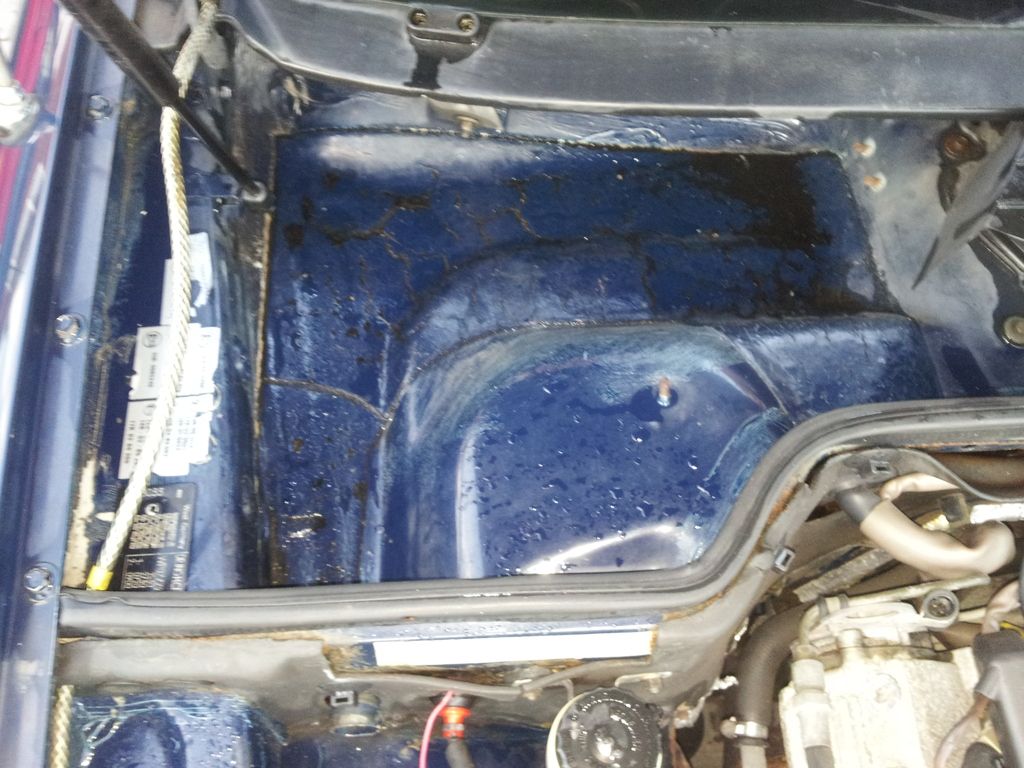 Content with my latest automotive purchase, I gave the car the mandatory honeymoon clean and polish and took some pics.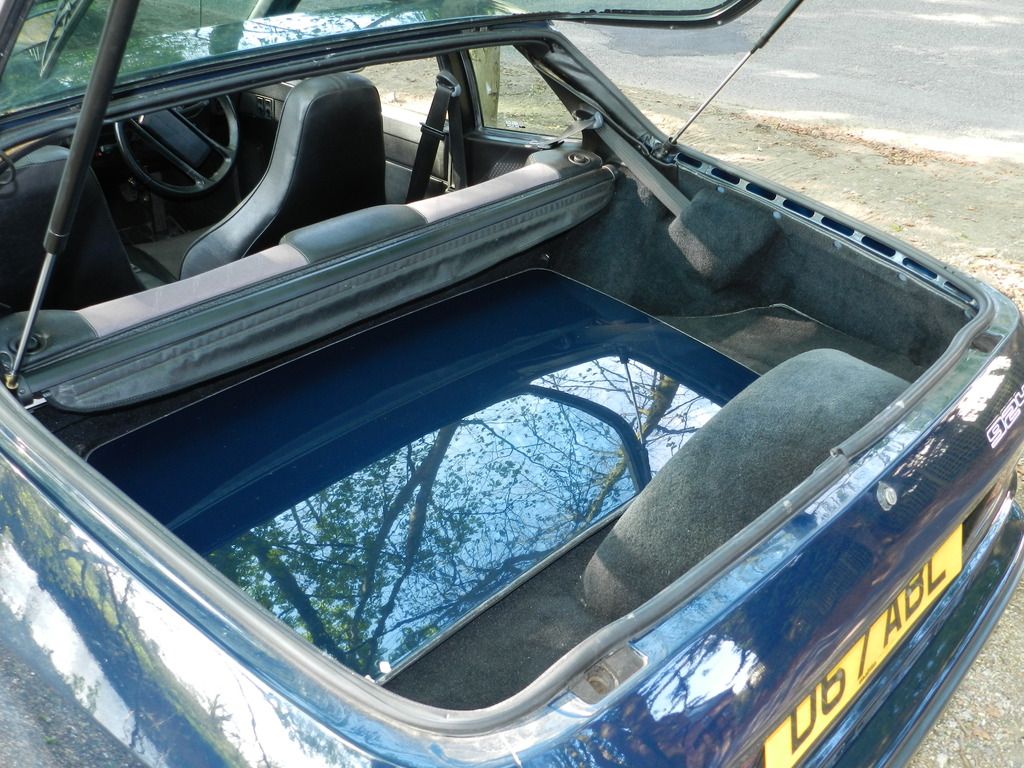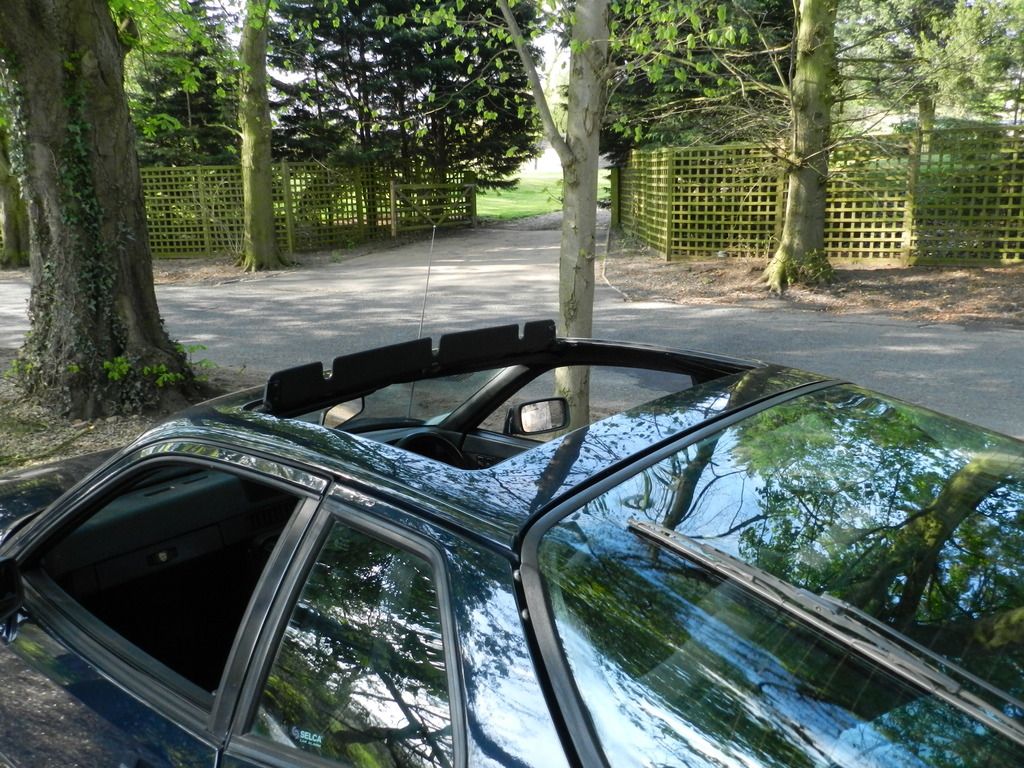 The car is not without its flaws, as you'd probably expect for that kind of money.
There are several parking dings dotted around the car
Most of the dials don't work
The electric sunroof don't work
It suffers from the traditional cracked dash-top
The teledials need attentions
On a positive note:
The seats are in an amazing condition, including the driver seat



it has the original number plates with matching period dealer sticker.

I was starting to fall in love with the little two four.