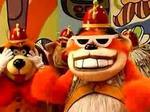 I thought is it wrong to laugh...........
So I walked away before I did
haha i don't mind mate i laugh about it too now! Hopefully i'll get it back next year. i wouldve brought it up with the side stoved in and the glass out, but its bent the front and rear suspension so i didnt get time to swap it out. now i'll do a full resto on it.