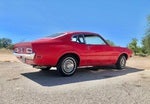 The gearbox is sweeeeeeeet!!!!
What industry do you work in?
Mega result dude!
Also, what's happening on the 9th April? Be cool to see this truck in person.
Thank you Sir!
I run a logistics software start up, 5 years in and we are still a start up! Have a number of very high profile clients and are finally at the point where I am only working 90hours per week rather than the 120 of the previous few years. Even get some time off at the weekends now... wonders will never cease!
The April thing is a bit hush hush but will let you know if it actually comes off.
Aim is once I have Woody back on the road I will be racking up as many miles as possible to shake down ahead of phase 2 so would be good to meet in person at some point.
P.