After a few weeks absence from the shed I decided that enough was enough and I was going to get the exhaust system finished. It might not be right but it is done.
So...lets recap shall we.
When we left it the discussion was cannon or duel pipes.
As much as I would have liked to go duel to single it just wasn't happening and I was getting more and more frustrated with the amount of time it was taking to go from the mufflers and out over the axle.
Unlike me there are not a whole lot of picture but for you viewing pleasure may I present exhibit a)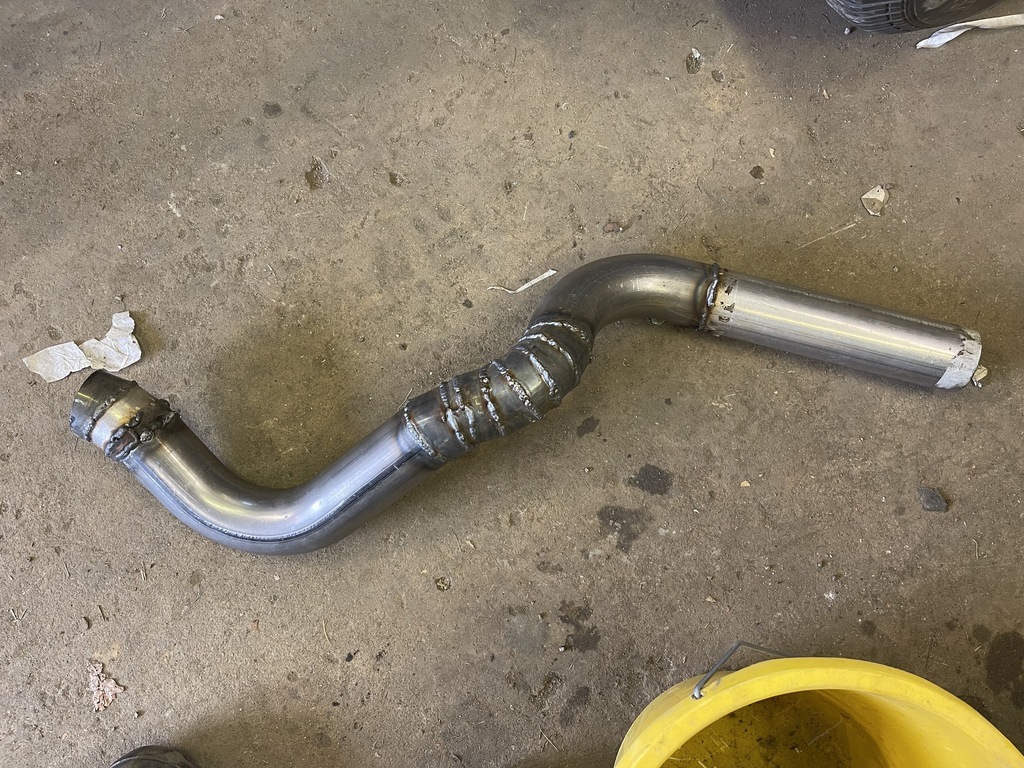 Yup. It really is as bad as it looks - crudely pie cut exhaust with terrible fit up and some pretty substandard welding. BUT! It fits through the through the tiny gap between panhard bar, fuel tank and crossmember.
If you want YouTube welds you have come to the wrong place....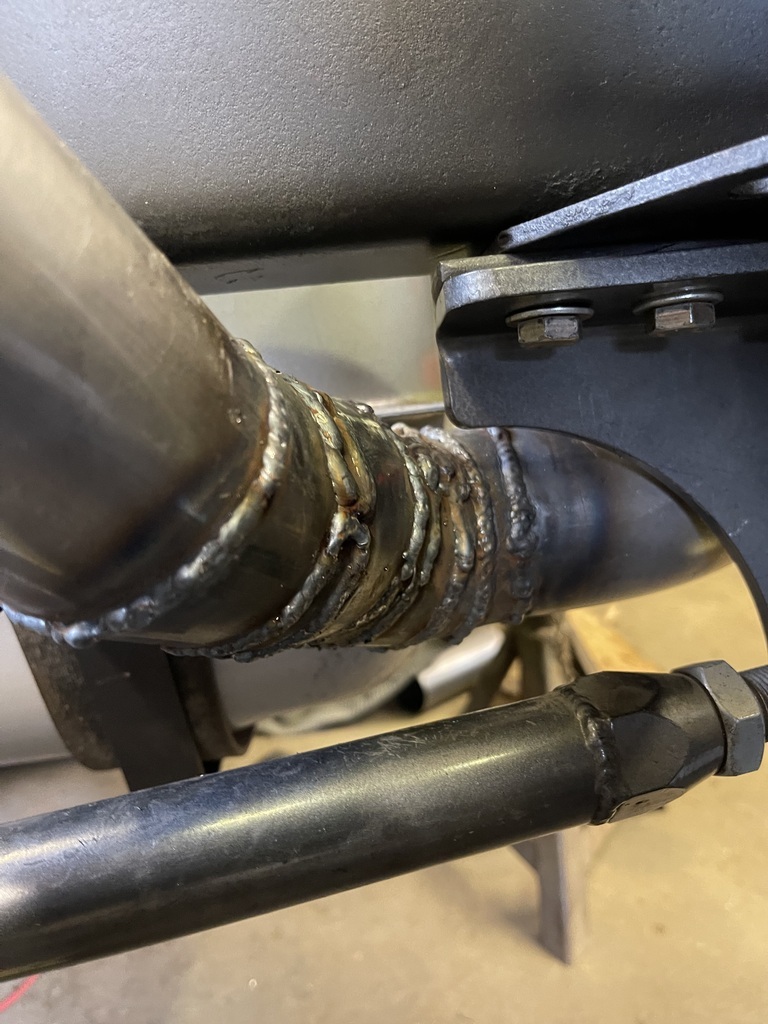 Its a bit tight (narf, narf) but it all fits.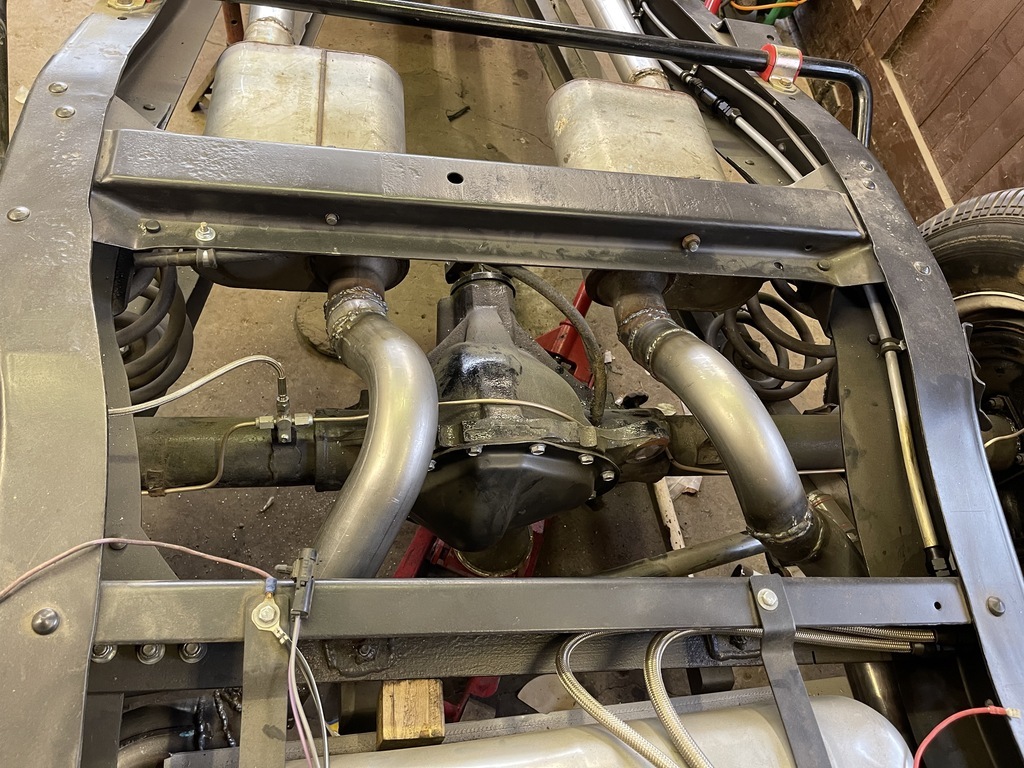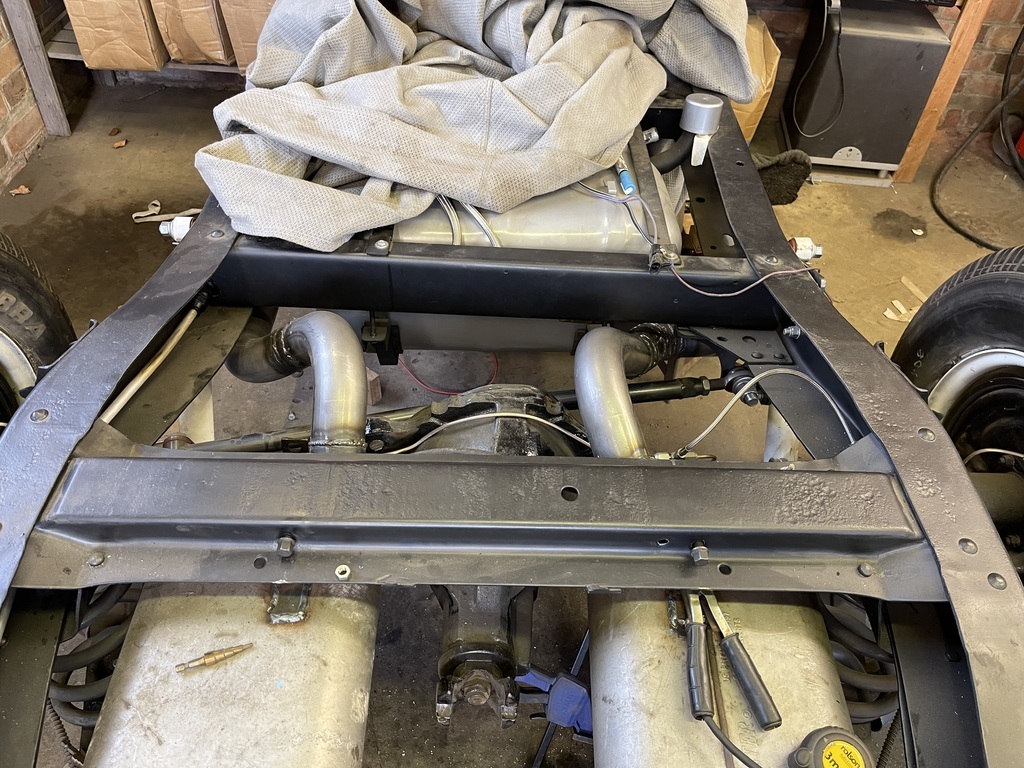 I have already seen that there are two problems.
1) there is little to no give in the system so looks like a couple of flex joints will be needed.
2) I made a mistake on the drivers side routing as I think the axle will hit the pipe on full compression.
However. Those are tomorrow Pauls problems so, apart from the tips, the exhaust is done.
Next job is to make up a rear mount for the battery and route the cables etc.
Not an exciting update but an update none the less.
Until the next time. Onwards!!!!
P.