Small update, over the winter I have noticed a wet patch under the fiesta and although I have not topped the coolant up and it is still visible in the header tank I obviously had a leak. I had replaced the radiator when I painted the car but that is 8/9 years ago now but I am still not impressed as it has done very little milage over that period. Anyway on looking for the leak it was obvious that the seal between the core and the plastic end tank on the rad was weeping. No problem I thought go on ebay they are about £50. Think again, nearly £200 for one if you can find one and then be back in the same situation at some point. So I opted for an alloy one at £235.
I rubbed the duster over it and did a couple of laps of the estate to satisfy myself that it was OK levels wise and bled correctly and all appears to be fine. A couple of trades men working on houses on the estate nearly fell off the ladders trying to get a look which made me smile.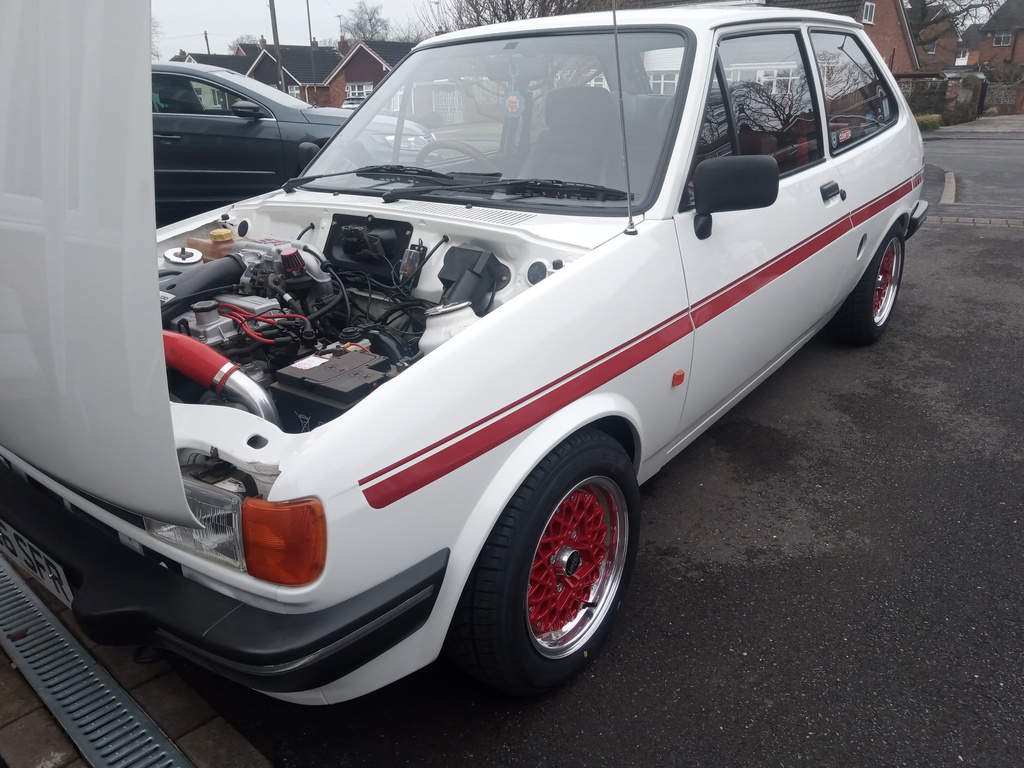 I have a few months MOT remaining yet and waiting on discs and pads to turn up which will go on along with a fluid change. It is usable though and Curborough has a members day on Saturday so it would be rude not to go and have a go.
I am doing well actually as I got my bike ready for summer a few weeks back so I have 2 Sunday options now.