Due to technical difficulties (with the high-tech idiotproof camera this time, no problems with the lo-tech Retro technology this year

) we only have a handful of random pics.
Enjoy - I know I did !

I'm not normally a VAG fan but this works for me

60s/70s Fords always work - these more than most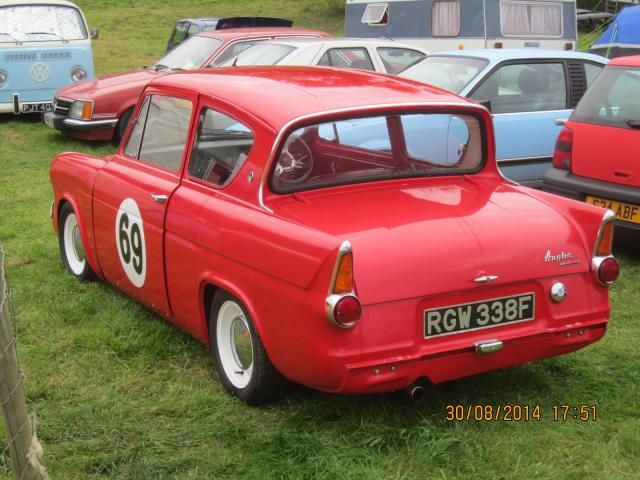 ... or any '60s Retros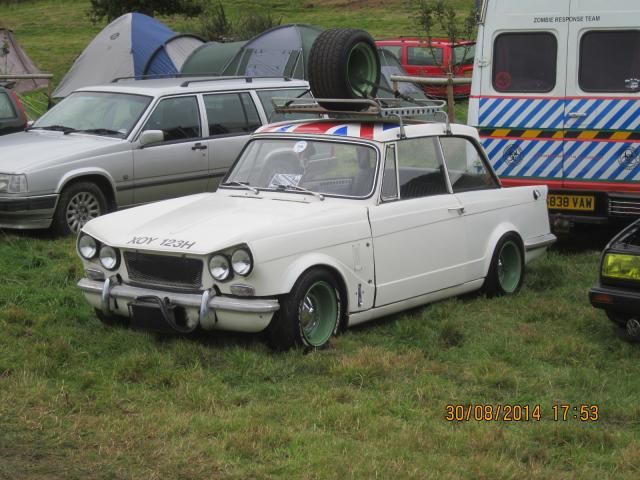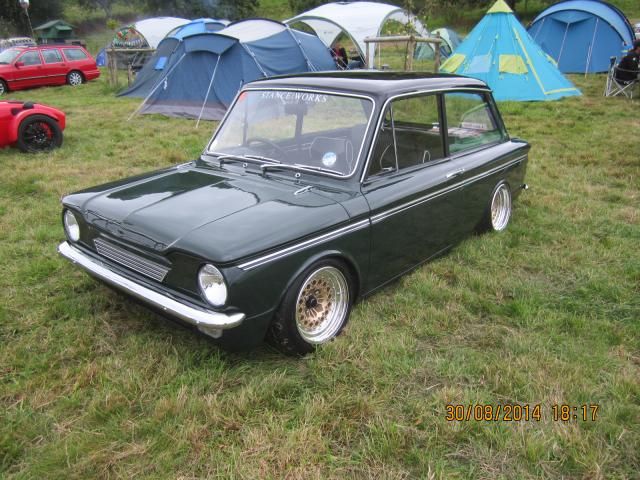 And don't forget '60s motors with more modern front ends

Overview of the campsite on Saturday, folk will gather for anything remotely interesting

In this case, Team-KFW doing routine maintenance - some folk even brought their chairs and stopped for the full show*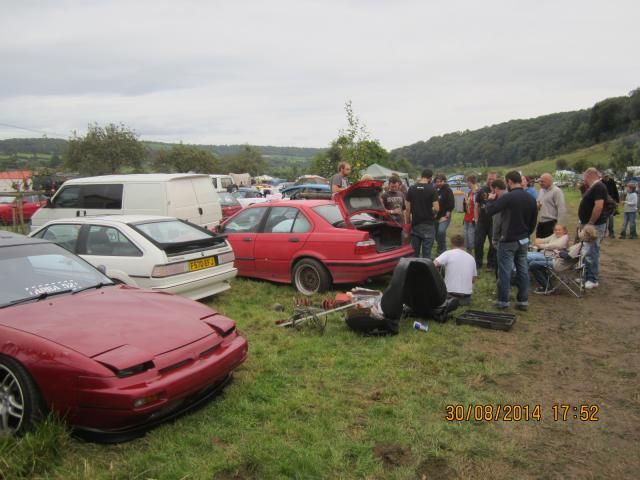 Other random pics
* The Team-KFW service included :
jacking up both ends of the E36 at the same time in a muddy field using wobbly trolly-jacks

remove 4 scruffy alloys
try to fit 4 just-as-scruffy but different alloys,
take the new wheels walkabout on the campsite as the center-bore was too small to fit the BMW - looking for anyone with a portable machine shop (and finding one!)
try again and fit 4 just-as-scruffy but different alloys,
celebrate

remove 2 of them after it was pointed out that it was a staggered set - and 2 tyres were on the wrong rims

lay the "problem" rims on the ground and drop the car on them to break the beads
teamwork at it's best to remove the tyres use a couple of oversize breaker bars and fit them on the right rims

inflate onto rims using top-secret technique - then put out the flames (not joking!

)
scrape/chisel/burn off the grass that was stuck in the bead between tyre & rim

carefully balance the refitted tyres ("Yep - the wheel looks about centered in the tyre!

)
fit the new & improved rims (again)

Finish off by fitting lowering springs at the back and springs & struts at the front

Check 4-way wheel alignment ("yeah - it looks fine, what's the worst that will happen"

Then circulate the campsite with a PA announcing the delayed tat auction will be starting ASAP

Top marks to all concerned !