Quick lunchtime sketch.
Take one Rover P4, replace the 2.6 IOE engine with a later Weslake-head 3-litre unit from the P5 (it's British, it's GOT to be a straight-six...) with a barely silenced side exit exhaust...a healthy dose of lowering over Chevy 15" steels and Dunlop redband CR race tyres...strip the interior and add cage....strip bumpers....one colour stock paint with door roundels and Mk1 Mini numberplate lamps to illuminate them for that endurance racer look. Add a couple of foglamps mounted low down on the front and maybe a couple of period stickers and job's a good un.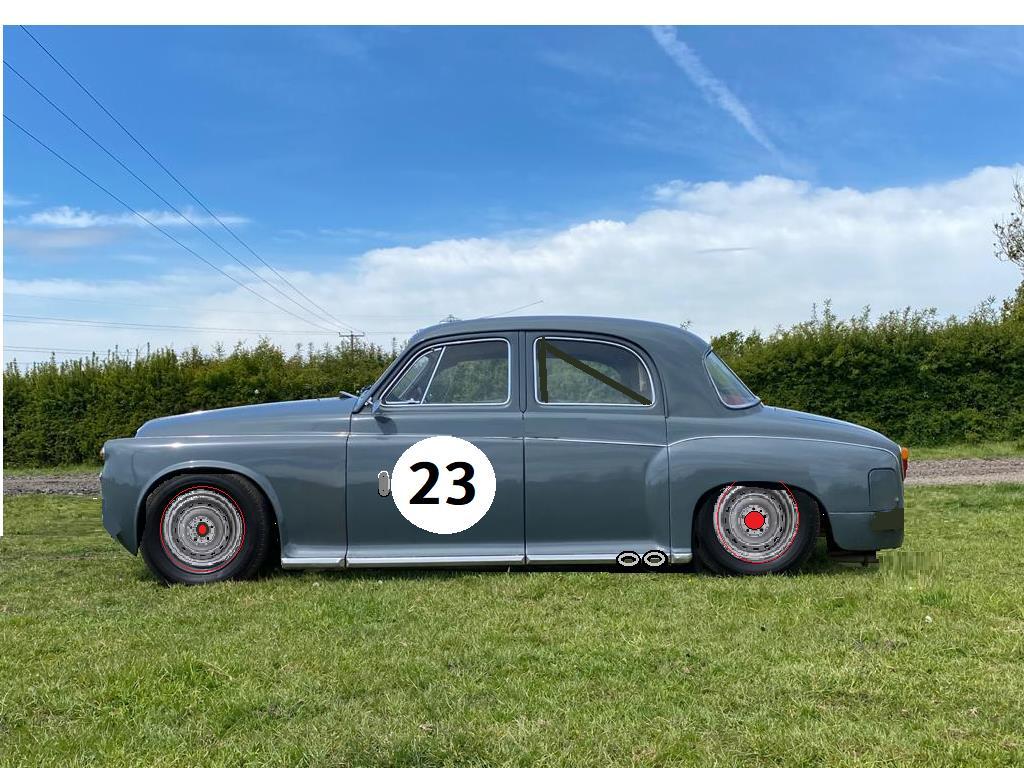 It'd probably still handle like a cross-channel ferry, but it would look and sound the part.