As I've owned this truck for a few years, I figured it was probably about time I got round to starting a build thread for it...
It all started as I was browsing ebay (how many have said that!?), just seeing what was localish with a big V8 and this appeared. Now, I've always wanted a K5 Blazer since I was a kid, and this turned up literally 5 miles down the road at a price I couldn't resist. I went down to see it one lunchtime with 2002Gimp and it looked good. The bloke started it up, and told me to take it up and down the road, the very second I touched the throttle we both knew I'd be buying it. A deposit was left, he MOT'd it for me and a week or two later, I drove it home!
Now, the seller said it was a 5.7, but it turned out to be a 6.6 (400 cubic inches). Bonus, more cubes means more torque! He also knocked me a bit of money off as he was sure it was empty as the fuel gauge was faulty. He was half right, the fuel gauge was faulty, but it was almost full of fuel, that was worth around £100 alone!
This was as I picked it up: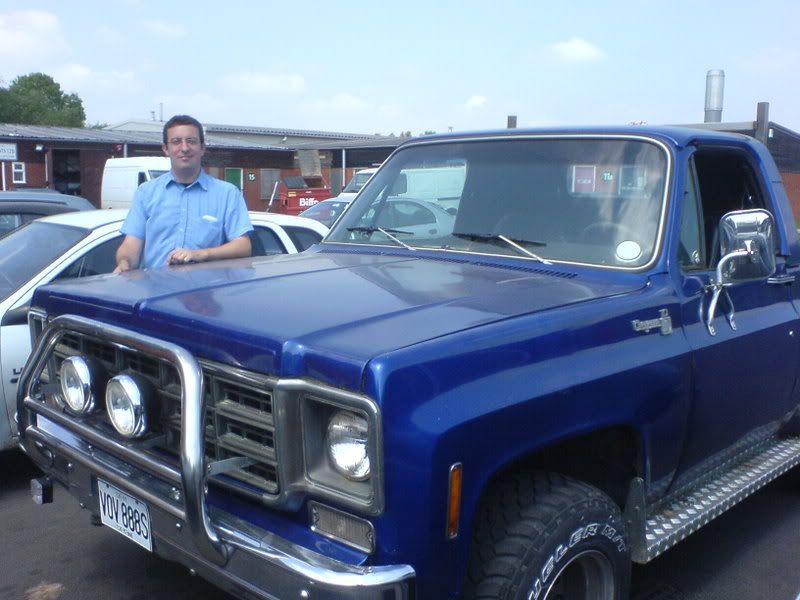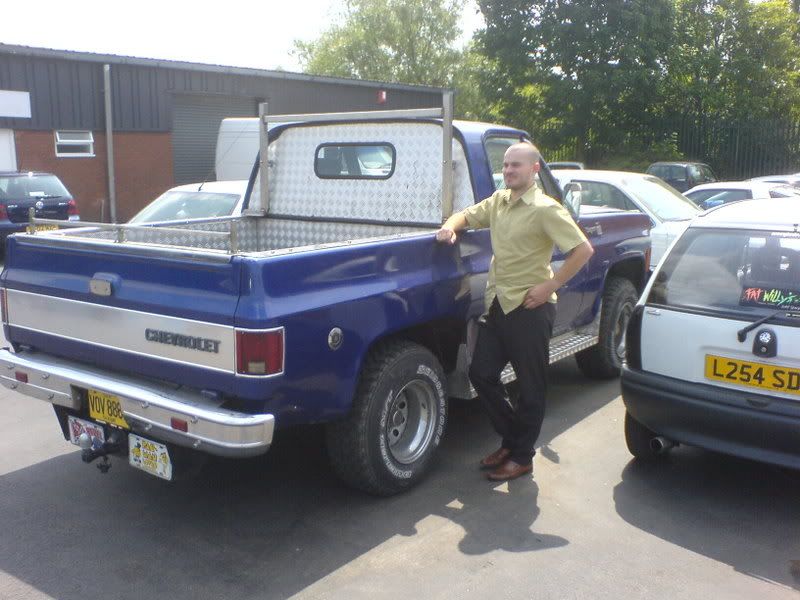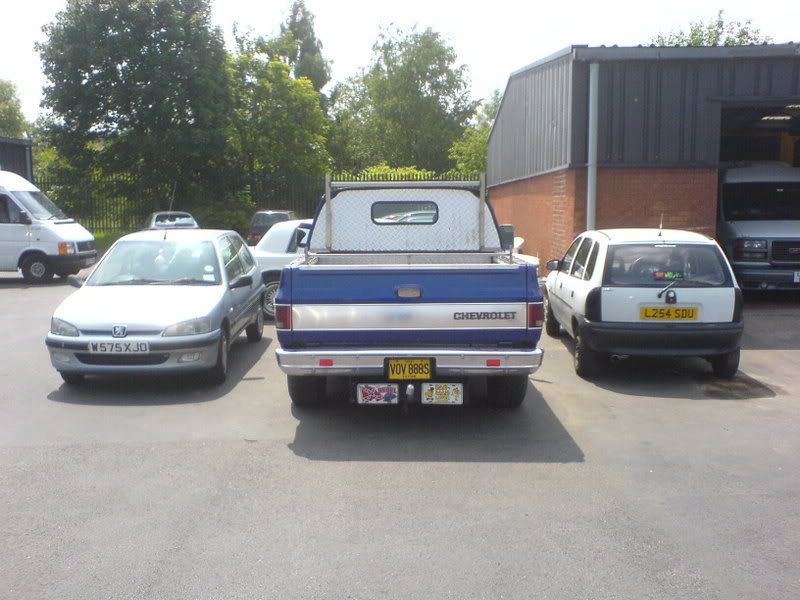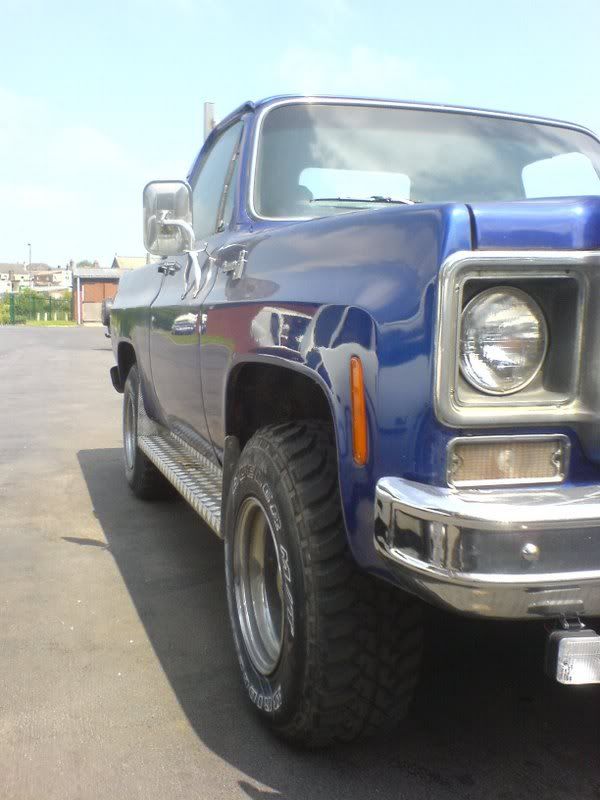 First thing I did was to remove the sidesteps, and take the roof off. Well, it was a sunny day, so it would have been rude not to!
Orsumz.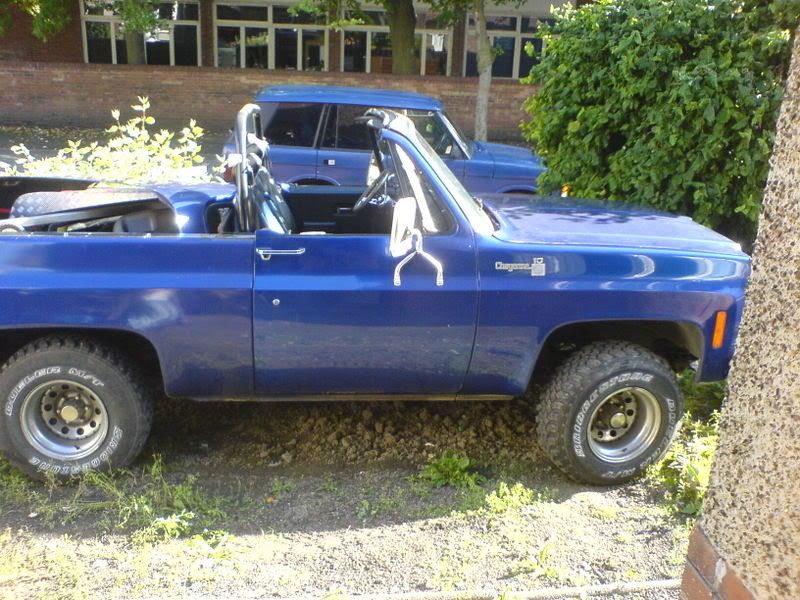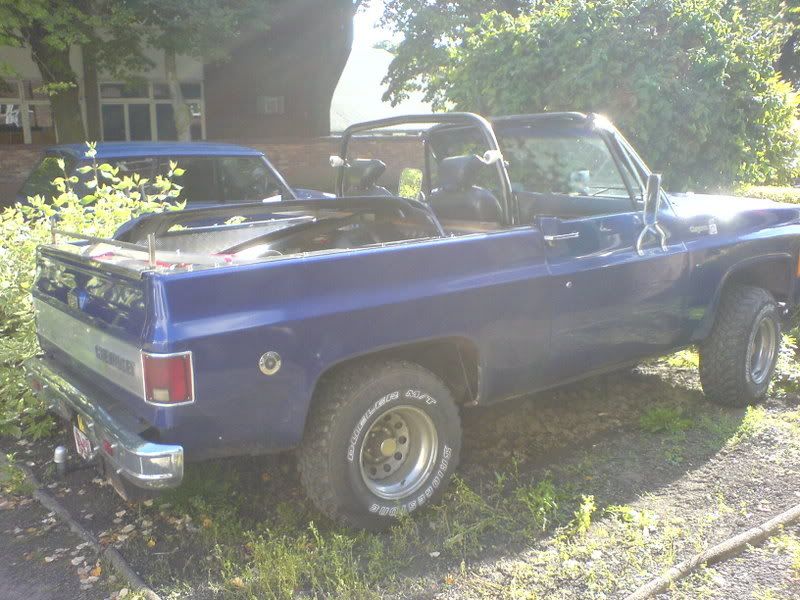 I then drove it around for a while, then I have the bright idea of taking it off-roading. In this case at Sibbertoft, Leicestershire.
As you can see, it didn't quite fit down the 'landrover' sized tracks that had been carved out, causing this slightly irksome state of affairs. Thankfully the only damage was a bit of a dent on the wing, the stainless a-bar took the brunt of the impact!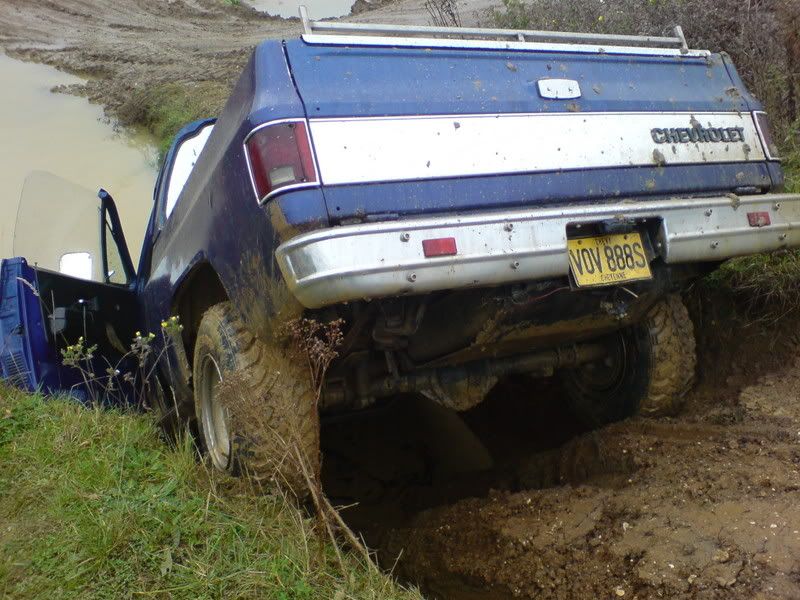 Undeterred, I carried on playing and had a great day, I just chose my tracks a little more carefully....!