Thanks chaps! George, you could be right about the ikebana stuff. As an aside, having looked at a few photos of ikebana, I actually quite like it... Anyhow...
A chap on another web site was persuading me to get a proper bottle of gas for the welder. It's something I'd already been thinking about but hadn't actually done anything about.
Finally, galvanised into action, I raided my piggy bank and trundled off to the local Hobbyweld dealer with my pocket money. I returned sometime later with a largish bottle and a largish problem.
When not in use the bottle gets chained to the wall of the garage. No problem there but the pipe to the welder is not long enough to leave the bottle safely chained to the wall. And what if I want to work outside? The bottle needs to come with me.
I need a welding trolley so the bottle can be strapped to the back of it. I'm know I'm a man of great ingenuity, massive skill and very good looking (and so modest too…) I'm sure I can come up with something.
Well here we are!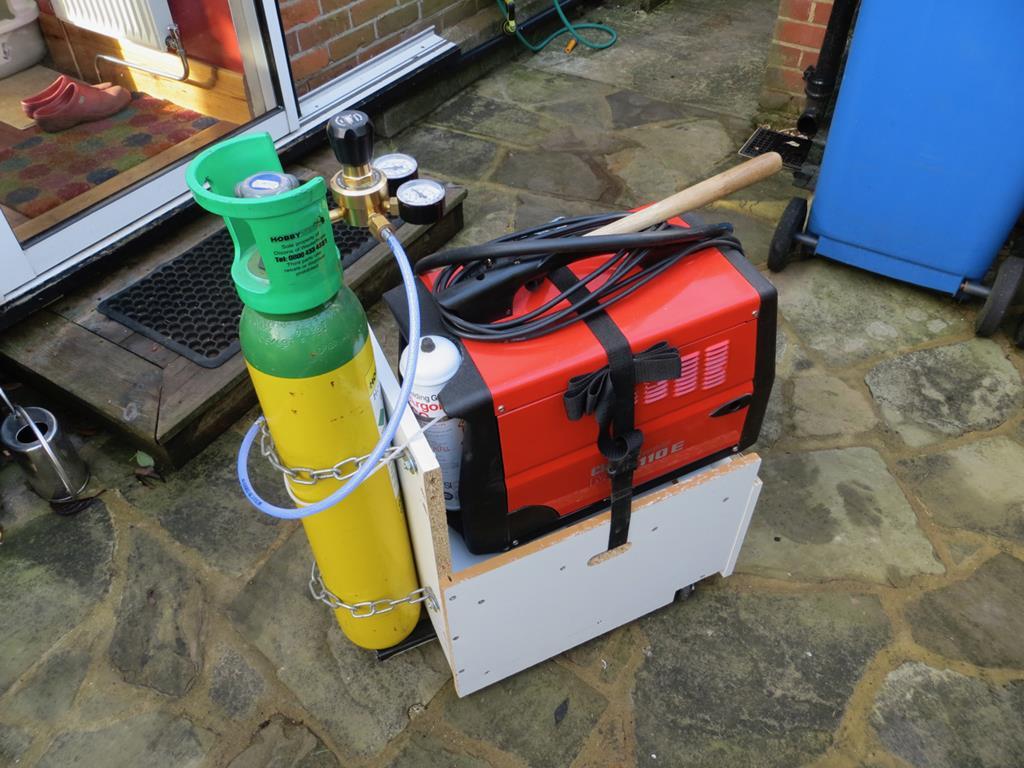 In the front is a little cupboard where I can keep my hat and gloves.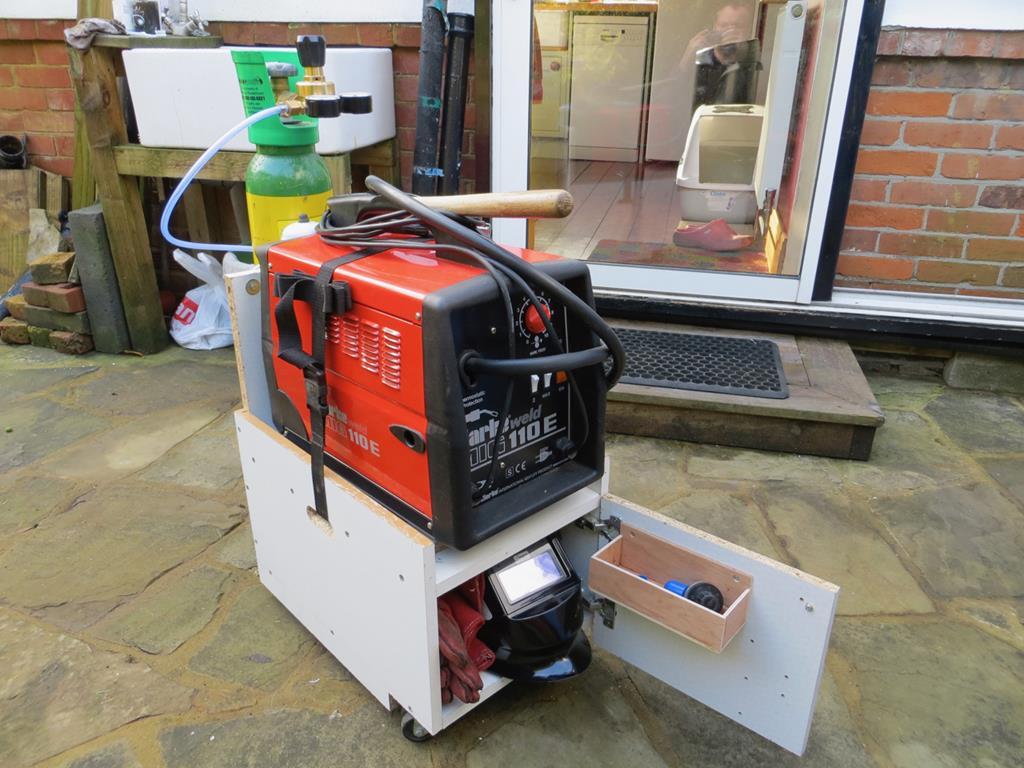 Now I know what you're thinking.
1, Why'd you make it of wood?
2, Why'd you make it so short?
Well, I made it of wood because I had some. An old kitchen cabinet gave its life for this. And because I wanted an enclosed cupboard to keep the dust off my stuff.
And I made it so short because it has to live under a work bench when it's not being used.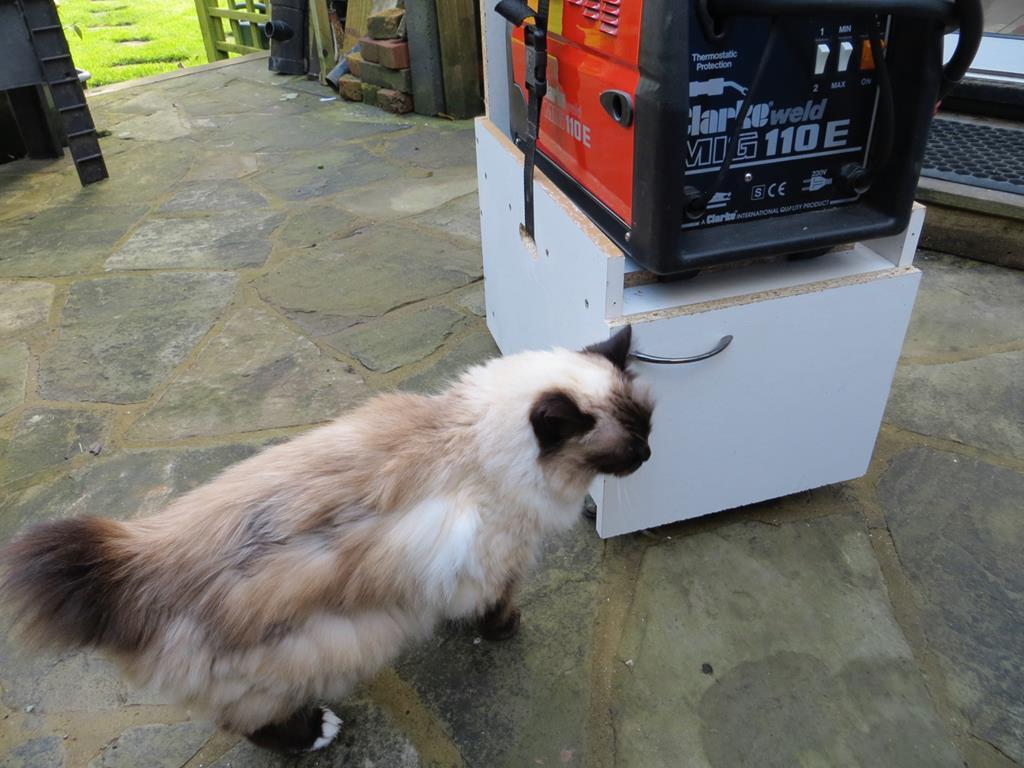 And Portia saw everything that James had made, and behold, it was very shonky but it'll do.
One thing I've found already - I wasn't running enough gas through the torch. Funny what you learn when you have a gauge that tells you what's actually going on.
My next challenge is to work out how to weld with this old girl. It's a family heirloom.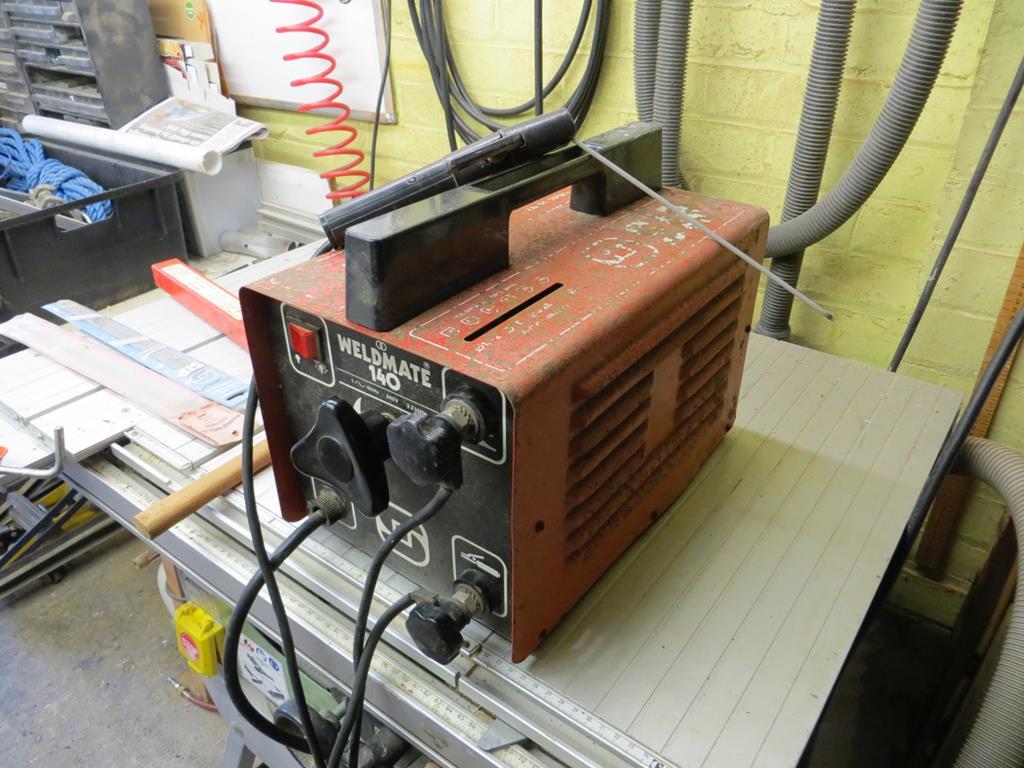 Nothing to do with the car - everything to do with keeping my house roof on top of the house rather than in my neighbours garden.
James