Progress on the car has been, er, well, there hasn't been any. The weather has been good this year and the house needs painting so I thought I'd do the worst side. Actually I've had the cast iron guttering off for blasting, burned the old paint off the soil stack, burned the old paint off the woodwork… You get the idea. You've seen what a balmpot I am with the car, you can imagine what happens when I get a big painted house to play with.
But I did get some stuff done before I lit the blow lamp.
These look a bit scummy.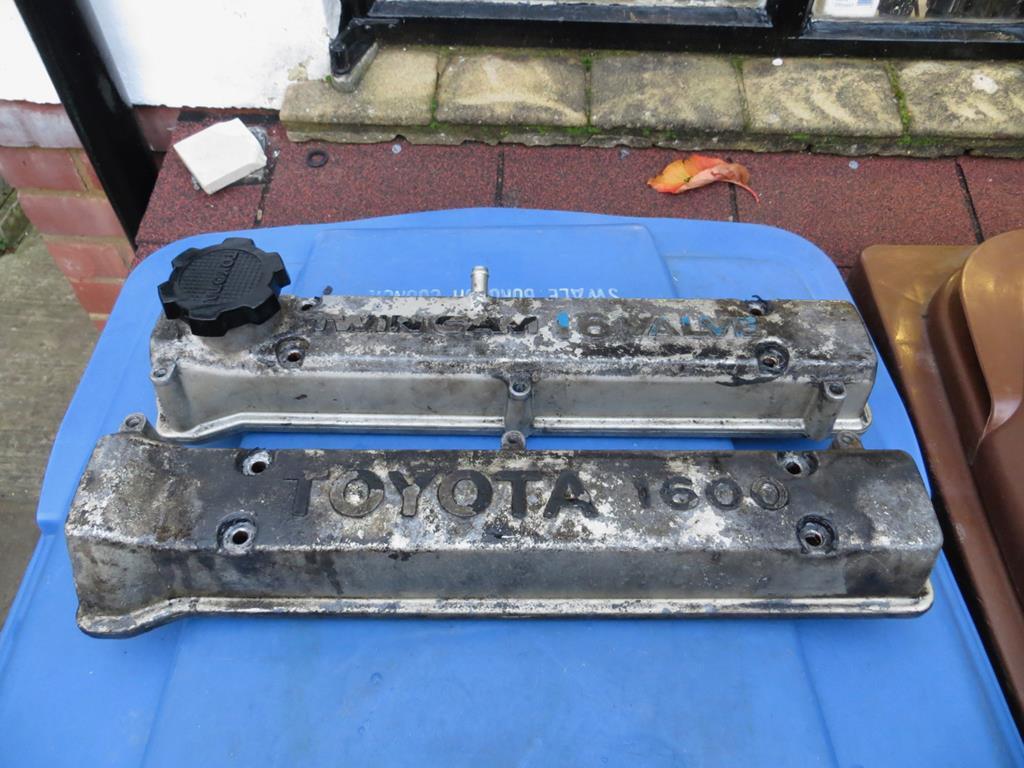 So how to clean them up?
I'd been wondering about reinventing a parts washer. I wound up with this.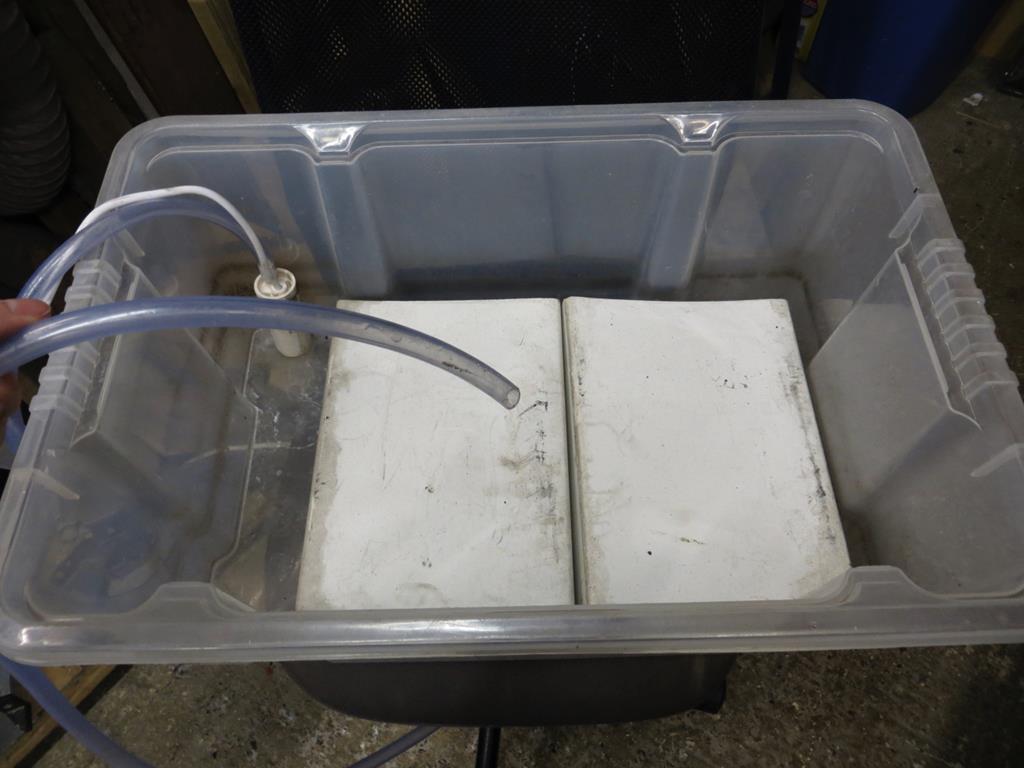 The white bean can in the corner is a little pump. The idea is that you drop a stain digesting washing tablet in some hot water and pump the water over the dirty part. And behold, magic happens… Well it turns out that I'm not Paul Daniels and magic stubbornly failed to happen.
But then I had an idea. "You'll like this, not a lot, but you'll like it". (I started out quoting Churchill and Shakespeare and now I'm quoting Paul Daniels. I unreservedly apologise. This thread has gone right down the drain.) Still, you will like this.
Connect the pressure washer to the hot water tap.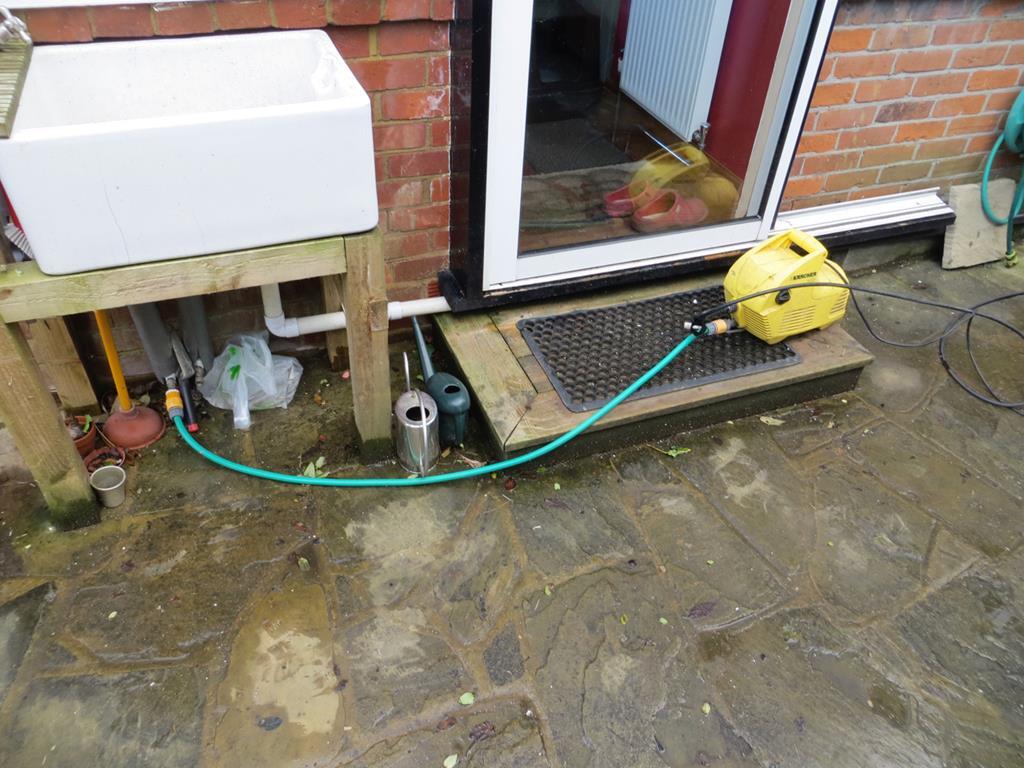 A word of caution here, most pressure washers are only rated for 40 degrees C and your hot water will be 50 to 60 degrees C. Don't come crying to me when your seals melt.
Lift a drain cover, chuck a basket in the hole…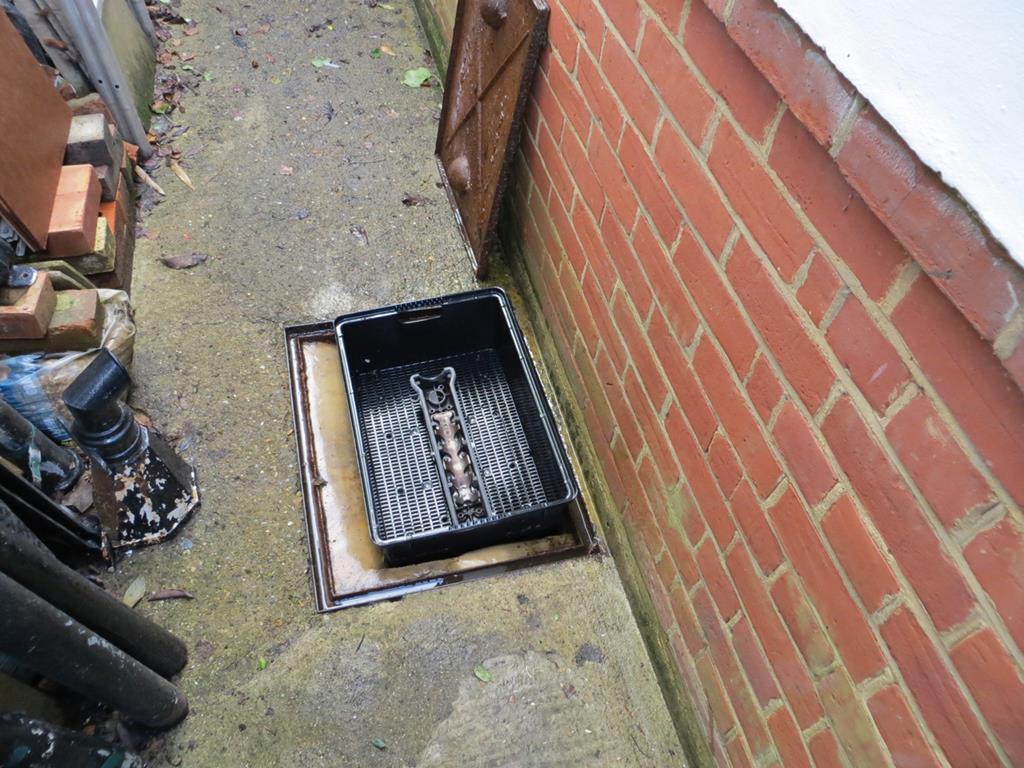 And let rip!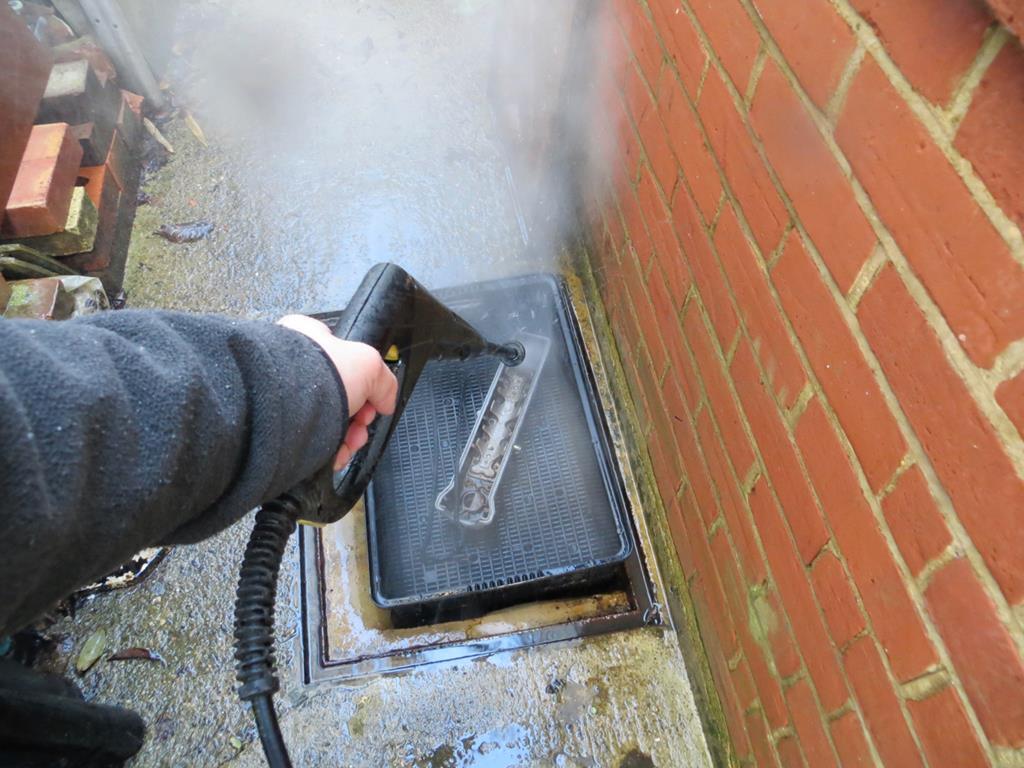 Goes in looking like a part off a tractor, comes out looking like you could eat your dinner off it.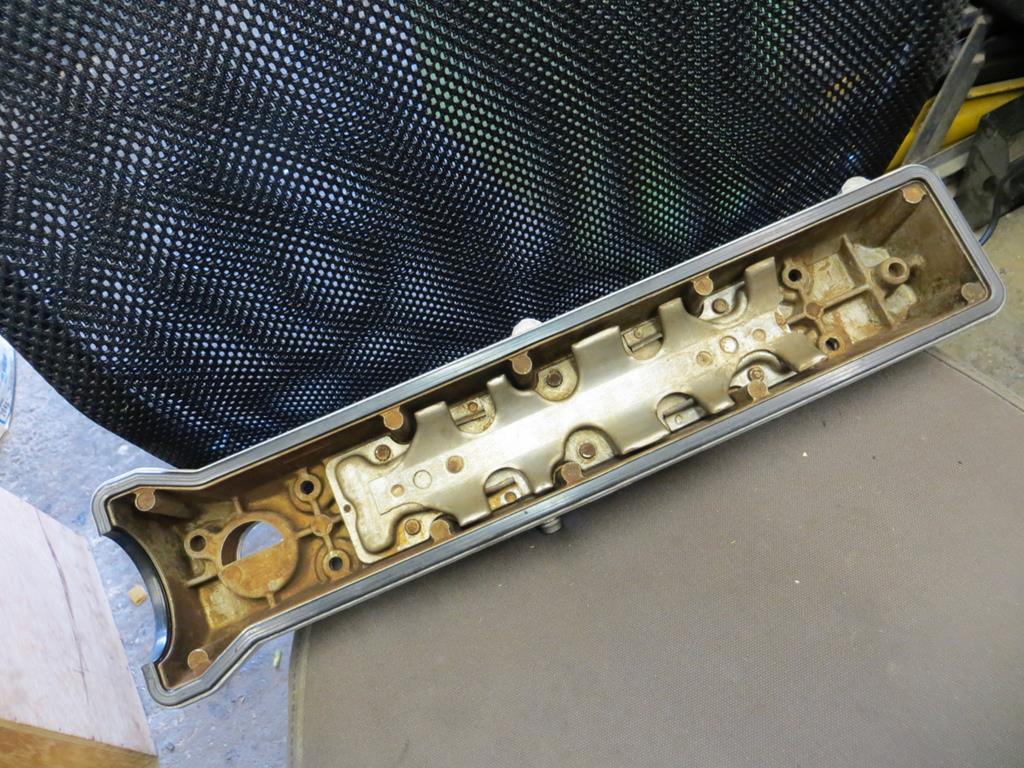 Now that's magic! (Daniels again damnit!)
Ok so you wouldn't eat your dinner off it, I lied, but you'd probably get away with a bag of crisps.
So next it's into the blaster. Notice I've screwed it to a piece of wood and carefully blocked the holes. The last thing I want is glass bead in the baffles that let oil vapour out. Probably wouldn't be good for a gentleman's big ends to get glass bead in the lubrication.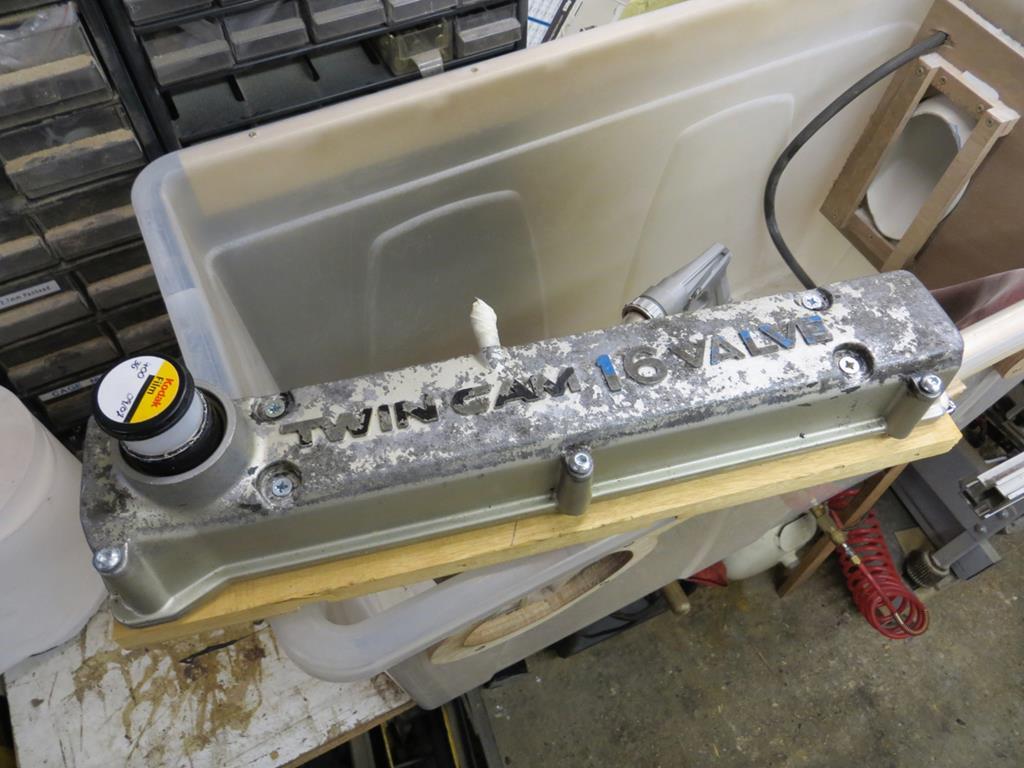 Oh and the little bolts are to stop glass bead clogging the threads.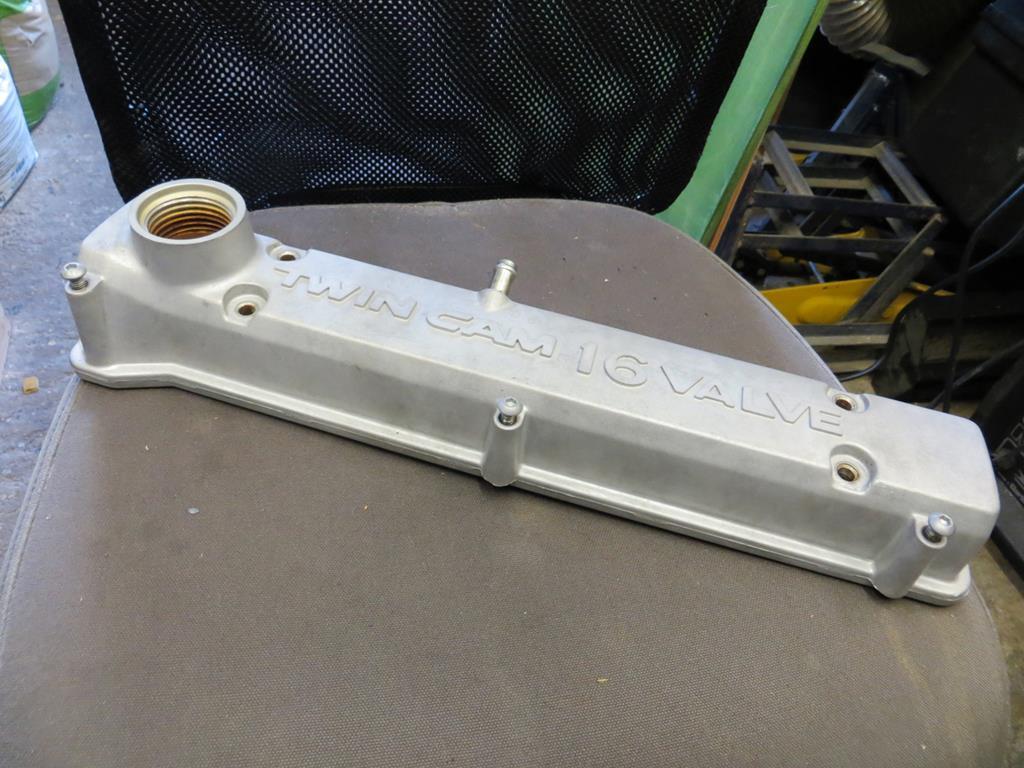 Nice!
Then primer.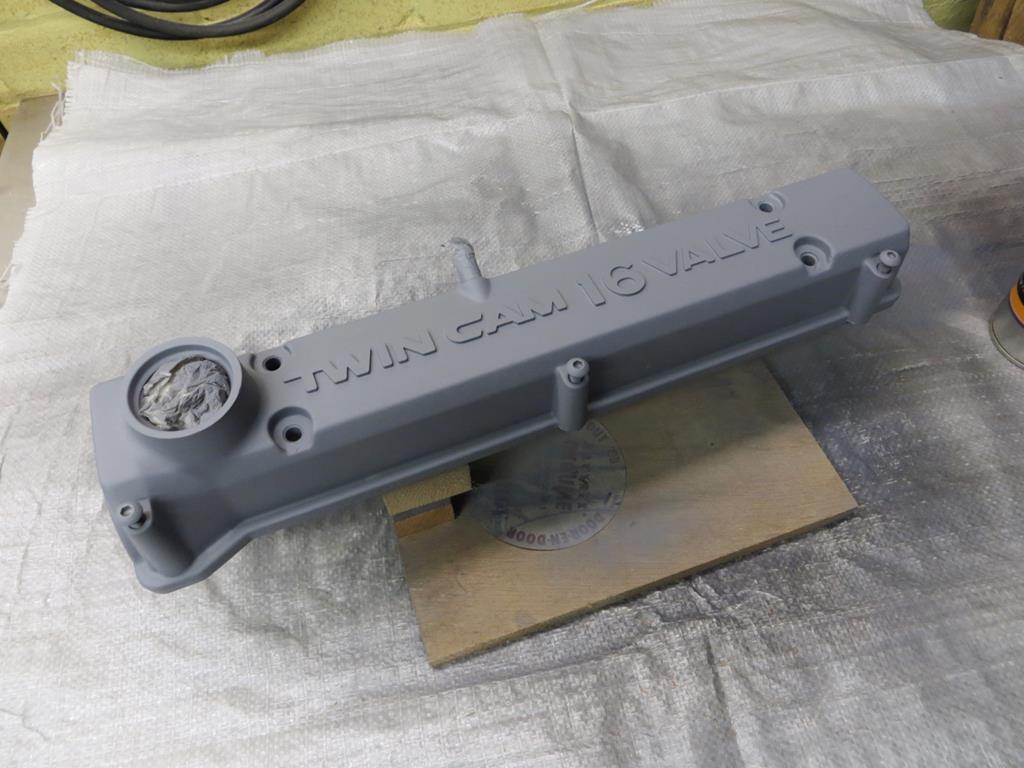 Paint and clear coat.
Lastly paint in the lettering and leave to have a paint reaction with the clear. @&%!*.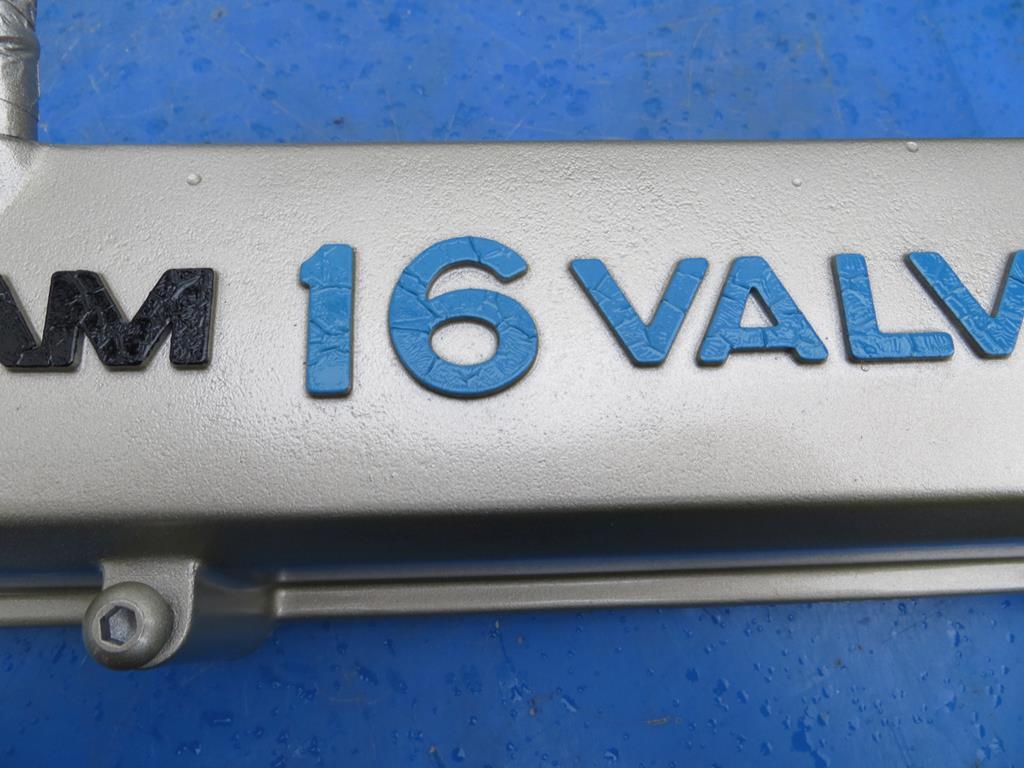 So I sanded the lettering back and tried again.
Old and new.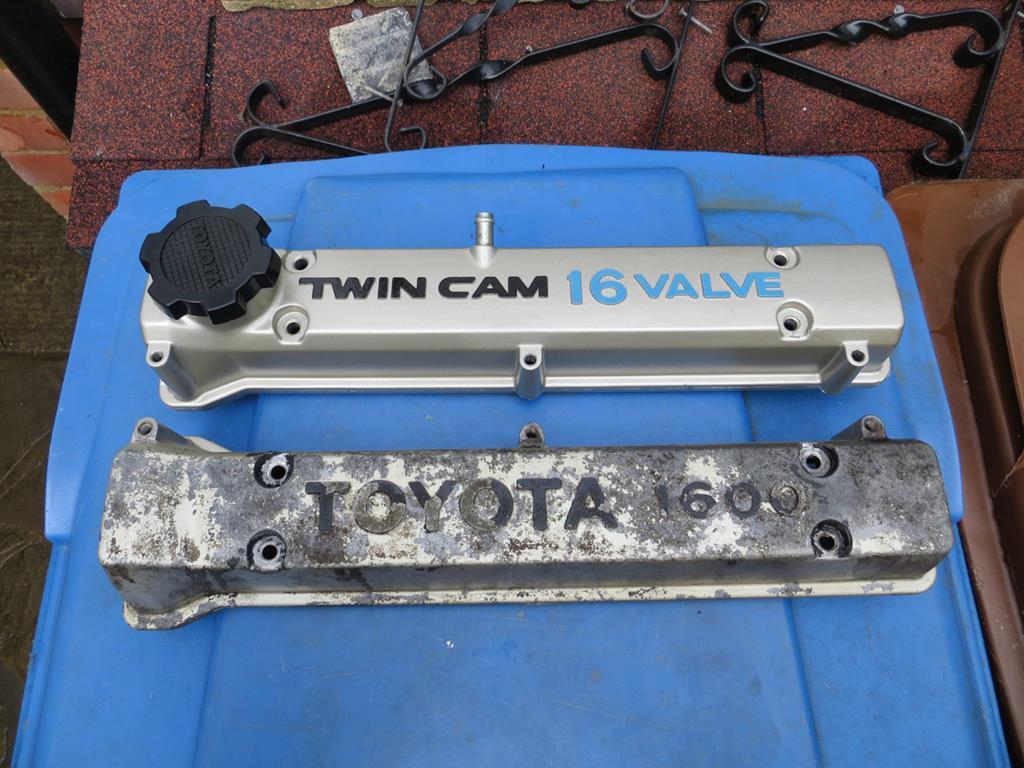 Will it last in the heat of the engine bay? No idea. I'll let you know if I ever get it back together.
James
PS I did the other side too!