Hi all, I'm seriously torn between keeping my mk3 or selling and getting a Cortina or a Viva hc or similar. I love this car and it took me 5 yrs to get my hands on it but it was already done when I bought it, ive got a real itch for something 70's that I can mod and put my own stamp on. Its a 2.9i with factory 5 spd, with a genuine 45k on the clock, its never been welded and wont need any for a long time, infact this year is the first year it has ever been on a salted road!
Pics,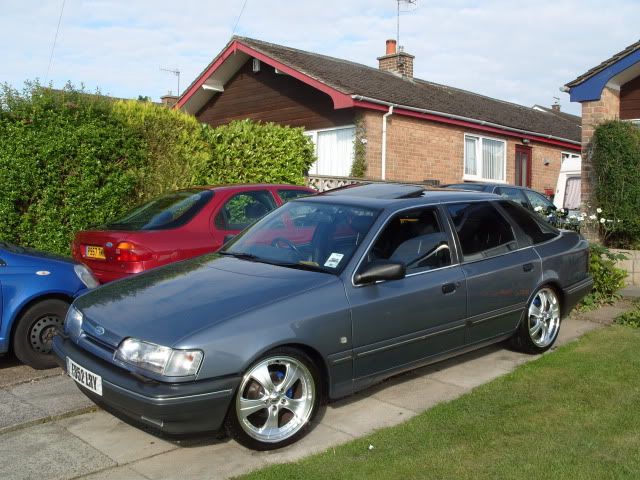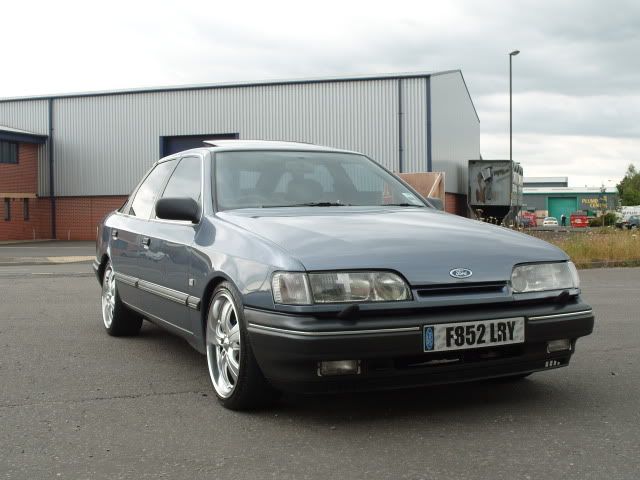 12mths mot, 4 new tyres fitted, new battery, recent service, the only faults are a dent in the drivers door which I was quoted £250 to get done and a slightly weeping rad but it comes with a gen ford new one. The front alloys are slightly scuffed but easily sortable.
The interior is in mint cond with working electrics and everything else works inside too. Trip computer, cruise control etc etc. The glass is tinted all round, lighter on the front and darker on the rear which looks good, it was a pro job too.
There is no rot or rust anywhere, no filler too which is unusual for one of these!
18" alloys, spax springs, modded exhaust which sounds very nice but not too noisy, induction kit, engine and box painted, polished, chromed etc
Id want to sell for around the £2000 mark, what do you think, cloud cuckoo land or on the money?
Whats it worth ;D.................................