&nbsp
Right. Starting with the RH side indicator as I had already removed it as I had access to it, the clear lense is cracked etc but for the time being it will be ok unless another better one turns up then I'll keep that one for a spare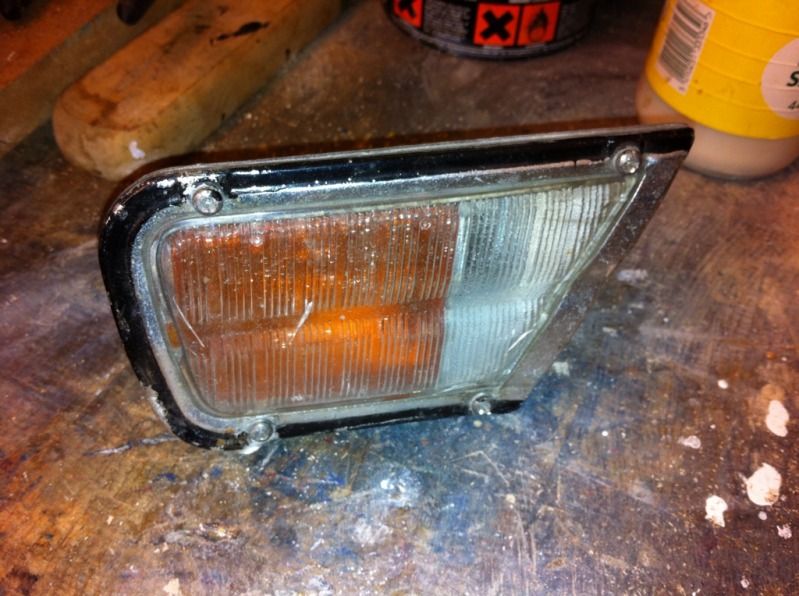 it was covered in dirt/underseal which was a curse word to remove!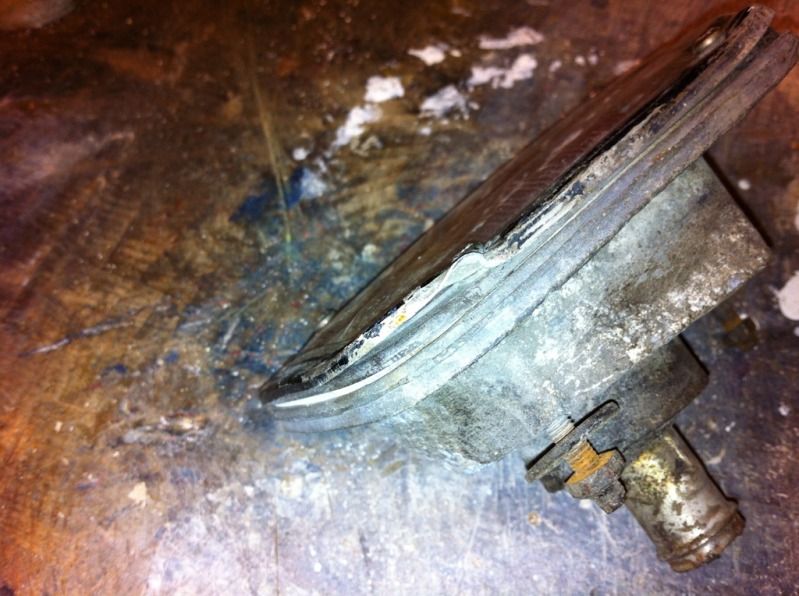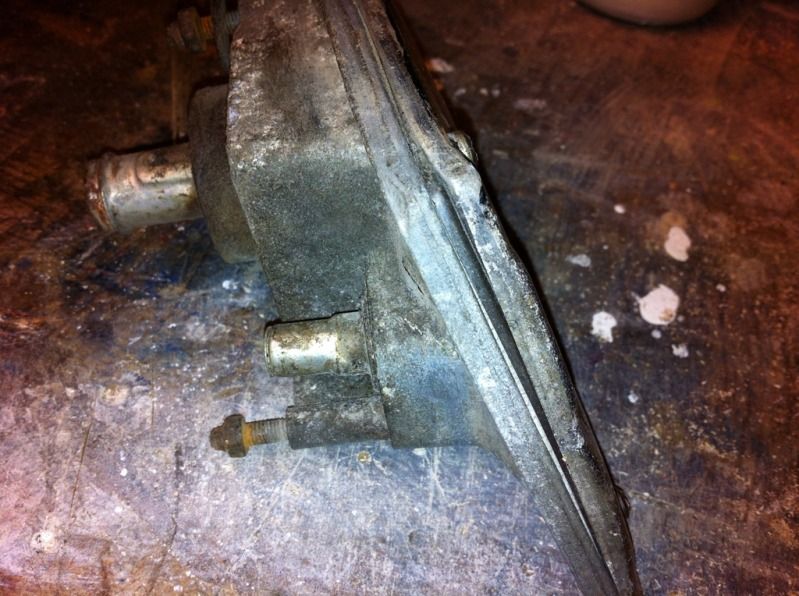 the trim has been knocked about but I think I have a spare one somewhere but I will have a go at straightening this one out - at the end of the day it couldn't be much worse!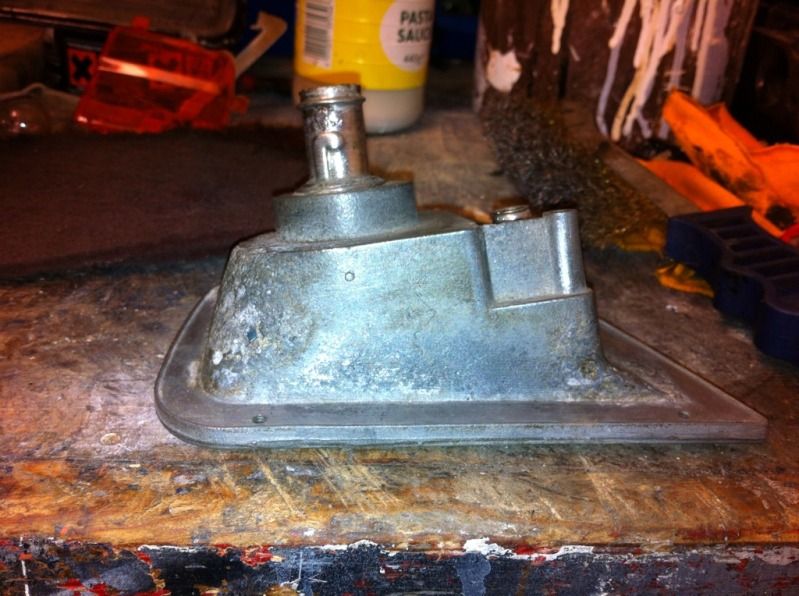 Cleaned up a bit and its starting to look ok till you see the corner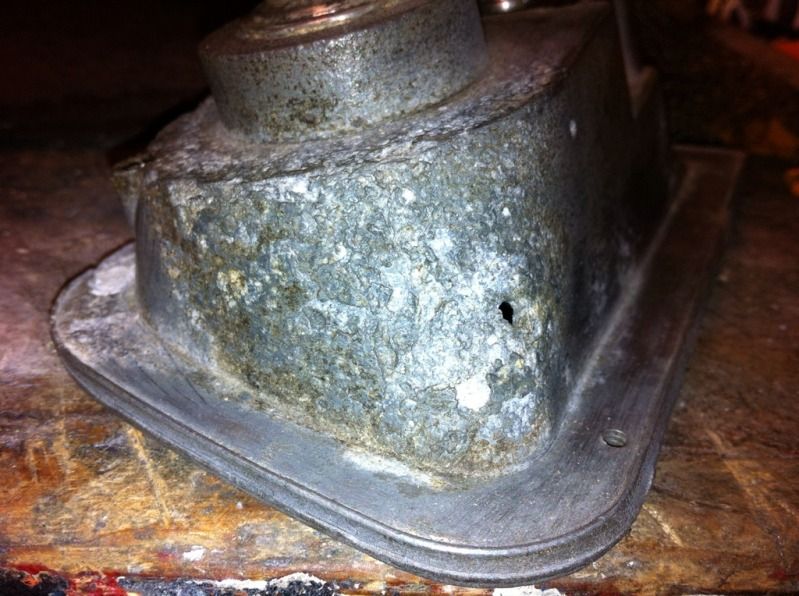 curse word! this is wasn't meant to happen! but I think I can sort it out using some metal filler
it is cleaner though!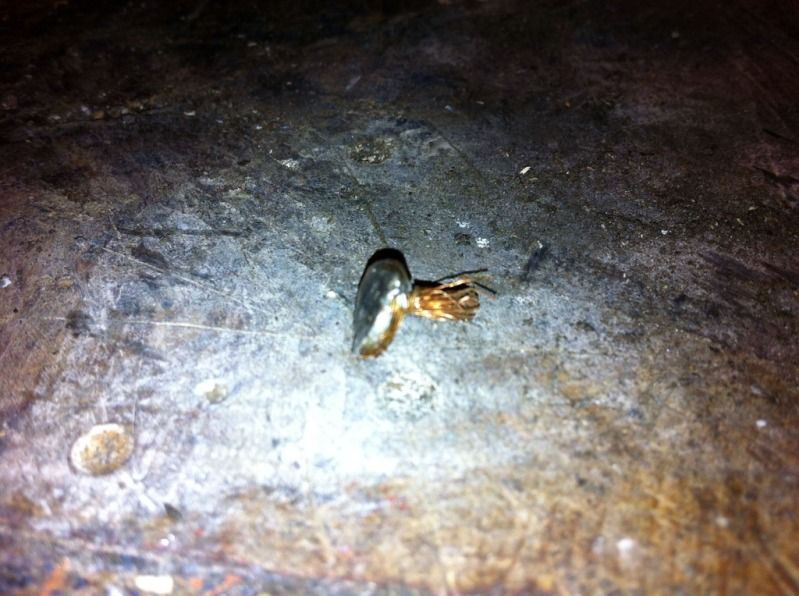 this explains why the indicator was a bit temperamental
I will get the body tidied then start re wiring it with a better connection for the bulbs etc