It gets very little media coverage these days and very few mentions so here is some history behind 'The Dakar'
(The majority of info is combined and paraphrased from either the official Dakar site/Wikipedia/Dakardantan.com)
Origins:
Thierry Sabine (13/6/1949– 14/1/1986) - was a French wrangler, motorcycle racer - founder and main organizer of Paris Dakar.
In 1977 he got lost in sands of Libyan Desert during Abidjan-Nice Race. During this time he decided that desert would be a good location for a regular rally, where every amateur of racing life could check his abilities.
He proceeded to come up with a route starting in Europe, continuing to Algiers and crossing Agadez before eventually finishing at Dakar. The founder coined a motto for his inspiration: "A challenge for those who go. A dream for those who stay behind." Courtesy of his great conviction and that modicum of madness peculiar to all great ideas, the plan quickly became a reality.
Thierry Sabine's gamble took shape on 26 December 1978, as 182 vehicles turned up in the Place du Trocadéro for a 10,000-kilometre journey into the unknown, destination Dakar. The encounter between two worlds sought by the event's founder unfolded on the African continent. Among the 89 trail-blazers (188 started) who made it to the Senegalese capital, Cyril Neveu, at the handlebars of a Yamaha 500 XT, wrote the opening entry on the honours list of the greatest rally in the world.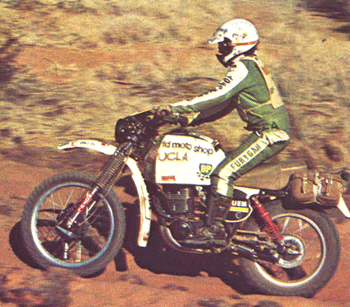 He was followed in by another Yamaha 500XT, a Honda 250XLS and then the first car in, a Range Rover V8 driven by duo Genestier/Terbiaut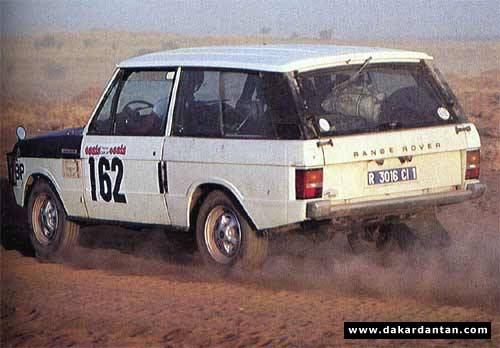 Of the 94 bikes that were entered 50 abandoned.
Of the 100 4 wheeled vehicles entered 6 failed to start and a further 49 failed to finish!!
The reputation for being one of the worlds toughest races was well earned.
So what cars failed to make it? What was entered?
Well as seen in the racing pick up's thread there were 2x Peugeot 404 Pickups entered. Number 165 finished in 73 place and number 177 abandoned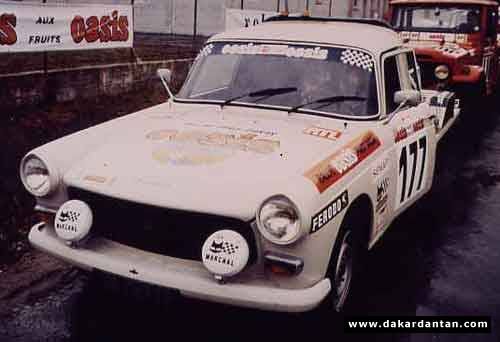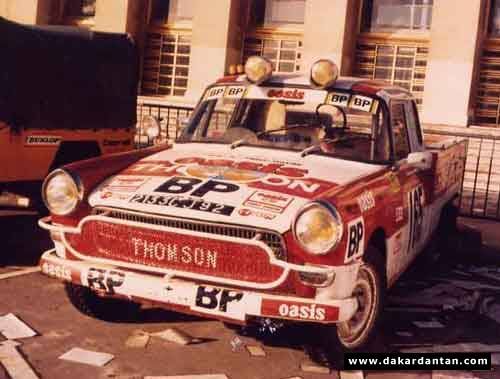 A sensible choice for a Dakar rally I'm sure you'll agree.
Two places above the 404 pick up finished car number 103, a Renault KZ.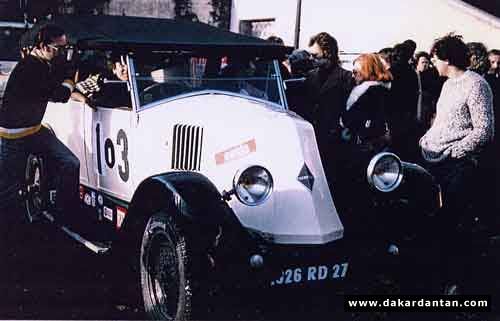 ;D (they entered the next year as well!!)
So here's a the incomplete resume of what was entered of interest.....
Range Rover V8 x12
Toyota BJ x21
Peugeot 504 x6 (5x DNF, 70th)
Fiat Campagnola x6
Unimog x4 (all DNF!)
Lada Niva x4
Land Rover x3
Renault 5 x2 (1x DNF, 74th)
Renault 4 x2 (1x DNF, 5th)
Renault 30 (DNF)
Renault 12 estate (DNF)
Ford Transit (DNF)
Citroen DS (DNF)
Citroen CX (DNF)
Citroen GS (DNF)
Citroen Dyane (DNF)
VW 1300 (DNF)
VW 181 (DNF)
Jeep Wagoneer (DNF)
Toyota FJ (DNF)
Talbot Rancho (DNF)
Pinzgauer 6x6 (44th)
So there is a brief history to the origins and inaugeral running of the worlds toughest race!
Hope you enjoyed the read....
P.S. I've deliberately left you loads of cars to look up and post up from that list
credit mainly to this site:
www.dakardantan.com/
loads and loads of info on the Dakar from 1979-1985