Well.
So much for taking the day off to do stuff.
But, I did manage to clean up and sweep up the whole carport and drive after yesterday's storms deposited half the garden un under the Rezin Rockit.
Mickey was clearing out his garage, and a load of electrical tools.
Now the first thing I will say is that you have to be bloody desperate for a few beers to stand and cut all the electrical cables of perfectly good power tools.
Sadly, he does like a drink, a lot.
So before the tools ended up on the sidewalk to be collected as scrap, I put them all in the wagon and brought them home, along with a couple of small metal toolboxes, one of which will be added to the rear of the car.
craigrk
will be here tonight to collect them and some more stuff I have collected for him over the last three months or so.
Dewalt cross cut saw is in working condition as are the others.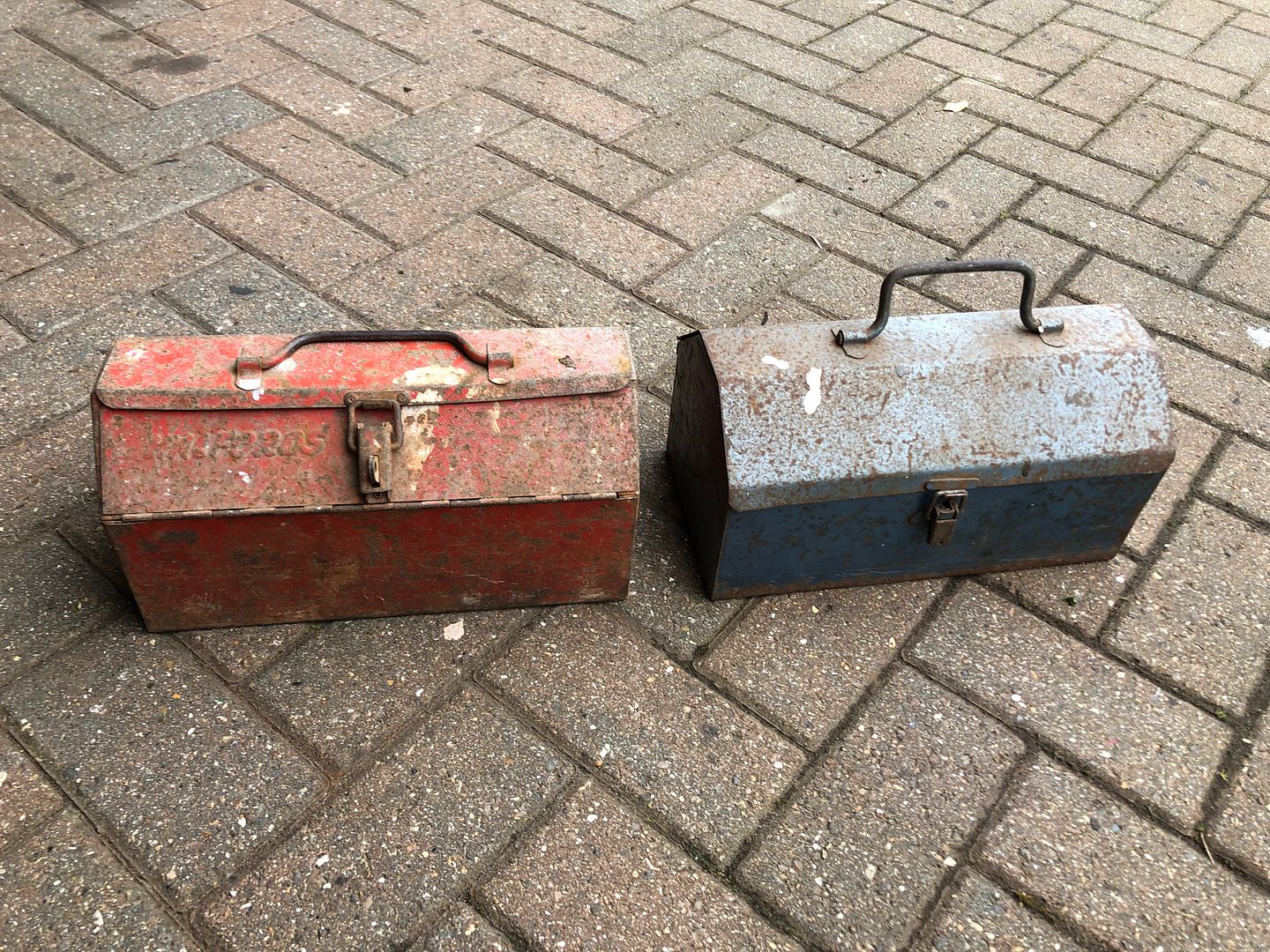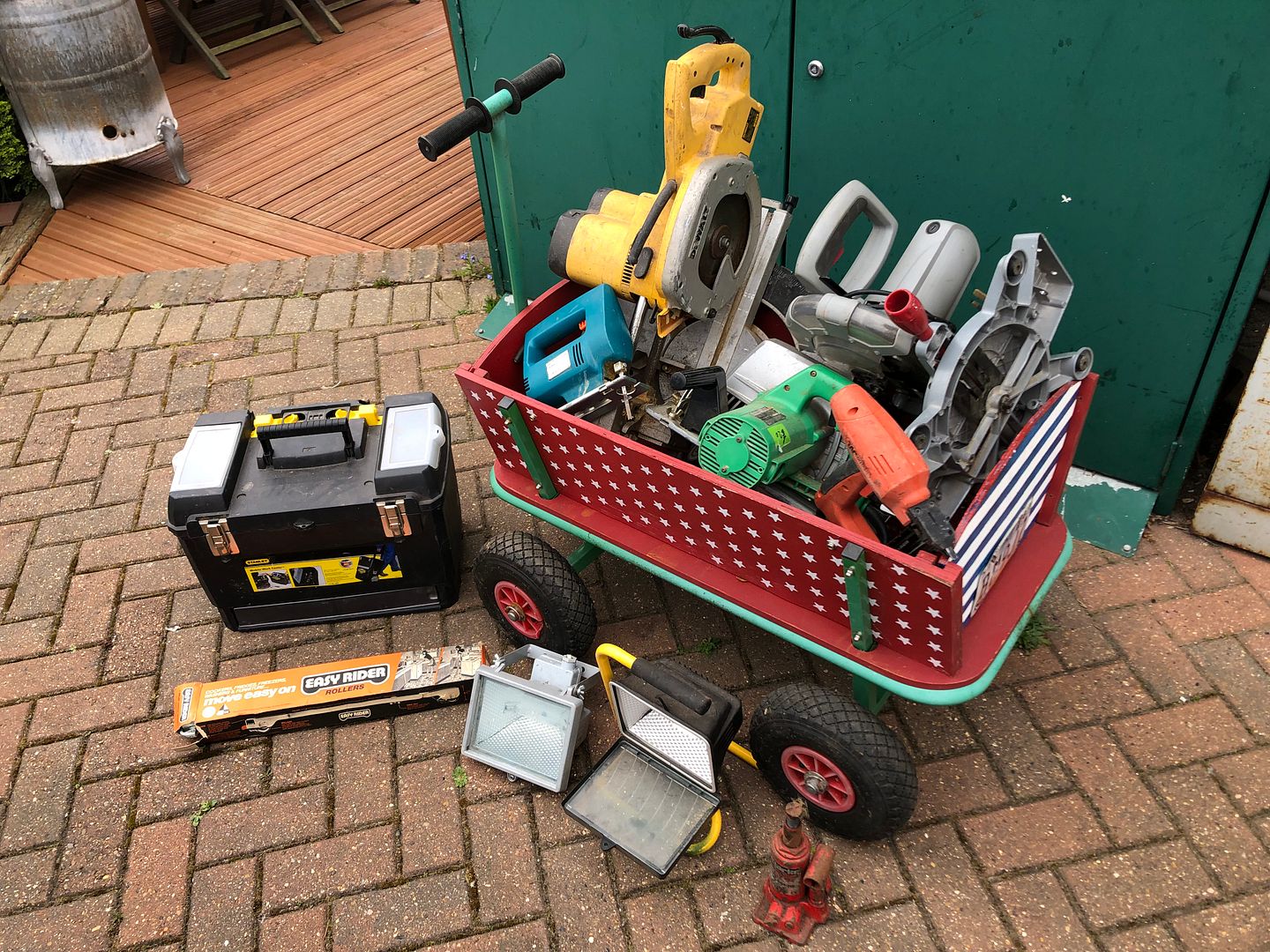 It never ceases to amaze me how wasteful people can be.