Cheers for the comments chaps!
Ruishy – Woo! A blown Soarer! Cool! Will be keeping an eye on this one!
Pingu – Heh heh, sorry dude! You know it'll be worth it though!
Mdh – Cheers Fella! You thinking of Strombergs? I did consider them briefly, but the height problem is sorted now. Just…
Valman – Thanks mate!
Blimey, first post for exactly a month and a day! Not much progress in the last four weeks, holidays and Glasto have combined to keep me out of the garage. It's a hard life…

Anyhoo, a few bits and pieces.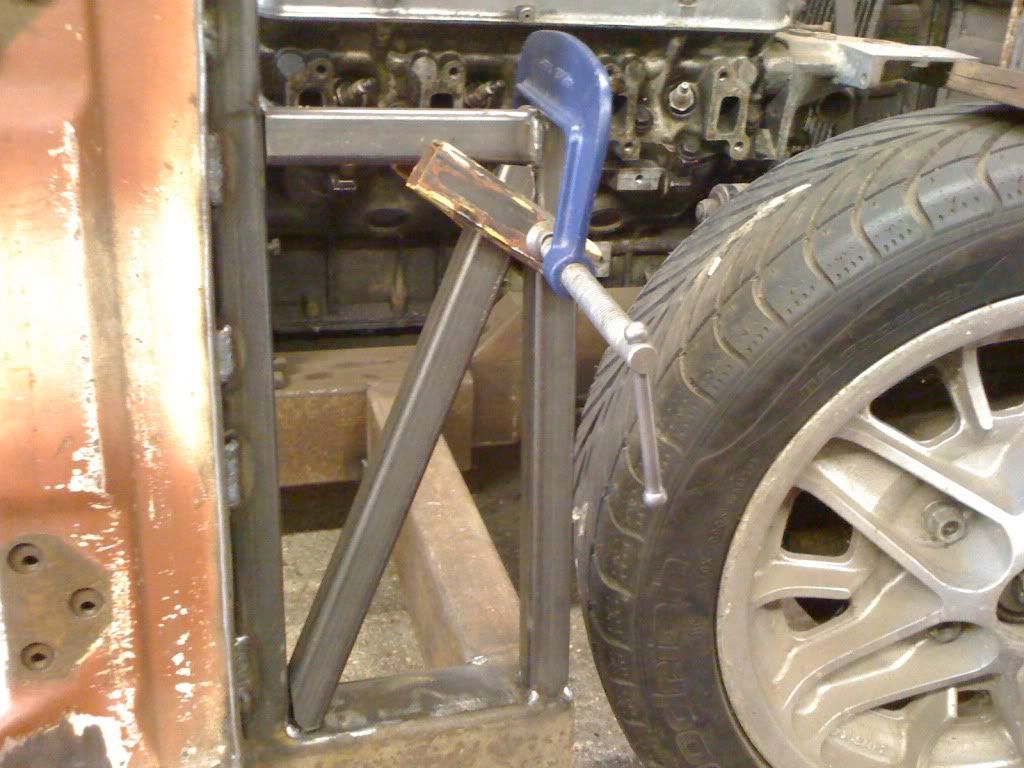 Tacked up the bulkhead bracing and added some triangulation. It's all just tacked at this stage, I'm that confident of my measuring…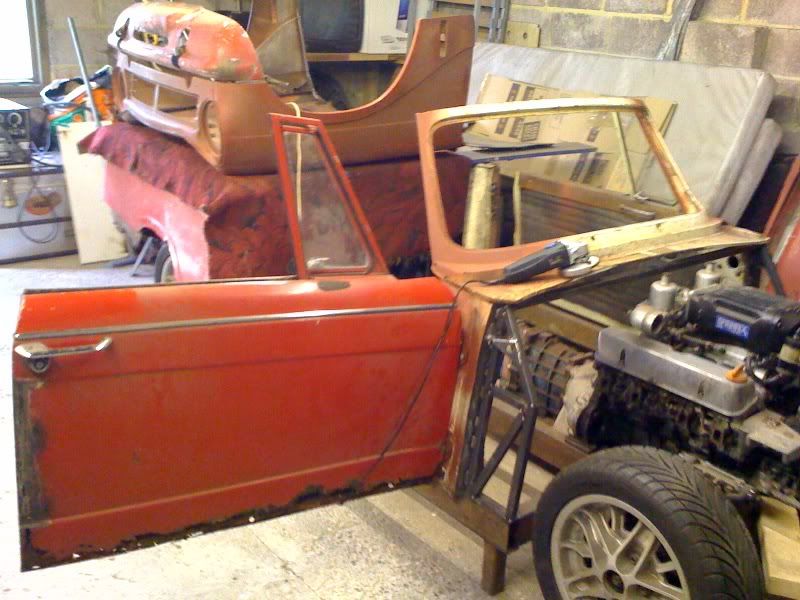 Doors hanging properly for the first time in years! It's great being able to just swing them aside to get in, instead of picking them up and manhandling them across the garage and stacking them up somewhere inconvenient.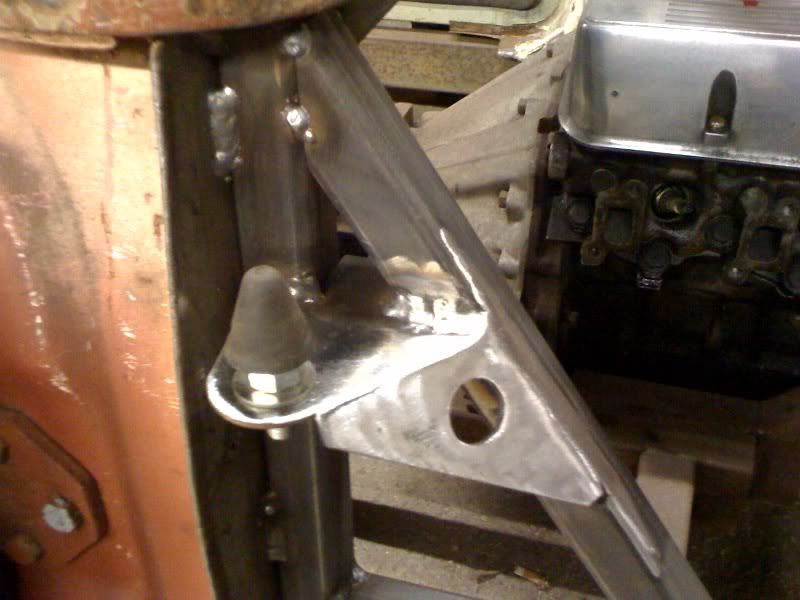 Made up some proper bonnet cone brackets to replace the temporary bits of angle iron I'd tacked on.
Now I've got the bulkhead sorted(ish) seems a good time to think about mounting the bonnet.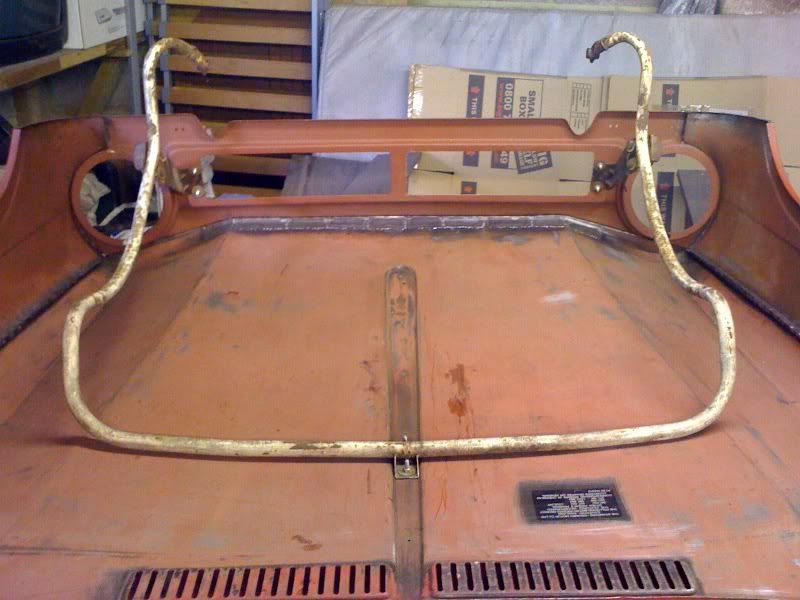 After spending ages drilling out the seized bonnet hinge bolts the frame goes back in together with…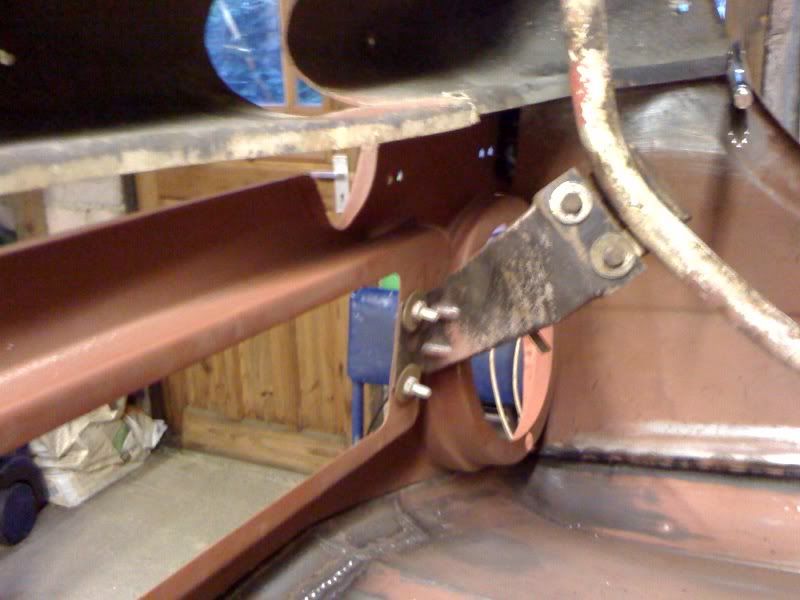 …these support brackets chopped out from the old bonnet. I've bolted rather than welded them fro the moment, as I'm undecided whether to use them or fabricate something new and stronger.
Clamped the valance in place with a couple of spacers to set the gap, and with the bonnet resting on the cones at the back and strung from the garage roof at the front, I can start to see what's needed.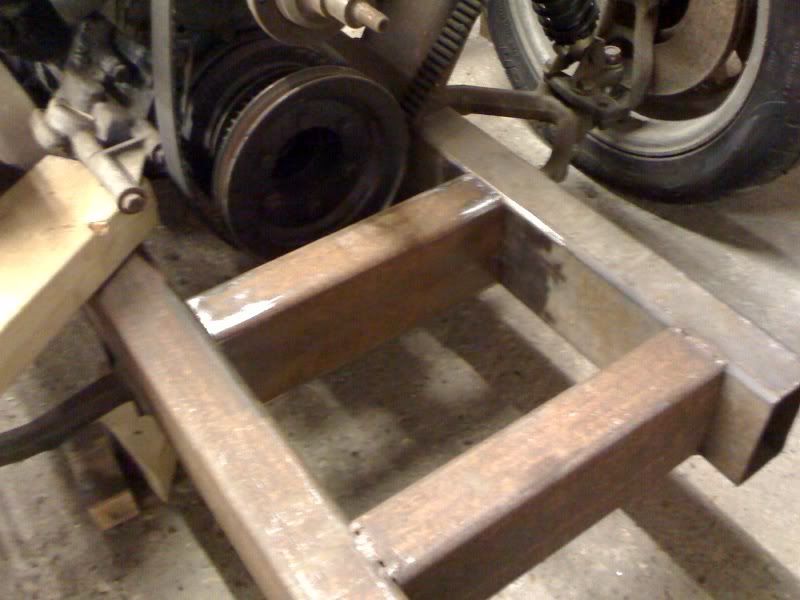 Next step is to weld in a new front crossmember…
…and lop the front of the chassis down to size. (Made it over-long at the laying out stage, just to be safe…)
Then welded in these little angle iron extension tabs…
…that mean the front extension can be slid on and off for welding on the bench until I'm happy enough with it to spark it on for good.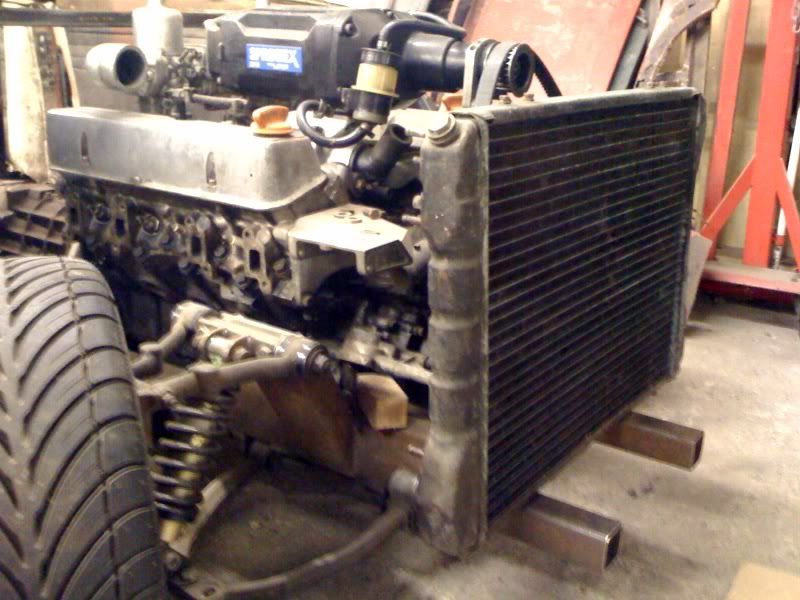 The reason for the little step is to allow space for this rad, culled from an XJ40 if I remember correctly. I hear blown motors take a bit of cooling, I'm taking no chances…!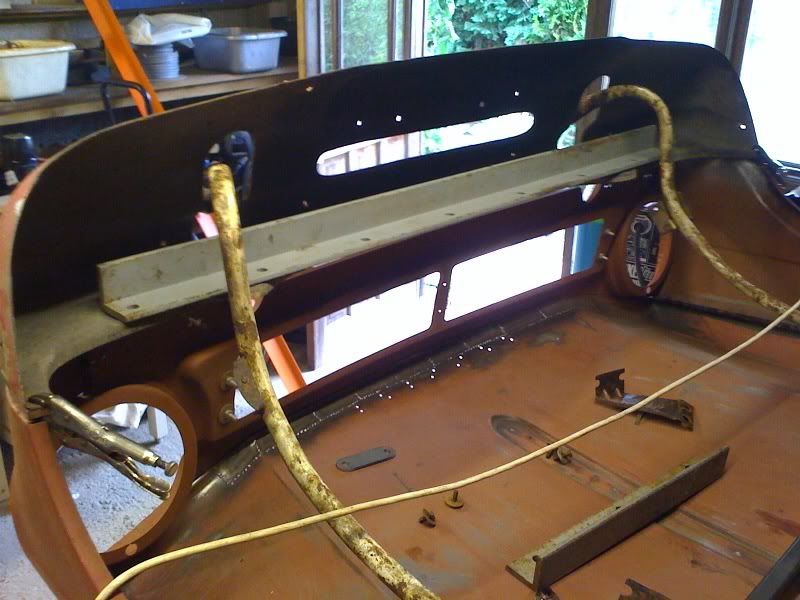 Next step is to fabricate the front spreader bar and incorporate mounts for the oil cooler, bonnet and valence, which may involve this chunk of angle iron or perhaps something less agricultural. We'll see…
Cheers!
Em.