Been snooping round here for a little while and decided to sign up, some awesome rides on here.
I've got an '89 Wasserboxer transporter and an '87 B2 Passat (more on that later..) and I decided what better time to make a post than when I've just started to restore it

It never did look too bad..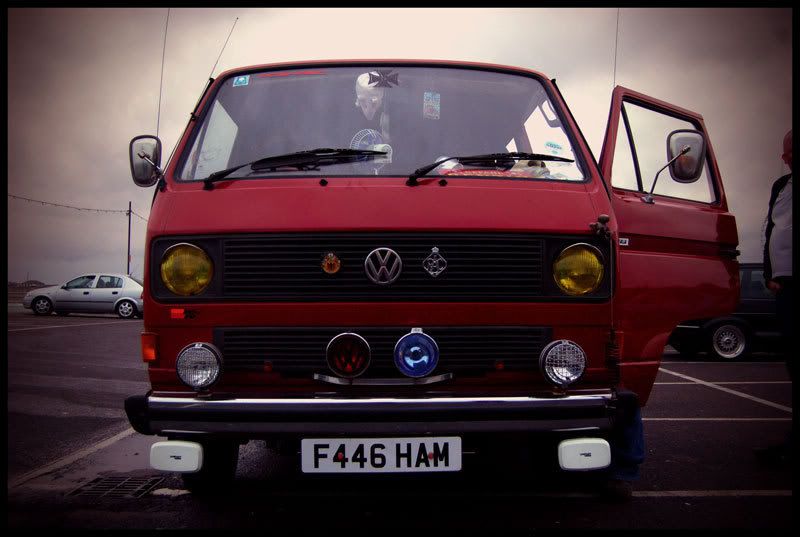 But as of late, the bodywork is really letting it down, with numerous previous paint repairs showing up now worse than ever, so I thought I'd get on with it.
Urgh. Look at that rattlecan mess. (its a lowered front photoshop, another possible plan)
But today I started on the opposite side where there are dents and rust scabs aplenty.
Ding! (Its worse than it looks, it looked really deep with paint on..)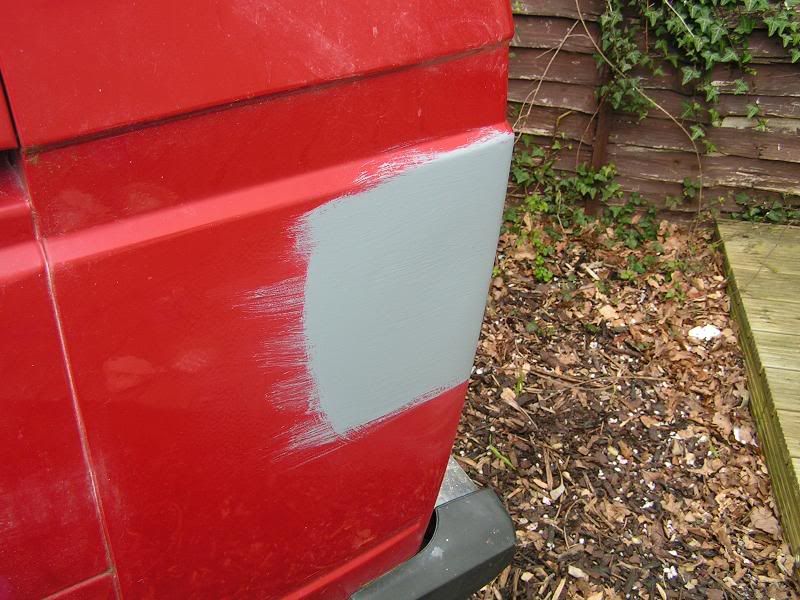 Dong! Gone! (Brush on primer.. I'm Old-Skool)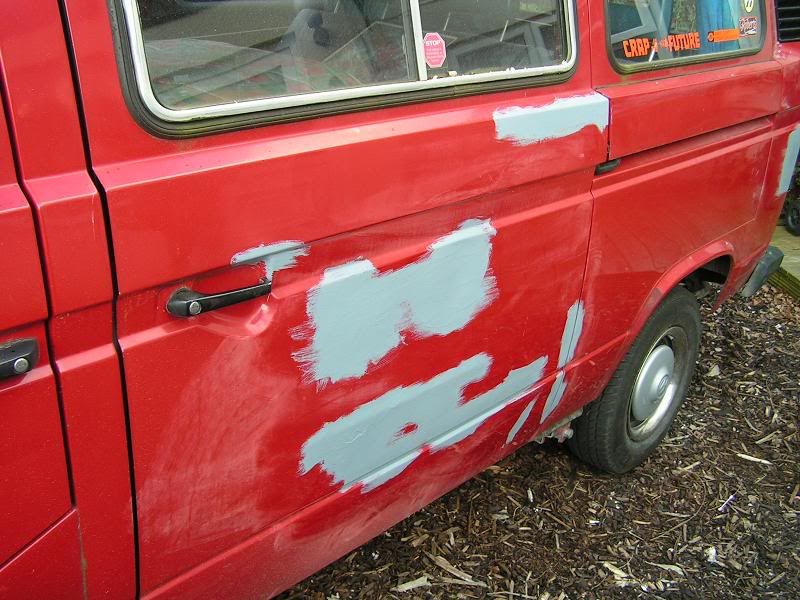 The sliding door had lots and lots of touchup all over it, hiding mega rusty scabs. Sorted that out..
More tomorrow!
Rich.