The shpeal…
I bought this a month or so ago. It was a pretty straight car before the bloke got it who I bought it from decided to race his missus back from somewhere and the old goat didn't know what hit and blew up. He chucked a chevette 1256 lump and box in it, slammed it to the deck, chopped the front springs, put some springs from a corsa on the back, did a rat spray job with aerosol cans, ripped the grill off, shod it with some 165 55 nankangs, did some other little bits and now it looks a little bit more something like. I used to have a HC estate and always wanted to dog it up, but never had the cash money so I have taken this little number under my wing.
It looks cool, but it's like riding on bricks and you can't go over any bumps or drive over twigs, crisp packets, that sort of thing (took the exhaust off twice already).
I'm sticking with the rat theme, but a bit more sophisticated. I'm racking up loads of goodies to make it roll. Found some dude in Yorkshire who's making some proper lowering springs for it (courtesy of coggers), got all new shocks front and rear and some bad ass slots which I just picked up off ebay. Thing is they're Ford fit, so I've got to get them couriered up to York where a blokes gonna drill them out to 4" PCD and fill the blemishes, so you'd never know, then dig the courier out again to take them all the way back down to Cornwall. Extreme I know, but there you go. Any body got any nice wheels for a viva and want to swap them for some sweet ford slots, PM me. (in fact, I'll start another thread……). Any way, I'll keep you all updated with the goings on. Feedback greatly received.
loosing its innocence...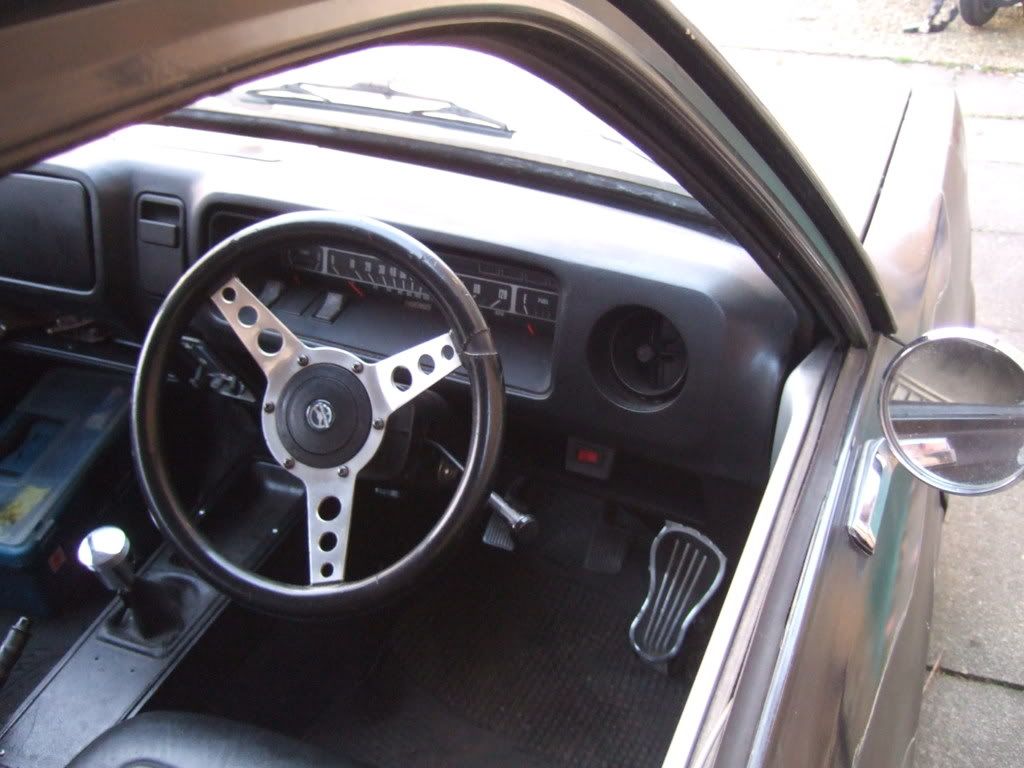 yes......an un-cracked dash!
put on new plugs, points, leads, rotor arm and water pump..
The slots, bigs 'n' littles. Both 13's but front is 5.5 and rears are 8
Modified to make pictures work