As usual what I thought would be a relatively simple job just measuring the crank turns into a lot more work.
After removing main bearing caps I realized there's no way of getting calipers in to measure it.
Have got some Plasigauge but that needs the bearing dry to accurately work, nothing for it but to remove the crank, which means removing the clutch, flywheel, all the pulleys etc from the front so the cover can come off to remove the oil pump
Taken a few measurements and it's not looking good, according to Haynes maind should be between 57.974 and 57.995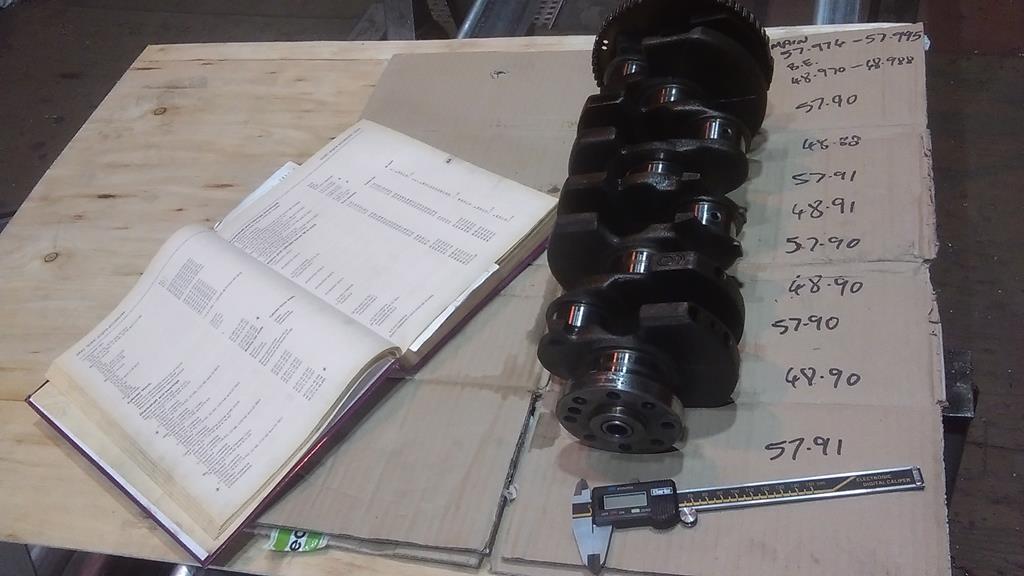 Oddly there's no obvious difference in wear between the middle and edges where the bearings sit.
Will be reassembling dry and seeing what the Plastigauge has to say.....