Have been thinking ever since the passes got sorted that it would be cool to do a banner/sign for the South West and Wales stand. I have got an old sierra bonnet or possibly a road sign to deface in the name of RetroRide-ness. Seeing as it's the show this weekend I thought I might pull my finger out of my bottom and do something (unless anyone else has sorted it?) and do it quickly!
Heres a design I quickly mocked up last night, possibly it maybe a bit third reich for some. Sorry my inspiration came from a Slayer t-shirt hanging on my radiator. Oh well if anyone else can do better in there lunch break be my guest ;D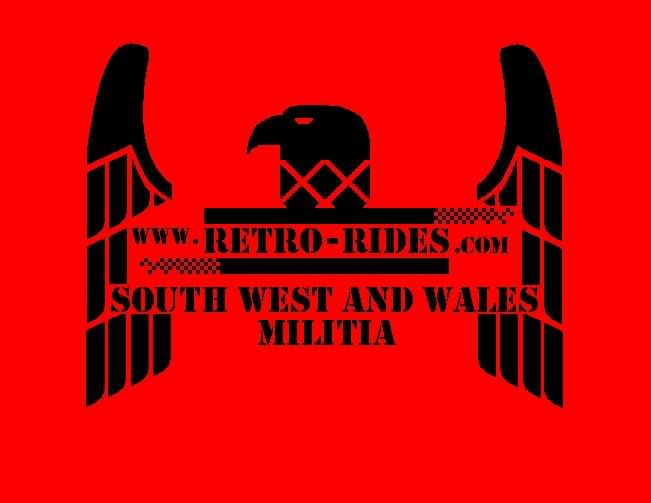 I plan on using rattle cans and masking tape. Just wanted to get some feedback? Good idea? Bad idea? Or got a Better idea please help!!!!!!!!!