Hi all thought i'd share my little project with you.
CAR: 1978 Vauxhall Chevette 1.3L.
ENGINE: 3.9ltr Rover V8
with two sets of Honda Fireblade Carbs
, Piper 270 cam.
GEARBOX: Rover LT77 5 Speed.
AXLE:
Isuzu Piazza Turbo with LSD and Vented disks
, Reliant Scimitar SE5a axle, Spax Adjustable shocks -60mm springs.
FRONT END: Chevette suspension -60mm springs Mk3 Astra GSI calipers, Astra GSI disks.
WHEELS: VW Corrado G60 steels 6x15.
INTERIOR: Fiberglass seats, 8 point roll cage, willwood pedal box.
I'm building the car to run in the NSCC and the odd shopping trip seeing as it's a hot hatch
The car as bought 18 months ago with 16800 miles on the clock and one owner from new.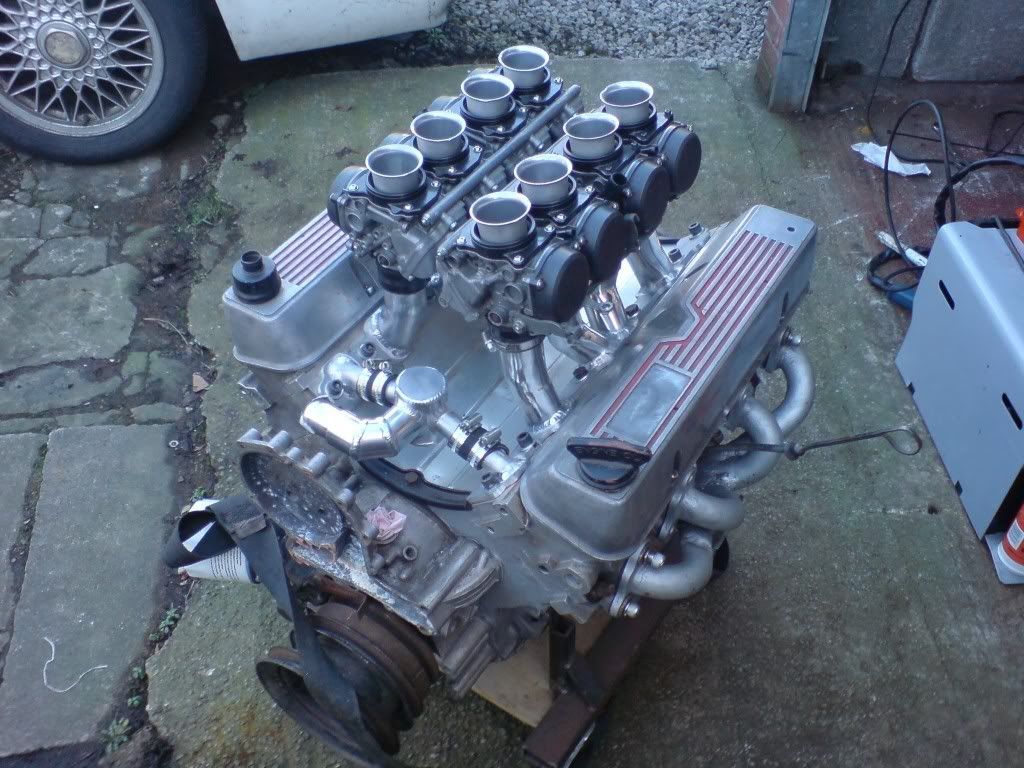 Engine with Carbs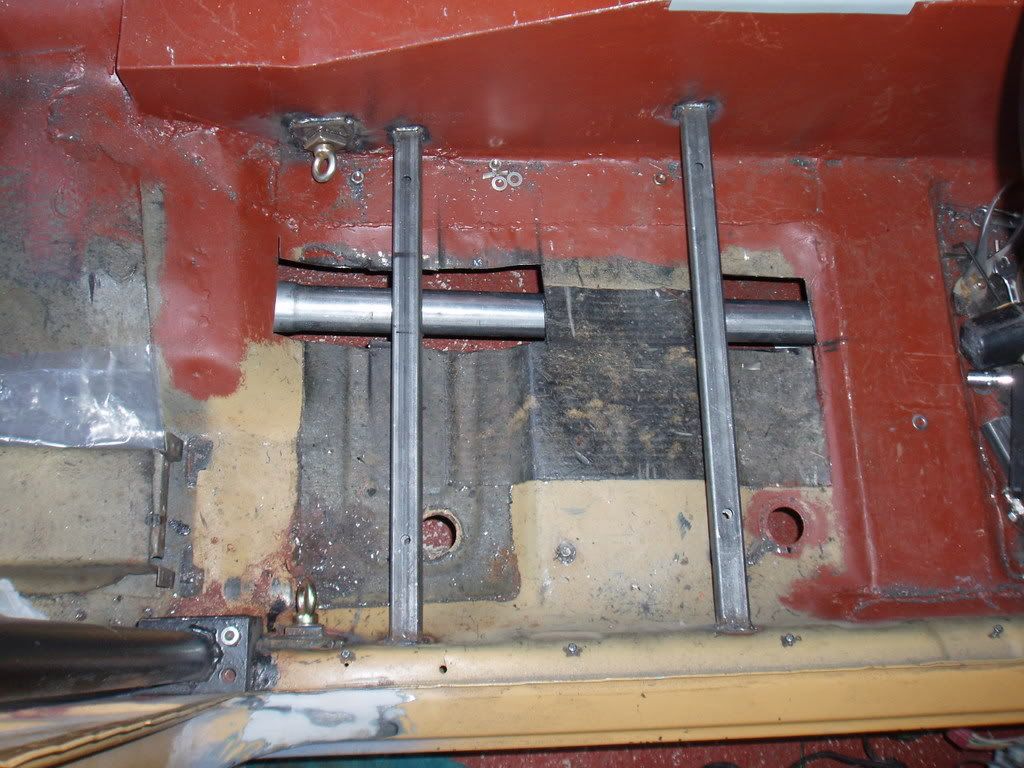 This picture shows the seat mountings and the cut outs in the floor to give the exhaust some ground clearance. these have now been boxed in and primed.
Seat bolted in and belts fitted.
and from the back.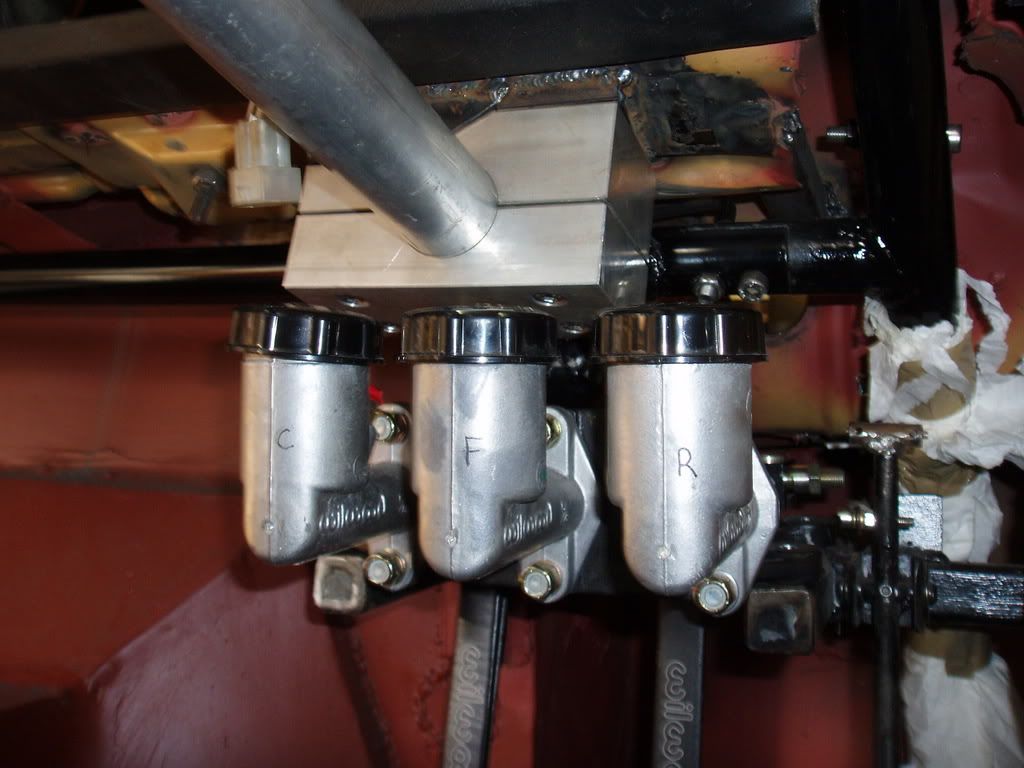 This is steering column bracket attempt number 3, I had used the original Chevette bracket but it hung to low and there was a lot of play in it so i've put in some box section behind the dash for strength and made this new ally bracket then also tied it into the roll cage, no more play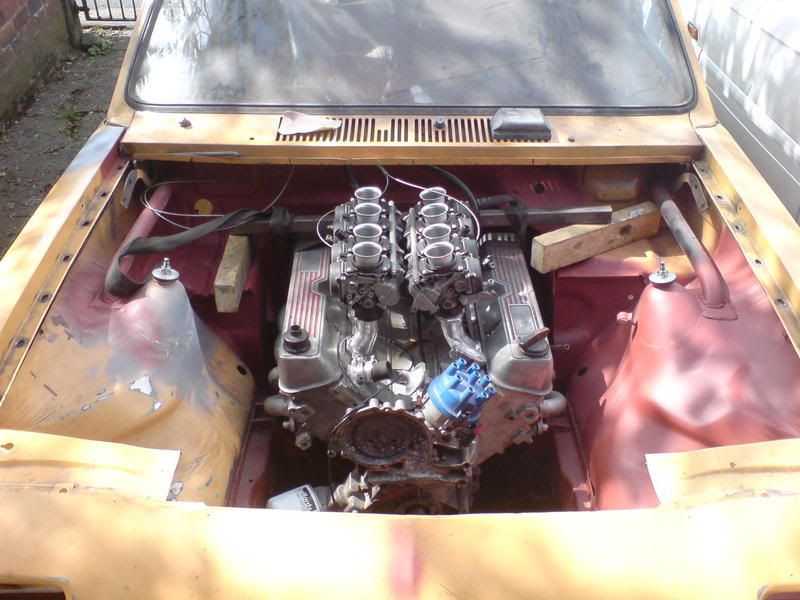 Engine in, looks right at home!!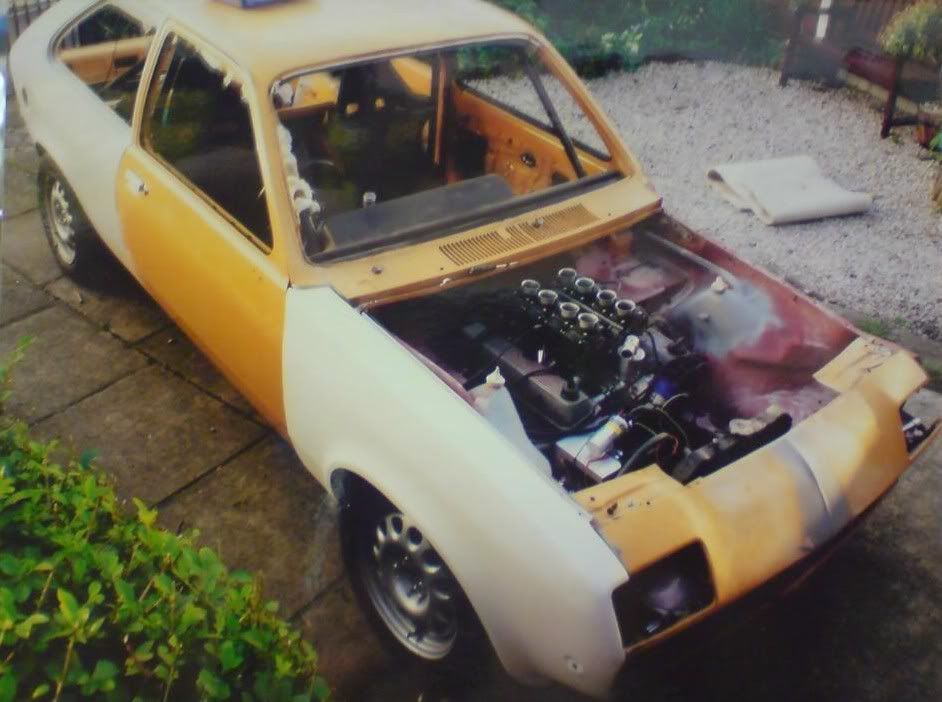 As it is today, only a couple of jobs to do.
Here's some pictures of the exhaust system.
It's constructed from Jetex universal tubing and a pair of silencers I got of ebay for £50 custom made to my sizes.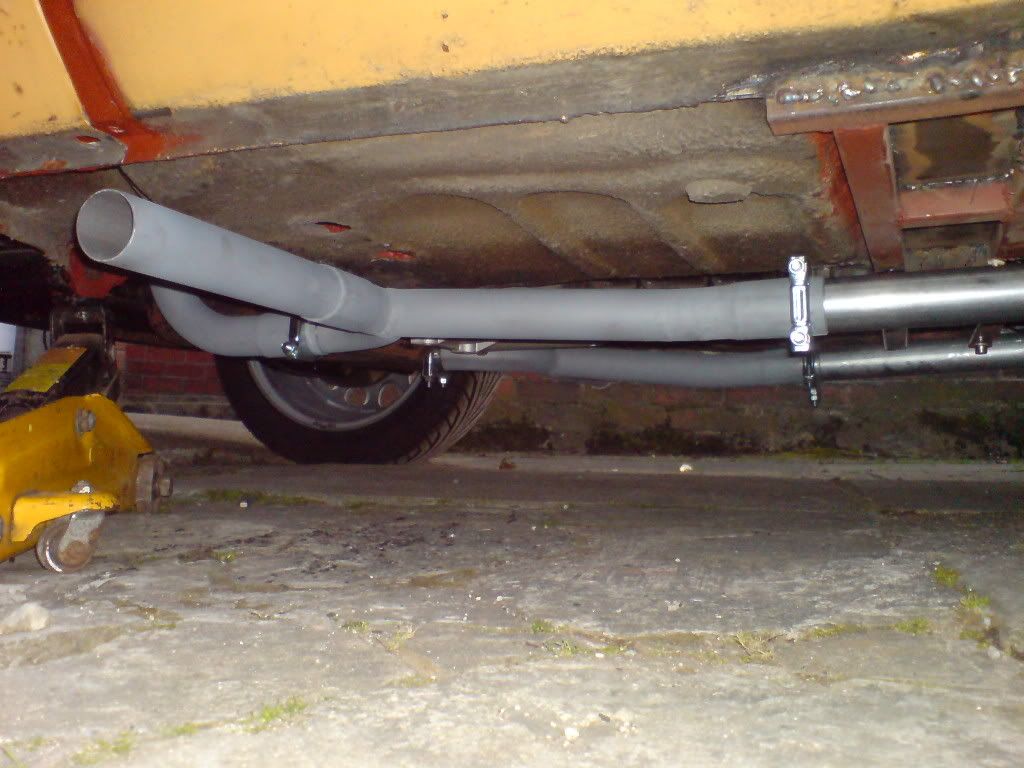 Header plugs exit just behind the front wheels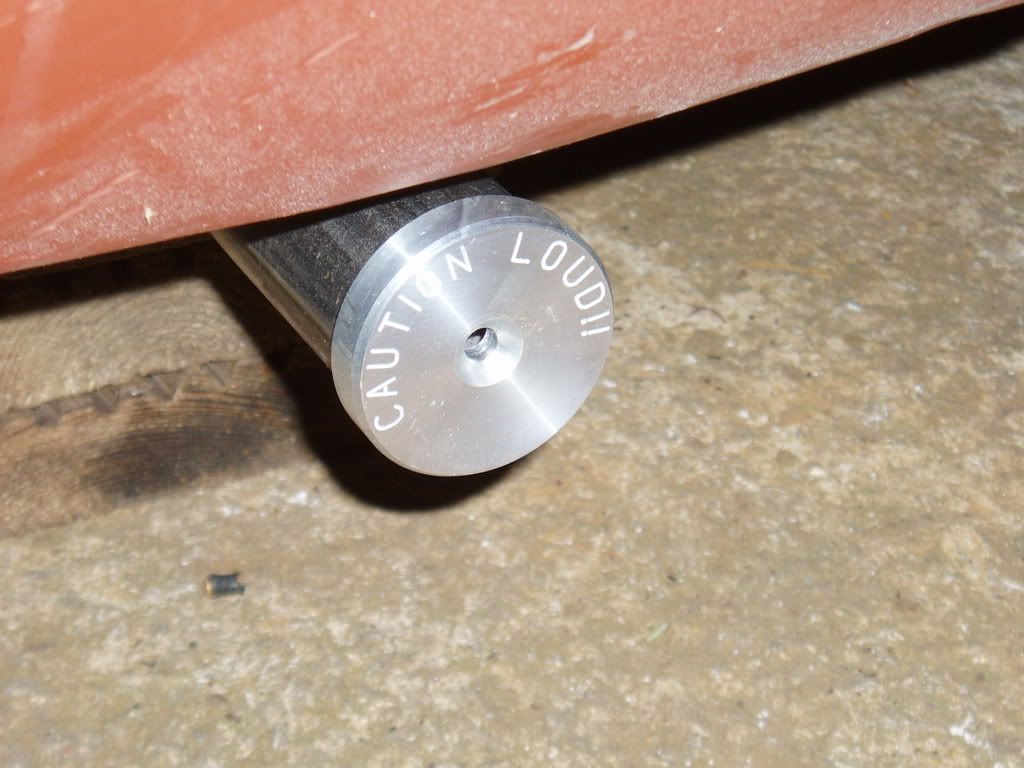 Exhaust mounts are from a Austin Metro (at least the Metro has one use) :lol:
Some earlier pictures showing the tunnel construction and gearbox cross member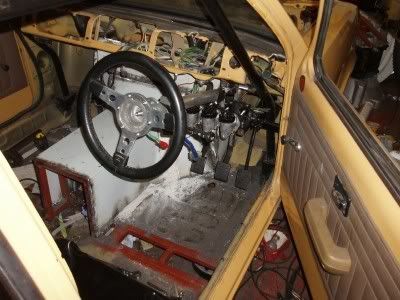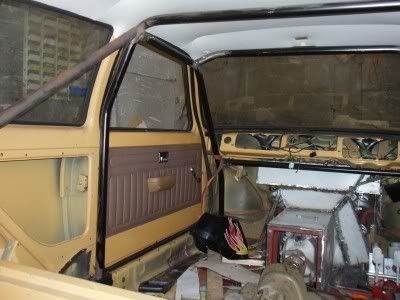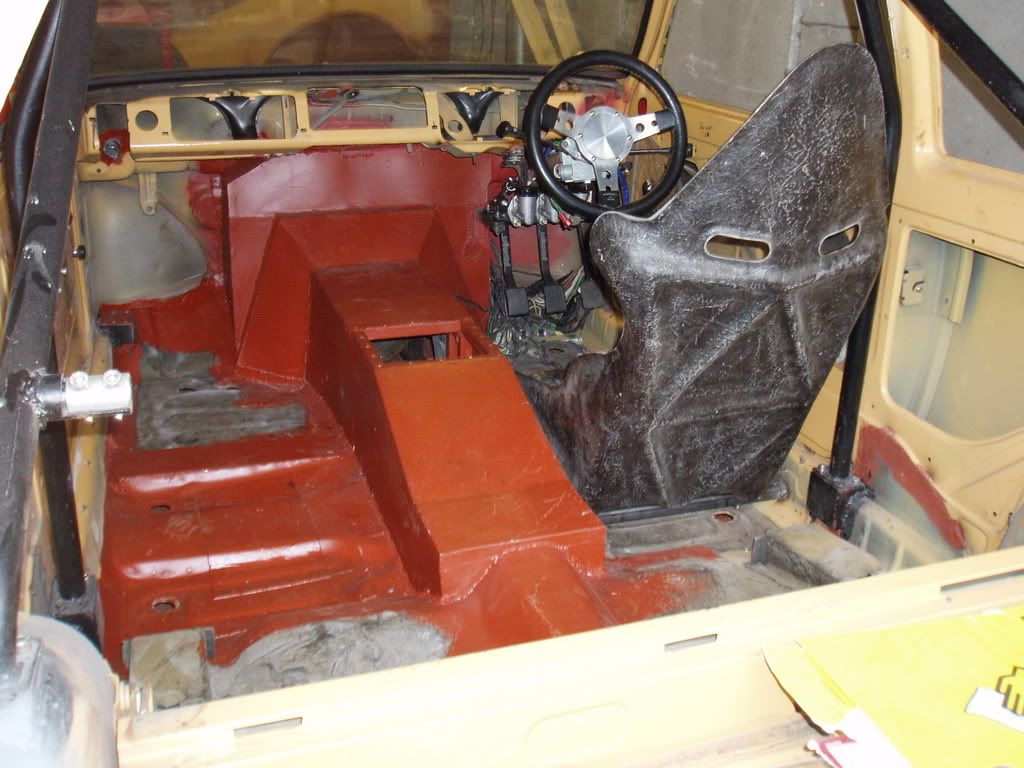 This picture shows the Boxes I welded in for the upper links on the Axle I also welded some box section in to tie the two together.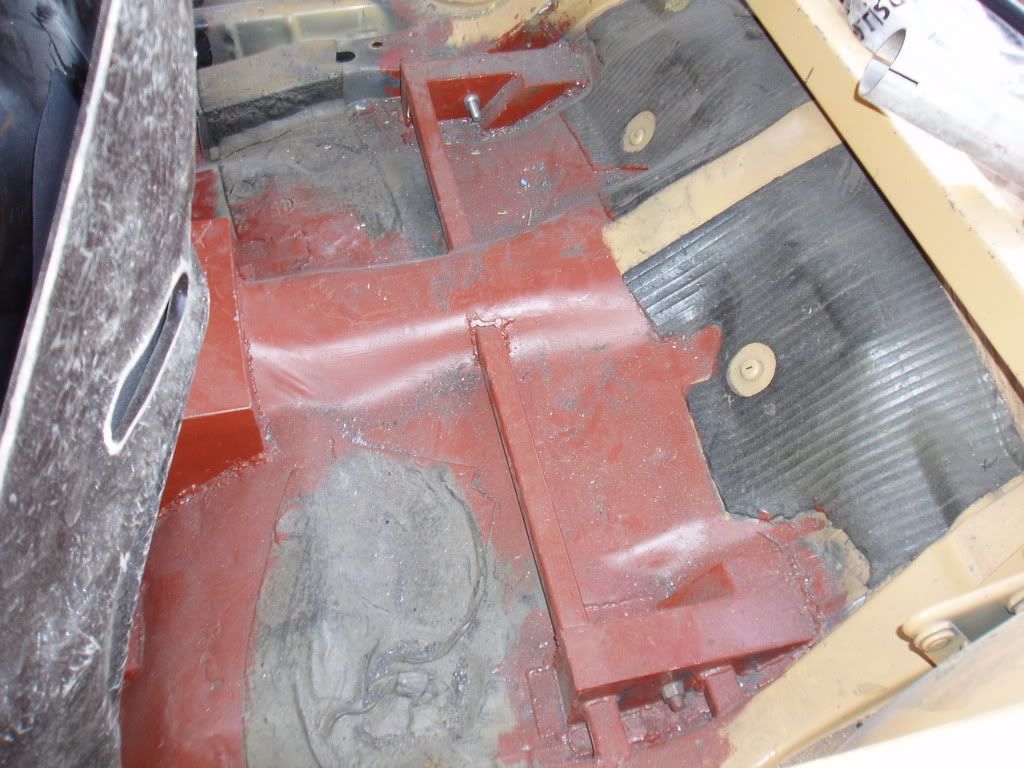 A couple more shots of the interior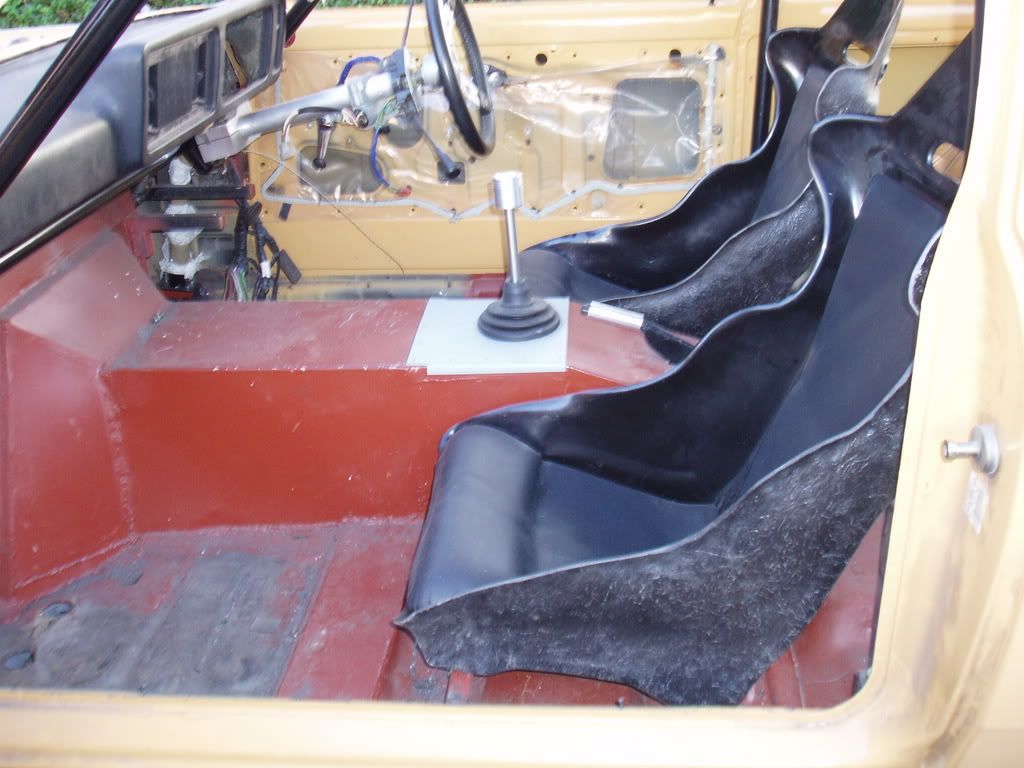 More pics to come ;D