Visible progress today.
The lamp came out of the acid bath, but it's not good news. The lampholder springs no longer work and the backplate is very corroded. I think it may be beyond saving. The cover housing is badly corroded but is probably saveable.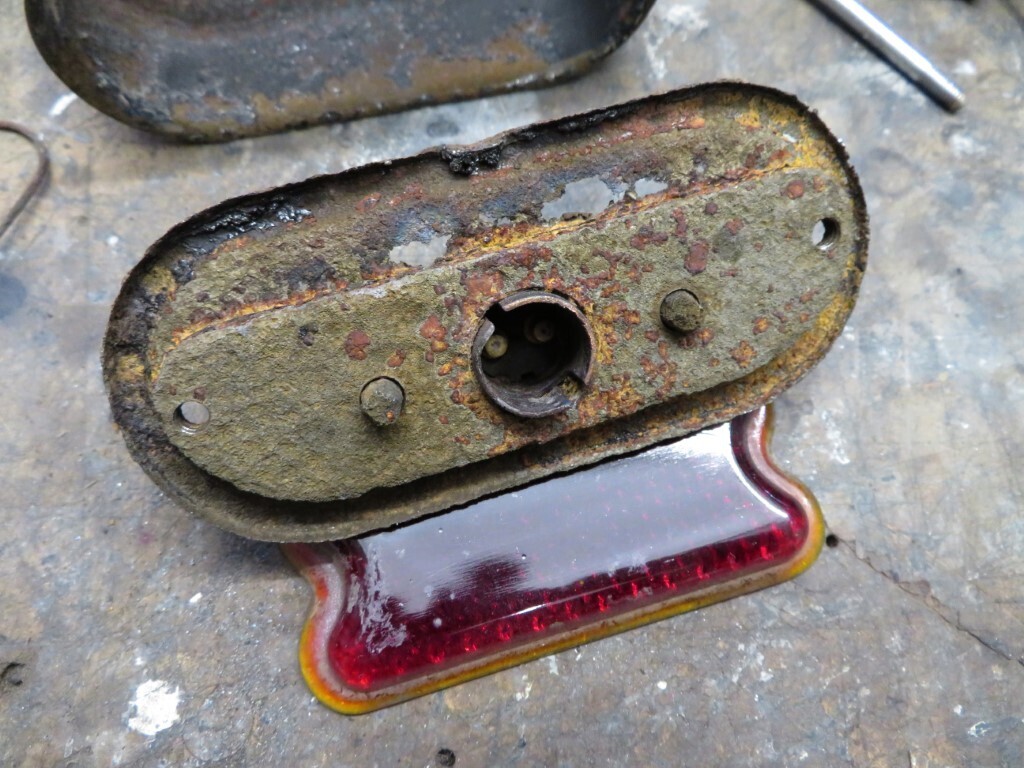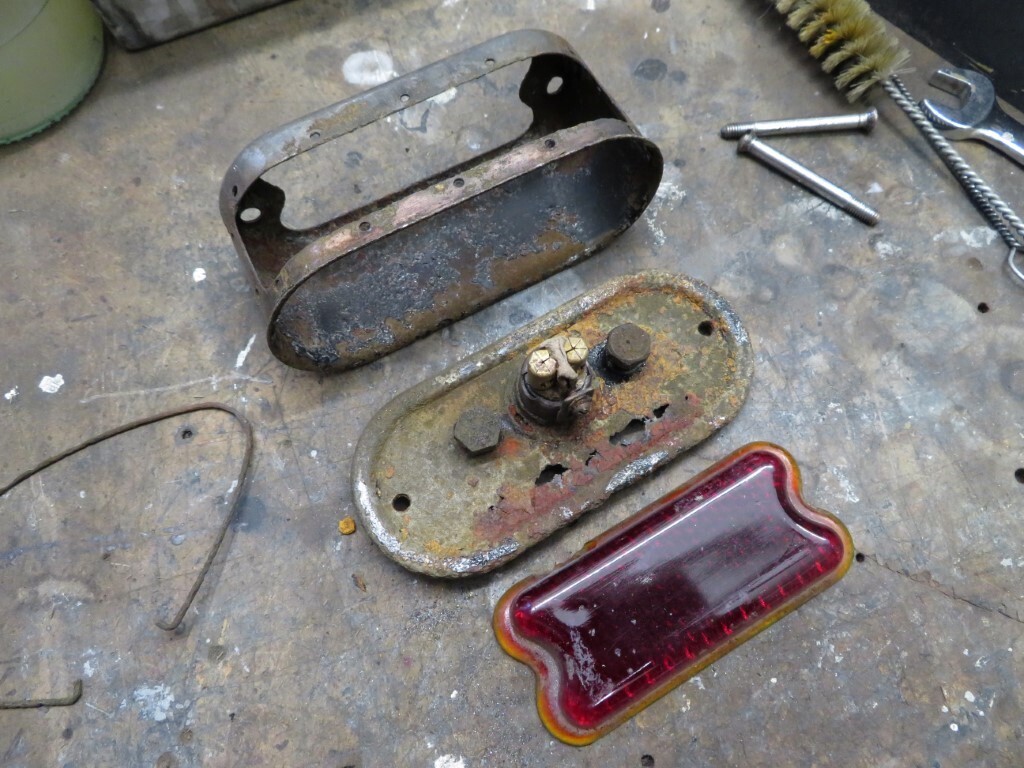 I finished off the boot floor stiffeners, welding upside down with 3mm metal to less than 1mm floor was not the most fun job, but the new welded made it mostly easy.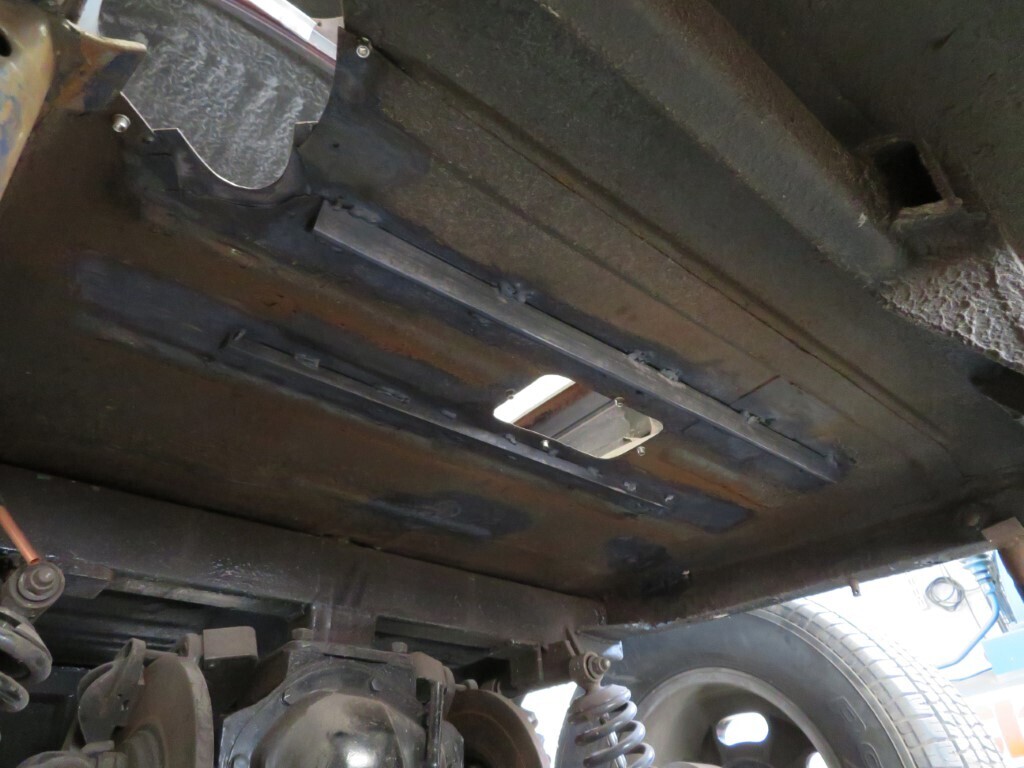 I then looked at the grill shell again, I had breifly tried it back on the car the other day which revealed it was a bit bent at the lower edges as well as having a kink in it on both sides. I managed to dress out almost all of the kinks and straighten out the sides so then it got stripped of paint. Needs the grill bars to be hand sanded as well as some of the corners.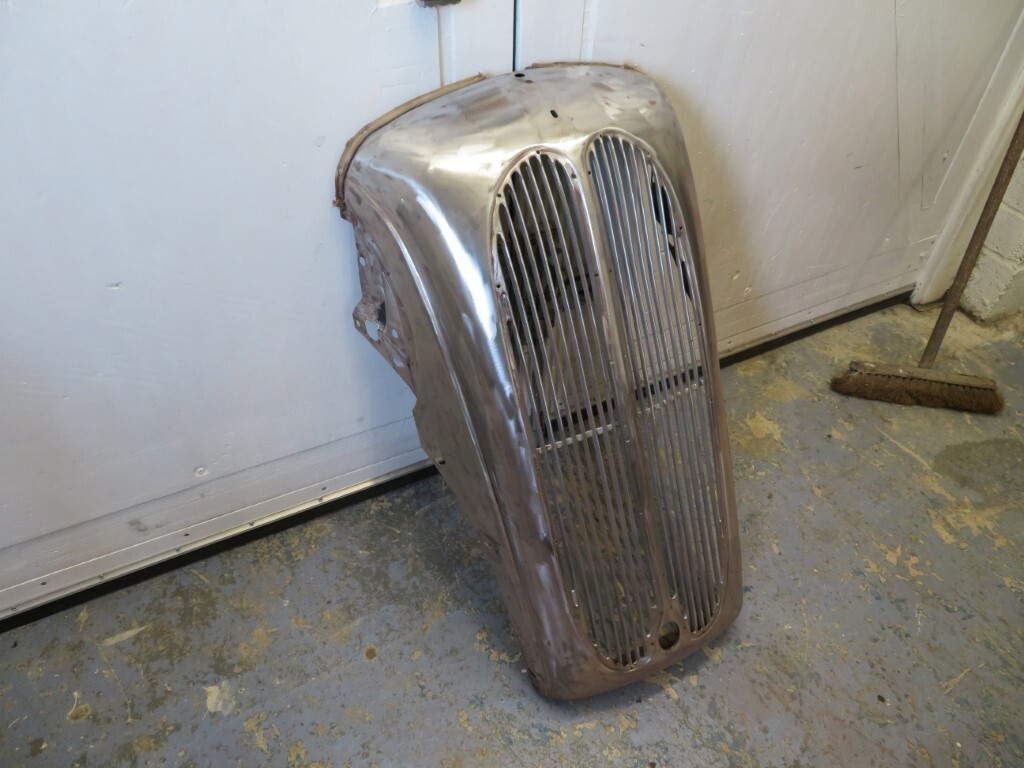 And then some fun stuff happened

boot floor gets a coat of epoxy primer;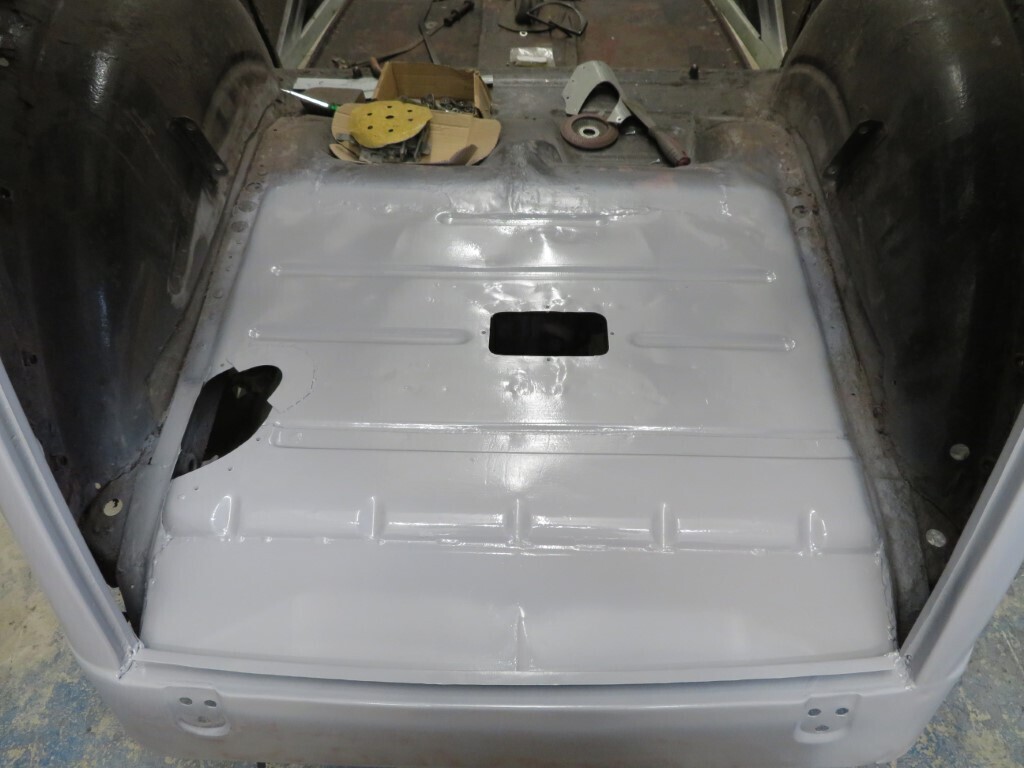 As do the door jamb switch recesses;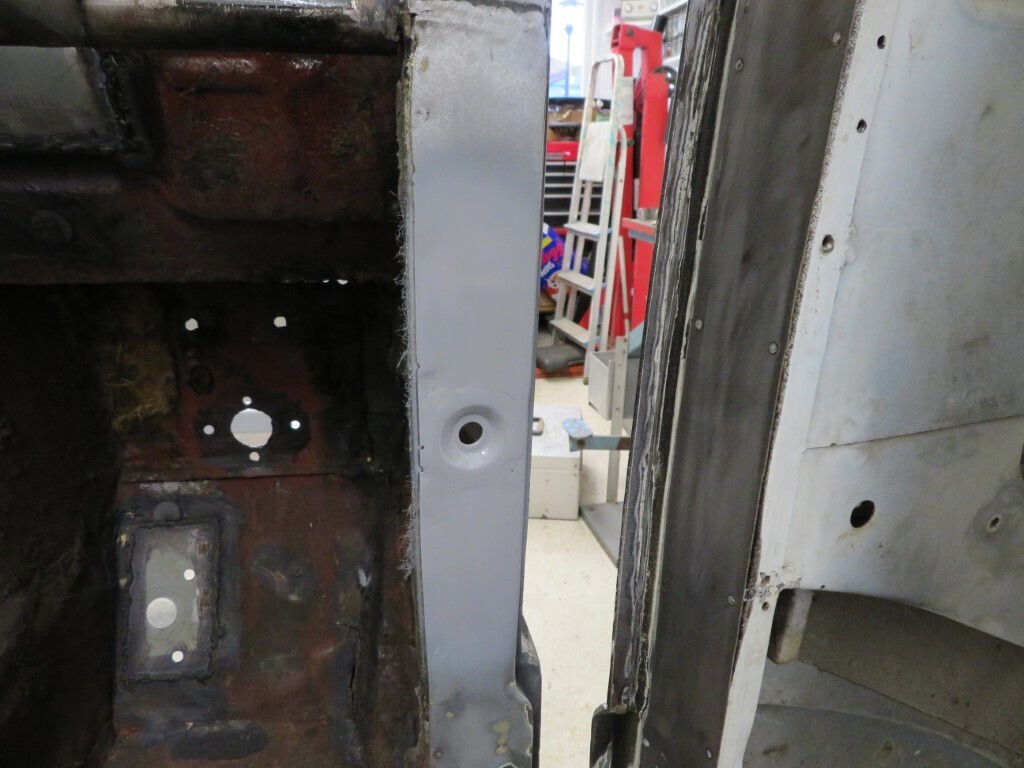 I did the boot hump and bootlid gutter, as well as the window frame, this is so I can get the seam sealer applied to the body joint and also around the boot gutter repairs. I also did a small section of the lower valence where it's dented so filler can be applied.
At the front the bulkhead is now in primer, as is the window frame and a small section of roof at the front - again there are 2 places filler is required in that part of the roof where the original wiper was mounted and where I welded up the aerial hole. The chassis also got a bit of coverage.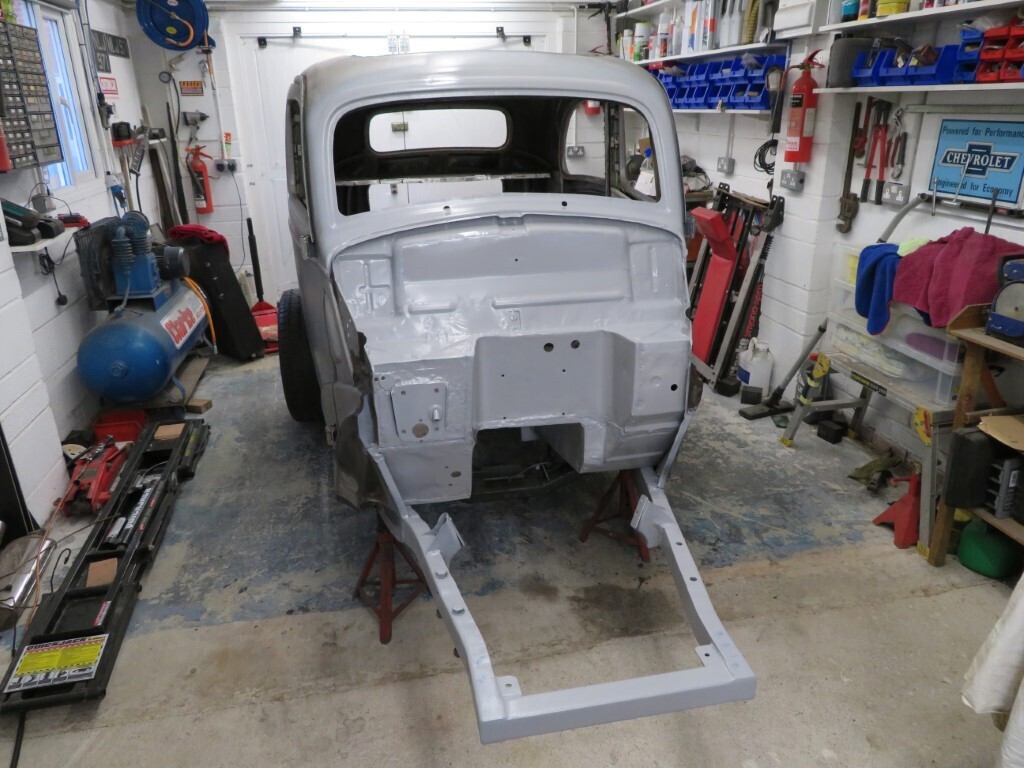 103.5 hours