Long story SHORT.
The Astro Van has a horrible IMHO radio fitted.
I believe it is wired to the battery, so permanent live, however, it seems to reset itself once you turn the ignition off and on.
I have learned a trick, and that is to select the "UP" button once it gets turned on, warmed up and starts changing its screen colours….. ( I HATE THAT) and that is to then hit the UP button, which seems to give me Radio 2 every time.
Now you can judge all you want on my radio station selection, but the day job used to necessitate a fair amount of in and out the car and thus breaks in transmission and songs.
I have never used my iPhone as a music source and cannot be r-sed (Bloody onscreen banner ads are driving me nuts here) to try the whole download thing.
Mostly I am happy with the bunch on R2 except for J-Vine who needs a smack in the face with a haddock.
Sometimes (Mostly for my own pleasure and shock value) I really enjoy David Allen-Coe
KNOW THIS SONG ?
These are the roots
Tennessee Whiskey" is a country song written by Dean Dillon and Linda Hargrove. It was originally recorded by country artist David Allan Coe for his album of the same name Tennessee Whiskey, whose version peaked at number 77 on the Billboard Hot Country Singles chart in 1981.[1] George Jones' 1983 version of the song was included on his album Shine On, and reached number two on the Hot Country Singles chart.

The song has been covered by several artists, including Chris Stapleton, whose breakout performance of the song at the Country Music Association (CMA) Awards with Justin Timberlake propelled the song to a greater level of popularity. Stapleton's version of the song has been certified Diamond by the Recording Industry Association of America (RIAA).David Allan Coe (born September 6, 1939) is an American singer and songwriter.[2] Coe took up music after spending much of his early life in reform schools and prisons, and first became notable for busking in Nashville. He initially played mostly in the blues style, before transitioning to country music, becoming a major part of the 1970s outlaw country scene. His biggest hits include "You Never Even Called Me by My Name", "Longhaired Redneck", "The Ride", "Mona Lisa Lost Her Smile", and "She Used to Love Me a Lot".

His most popular songs performed by others are the number-one hits "Would You Lay With Me (In a Field of Stone)" sung by Tanya Tucker and Johnny Paycheck's rendition of "Take This Job and Shove It". The latter inspired the movie of the same name. Coe's rebellious attitude, wild image, and unconventional lifestyle set him apart from other country performers, both winning him legions of fans and hindering his mainstream success by alienating the music industry establishment. Coe continues to be a popular performer on the country music circuit.

The stuff that 99% of readers would turn inside out about includes…..
SO……
Back to the reason for wanting a CD player and Radio 2.
I also wanted something with Bluetooth to protect my driving license.
So I pooped down to Halfords earlier on.
You know that saying
IF YOU DON'T LOOK BACK AT YOUR CAR WHEN YOU WALK AWAY, YOU SURE BOUGHT THE WRONG KINDA CAR
HAPPY TO SAY, I STOPPED, LOOKED BACK AND SMILES.
As I usually do with most of the cars I buy.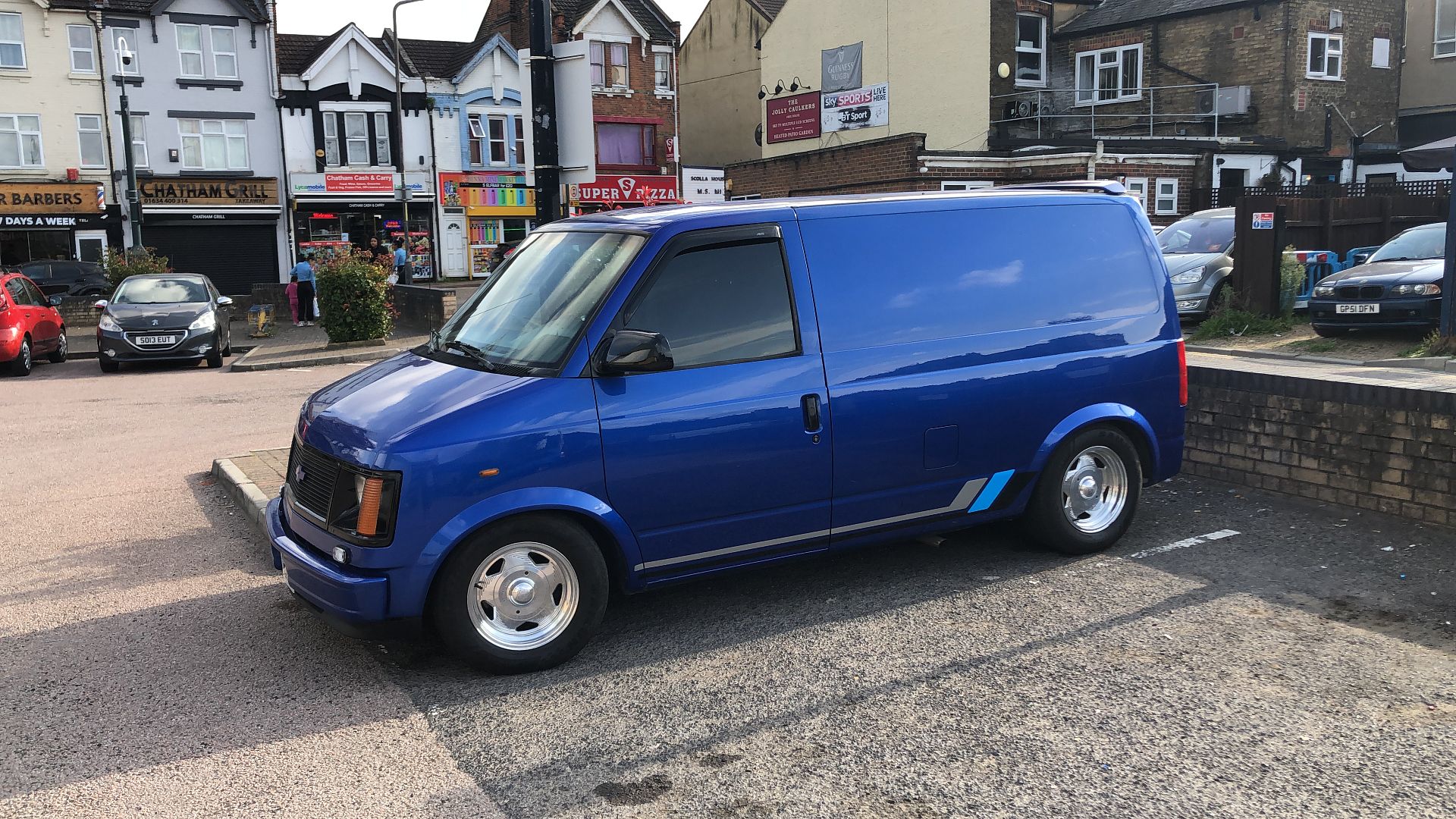 So I got helped by a lovely lady (for a change in Halfords, I have had some terrible experiences there, looking for help) called Eliza. Thank you.
She suggested choosing between the following three.
They all are around £100.00 which to me sounds cheap for what is delivering what I need.
The selection includes these.
I have not lived with Alexa, but I hate Siri for listening in on every conversation I have. So Alexa may be very useful but also irritating like a puppy thats had too much time on its hands (paws)
I will need to fill this hole….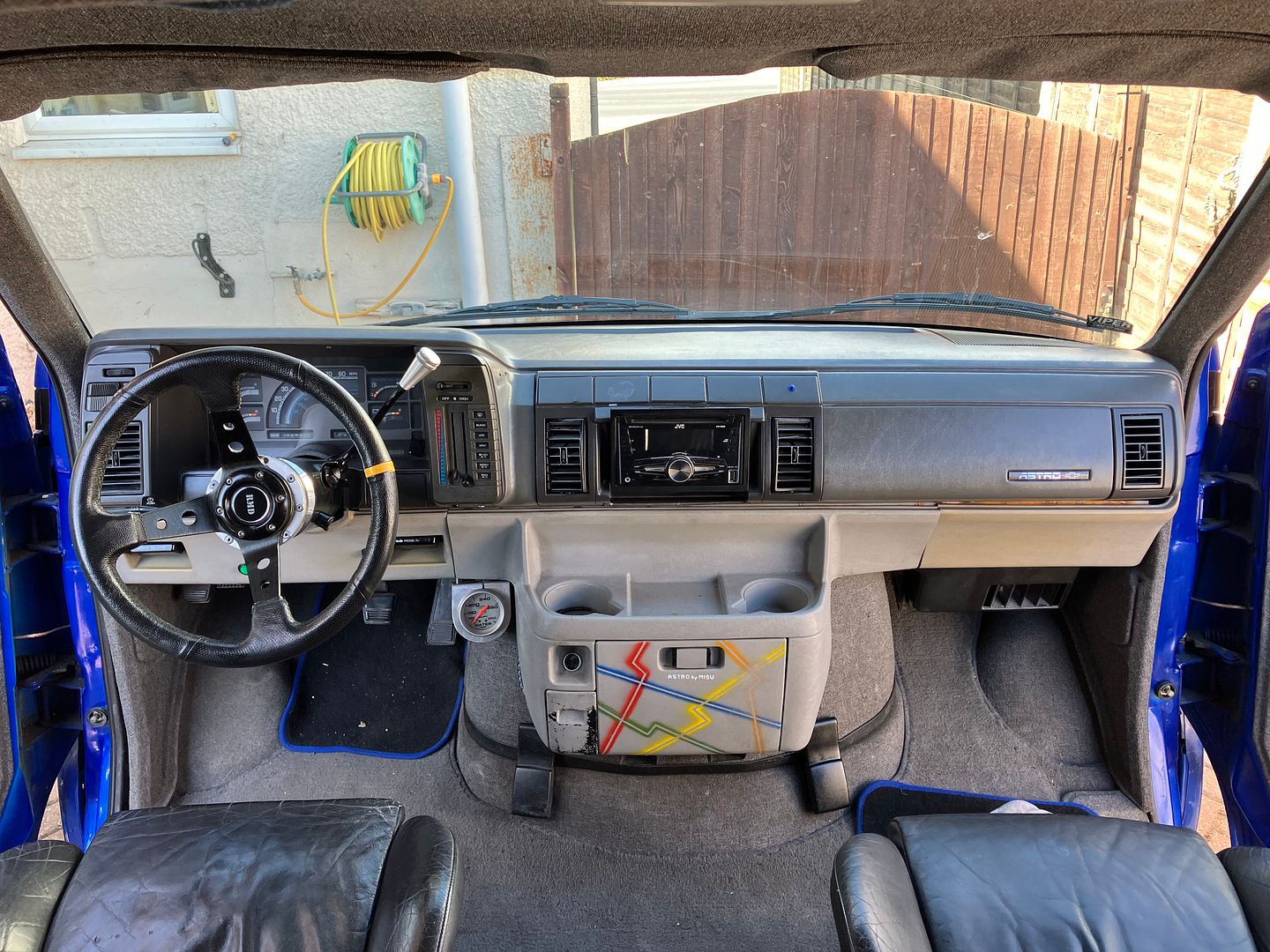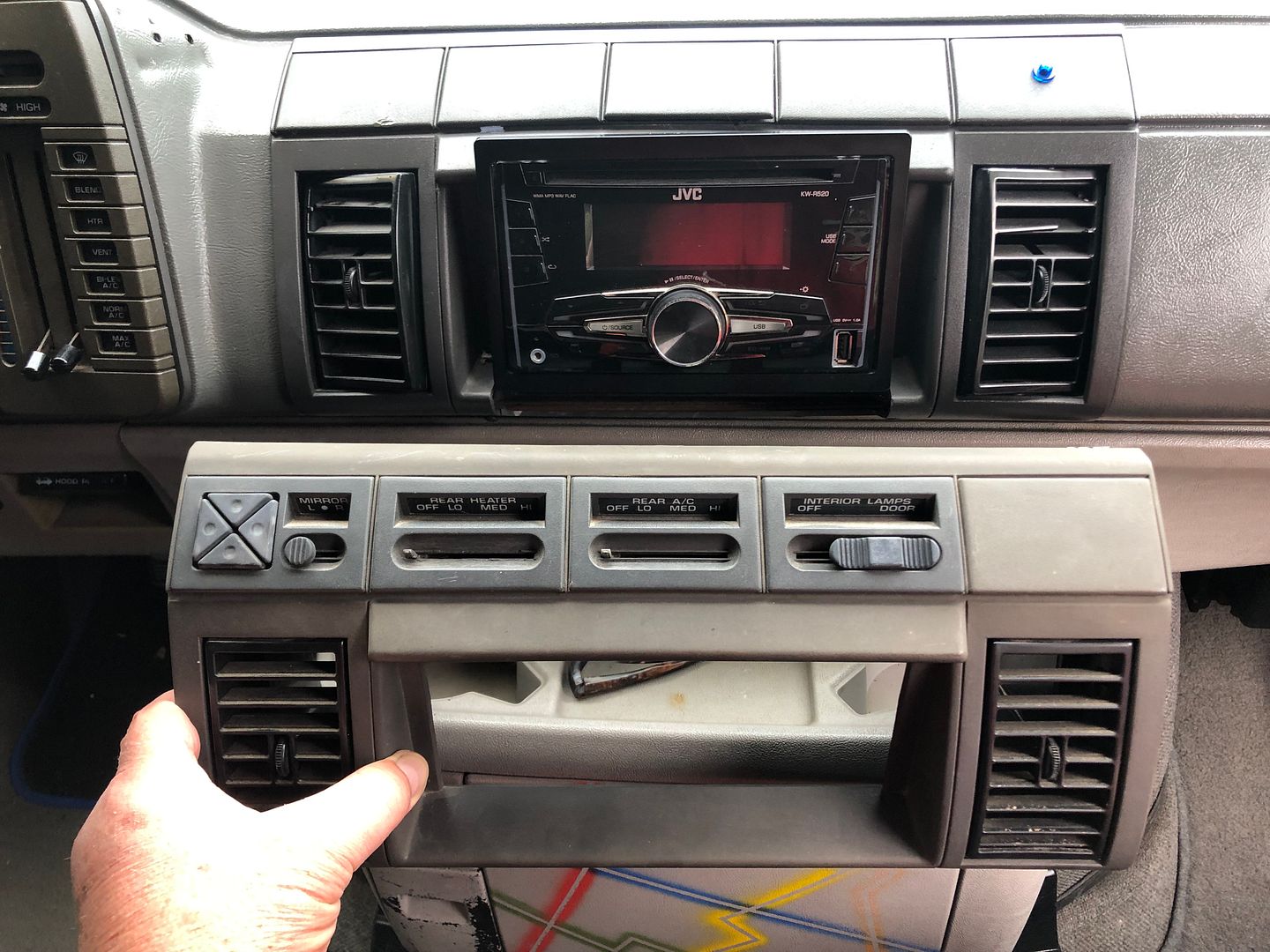 So this supersized turd will leave, replaced by a single DIN unit that can drive, via some amplifiers already fitted to the wall (One powers up, one not, but possibly disconnected) a pair of 6x9's in the holes in the doors, lets start with fresh speakers too, with less protrusions and also at least a pair in the rear doors, and maybe some tweeters if one can get them in the game as well.
Did I mention I know nothing about all this clever music installation stuff, so may need some help??
Speakers need replacing.
Sooooooooo………..
Question to the Collective, any preference on the head units on display, and I think Alexa, though not offering a blowjob, does seem the best bang for the buck.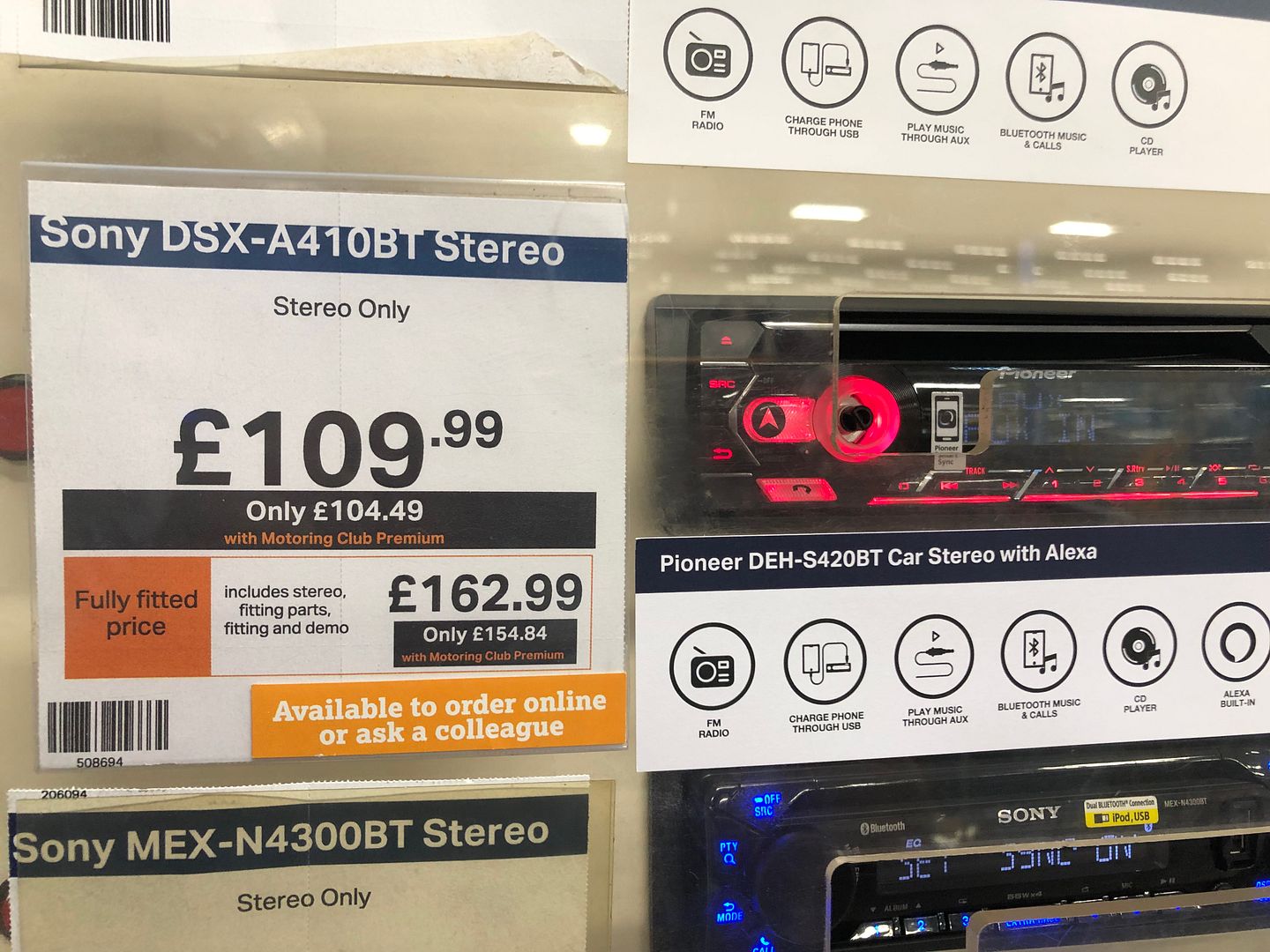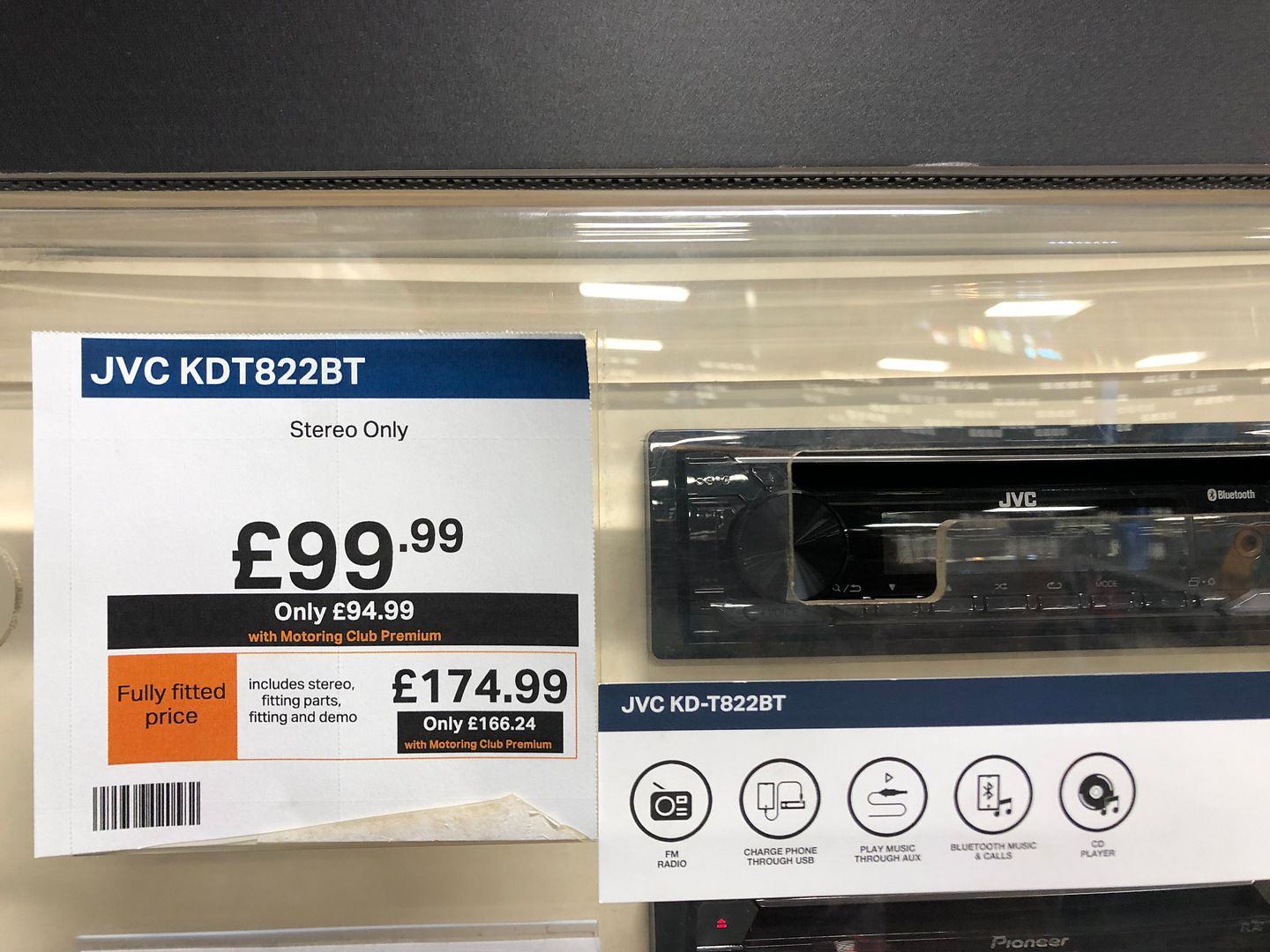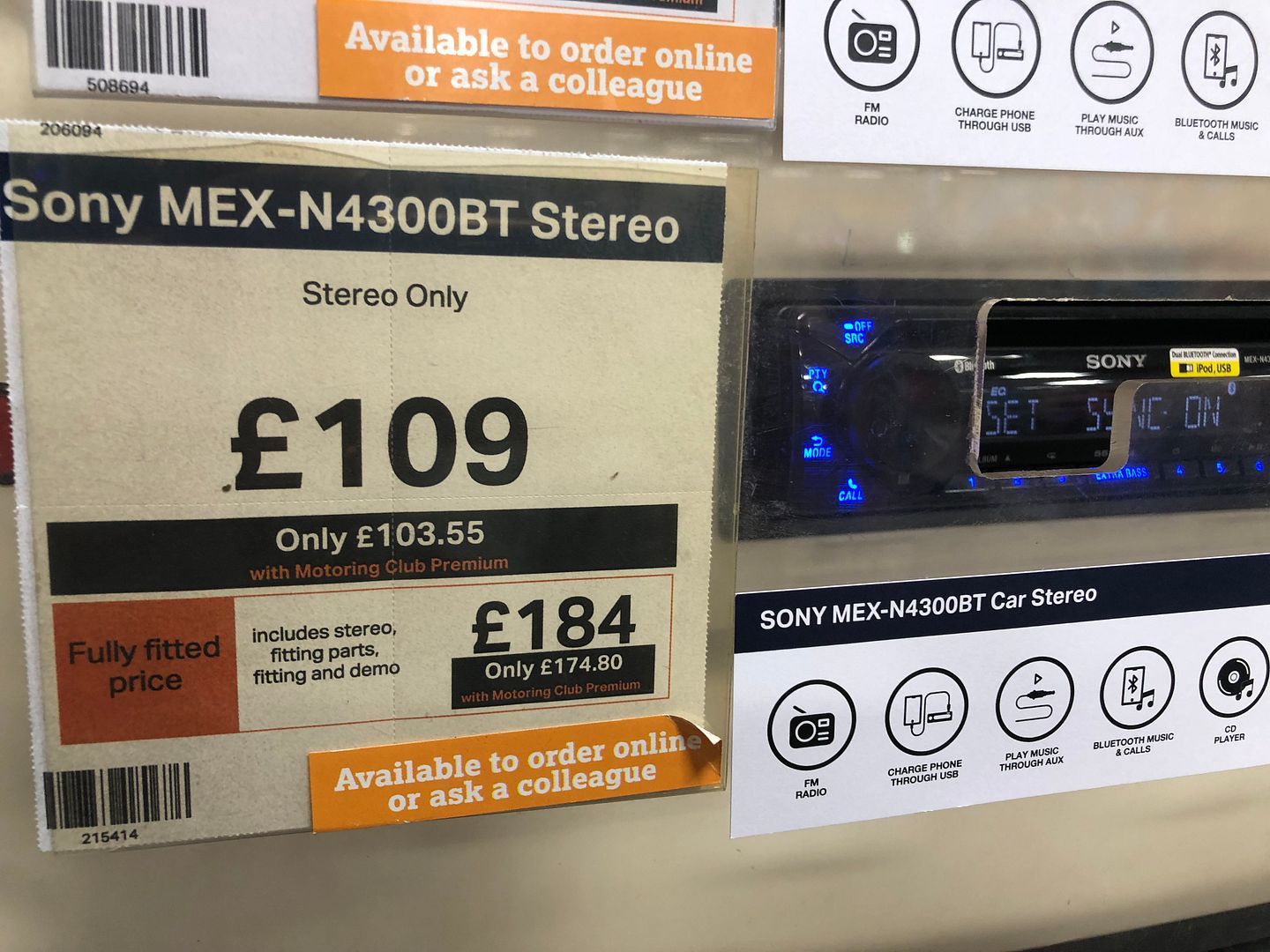 Opinions, advice (HELP) all received with thanks.