So after losing my metro back in October last year I needed another retro, but at the time didn't want anything too fast. I spent an age looking for something and in Jan 23 hopped on the train to buy this: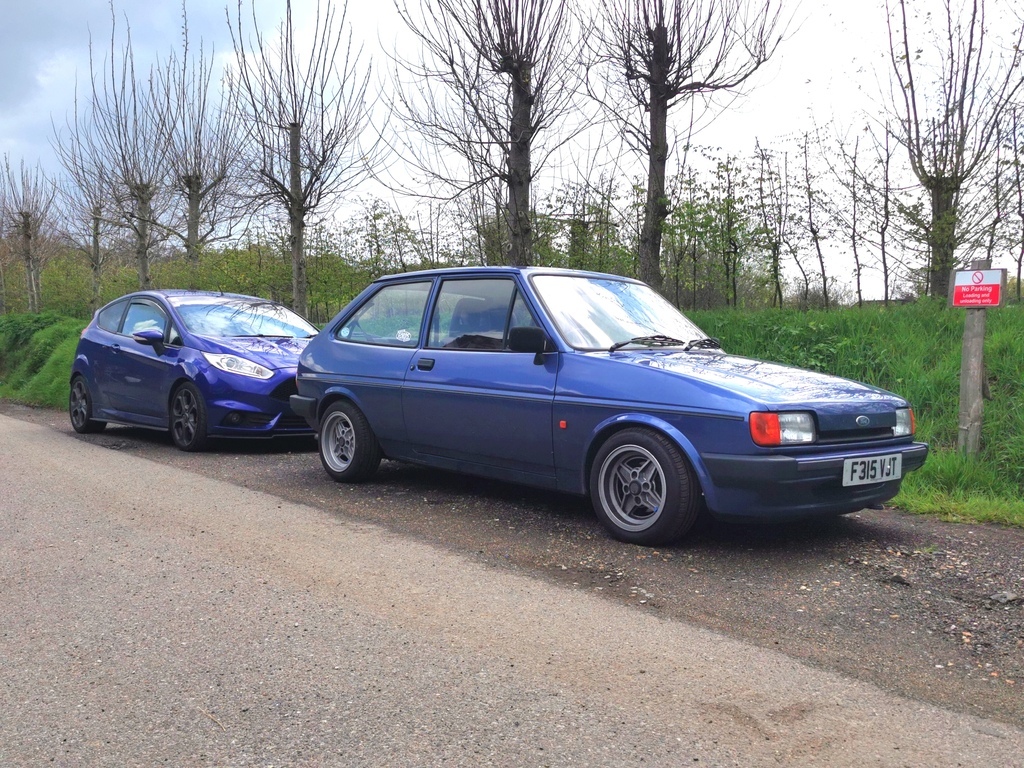 Sorry not many pics of the car (the ST behind it isn't mine, but they make a good looking couple).
It's just a 1.1 4 speed and to be honest I didn't really bond with it that quickly, almost put it up for sale but it won me over. It's on coilover at the front with lowering springs at the back. The fronts been poly bushed (not sure about the rear)
Capri laser wheels with nangkang tyres finish off the spec list.
It's got a really, really mint interior, genuinely show quality.
The plans:
So to start with I grabbed a pair of CVH engines, they were advertised only as 2 x 1.6 CVH engines. No info at all but for £150 I thought "why not" so I drove to Newbury from Brighton and popped them both in the back of the slagwagon.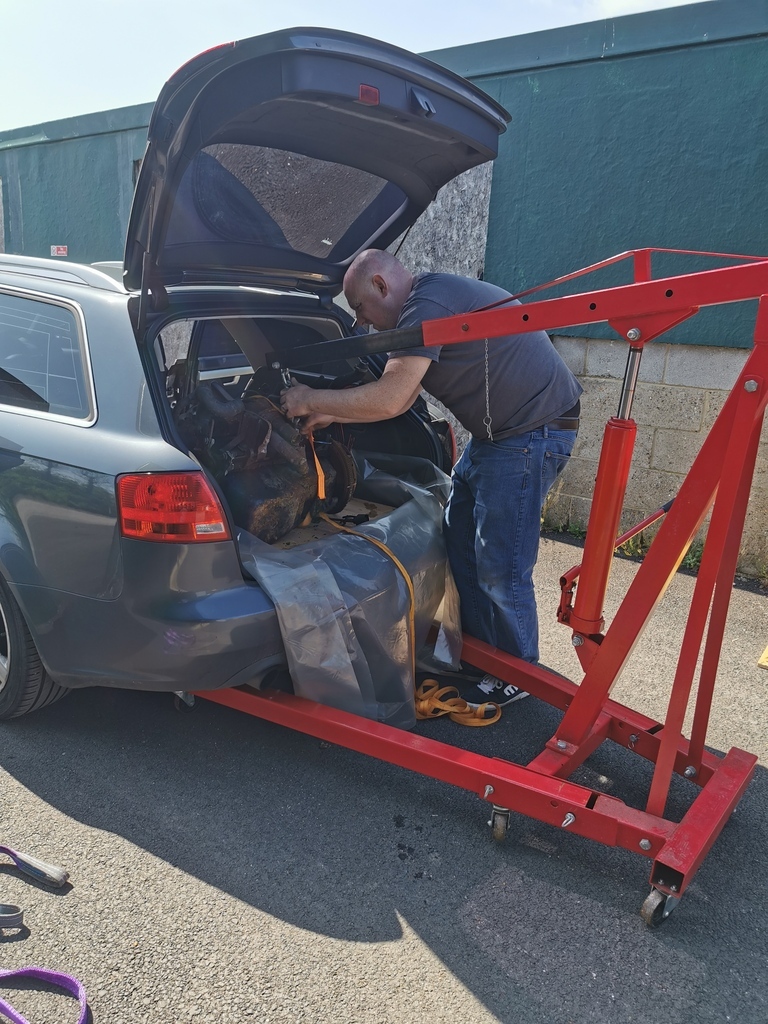 Turns out they are an xr2 and an xr3i so bonus!