I have just got my car back on the road and am trying to check/tune the bike carbs.
It has a set of Mikunis from a 1989 Yamaha FZR 600.
I was messing around with the carbs and got what I thought was a reaasonable setting so threw a new set of plugs in it and did 10 miles of mixed driving. Before putting the new plugs in I leaned out the pilot circuit a bit as I think a sooty ring can mean a rich idle.
Anyway, here are the plugs I pulled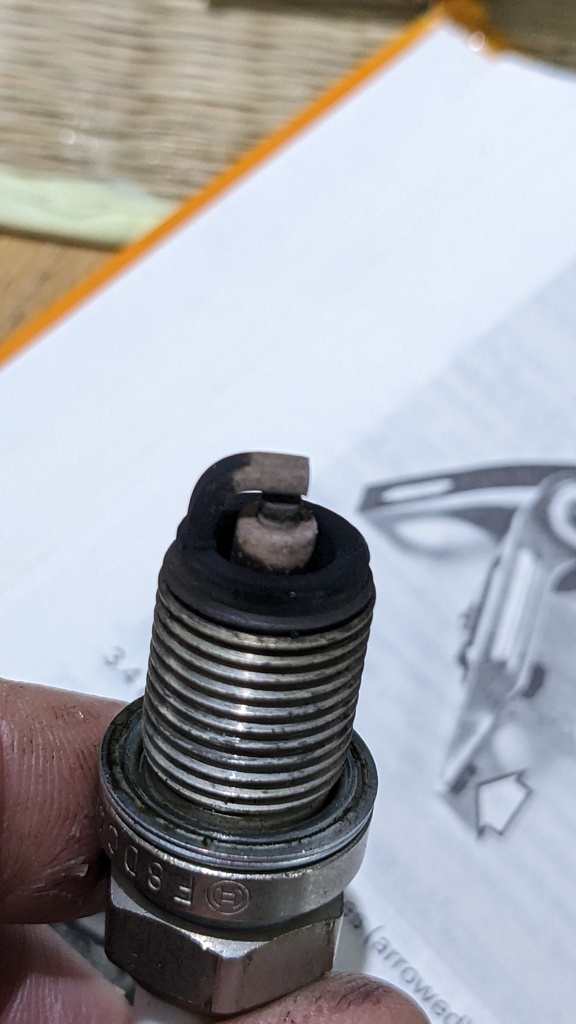 And these are the new plugs after about 10 miles of mixed driving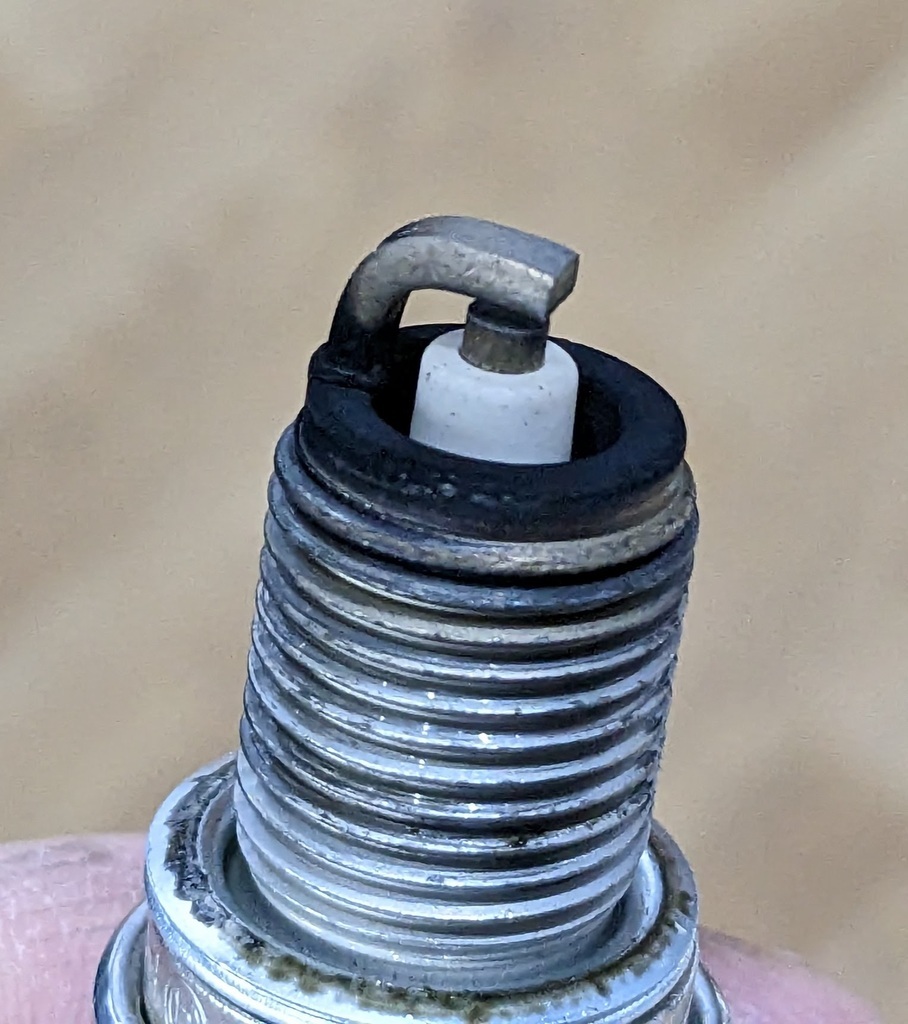 I think it still looks a bit sooty around the edge (rich pilot?) and either OK or a bit lean on the ceramic and electrodes.
Any thoughts or comments?
Thanks