Well, where to begin?
I haven't been here since last year, a year that was, frankly, s**t.
Wifey needed a brain operation and there was much kicking and biting to get it done, never mind the fear that goes with 'brain operation'.
Anyway, it all went well, so all began to head back to normal.
Unfortunately, on Friday, I lost my beautiful Son in Law to a brain tumour. After 8 years of living with it, medicating for it, it was time for him to leave us, heartbroken.
So, in order for me to focus on something, concentrate and move forwards, I've decided to actually do a write up on my recent acquisition, my Dodge D150.
For 6 years I owned a Pontiac Formula Firebird and I had reached the point where I had done all I wanted to do with it, spent all I wanted to spend on it and drove it as much as I had wanted to drive it.
Obviously selling it involved dealing with absolute d*ck heads until, finally, I sold it to the fella I had bought it from 6 years previously.
What to buy now? I saw so much that I liked, not just U.S tin but, ultimately, I had to ask myself whether I could live without the sound of a lazy V8 and the answer was a definite NO!
I looked around for an age, hoping to find a 60's to early/mid 70's American saloon but, no. They were either too much or just too cr*p for the money that was being asked.
I had not wanted a pick up, did not seek a pick up but the Dodge sort of jumped out at me. The price was sensible, the ad was 'honest' and it had the legendary Mopar 318 under the bonnet.
So a pick up it was and ta daaaaa, this is it....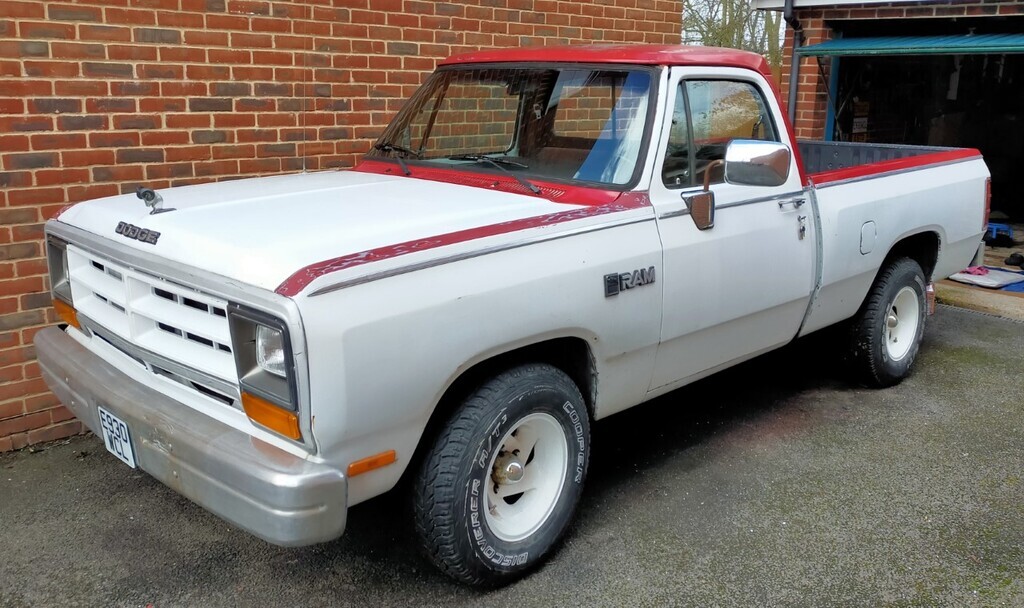 I actually paid for it what I sold my Firebird for, £6250 which, for an American pick up is pretty good, I think.
So, very early one morning, I took trains from Norfolk down to Brighton, did the deal and drove it 160 + miles home.
It didn't miss a beat.
Issues? The seller mentioned the wander 'coz it's an old truck' but it has nothing to do with being an old truck!
It had received a repair kit to the rag joint, obviously, to try and cure the issue and I also got to keep various ball joints etc that he had bought to fit to try and rectify the problem.
Did I also mention that the steering is heavy? Basically, IMHO, it's knackered.
Mind you, the huge M&S tyres don't help, they are going.
To this end I ordered a replacement PAS steering box and hoses from Rock Auto for me to fit ASAP.
Another issue is that it has red indicators built in with the stop lights etc. This is illegal!!
How it went through MOT's like that, I dunno. It's been in the country since 2017 and has never been pulled up on it.
Anyway, I bought a converter, used in the US to help split the indicators for when towing trailers. This should sort things out when I convert the reversing lamps into indicators using orange bulbs.
Do I make sense so far?
Paint work. Atrocious. Painted white when it landed here, probably by an idiot with a trowel, photos at the end to demonstrate.
No primer was used and, as a bonus, at some point, in the States, another idiot had painted over the original Mopar red with a burgundy colour, no prep or primer, obviously.
I decided, very quickly, that I wanted to return the truck to red again. I did consider Mopar red BUT I reckoned a well known, basic, easy to get red was called for. I chose Audi Brilliant red.
The cab area was and is a joke. Plastics, which were burgundy, have been badly sprayed black, which is peeling, the red carpet is fitted all wrong and has had it and, well, you get the picture.
Over the last couple of weeks I have been working to get the rubbish paint off the door apertures, inside of the doors and, generally, get the inside done so that the outside will be the only thing that's left.
Quality paint job.....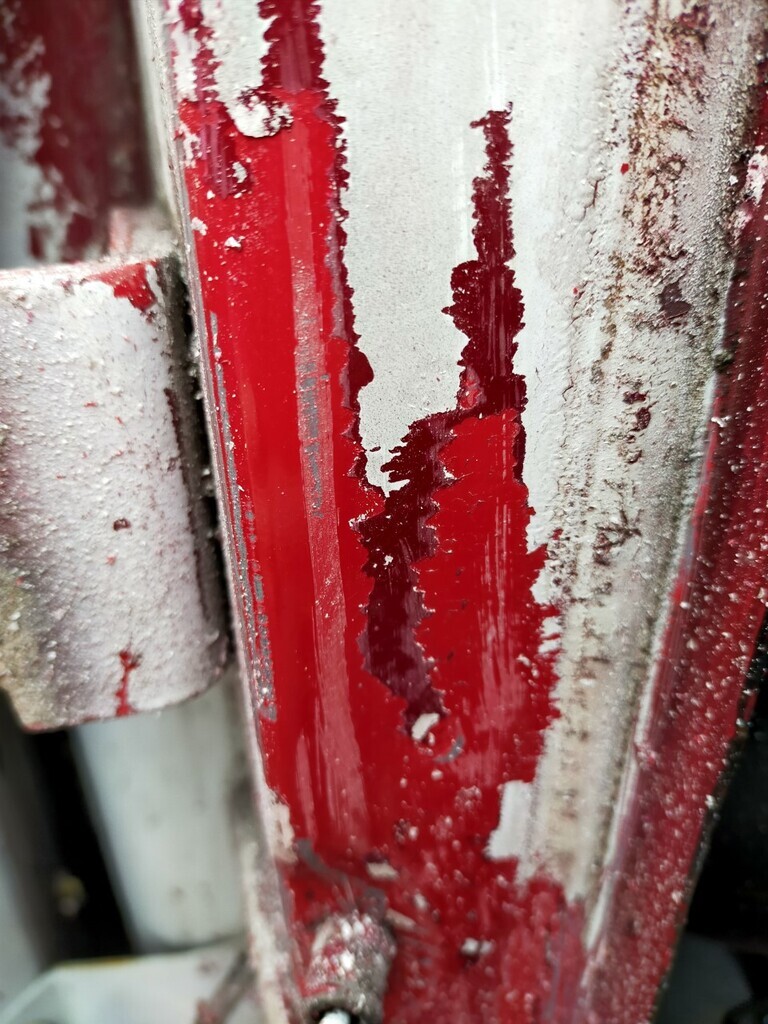 Laughably, the back of the cab ( outside ) has been painted too meaning that they went to the trouble of removing the rear bed to paint!!! You couldn't make it up!
In order to get as much of the scabby paint off as poss, or at least make new paint go on with success, the doors had to come off.
As I would be doing this on my own and assuming the doors weigh a ton, I rigged up a contraption using a jack, metal plate tacked on to it and some wood bolted to said plate.
Voila!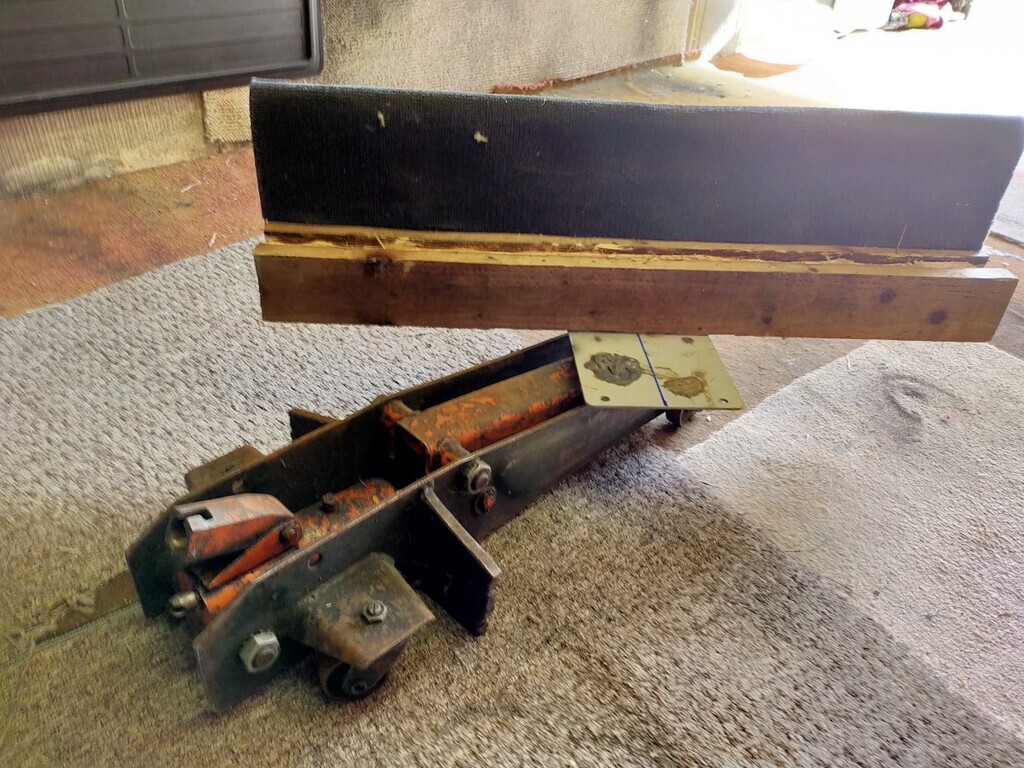 Basic and highly effective, it supported the weight of the door which allowed me to have one hand on it to steady it while I got the last bolts out. Fitting the door back was easy peasy too.
I had to go back to bare metal, the paint was just so rank.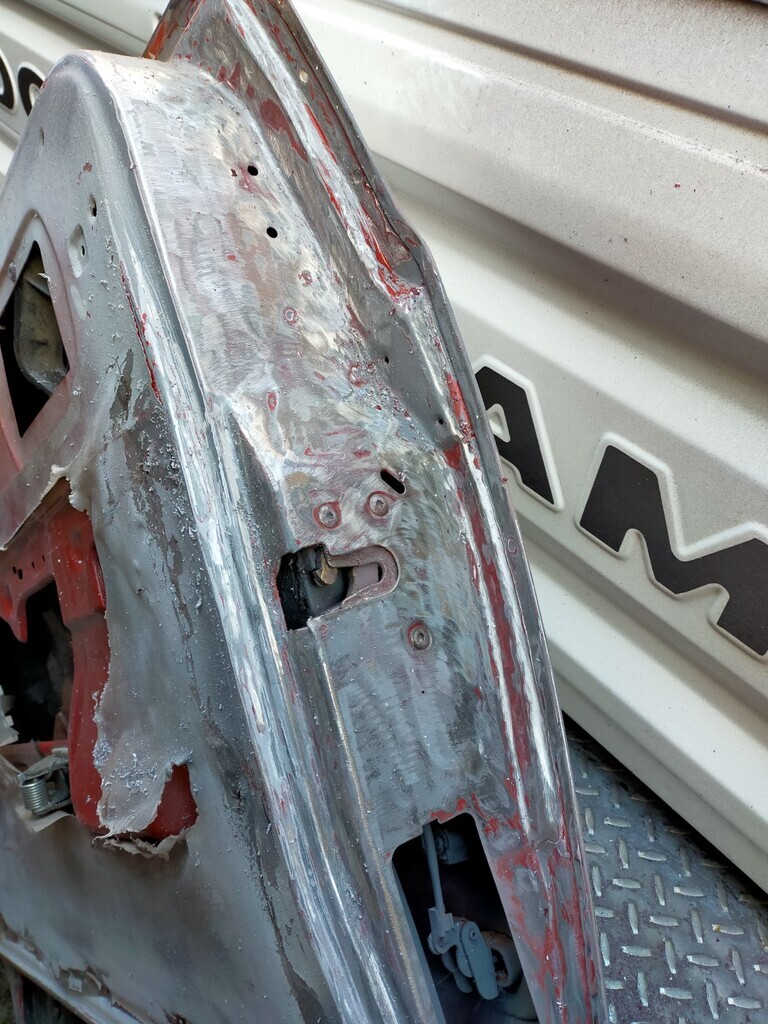 Rubbed down and undercoat on..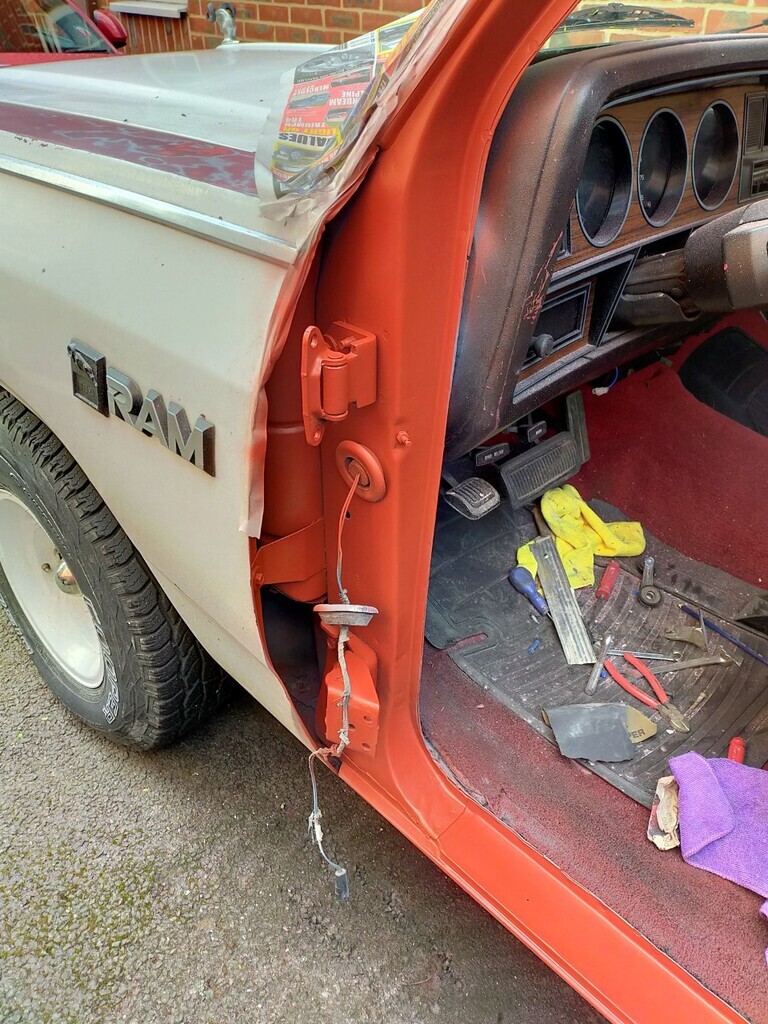 Top coat going on..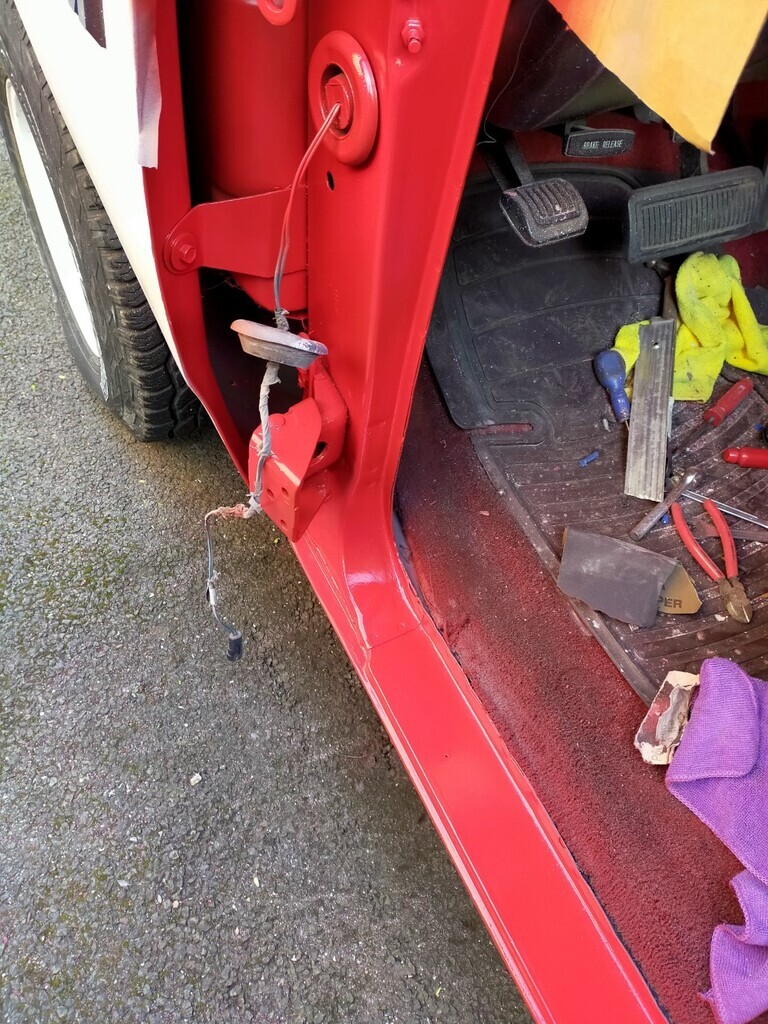 Getting there.
I have pretty much done the drivers side, the passenger side is next, as will be the cab area which has been matt blacked the s**t out of.
Wheels are being looked at, some Suzuki rims have the same PCD, CB and offsets as my truck, which gives me a few more options.
The bench seat will make way for two single seats, the dash and door cards will be repainted, the headliner will be recovered and so it goes on.
I need to keep busy.