I didn't have a retro enough car for RRW, my X plate LS430 and Y plate EJ Civic aren't really going to cut it...
...so I bought a car on a whim for £400, from an advert where all the pics were in the dark, wish me luck!
1990 Mazda 626 GLX carby 2L auto, local Devon car all it's life, lots of old history but not a lot of recent (same old story). I know very little about it, dragging it home tomorrow but here's a few initial pics I snapped. It's definitely a "rare but no one cares" sort of car, but if I can get it through an MOT then I think it has potential. 
The plan is to drive it up north to the Weekender for camping, if it scrubs up alright it may get entered for the white room, but let's not get too excited yet.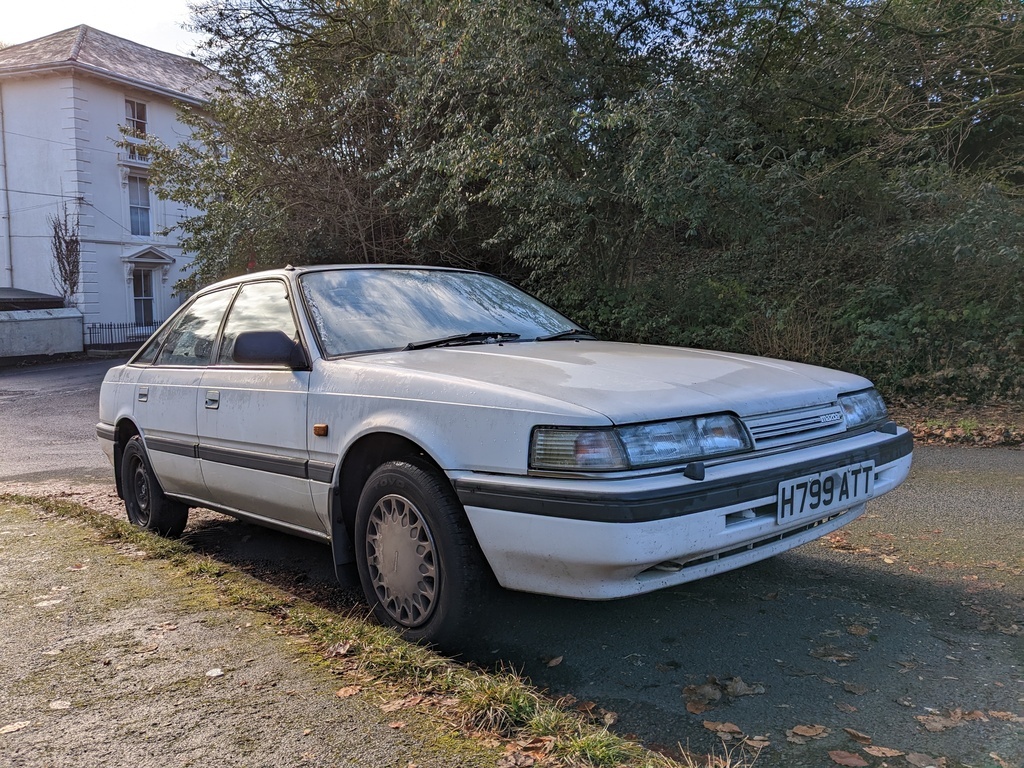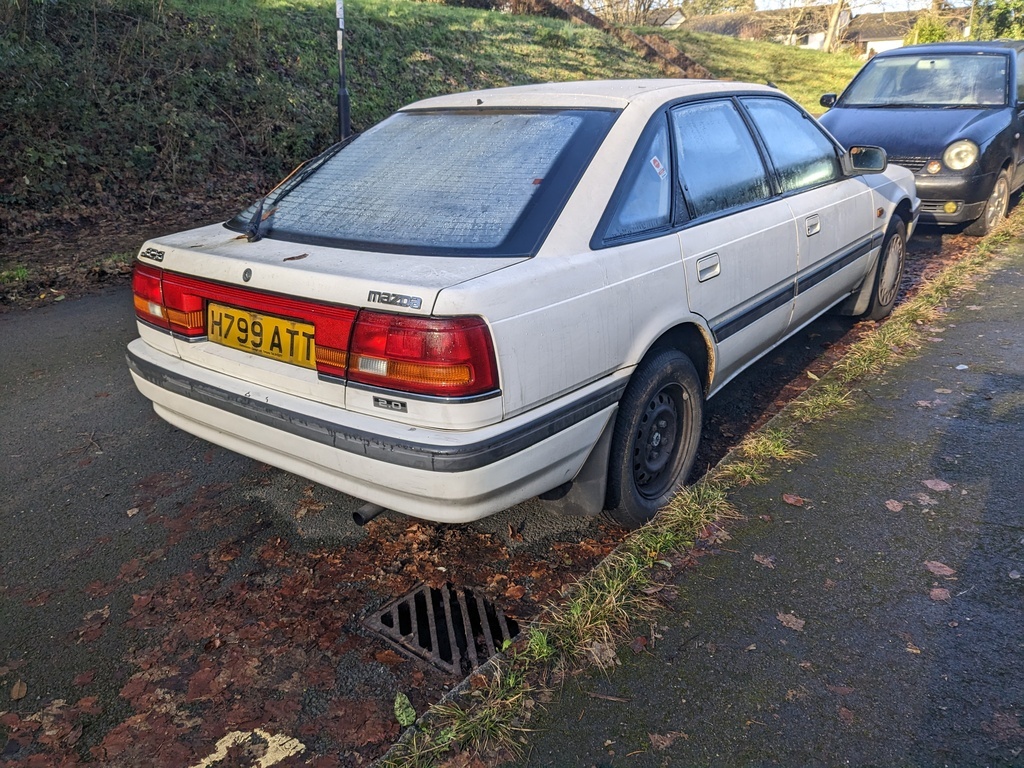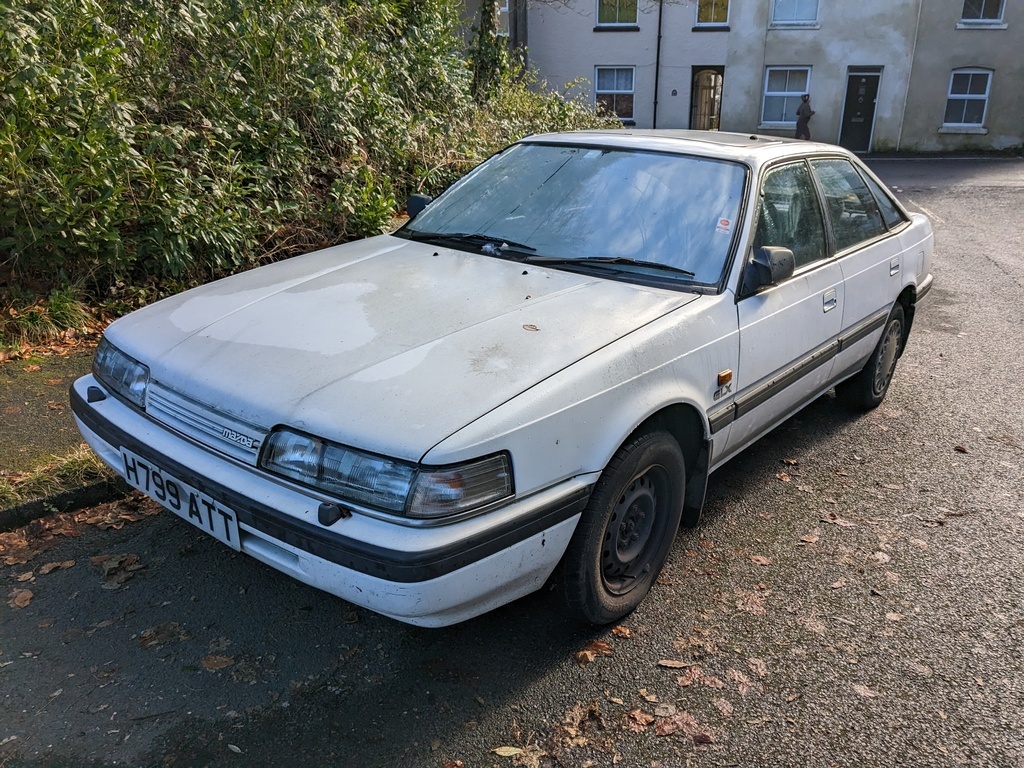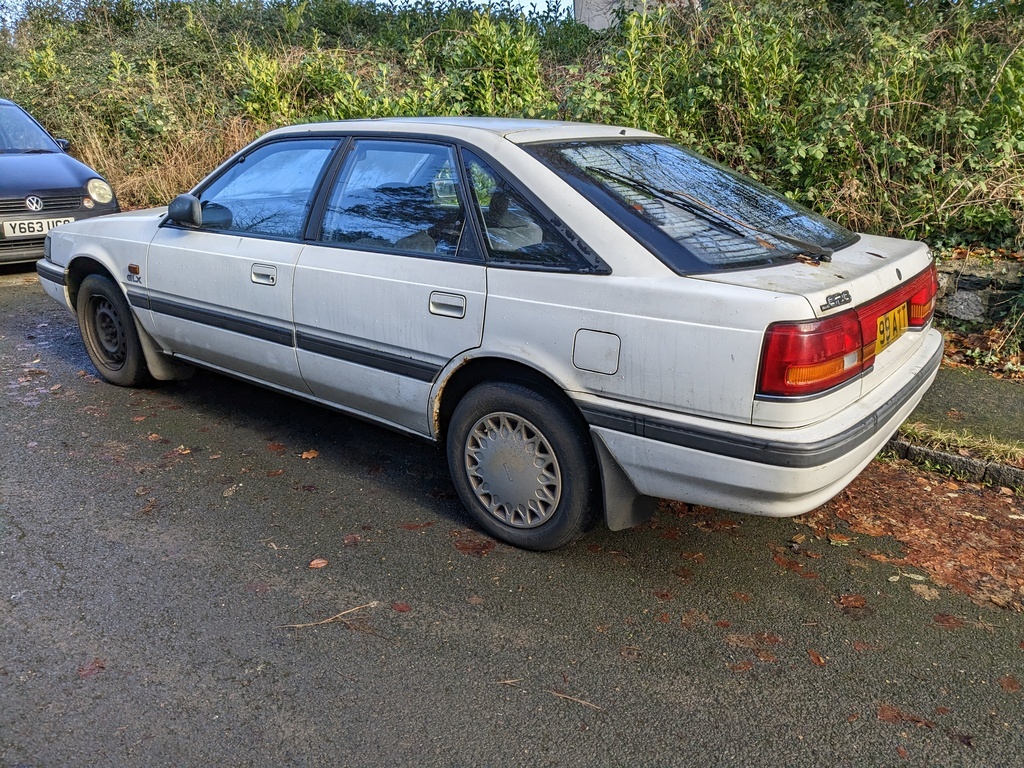 More details tomorrow!