Hi Everybody,
Busy looking for a 'Safe' fuel pump relay that cuts out with the engine not running. The VW one I tried before had a small pin for the ignition and are expensive but after a search I came across this Volvo one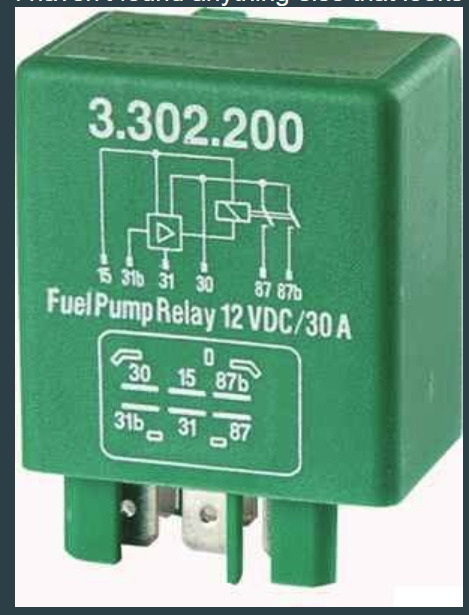 The pins work in terms of the size and the connections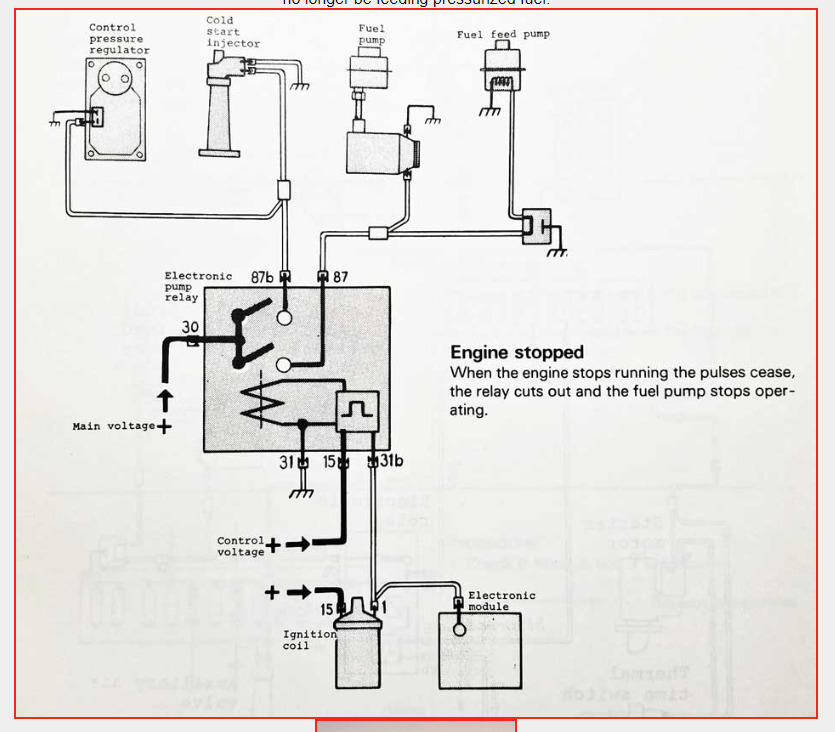 That is also nice and cheap.
www.ebay.co.uk/itm/294950152577?fits=Car+Make%3AVolvo&hash=item44ac662981:g:eP4AAOSwflFjreIX&amdata=enc%3AAQAHAAAA8DTg6AzRnj2vy4WAc9Xa5fm74Yzk95XNOGHPUFQDYfEheQSZ%2Fvsm4aiJ%2BkLUOU%2B0jgtrRjO3ecIBtHLy%2BWoXAu1PFzH9Pa%2F7ZEfWKWnfVTWD0GllrZZ68czEXpuKMfIkj1X5X95DFfM5PU6sOaOi9fddMAegtiWI1hwuMXCIZ8gj9h8vE4MhUqHvWBenDvldKdBZEjisZf9TGFmWQO3atG1%2FJrxAV6tU55u1JLyLQsAzW8RJqt9f4MO8gnpD1sP%2FrFy4dKumMbRJLMPEkZVz9Co1zL1lmXLUp%2B70W9mwYyyKue1uvtkL%2FmHyYACOx88FGg%3D%3D%7Ctkp%3ABk9SR6bSycCuYQ
Question:
Looking at the circuit diagram will the ignition live initially activate the relay on pin 15 to prime the pump before the signal from the coil negative then keeps it triggered on pin 31b when the engine runs ?
If it does looks like a good solution for a big pin cheap safe relay.
Thanks for looking.
If I'm being honest I'll fess why I want to do this !
James