I may have made that sound a little more dramatic than the reality.
Still the neighbours were going on holiday and asked if I'd put the bins out for them.
Thats 10 days of being able to make as much noise, dust, nuisance etc as I liked.
I had a couple of weeks to get ready so I planned the project to try and get the noisy stuff done first, trouble was I should've been lining up doors and stripping the cab out.
Mostly quiet stuff.
In the end I opted to postpone the doors etc and start on the underside. This would be noise and dust for days.
First thing was to get set up properly I only have a small working space so being organised is the only way to be productive.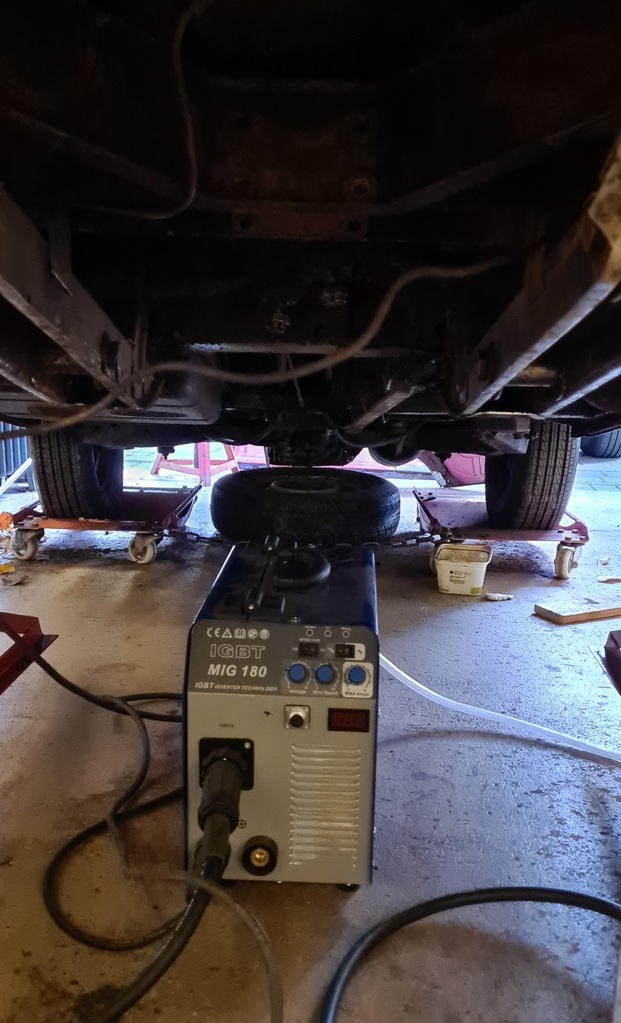 Van raised, mig in situ, gas bottle clamped to the wall and we're ready to start cutting.
I knew the front panel had been repaired and would need re doing, fortunately the inner panel wseemed solid so i at least had something to work to.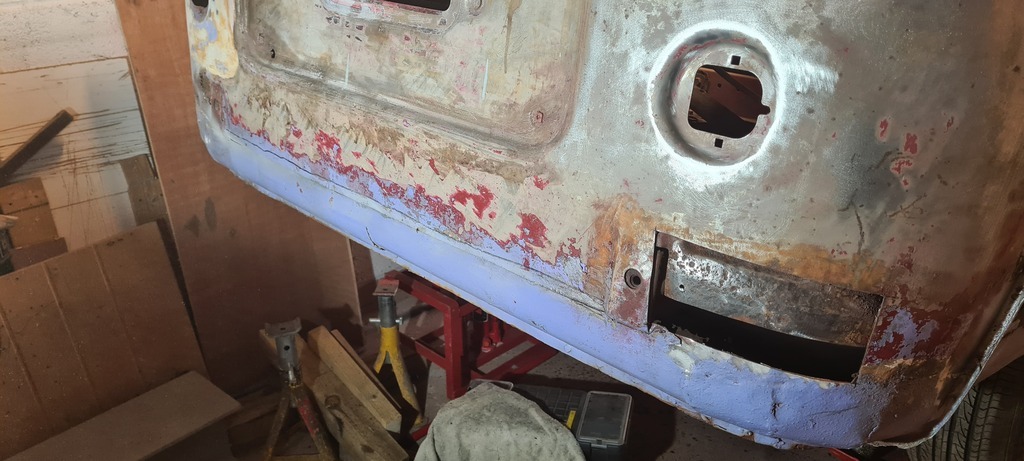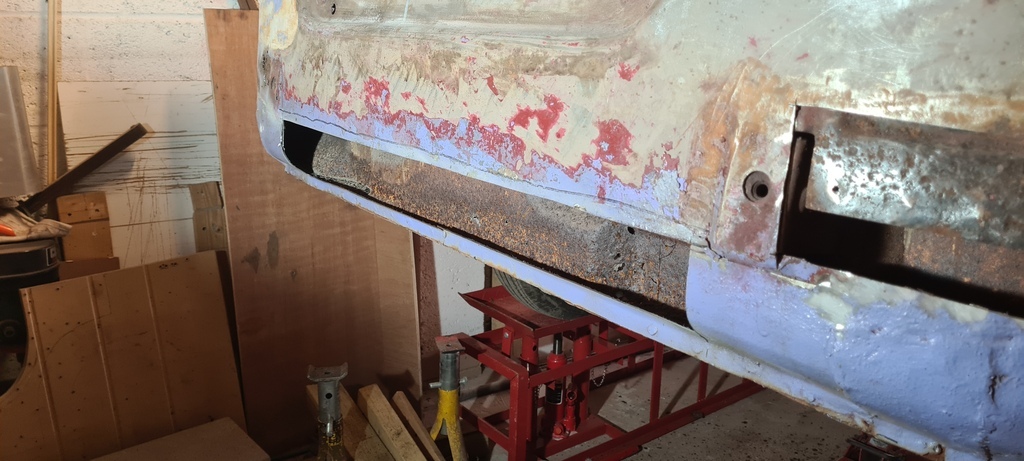 Test peice cut out and the previous repair becomes obvious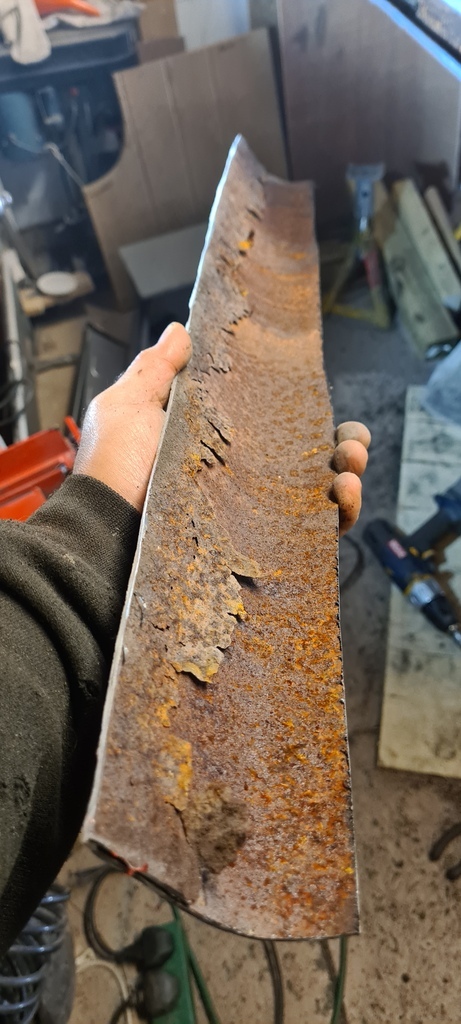 Unfortunately so does the pitting on the inner skin, meaning I will have to replace that after all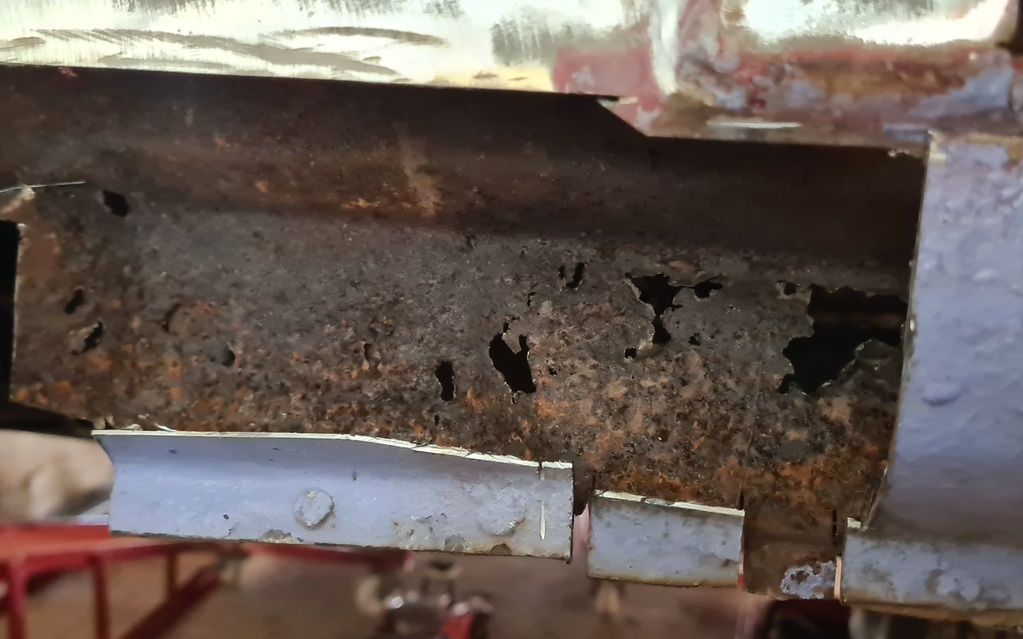 I decided to work from the centre out in sections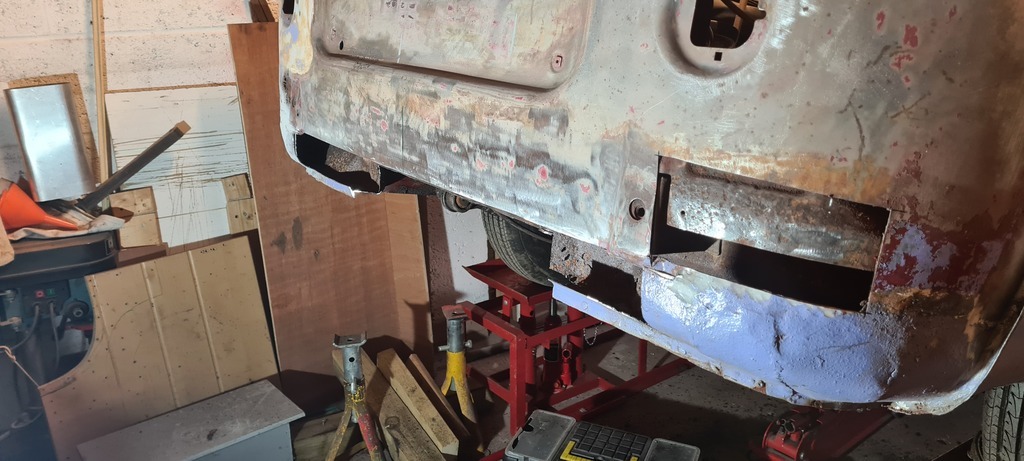 I needed to keep some reference points across the front.
Iknew I couldn't make the inner or outer skin in one go so losing the lines was a real possibility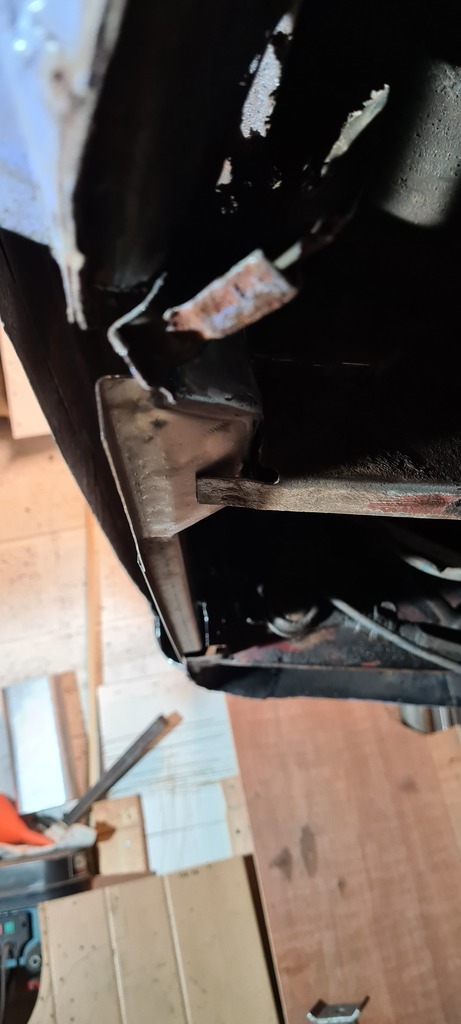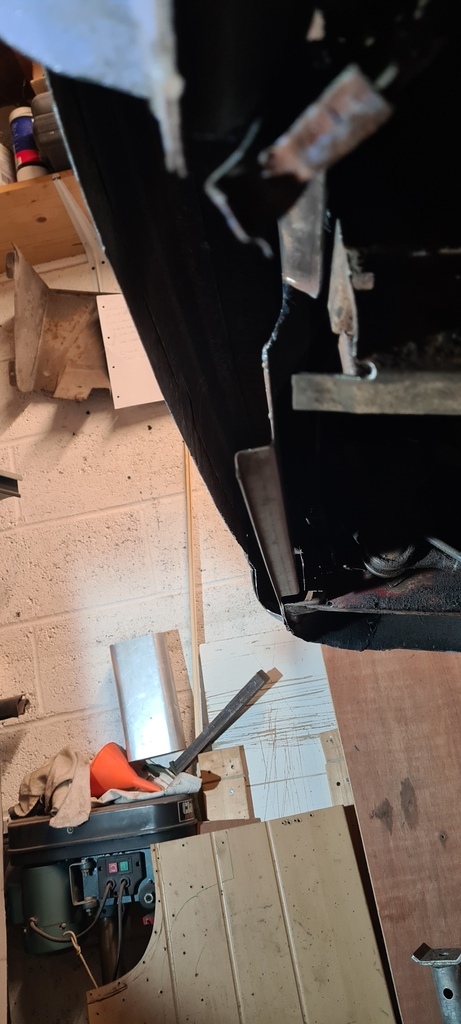 For reasons known only to fiat they kept the outer panels very clean and simple whilst making the inner structures unnecessarily complex pressings.
I'm getting them as close as I can and thankfully they won't be seen but it's very time consuming
Next up the dreaded corners