I still need to figure (find out) what wheel bolts for alloys, these wheels need.
Not got any.
I think they are longer than standard and may have a specific collar.
Contacted @mercdan 's favourite insurers.
Quoted £275.00 for comprehensive cover…. Said to be best combo to cover this car.
Sounds like a lot of bollloxx.
Anyway, took the wheels to town.
Loaded,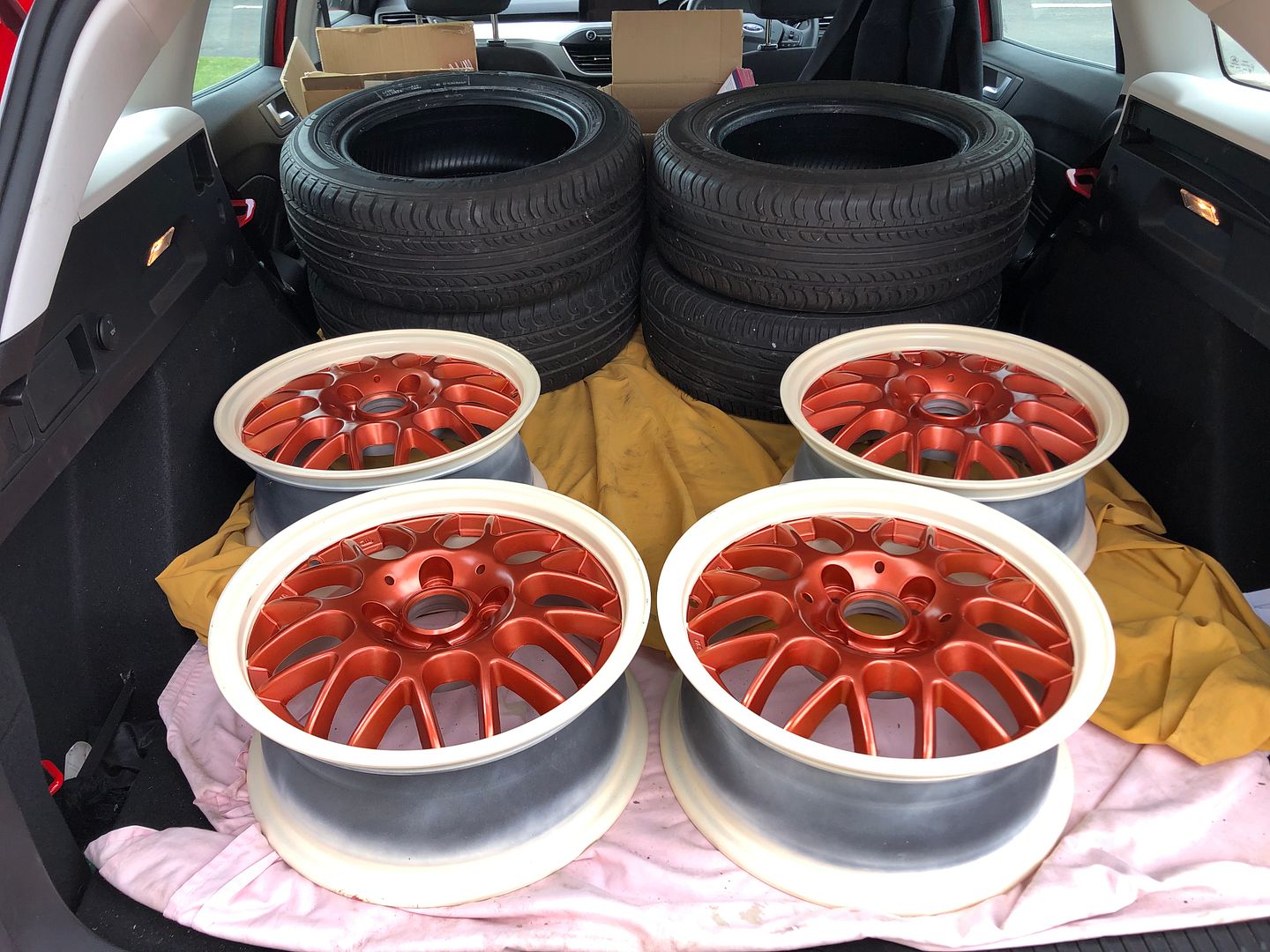 Stretching….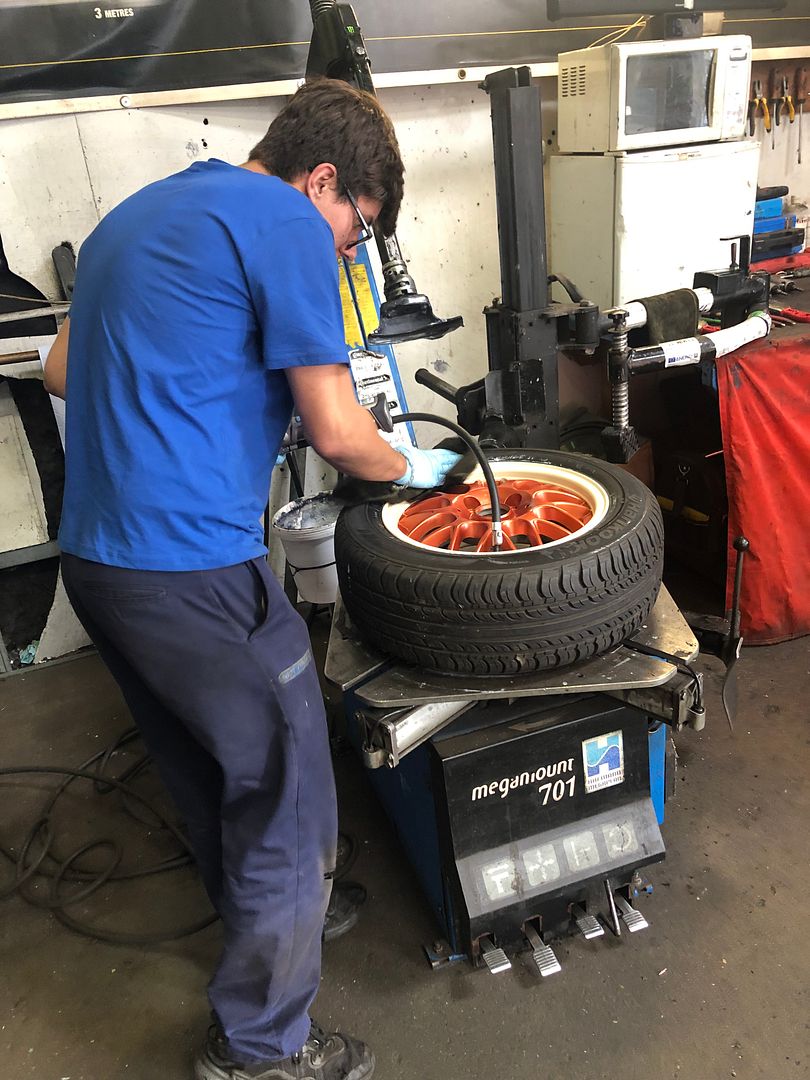 Balancing act.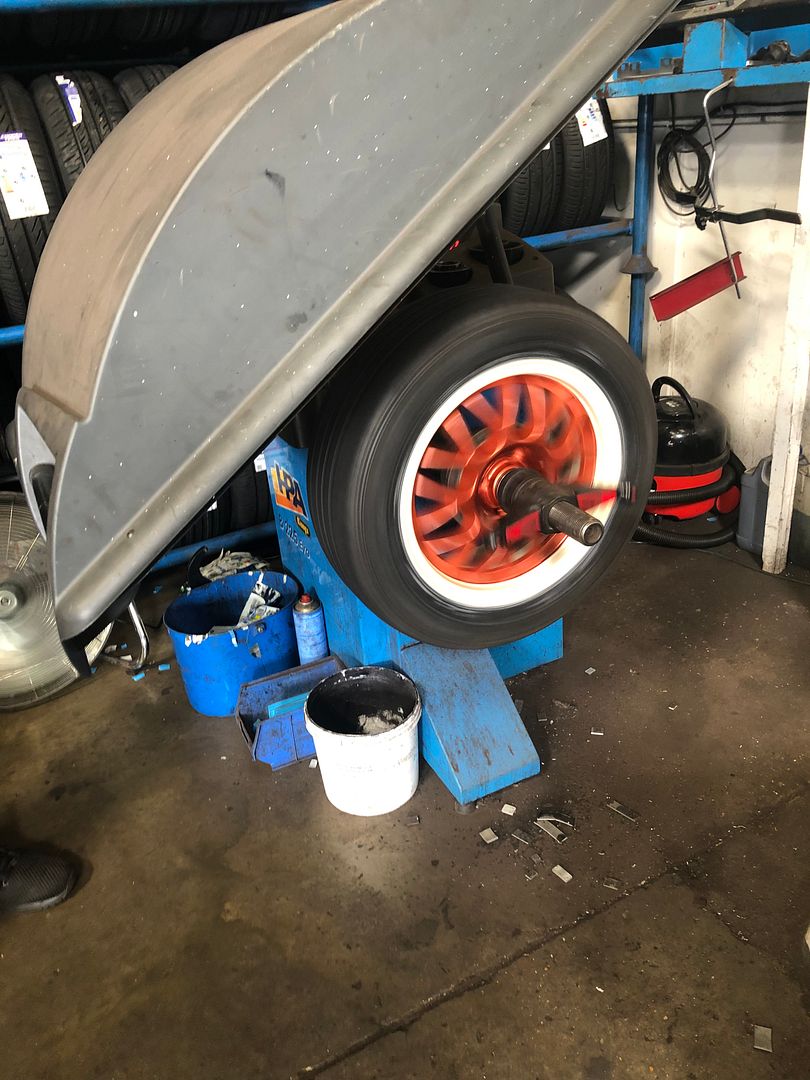 Yup……… looks decent.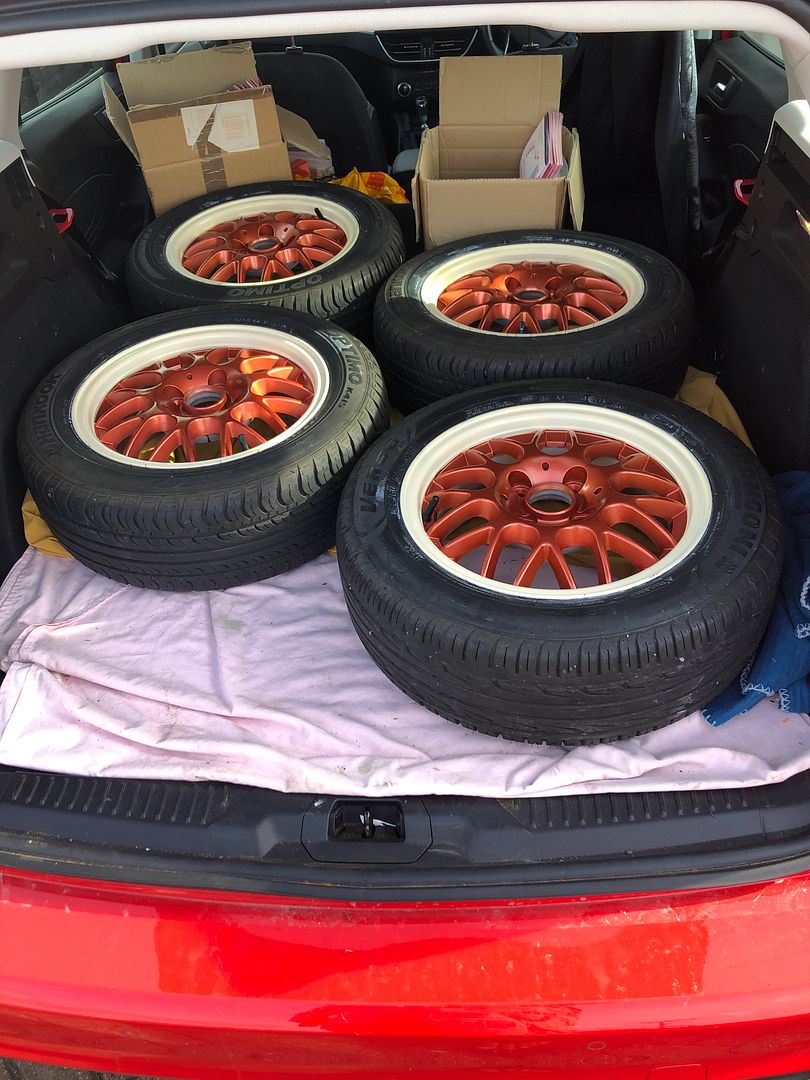 Back home.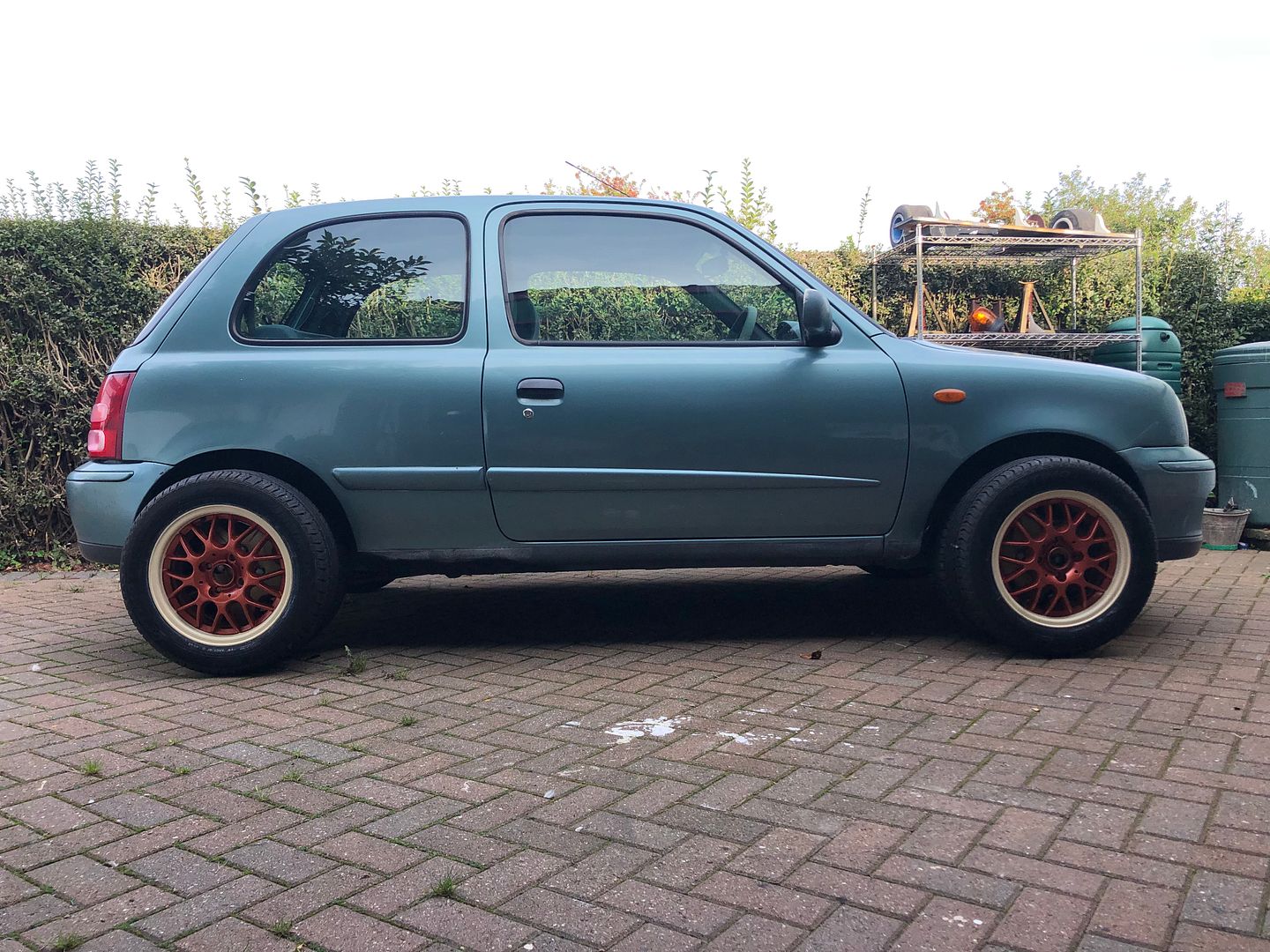 Simple mock up, well…. Placed side by side.
Typically, George, the cat I don't have, was waiting for his dinner.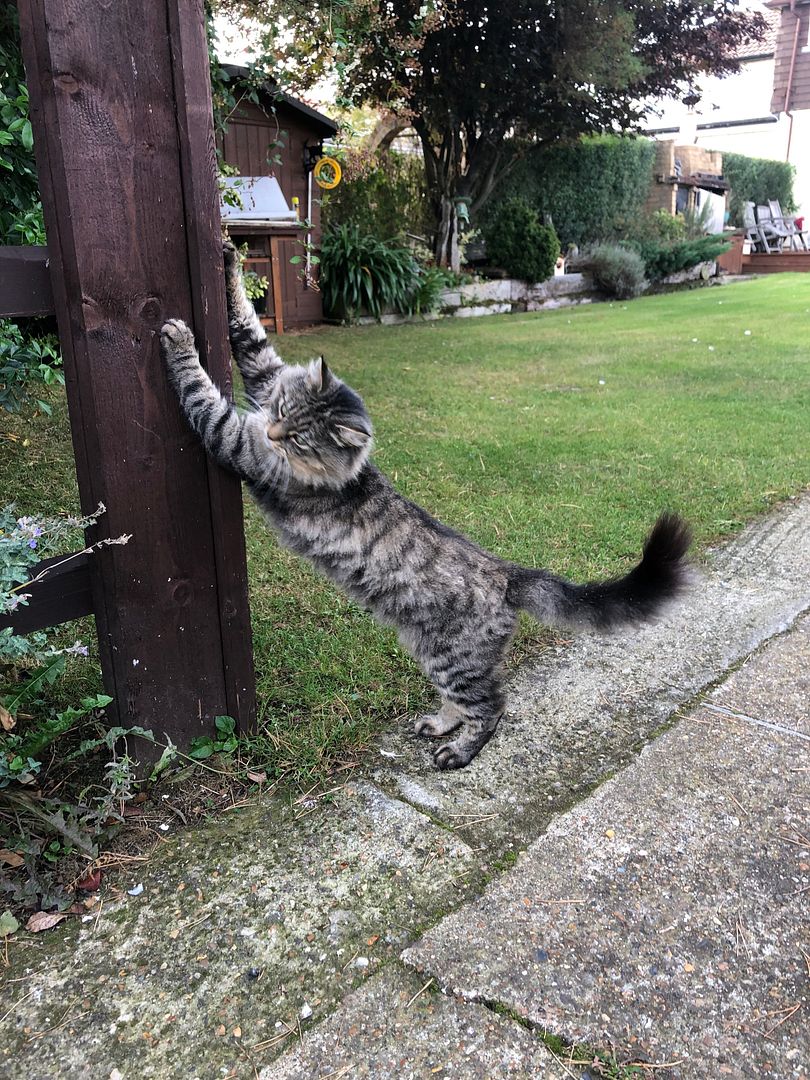 This cat is no fool.
.