Nick, I've done nothing at all about a gearbox. What I should/will do is work out the ratios in the box I have (it's a Moss box, like the XK120, don't know if that's original or not )
Then I'll see what I can find. Ideally a similar low gear and a fifth that's about 20% taller than my fourth.
If you went to Armidale, you'd have had to go through Tamworth, on your way south. We're just north of Tamworth on the New England Highway.
Chassis is now out of the booth to make room for all the bits and pieces that need paint.
Front suspension mainly, but some other stuff as well.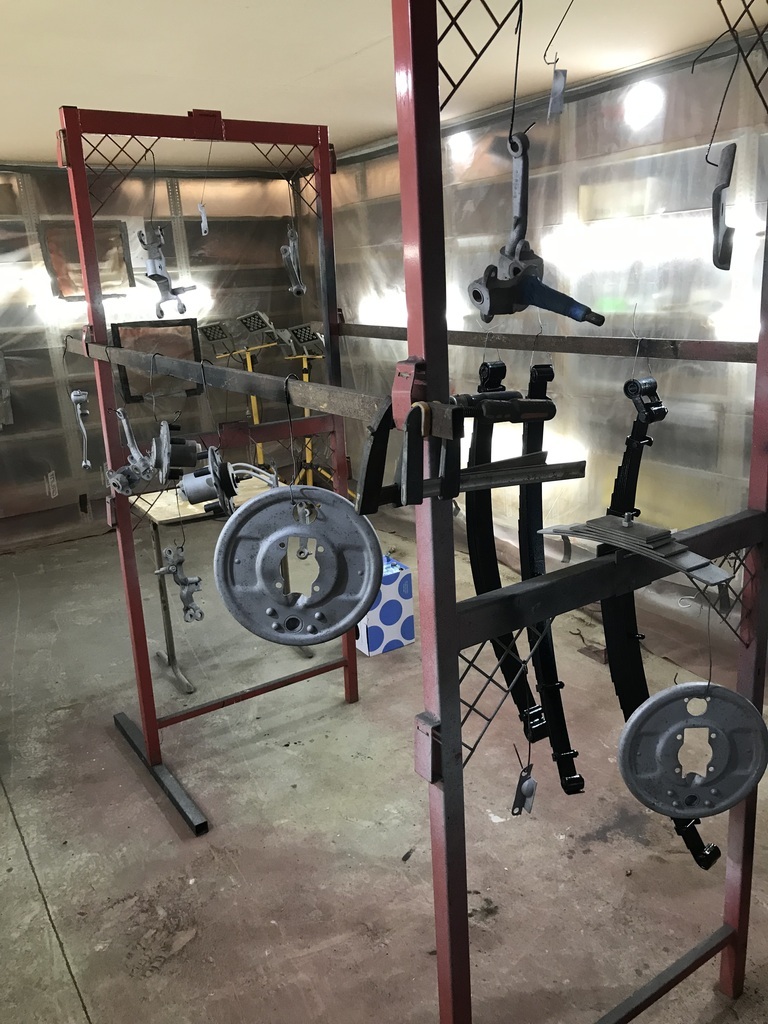 A lot of this had been paint stripped and rough blasted before, but it was all detailed and got ready for paint. The springs are there hanging the other way up, just to get some little bits I missed.
Once this lot is painted and some nuts and bolts are plated the front and rear suspension can be reinstalled.
Thanks.