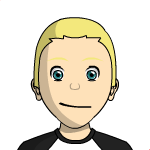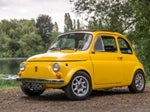 Late to the show - hello, I've been offline a bit of late.
Yes, I wrote for PPC for many years (and other mags), it was the first publication to print my drivel and Will has been a mate ever since. In a nutshell, huge cost increases, a big drop in quality, and the endless surge of Facebook and YouTube have killed PPC. Sad, but life moves on.
My own magazine was MotorPunk (lots of pics!), launched and ran for a year, my thinking was that if I could convert 5% of the online readership to buying print it would be viable. Sadly, for every 10 people who said "great, I'll buy it" only 1 actually did. We had great feedback and I didn't lose any money on it, but it was not growing enough to satisfy the publisher (who was very supportive throughout). The theme was rotten exotica, BL cack, interesting engineering and lots of Roadtrip stuff, it was quite jokey, too, fake watch adverts and daft letters from loonies. I am VERY proud of what we achieved. You can still buy back copies, although I think issue 1 is sold out now;

Link here -
www.performancepublishing.co.uk/back-issues-mp.html
I now write for Alternative Cars, Absolute Lotus and have just started with Classic Retro Modern, my little Fiat 500 'Abarthish' is in the next issue.
I don't think print is dead, but I do wish a pox on FaceBook. Even YouTube is tough - I presented for the Carfection channel for many years, owned by CBS (massive American media group) and they've just wound up operations as, even with 1 million subscribers, it never got close to covering it's costs. Sad times for many who lost their jobs.
I would not rule out kickstarting another magazine, but you'd have to be brave in today's climate.
I have all 4 of these mags. Definatly a great read. I often get distracted in the garage when I get it down off the shelf. It was a shame that it never carried on. I too still think print has a place today. There are lots of good mags still around. The monthly thing I think has run its course. It shows in the quality of the content sometimes. A lot of the mini magazines I used to get repeat every few years,the same with Land Rover owner international. I only ever buy these if they have a car or an article I like. One mag I love to get is the Overland journal,comes out seasonaly and is a great read. I think that's the way forward,less often and an more quality content. Or even annually,imagine the Motorpunk annual. That would be awesome. PPC annoyed me when they gave up on the blue mk2 escort. And one of the writers just buying project cars and never working on them. Not to mention the woeful proof reading. I also remember a buyers guide that half way through just Finnish halfway through or had parts from the previous months buyers guide. In the start it was great but for me went to curse word and I stopped buying it.
I have the first four motorpunk as well - loved the content even if the subject matter didn't fit into my "car interest" for me that was the success of it -
tdk
and his team could write about something I had no interest in and I'd still enjoy it
I still have a motorpunk sticker in the back window of one of my cars and the motorpunk t-shirt is probably my most worn after my 2008 RR Gathering one