As you probably noted, I own a dark blue 1994 Fiesta CTX which was most likely a Motability car when it was new. There's a thread on it which I probably should link to here, but the short story is that I bought it out of a front garden in Loughborough.
Not so long after, and not so long ago, a mate Mark mentioned he had acquired a Morris Minor to flip. I asked about it out of passing curiosity because I don't need yet another car, especially a project car, although I've a soft spot for Morris Minors.
"Odd thing, its an ex-disability car" he comments, showing photos of a dark blue car.
Well, that seemed like fate. So I popped down to have a look at it, managed to run the frikkn Country Squire out of petrol like 400 yards from the petrol station, oh and I was nipping out while prepping work which needed to be presented the next morning, but....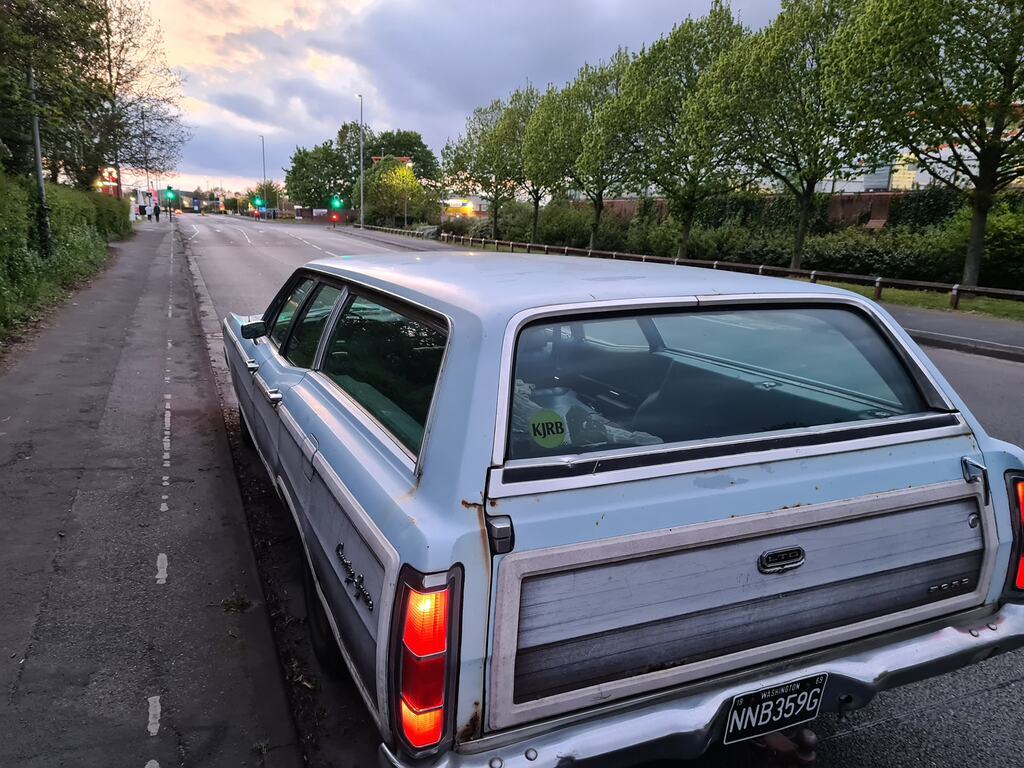 The petrol station is just the other side of those traffic lights...
I got gas: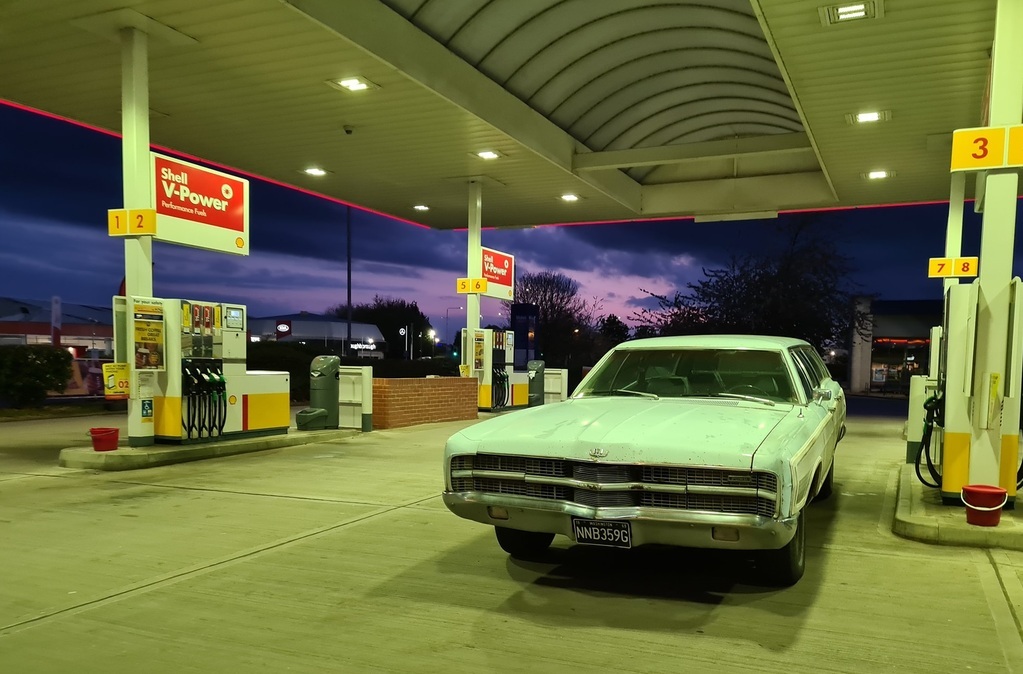 And bottom line, I got a Morris Minor.
3 days before I was due to fly out to do my road trip in the 1975 Ford....
Oh well, timing can't be helped.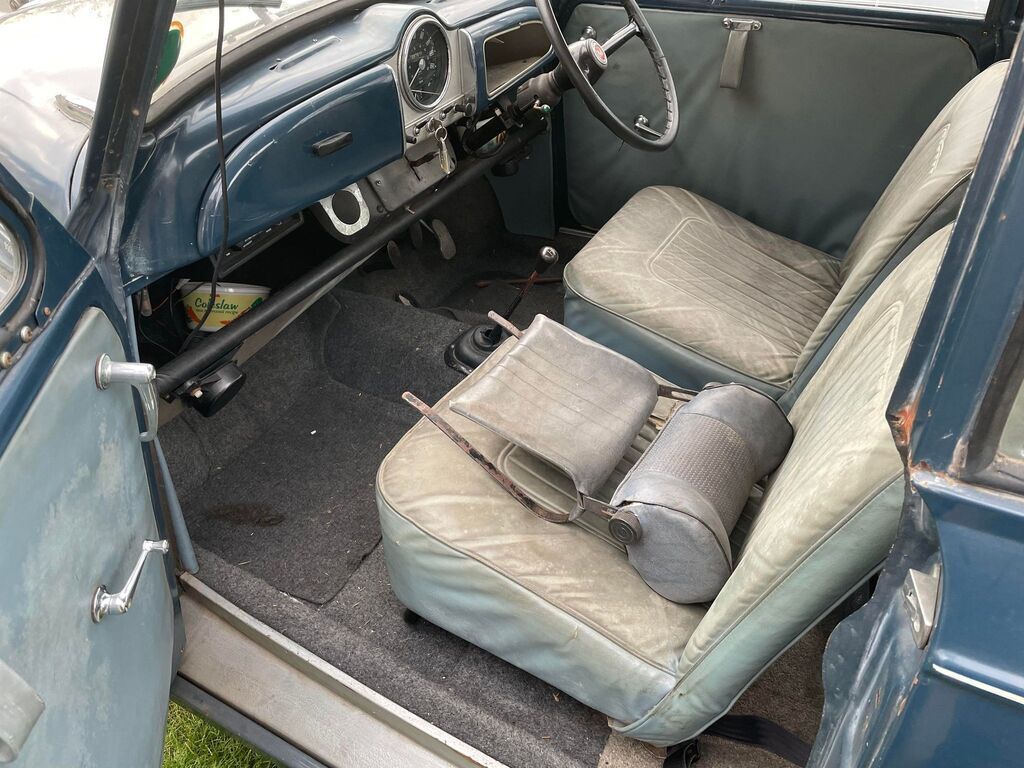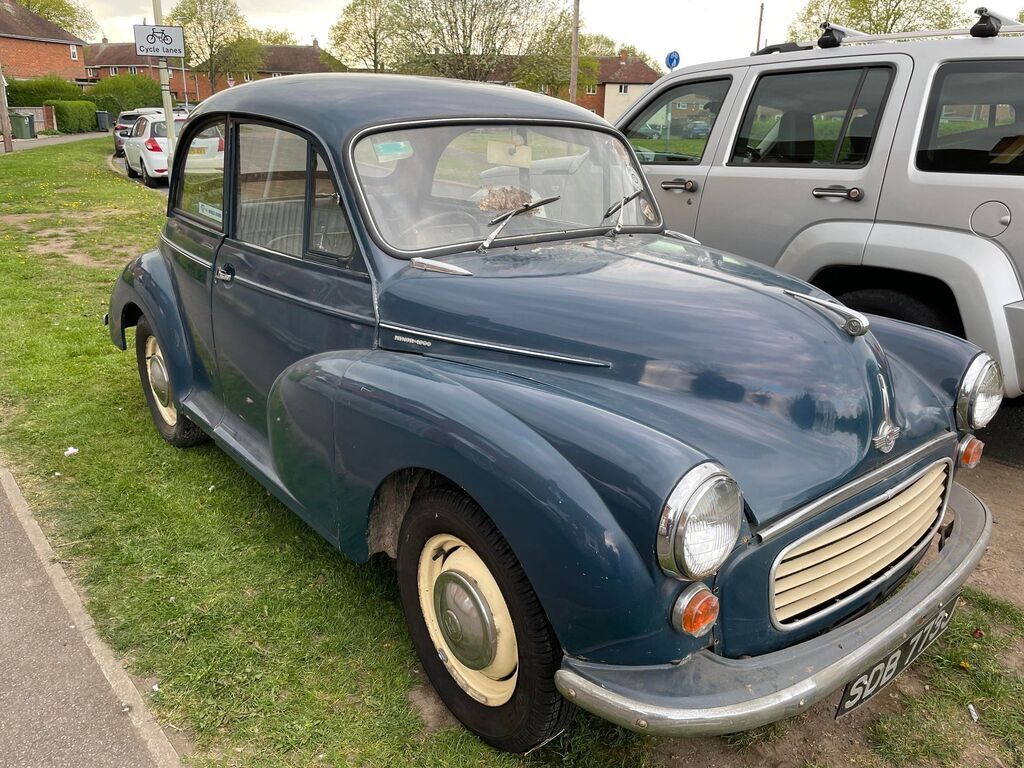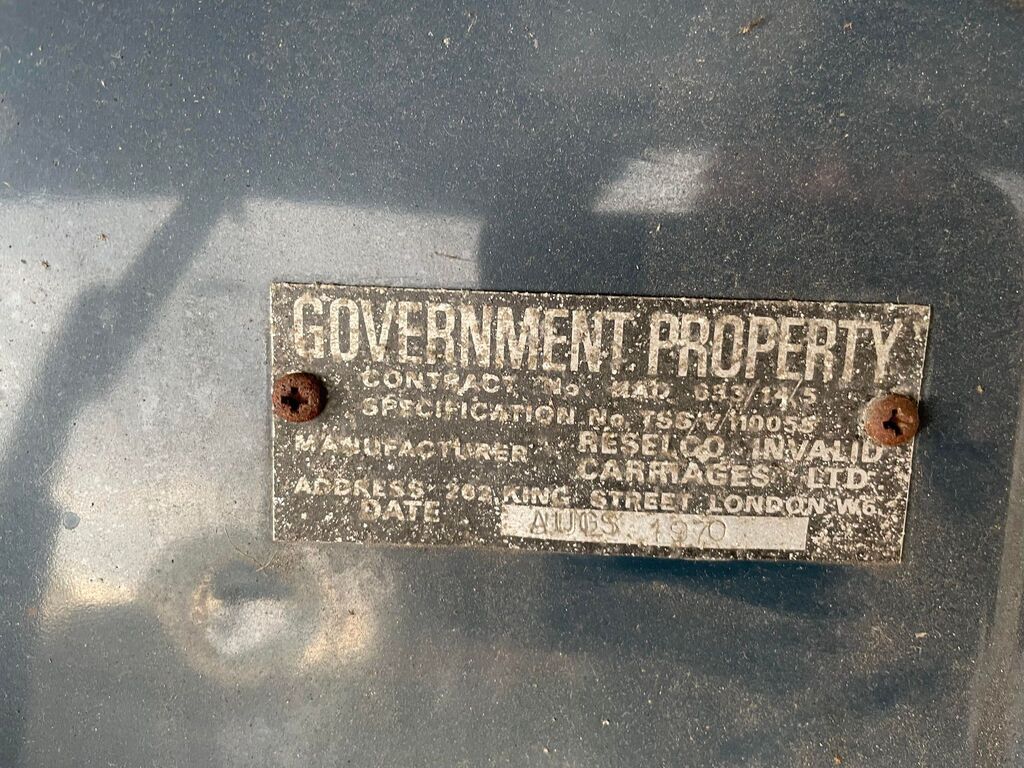 "Government Property" makes me smile every time.
The conversion was done by a company called Reselco who are sadly nolonger in business, but I found some images online of what the conversion would have looked like and I can see a number of odd brackets and so on where the hand controls would have been connected up.
Also Morris enthusiasts will note the indicator stalk moved to the other side of the column and the dipswitch for the headlights relocated where it was more easily operated by a hand control lever.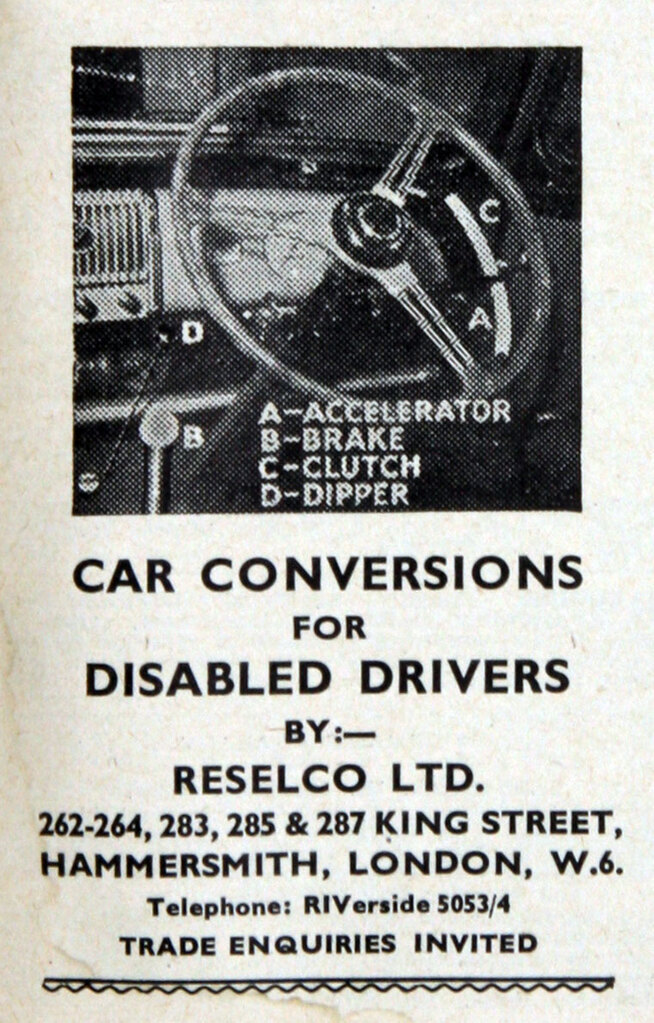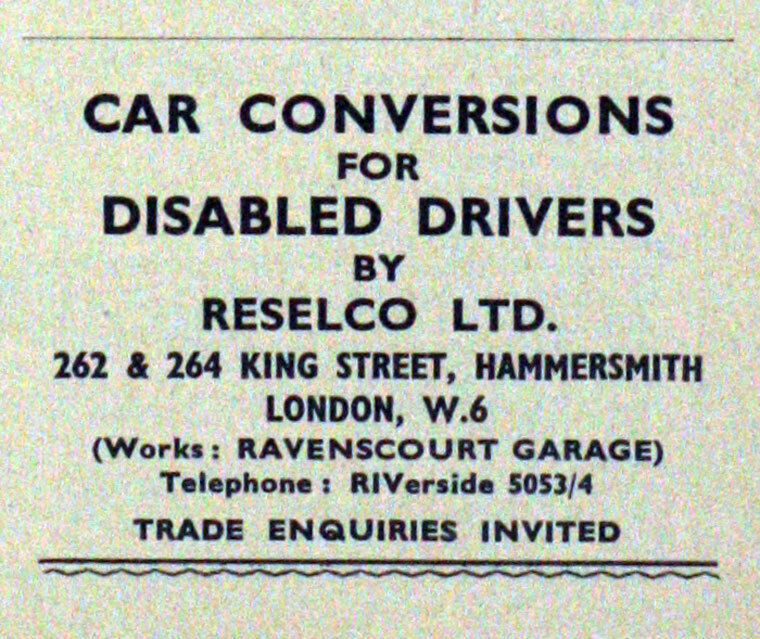 So the car seemed solid, complete and ran OK, but the brakes were weak as heck.
So I took it and had it delivered the next day and it came with a pile of parts I am slowly selling off as they aren't needed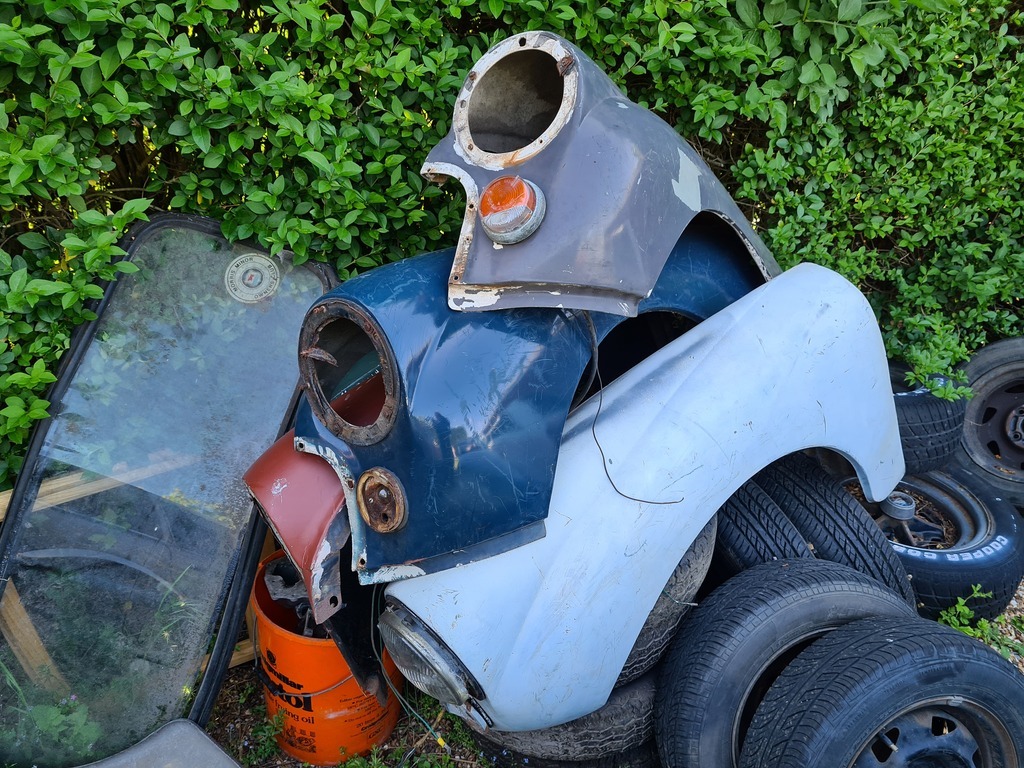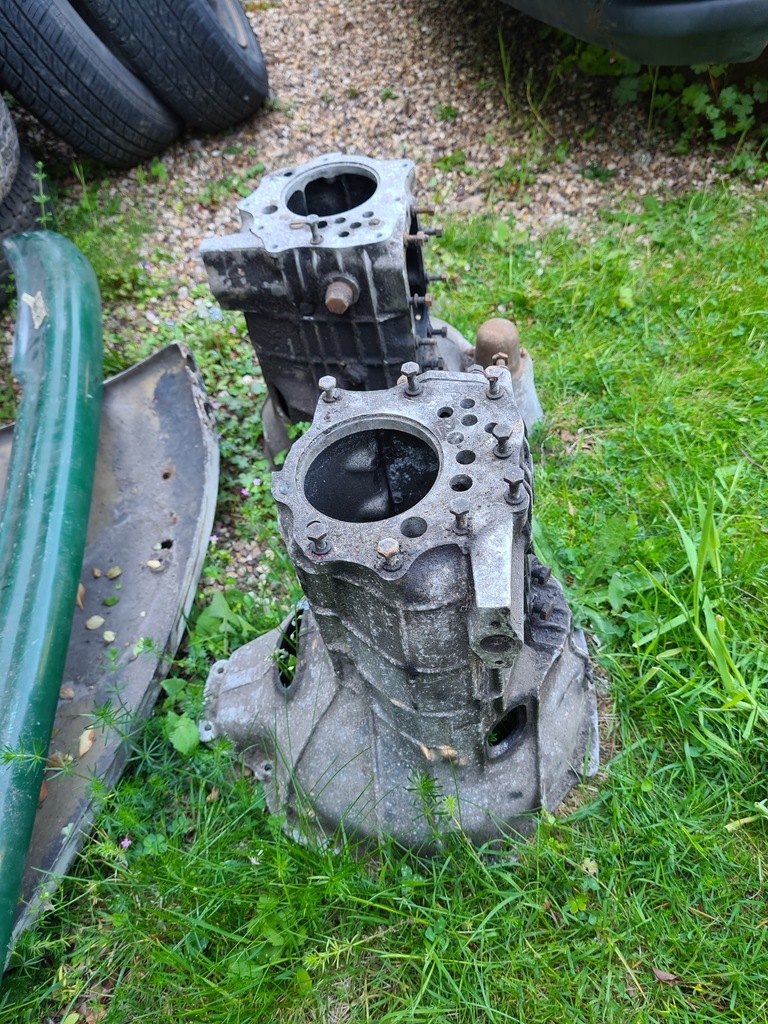 I work from home so was a little surprised to pop down for a cuppa and find that lot (plus car) sat in my garden

So once I got back from the USA I started looking at the Minor.
Amazinng to think that the Minor is newer than the Country Squire!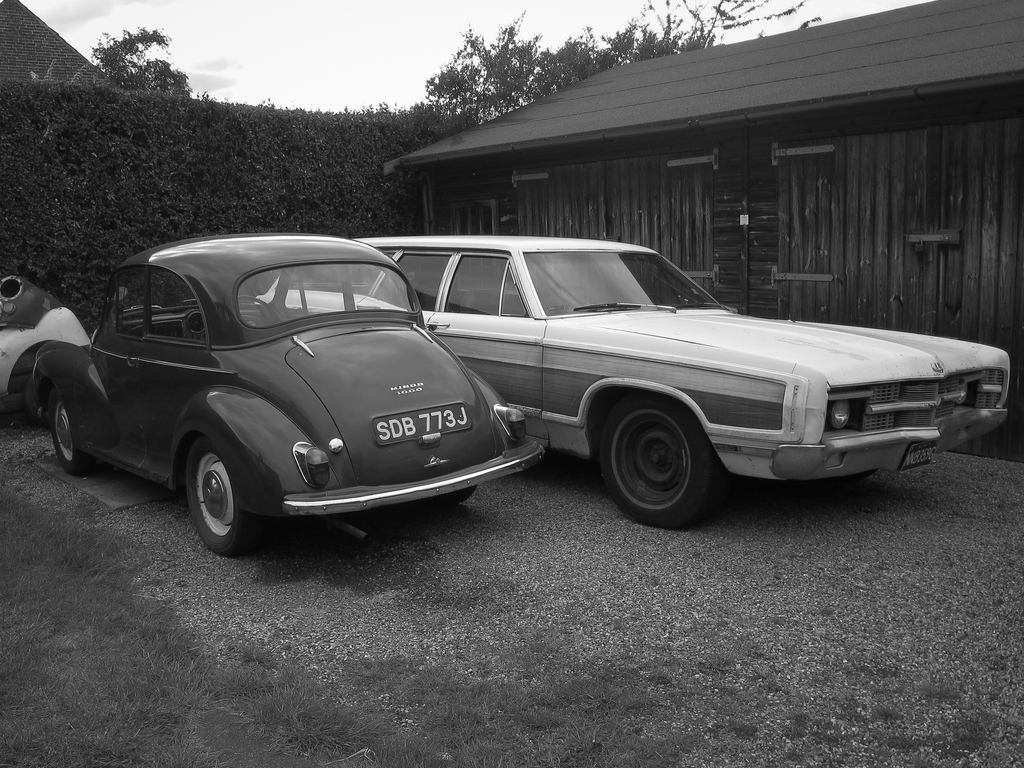 The weak brakes are seized off front cylinders, which I managed to turn into siezed ON front cylinders. Not a great improvement TBH
I've done a service, and now the car starts a whole lot easier. I got Champion plugs and the spinny roundy openny closey stuff from Distributor Doctor. I also did the cap and leads with good quality ones. Some jiggery and a little pokery and the passenger side turn signals now function. Mostly.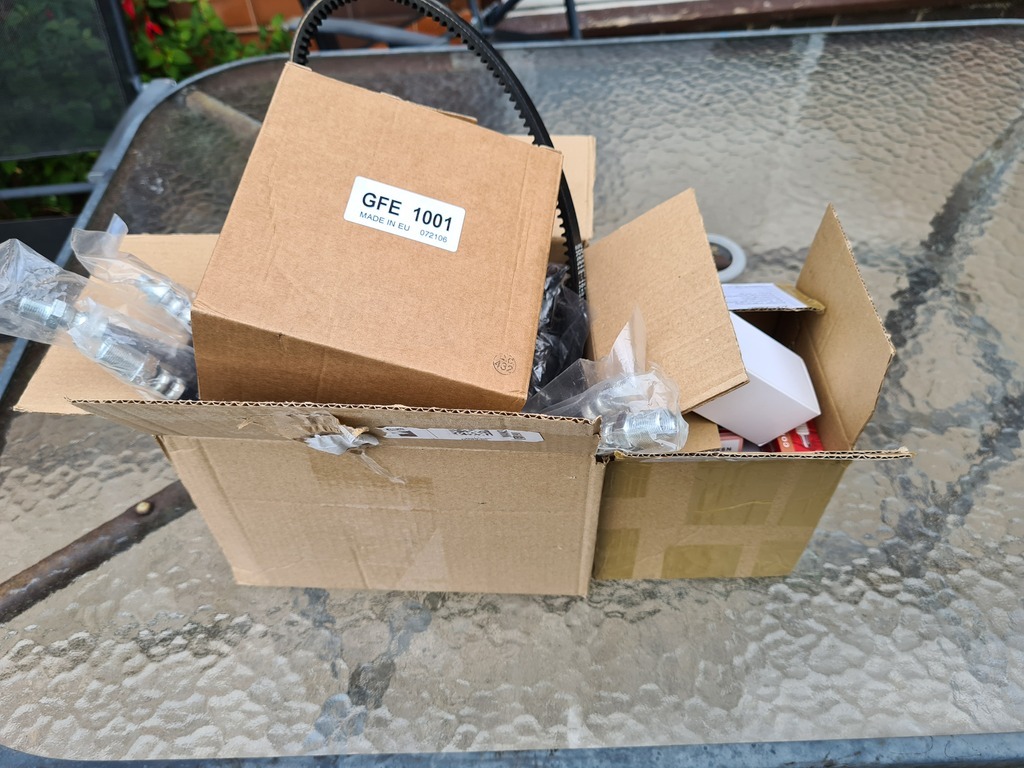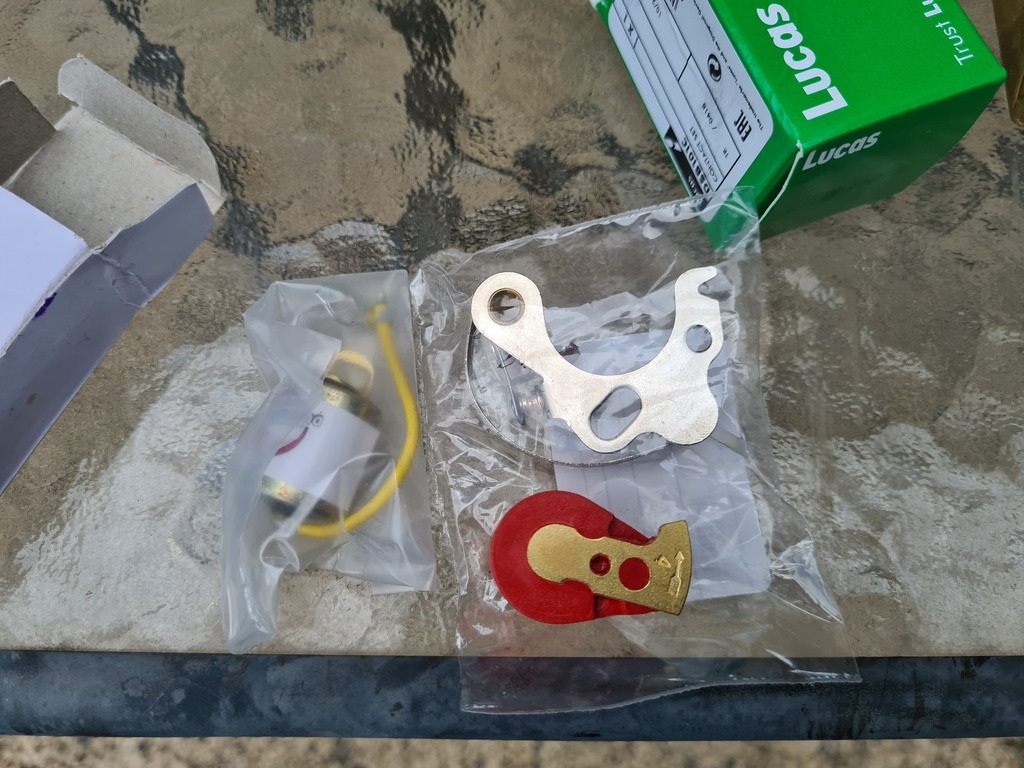 Thats a fair size box o stuff, and the brake stuff is all in there, yet to be fitted
There is also an issue with the Generator light on all the time, so I guess its not charging.
Those 2 topics to be looked into and I can get it on the road then!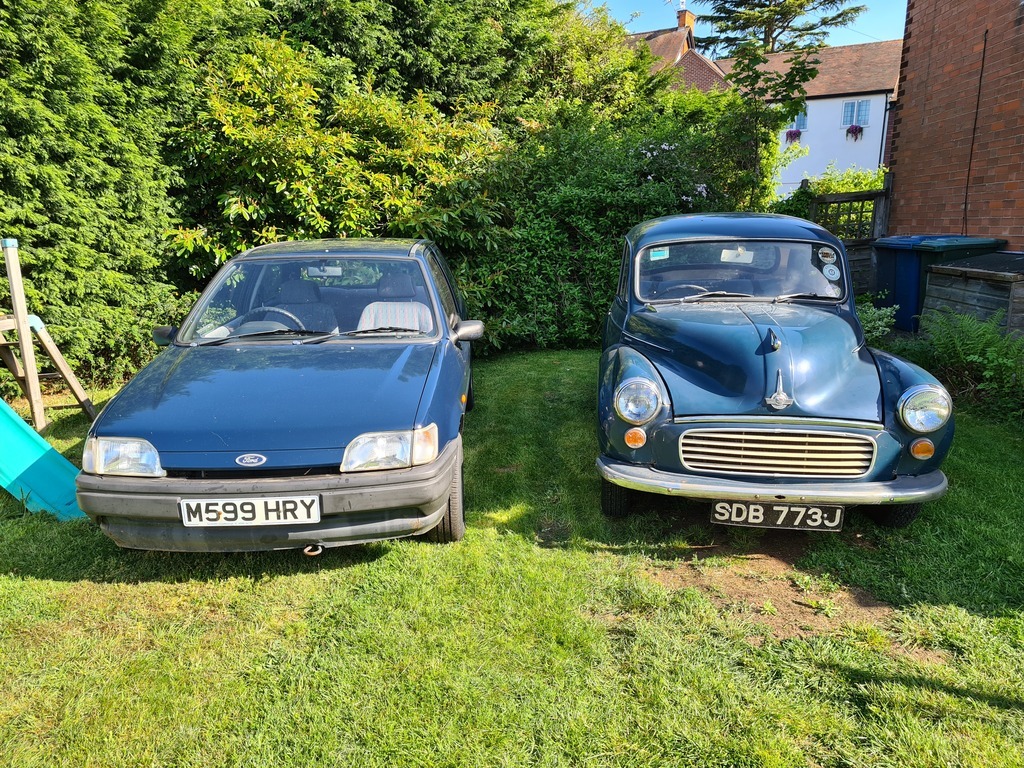 2 disability vehicles close on a quarter century apart