Dropped the car off at the body shop Monday and thought I would share some progress pics.
Here you can see how far off the new wheels were with a tyre fitted to them.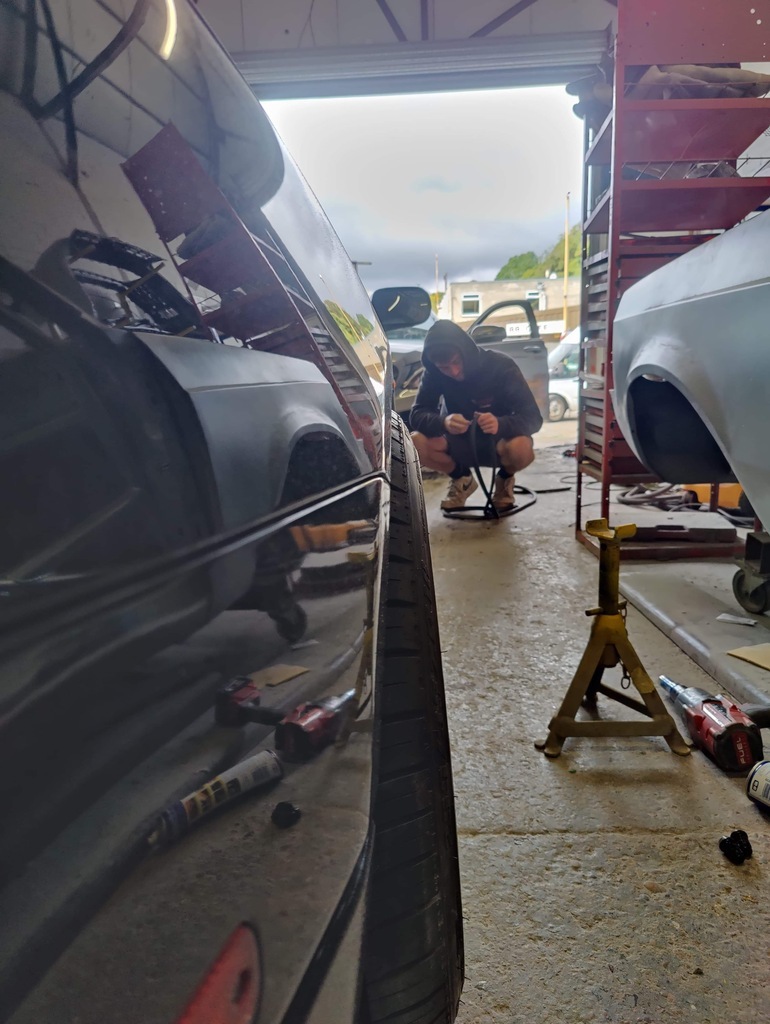 And how much they had to be manipulated and pulled to get the wheels to tuck under on full compression. They were done as neatly as possible but still needed a lick of filler/glaze to get them mint which is understandable.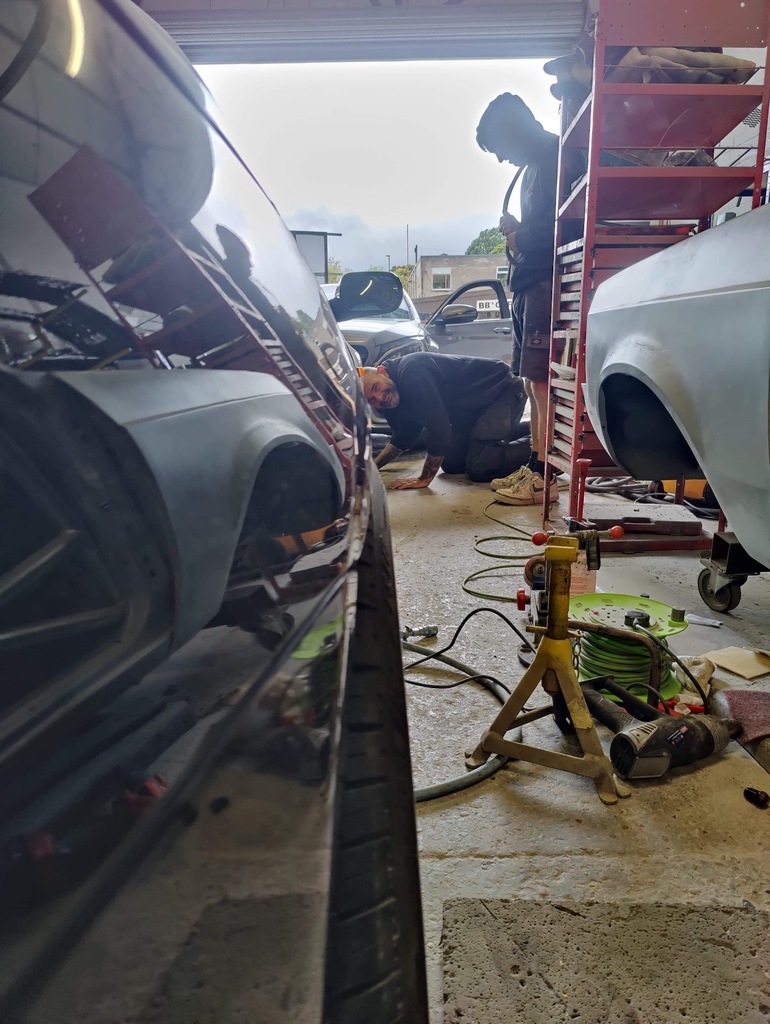 There was a little bit of an old repair on the passenger side that was tidied up in the process and then the insides were cleaned and sealed up so no curse word can get in.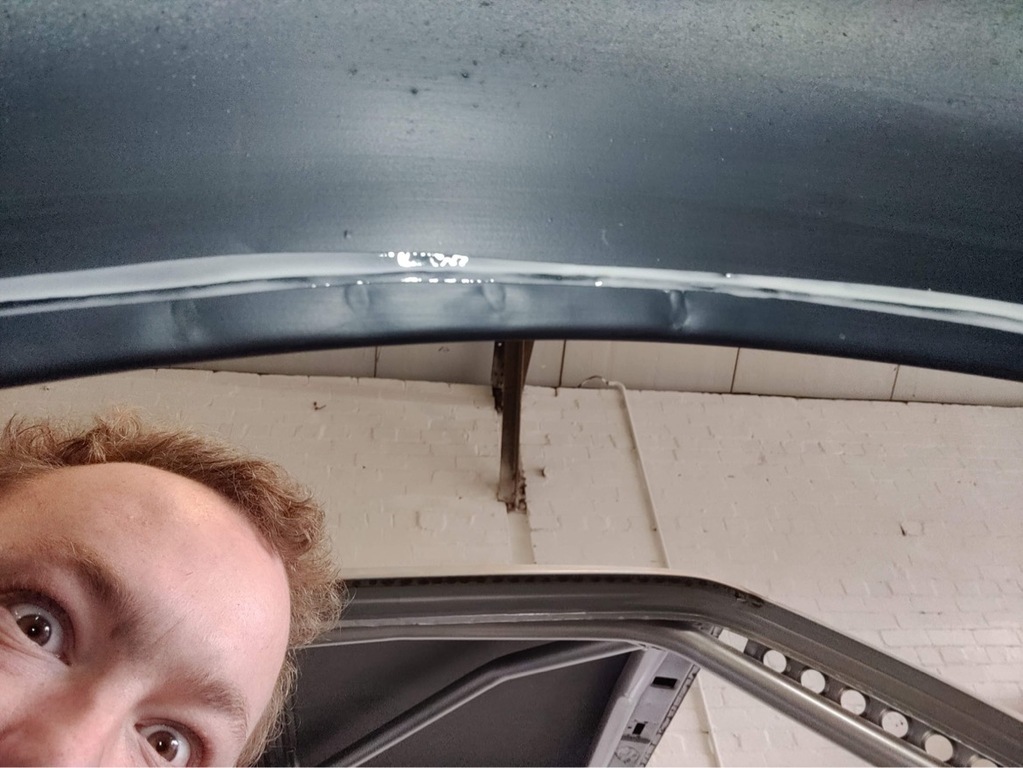 Outsides now primed and ready for paint along with the inner arches for a little more protection.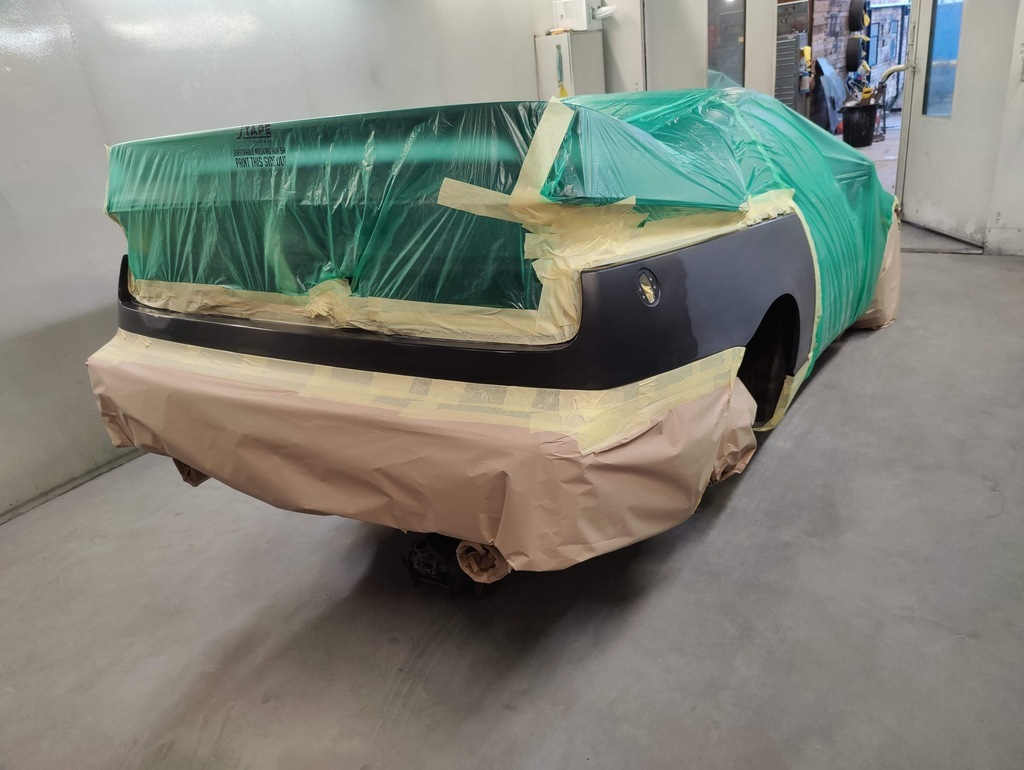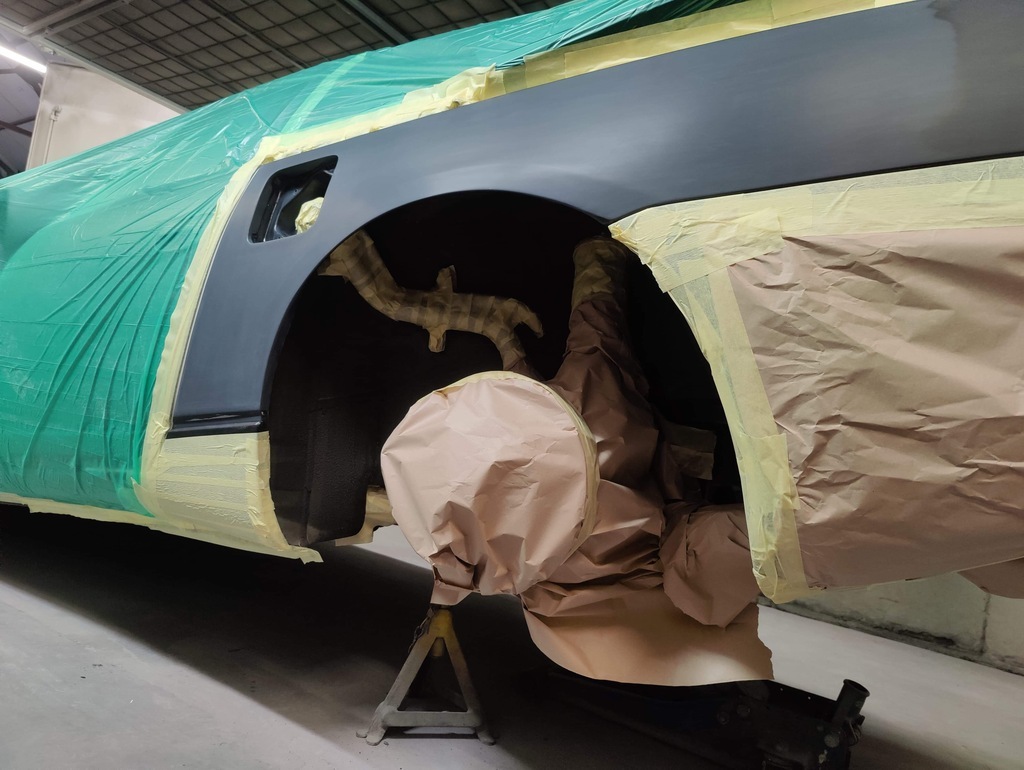 Should hopefully be painted Monday all being well but I'm chuffed with the pictures and progress that's been made so far. Proofs in the pudding so we'll see what it looks like once It's been painted 🙏🏻
Cheers!