Hi guys,
I'm thinking of selling my XR2i replica/conversion project but am unsure what it's actual worth is.
It is a 1995 Mk3 Ford Fiesta 1.8 diesel with approx 119k miles on the clock. Runs great and starts immediately, although agricultural sounding as you'd expect.
Bodywork and paint looks fantastic but I haven't inspected under the bodykit for rust or rot but the usual spot of the filler area is clean as. The car was always kept in a barn when not used and was stored for a few years after the previous owners death. I had taken it for a mock-MOT a and it came back with some issues. Most of the floor is rust free but the rear floor is corroded and has been covered up with under seal. The steering joist is a bit loose and a handful of other small jobs like light beams.
The interior is all standard and very clean but I do have a genuine XR2i/RS1800 front and rear seats and door cards with it.
It is no longer on the XR3i dog leg alloys (they are available for extra though) and has a full set of original XR2i alloys in good condition with NOS Ford centre caps.
Sorry I don't have any more pictures but between buying, taking it to the MOT place and to my lockup I didn't get a chance for decent photos.
If you'd like to check out the MOT history, the registration is M577MUH. I don't have anything to hide with the car. My plan was to get the welding sorted and to have the engine swapped out for a Zetec as I'll never be able to afford a genuine XR2i nowadays.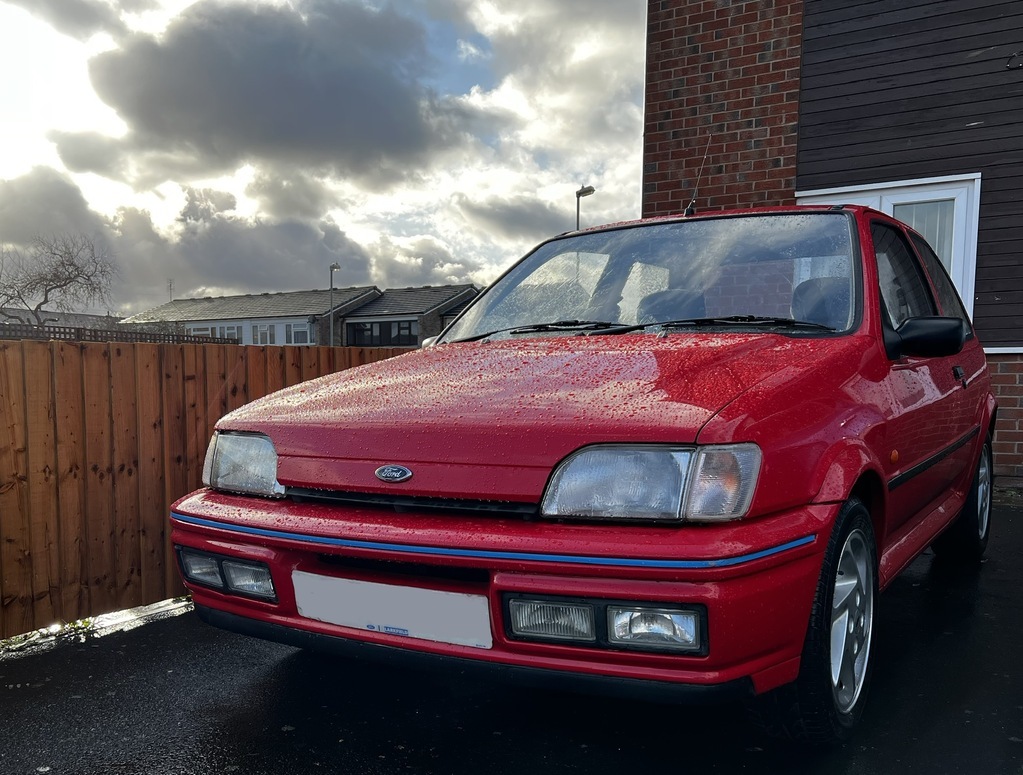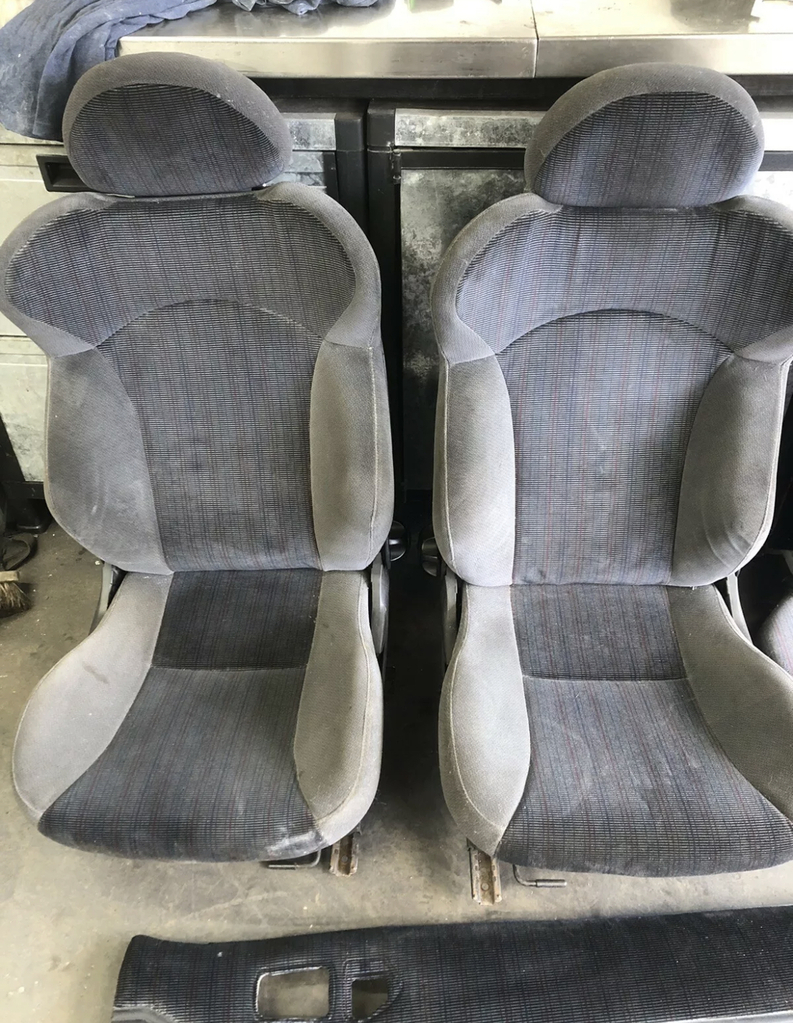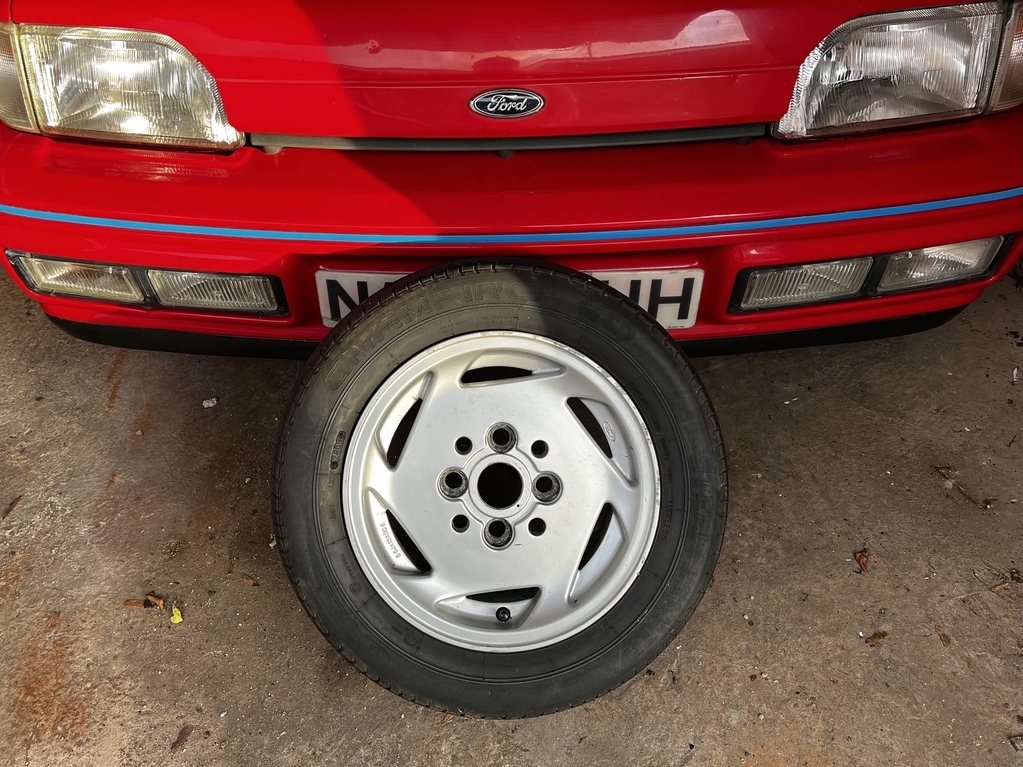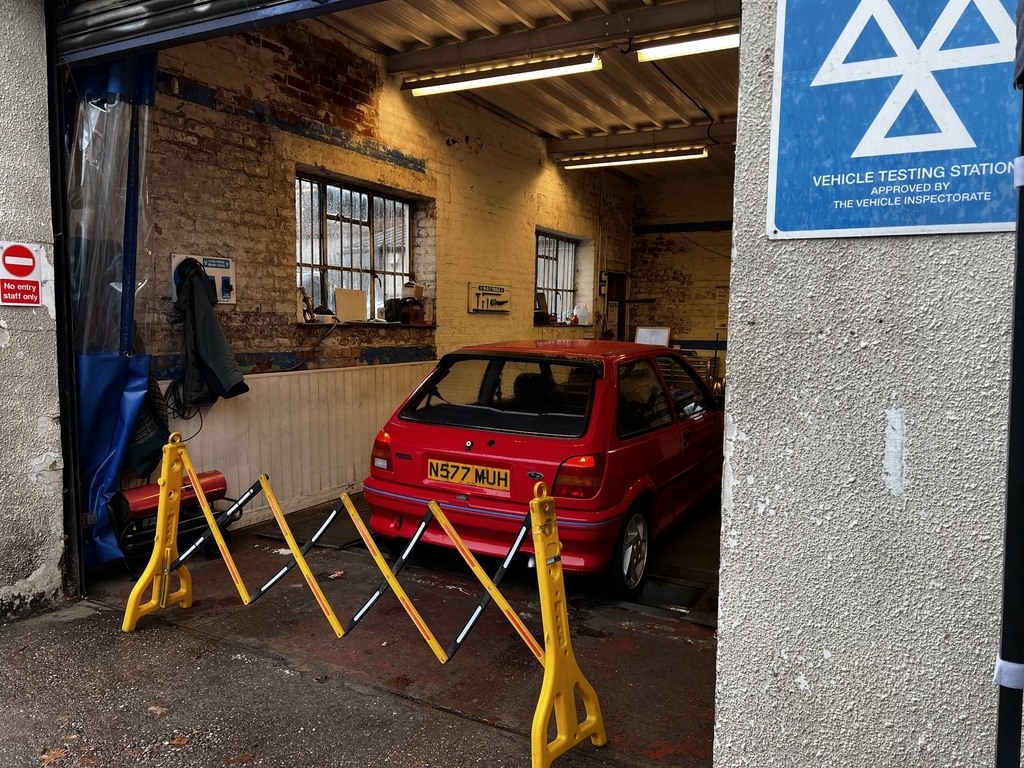 As I said previously, I'm not 100% sure if I will sell yet but it's taking up space in my lockup and I have a line of cars that I'd promised myself I'd get restored and painted before this one.
Any advice would be much appreciated 🙂 Thanks guys!