15.2 is on the high side, 14.7 is normal. What are you measuring the voltage with ?
A Crypton 335 Motorscope. I presume it's getting the voltage from the battery connections - I must admit I'm following through the test procedure in the manual and trusting that if I have the correct buttons pressed, it's showing me the appropriate figures. This is in the section I'm looking at.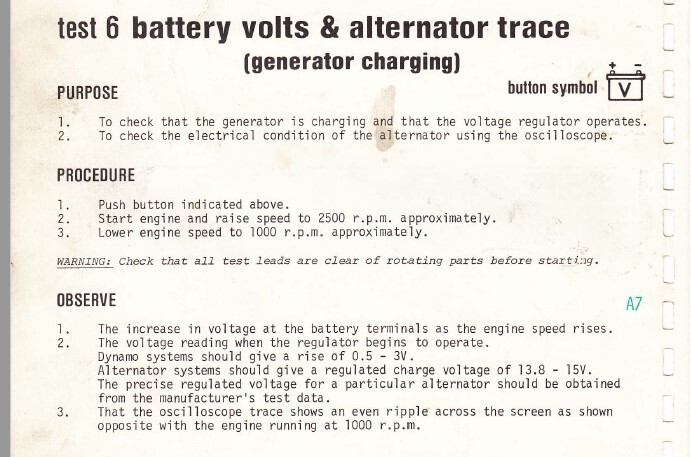 The trace remains similar to my photo in the top post, but I suspect that's more down to a problem with the display on the Crypton scope that I haven't had chance to look at.