I've been having trouble with the output from my alternator. When I start the car, it'll show around 14.5 on the Crypton analyser for the alternator output test, but after about 30 or 45 seconds (a short time, basically) it drops to around 13v and a little below sometimes, then the warning light is on dimly. Sometimes it will pick itself up and go back up to a higher output, then it'll drop again.
I've stripped the alternator and there was a bit of rust on the centre rotating part which I cleaned off, and the same on the outer ring, which I also cleaned off. The brushes are almost new, the whole thing is very clean.
When I first put it back together, I'd put a little bit of grease in the lower roller bearing as I thought it might help, and some of that had come off and got onto the brushes. I stripped it down again, cleaned off the excess grease, cleaned the brushes and slip rings with contact cleaner, but it's not really helped.
This is the trace on the Crypton scope, which doesn't look anything like the even trace that the manual suggests it should be. It could be an issue with the scope, although it's been OK in the past.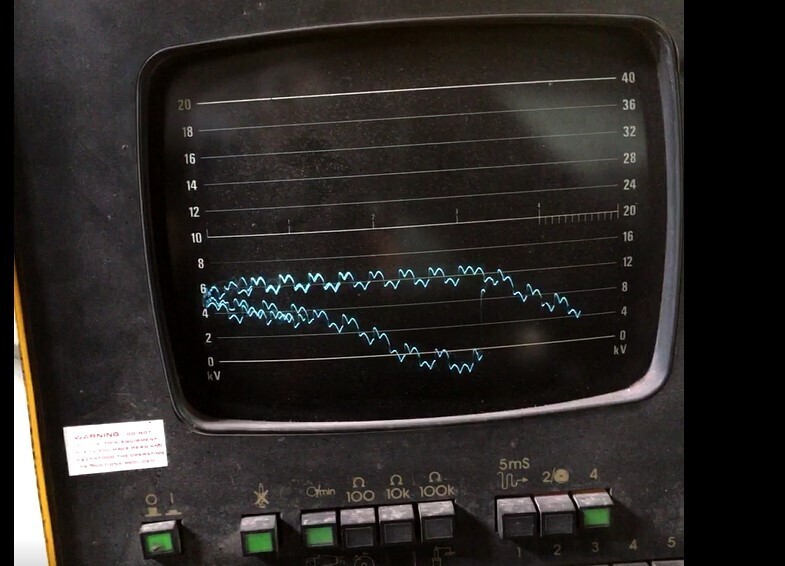 Any ideas what might be causing this problem? It's weird (to me) that it comes and goes.