Probably high time i started a thread about this old thing, since I'm in the middle of making a bunch of changes to it.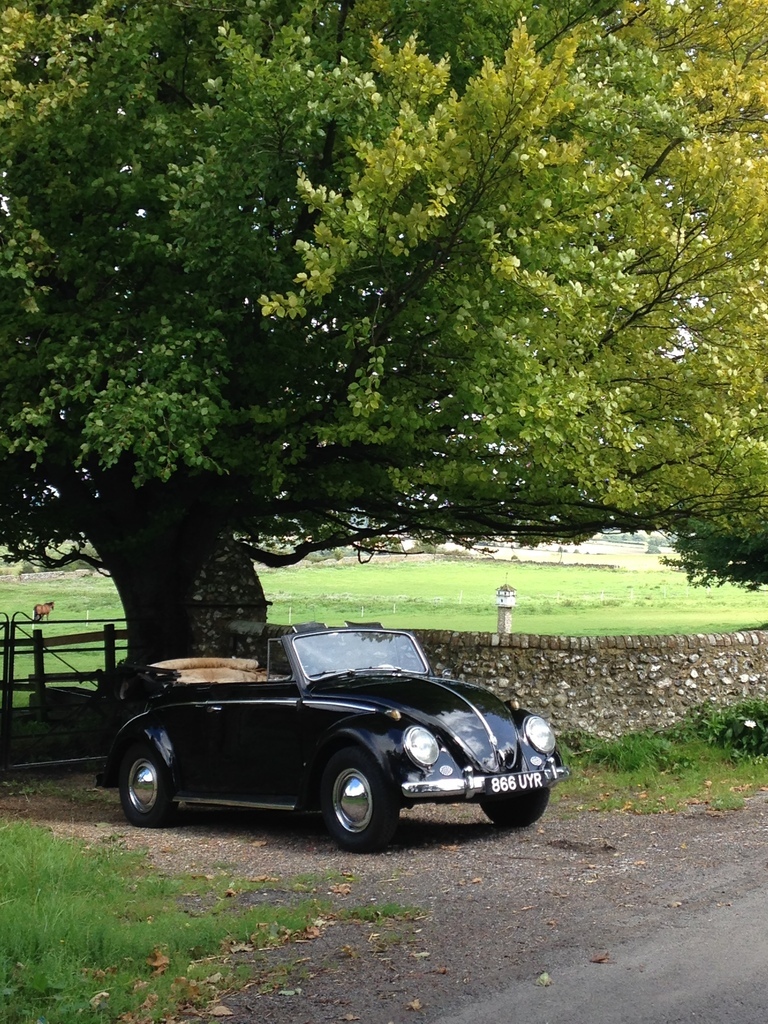 I bought this car years ago, from a friend, who got it from a small collection the first time I lived in Germany and eventually took it back to the UK with me for a few years. Now I'm back in Germany again and so this will be the diary of my futile attempts at getting it past the TüV and registered over here, with a "hot" motor and a few other mods.
I'm probably already in trouble, as I drove it over 18 months ago and AFAIK you're meant to register any imported car within six months. Still, I have the excuse that it needed lots of work to get it legalized with an "Historic" registration. I asked around and found that the best bet would be to swap in the motor I intend to use, so that the registration is done with that engine number and all the mods are written up correctly in the paperwork. Better than changing the motor after the fact and then having to jump through all the hoops again. I'm lucky that there's a local guy who not only runs a workshop, but collects and tunes Beetles, so hopefully I can get this sorted out eventually. I also had the good luck to take over a small workshop space from a friend. It's a few miles from home, but there's electric and water and even a toilet at an affordable price. Not sure how they'll feel about me grinding or welding in there, but I dare say we'll find out.
So 'what modifications?' I hear you ask.
The car is by and large very original and it had the AFAIK original motor in it when I got it, though it was very tired. Now for those who don't know all about Beetles, not all VW motors are the same. The early cars, up to around 1960, had a 30hp motor, which shares nothing with the later type. A long time ago, I was offered a long stroke crank from an early Porsche 356 (74mm stroke, instead of 64mm and forged) and because reasons, I thought it would be a great idea to have this built up as a hot 30hp type motor.
It was not.
I had the motor built with repro Okrasa dual port cylinder heads and twin carbs (which turned out to be dreadful quality) and it came out at around 1500cc. Installed in the car, it made very little power and as it turned out, the guy who built it hadn't cleaned out the case properly and consequently, it made no oil pressure. Nothing dramatic happened, but it was removed and returned. In the mean time, I'd installed a 1967 1500 motor that has been doing sterling work pushing the car along. Several years went past and eventually I got the motor back again. I again dragged my feet over installing the 30hp motor, as despite what everyone will tell you, fitting or removing a later motor into an early car is something of a nightmare. I just got done taking the 1500 out, but only after I'd had to strip the exhaust, heat exchangers, distributor, carb & dynamo and fan shroud off the engine.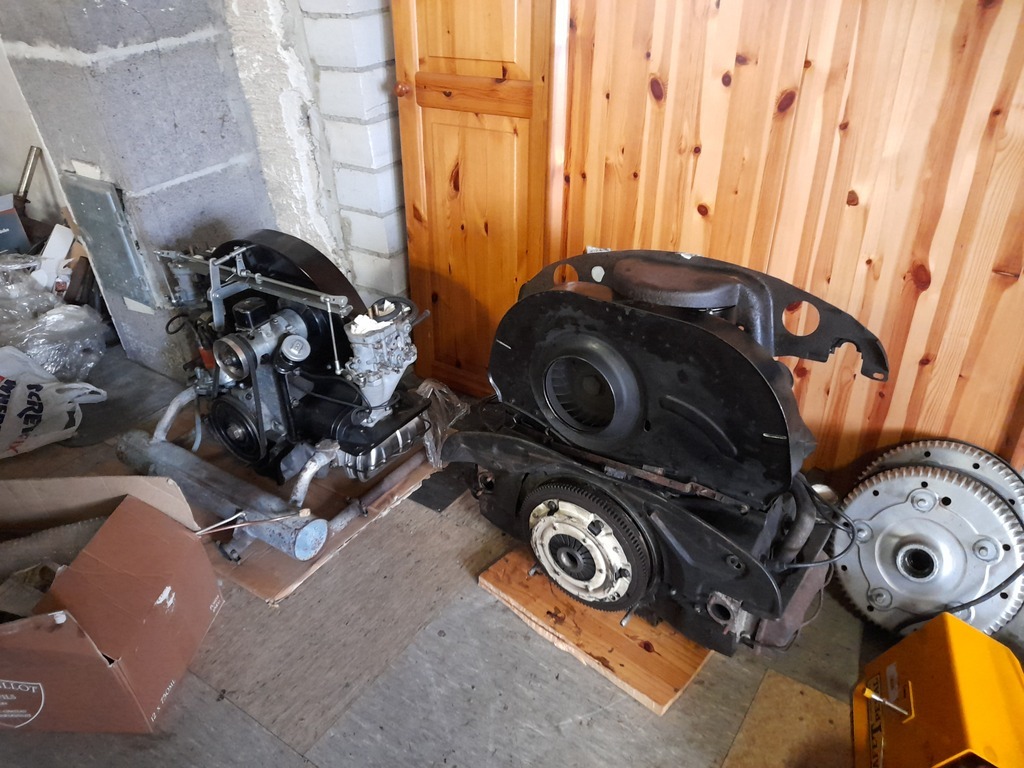 So that's sort of where I am now. The old (though it's newer) motor is out and the tuned, original style motor is being prepped to go it. I hope it makes some oil pressure this time. I have a set of 36 Dellorto carbs on some manifolds I found, though I don't know if I'll get away with these. Current hassles (that I`m aware of are that the carb linkage is too wide), to the point where it overlaps the carbs and won't allow me to fit air filters, so that will need narrowing. I need to sort out some sort of breather box too as I have vented valve covers. I need some new heat exchangers too, as inexplicably, heating is a requirement. The Porsche 356 drums in the photo will hopefully help me as a way of persuading the TüV that the car will stop with a few more hp.
I`ll try and keep this updated.