Hi
Long time lurker, first time poster.
We bought a dilapidated house about 5 years ago and finished it early last year. Now it's time to build a garage, I promised myself no more car work in the road especially as we always seem to live on a bus route!
This thread is catching up on the last year of graft. I'm on a tight budget and will try and share any money saving tips I have found.
I bought the garage first as it came up at a decent price. I've gone the sectional concrete garage route for these reasons:
Cost
Ease of assembly by myself
Cost
Planning rules
Cost
I know they have their drawbacks but I'm hoping to mitigate them.
The garden was in a right state when I started, the rear 1/4 was a mix of concrete varying in depth from 2mm to 2 feet. Within the concrete I found; 2 bikes, gardening tools, chip pans, a green houses worth of glass (it was never ending and a nightmare) and also part of a bomb. The last one was not ideal as the police and bomb squad had to attend. Turned out it was the cap that screwed into the top and to think I was just going to lob it in the scrap bin at work!
Heres my first crack at loading photos;
starting point of garden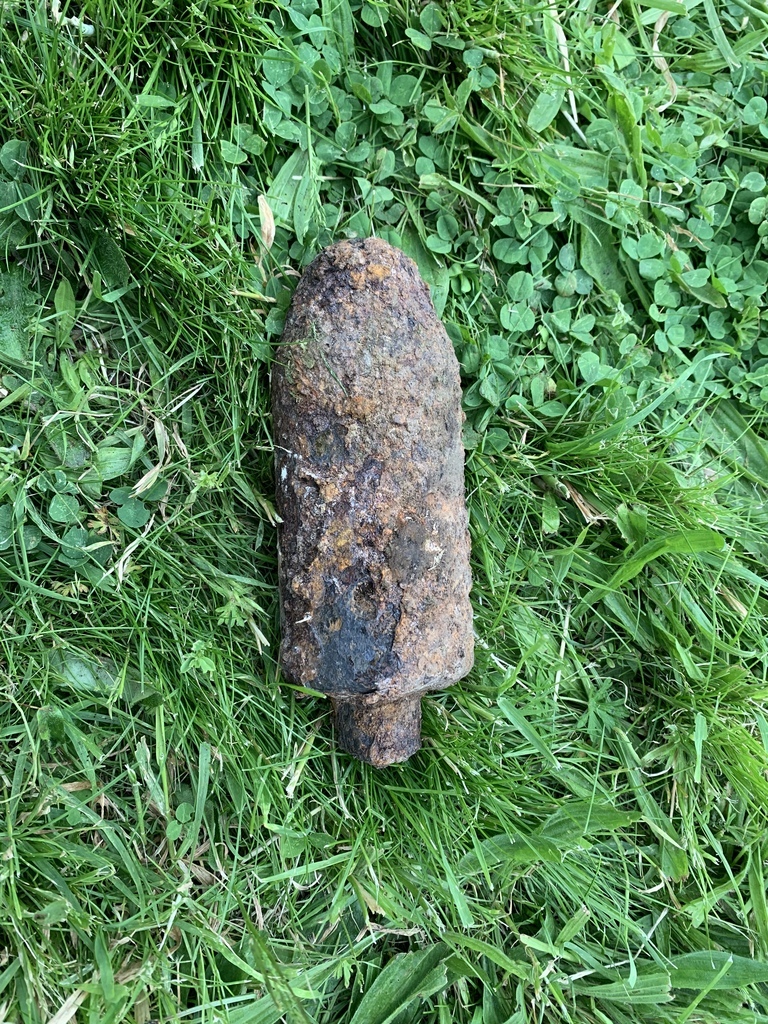 Top part of da bomb
Lots more to follow