To continue this rather long tangent…
The scuffed bores in the block were salvageable with a hone and cam also and that was about it from the short block. 😕
Where do you find a complete rotating assembly for a mid 50's Caddy engine?
You dig deep into the memory banks of a vague recollection of a for sale ad that may have had what you needed.
A quick search and find said advert from 3 years previous and it's all still available. Result!
Beggars can't be choosers and even though the replacement crank was more than usable the locating dowel hole in the crank flange had been gacked by I assume someone in the past attempting to drill it out (why?) instead of just knocking it out from the back.
Managed to save it by using the flex plate adapter as a guide to enlarge the oval hole and then turn a stepped dowel back to standard size.
On to the oil pump.
Suspicion was starting to rise at this point with the oiling system having issues and being the cause of the failure especially as the oiling system is seen as a weak point on this engine family.
The stock oil pump is this thing.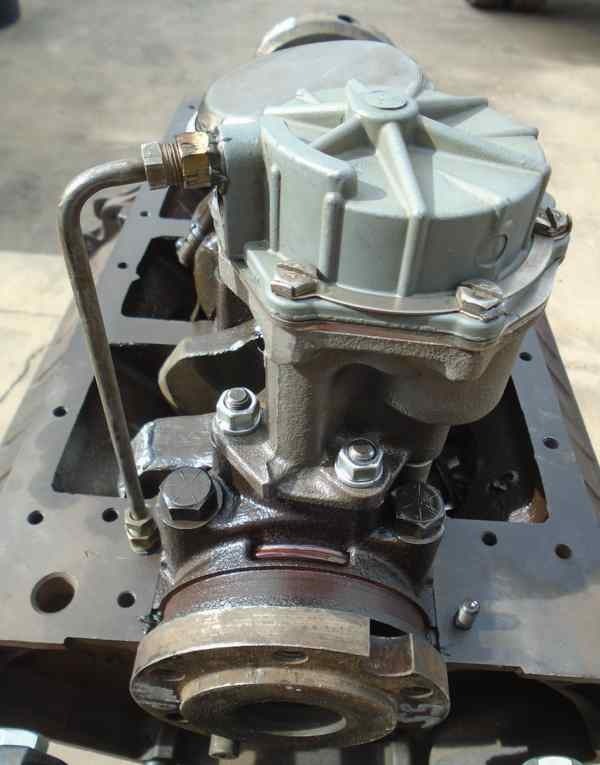 What's going on here is a conventional oil pump with a secondary vane pump piggy backed on.
The secondary pump is a vacuum pump. It's only job is supply vacuum to the windscreen wipers!
The crazy situation is the two pumps are linked internally so when the vacuum side starts going wonky, as it surely will, the oil pump starts pumping air not oil. 🤦‍♂️
Strike 1.
Luckily Cadillac saw the error of their ways and in 1959 there was a cross over of oil pumps which meant you have an early style pump without the vacuum side that retro fits into the earlier block.
Another small issue found.
There should be a felt seal from pump pickup to pump inlet. If it's missing it can again, suck air.
It was missing.
Strike 2.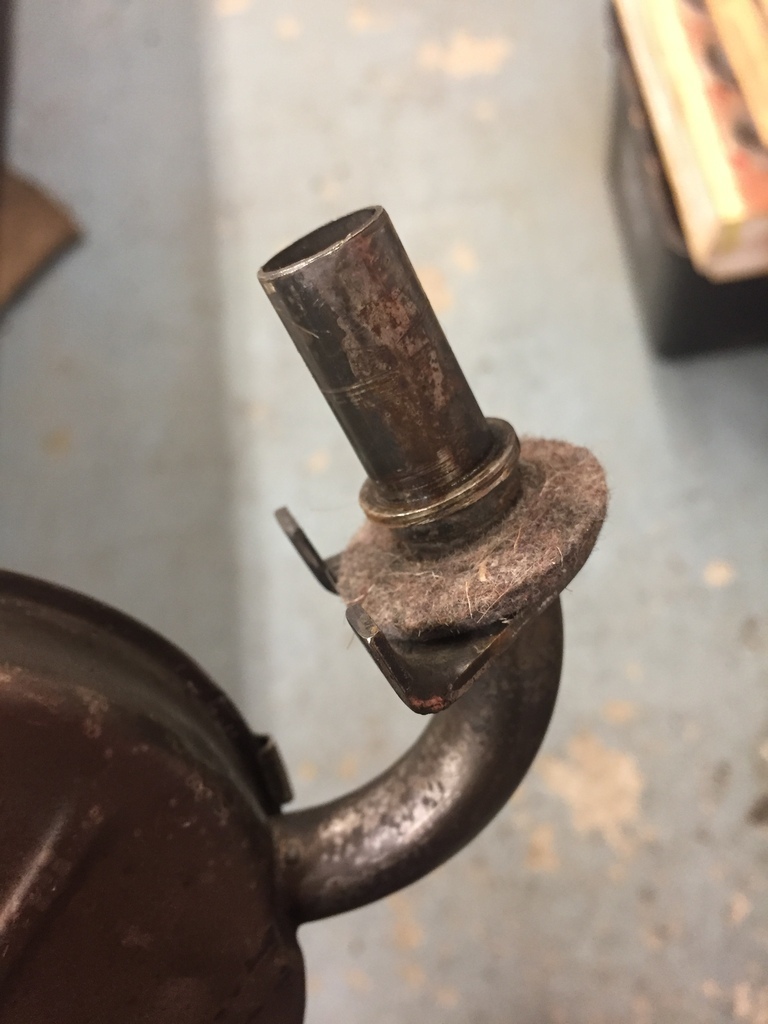 The short block had all the oil way core plugs knocked out for cleaning and drilled and tapped for threaded plugs and of course new pistons and bearings and ARP hardware for good measure.
Short block went together and the cam degreed perfect which made a nice change.