This is my modified circuit diagram: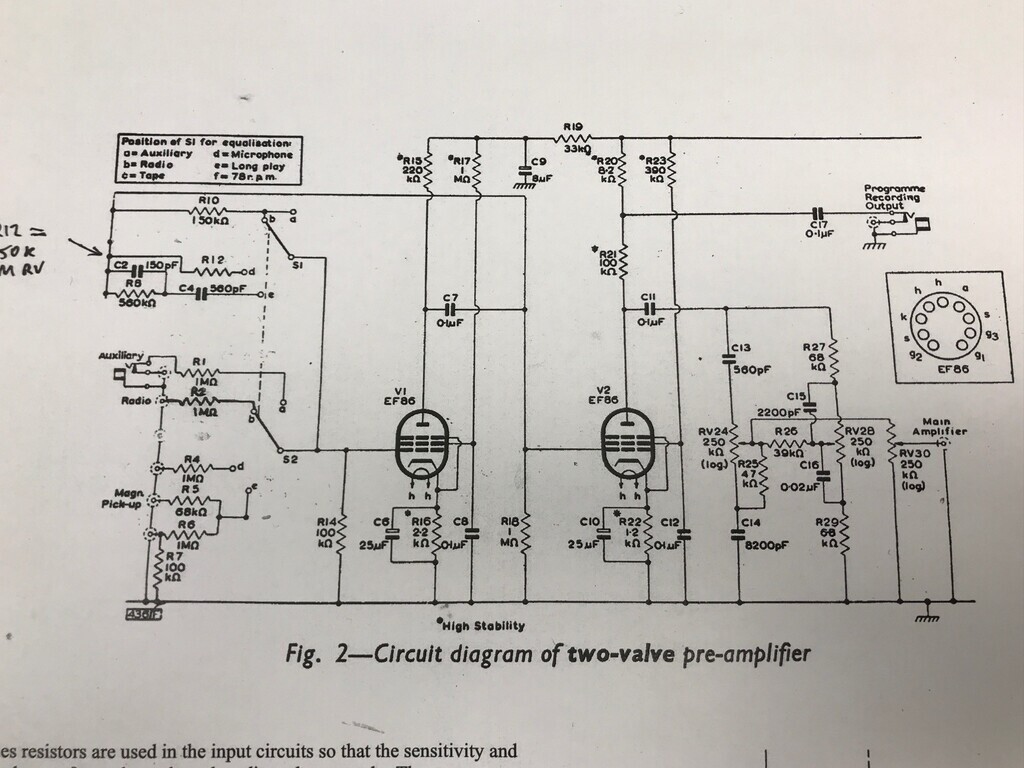 I've basically taken out the crystal pickup input for 78rpm and its associated feedback loop for the RIAA correction, same for the tape head input, and modified the microphone input so that its feedback loop (R12 on S1) is a 150k resistor inline with a preset pot so I can vary the gain. I don't need a lot of gain, so it doesn't have to be the 10M that was there originally. I wanted to use a 5M preset pot, but I only had a 1M in stock so I'll use that for now and if it's not sufficient I'll swap it for the higher value.
I can simplify some of the circuit. With no crystal pickup input, R6 and R7 can become a single 1M or 1.2M resistor. I'm not planning to use the Programme Recording Output, so I'm going to omit C17 and I'm tempted to replace R20 and R21 with a single 108K or 110K resistor. All of these changes save space and a bit of wiring length. I'm also not using RV30, I'll replace that with a single 250K resistor.
As well as the heaters, the common 0V bar for the inputs is soldered in. I'm hoping this isn't too close to the case to pick up noise:
I also spotted that the rotary switch I was planning to use has enough positions but doesn't have enough poles. It's got up to 12 and I need 16: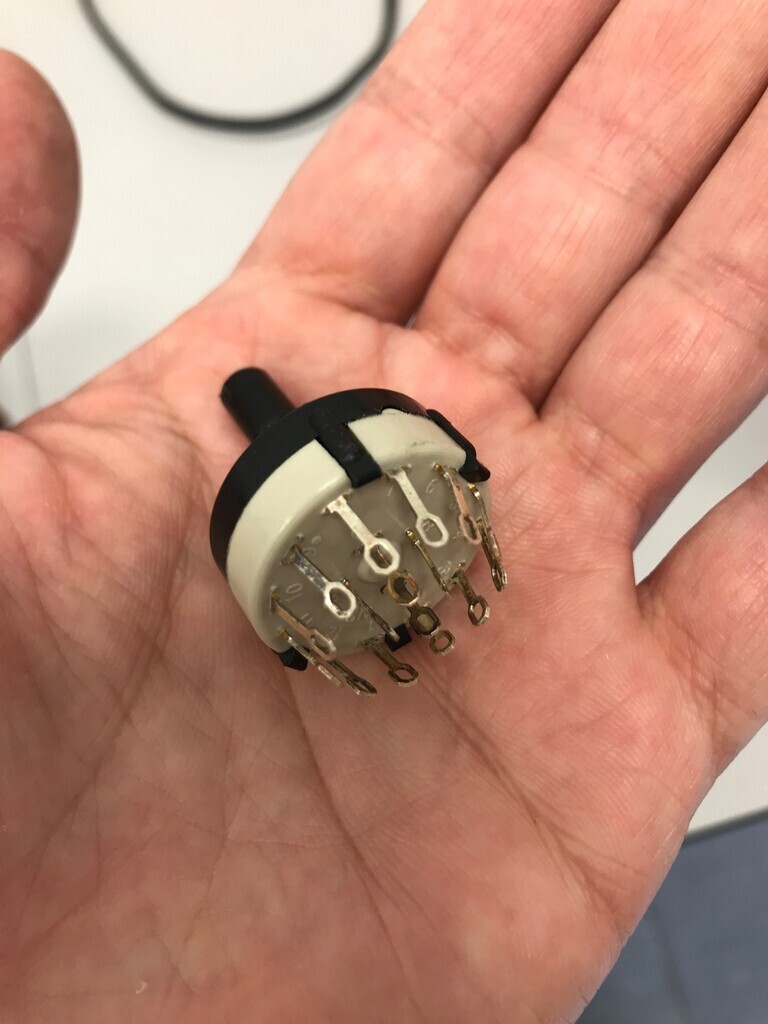 4 positions required for 4 inputs. 2 poles for stereo, plus another set required for the feedback loops. So I need 4 positions, 4 poles. I found an old wafer switch mechanism and some 6 position / 2 pole wafers. Ideal. All I had to do was set the wafer position and limit peg so it only uses the middle 4 positions. The alignment peg on the front even dropped into the same hole in the case that the rotary switch had: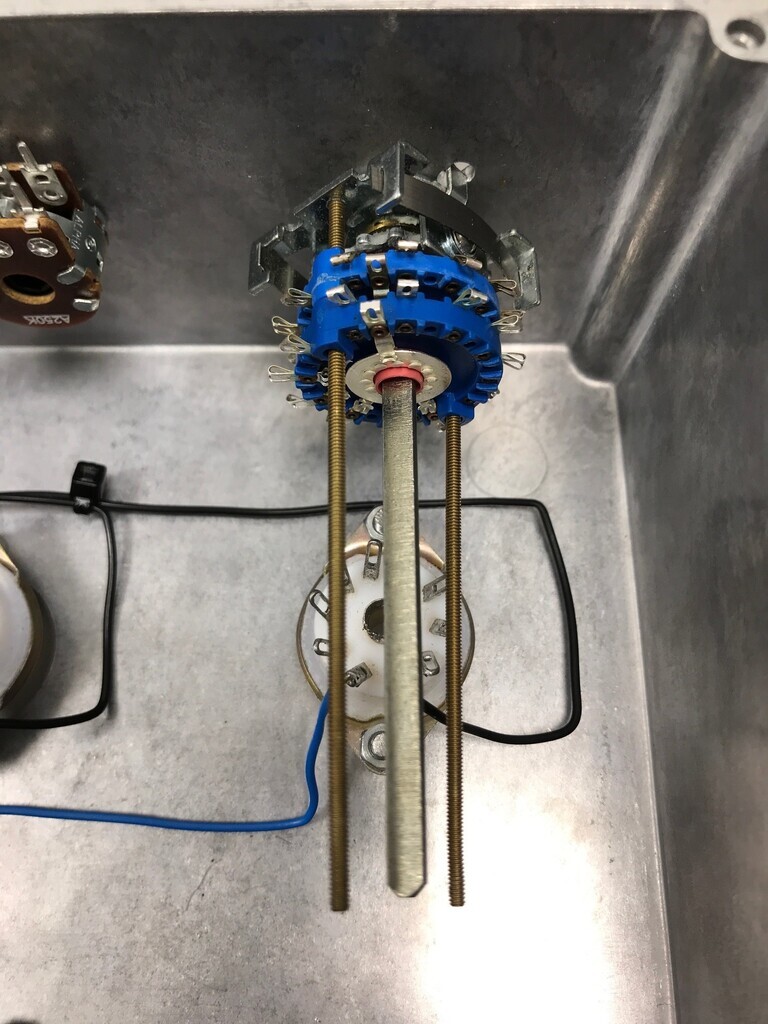 I'm no expert with wafer switches so it took a bit of fiddling and head scratching, but it works. I'm just working out where all the nuts and spacers go before assembly. I don't really want to cut the middle spline if I don't have to, but I think it's going to get in the way if I don't.