Thanks everyone. 🙂
I did manage to get my first few spare minutes to work on the car today. If I can just keep finding half an hour here and there to keep chipping away rather than letting the project completely stall, then that will make me feel a lot better about it.
I started by finishing up cleaning up the welds that I did back in December before the girls arrived.
Then I welded in the spring cup and bump stop, both of which I'd prepared in the previous session. Nice quick wins.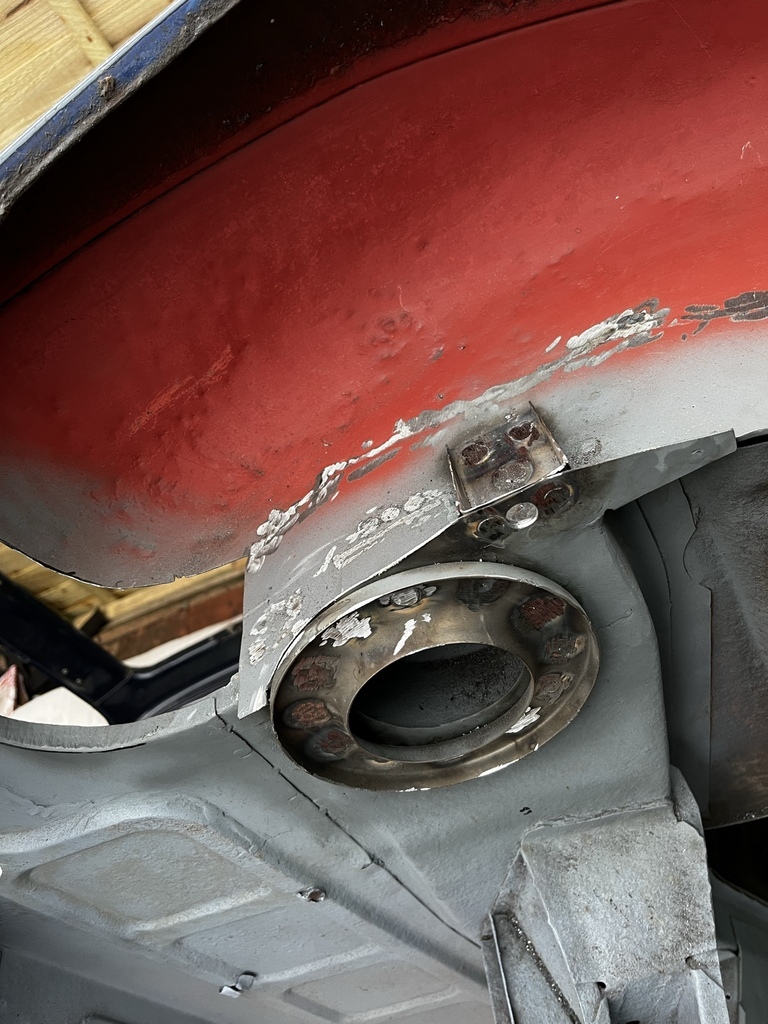 After that I started making a panel to fill the gap in the front edge of the arch, which meant starting from scratch with card templates, then cutting out a steel patch, shaping it and drilling for plug welds, so not quite as quick progress.
As you can see I didn't get it all welded in before I ran out of time. Its a bit of a bigger patch than the other side, so needs a bit of compound curve to it, which with my basic metal working tools is generally less tidy than the more simple patches. Once it's all in it will do the job just the same.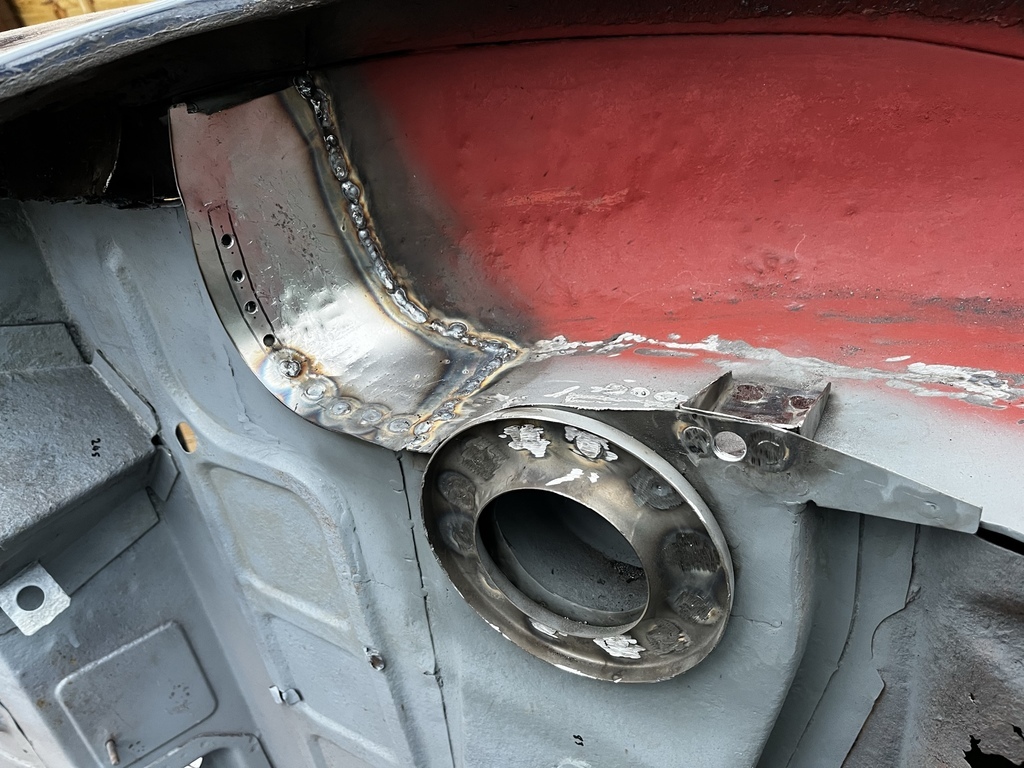 You can also see that I ran out of grey primer! So rather than leave it exposed I used a bit of red I had left over, which spoils the nice consistent look underneath! Still it's only primer and will obviously be covered at some stage. I shall buy more grey before my next session!