Ch3
A Mystery Wrapped in an Enigma
The PO has done something very odd to the bonnet. The grill delete.
The line from the body side moulding has been brought down and round the lights to form a grill outline.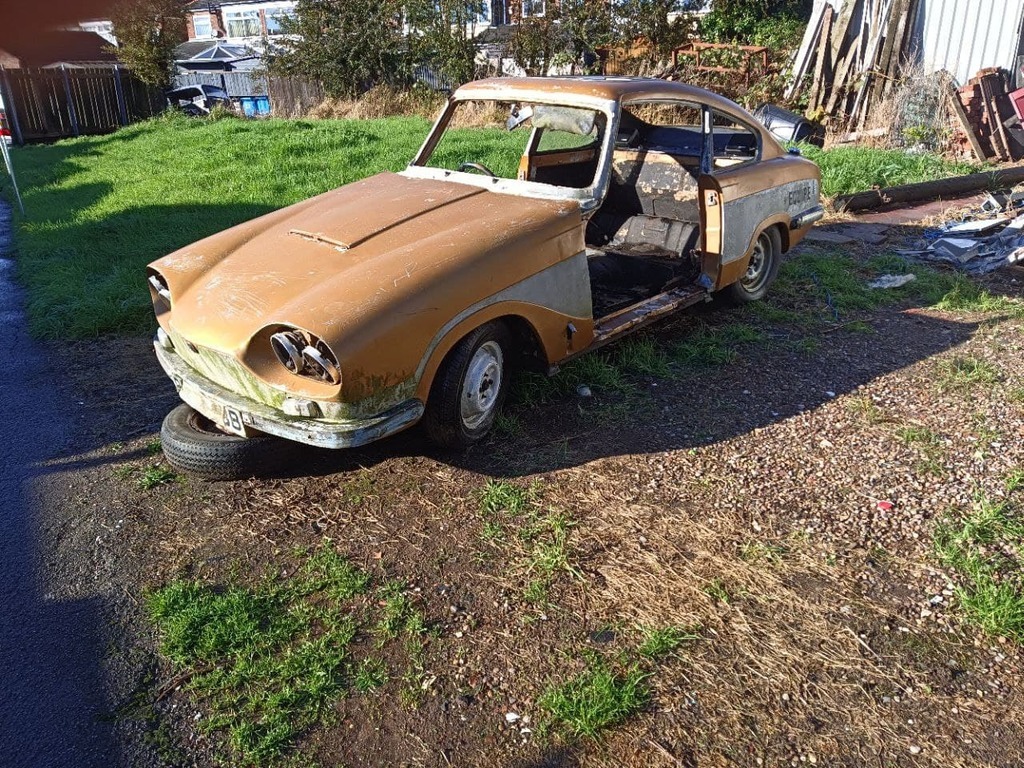 it should look like
BenzBoy
's Bond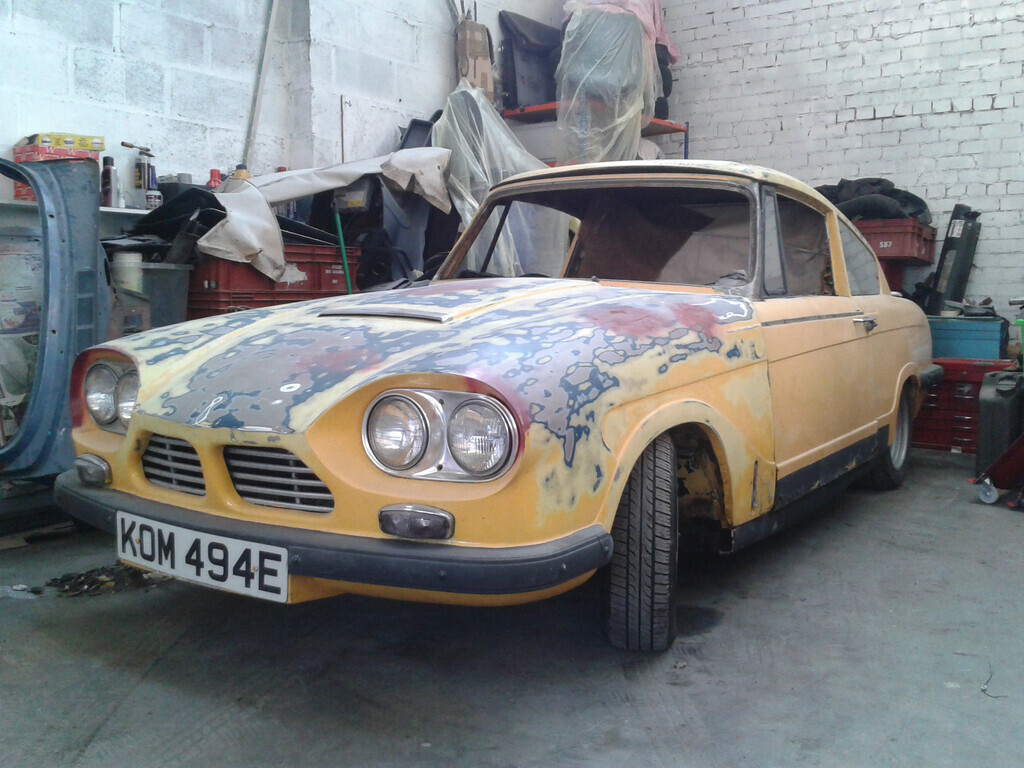 I'm not a GRP expert, but it does not look, from the inside, like this has been a patch up job, has it come out of a mould like this?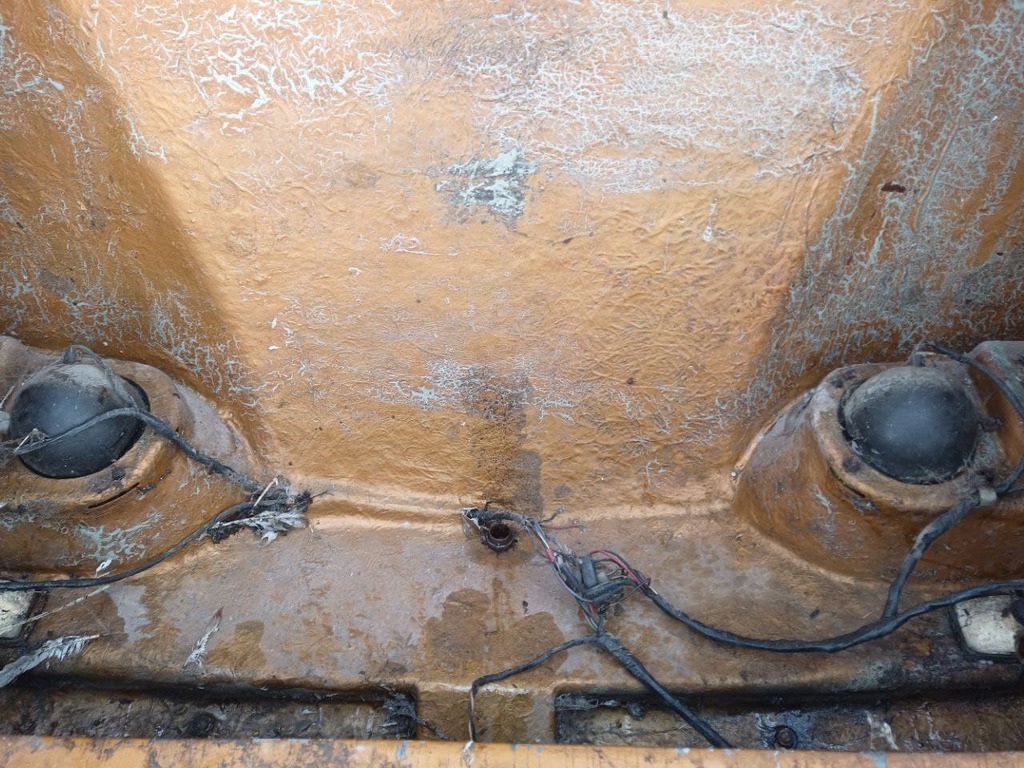 The only reason that makes any sense to me is, one of its previous owners had a vision. At the time, (probably some time in the mid-nineties), Cans of instant tire repair weren't available, so carrying a spare was a really good idea, the problem is the boot is not big and odd shape,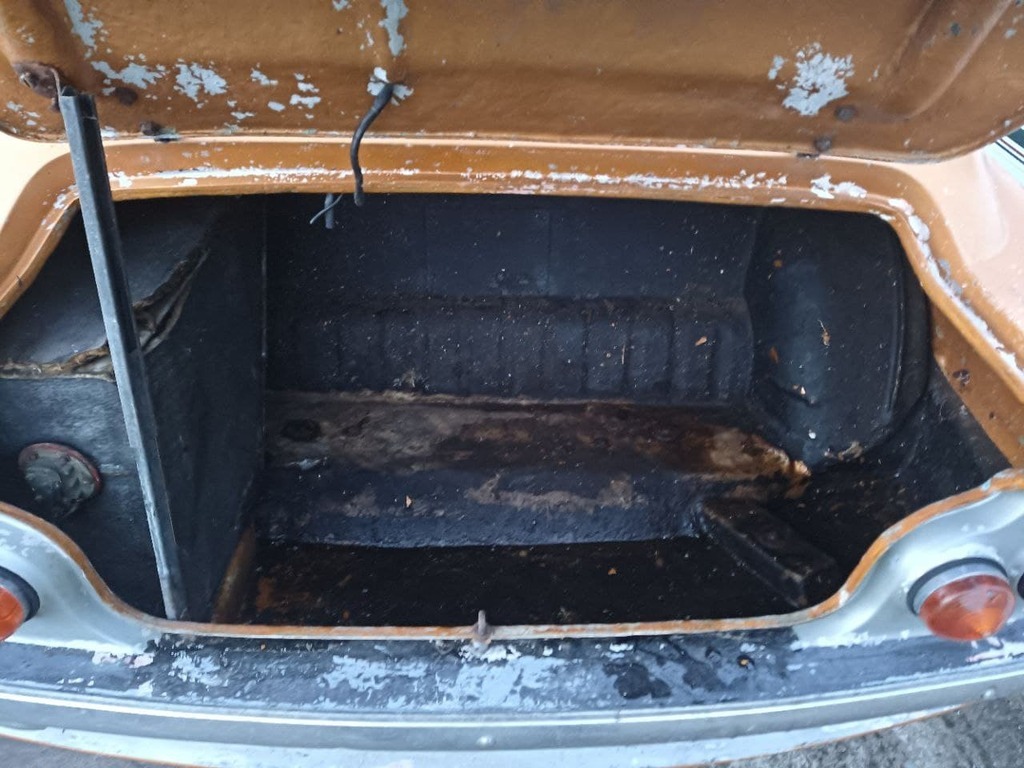 Remove the large silencer that's under the boot floor and fit a wheel tub in the floor.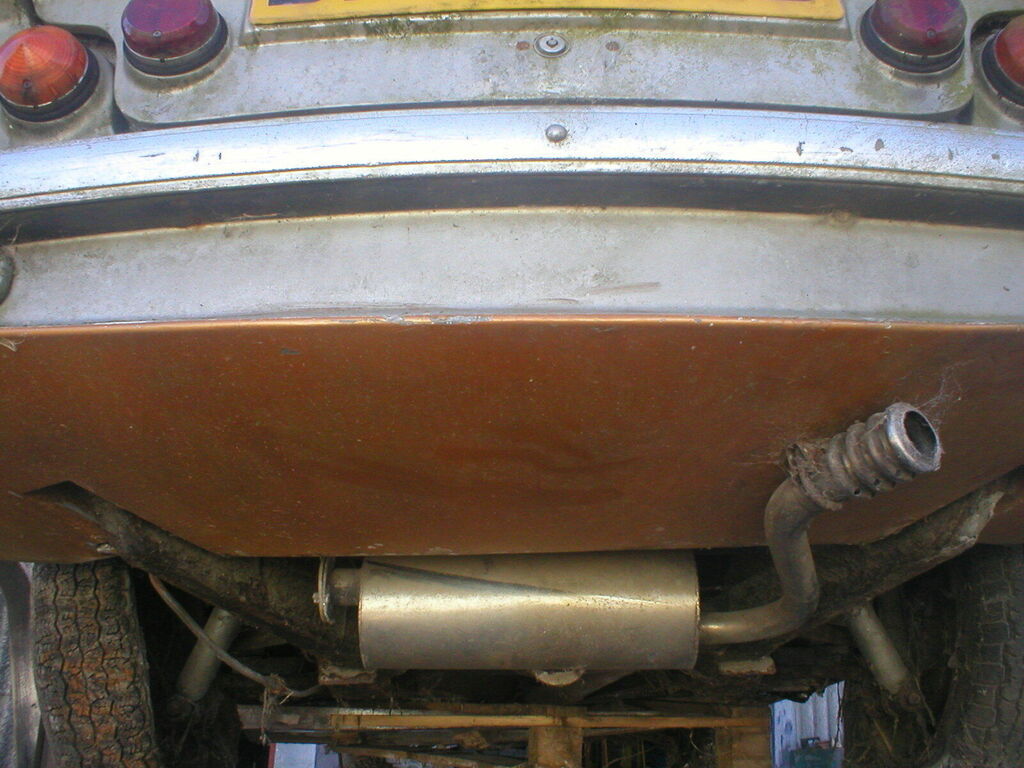 Bigger boot ✔ (unless one fits a second tank at the same time) but this would mean less exhaust silencing. X
To achieve this, a hood (for want of a better word) was fitted in front of the radiator(missing in pic) with a hoop to carry the spare tyre.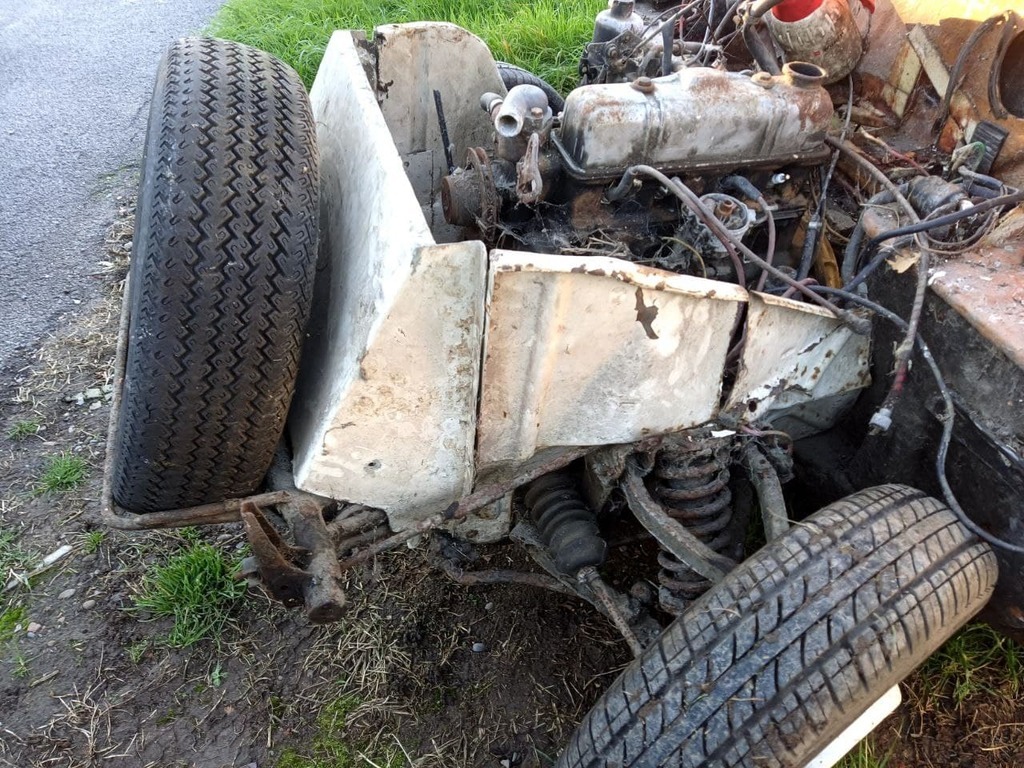 A rubber lip fitted under the rad to scoop up the air and direct it through the radiator. Did it work? Probably not